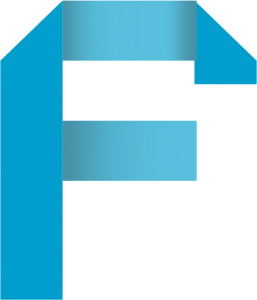 Do you ever think your customers aren't on Facebook? It is the first social network to surpass 1 billion registered accounts. So, it currently sits at two billion monthly active users. You may want to re-consider using the platform to boost your business.
Facebook Marketing
There are tens of thousands of regional, work-related, business-related, and high school networks on Facebook. Also, study shows that well more than two thirds of Facebook users are outside of college and the fastest growing demographic is those 35 years and older. These are you people you want to reach out to.
While Facebook started off as a community for college students, people mainly post random talks. Our random talks have graduated to random, trending as well as productive talk which is vital to our business.
So, the difference between both talks is conscious productivity and engagement. I say this because i want to assume that your primary goal is to create a responsive audience while yielding positive results for your business.
Consequently, as at April 2017, Facebook is the first social network to surpass 1 billion registered accounts and currently sits at 1.97 billion monthly active users. Smells like great news for business growth right?
Approximately 2 billion internet users are also using social networks and these figures are very flexible. In other words, they are expected to grow since mobile usage and mobile social networks increasingly gain grip.
Our Facebook Marketing Projections
Get found by people who are searching for your products or services;
connect and engage with current and potential customers;
create a community around your business so you can;
promote other content you create, including webinars, blog articles, or other resources.
As the most popular social network the platform usually displays a high number of user accounts as well as strong user engagement. Are you thinking what i'm thinking? Because it sounds like another great news as far as Facebook marketting is concerned.
Just as Aggital, I am certain that 'GROWTH' is also all you care about. Whether its for you or your business, growth is paramount to your survival. Due to the constant presence of Facebook in the life of its almost 2 billion users, Facebook marketing have a decidedly strong impact on business growth.
In addition, in order to completely reap the fruits of Facebook marketing, you need to apply a completely different approach to get people to like your page back.
Facebook Marketing Begging Spree
Another point is you have probably gone crazy to beg half of the Facebook community to follow or rank your page five star. It's risky for reputation sake. It shows off your page and Facebook marketing strategy as weak and also defective. Hence, you loose trust of prospective clients.
I'm not trying to further break your heart, but the fact is, the ever-changing algorithms are ever-ready to make your Facebook marketing strategy hell on earth.
Considering the fact that Facebook Marketing is quite different from other platforms, Aggital exists to make life easy for you and your business. Moreover, it's what we do full time. While we make use of embedded widgets, strong links, engaging content, keyword-rich about page, we also use Facebook ads and a host of other social media marketing skills just for your business growth.
Also, we help you target the right people as well as the right time to strike the web with your business presence. In addition, we understand that profiles are meant for people and pages are meant for businesses. Aggital Facebook marketing strategy is basically organic, we get you real and breathing audience. We don't like zombie clients so we can't offer you zombie clients either. It's a given.
Our Facebook marketing packages are as follows;