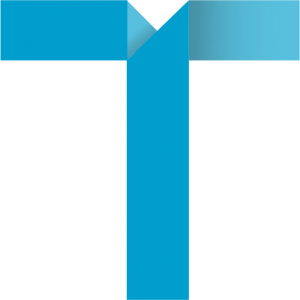 You only get a small amount of characters, we know how to make them count. So, we make sure when constructing your tweets, we're making people want to click through immediately. 
Twitter Marketing
So I looked up the meaning of clap backs and what I got was quite amazing. According to google, clap backs actually mean to hit someone back, with the most annoying and humorous savage words ever! This is self-explanatory I guess.
It's trending, real hard! Because someone hits you or your business, you hit them back with some real hot words. Don't get cold feet, we don't plan on whisking your customers away with demeaning words.
But, on a more serious note, it kinda draws attention to your page because users tend to see you as a champion. If it's not just a random page for online presence and recognition, if it's for business like I'm guessing, then you get high conversion rate. People love your clap backs, hence, they follow your page. It's simple logic! Therefore, behold the beginning of Twitter marketing.
I've heard a great deal from constant Twitter users 'twitter is for crazy fellas', 'people practically remove their brains before tweeting something', 'if you are too serious with your posts on Twitter, it means you dislike productive traffic for your business'. To some extent, this is quite true. According to another die hard user, 'it's tested and proven'.
POTUS
You definitely know I can't leave the almighty POTUS out of our Twitter marketing discussion. Just so you know, he enjoys Twitter a great deal most especially during the 2017 US election. The reason is simple.
Donald Trump specifically said he uses his personal Twitter account to get his message across without it being 'distorted' by the media. Also, he described it as a 'beautiful thing'. I would say he simply understands the power that Twitter has to get the word out too
Over the years, twitter has proven to be a great marketing tool, while reaching millions of users. Twitter is a fertile ground to drive traffic, create product leads as well as have loyal customer base. Twitter Marketing simply entails conjuring the right words. Hence, with or without pictures, your services and products can get across a wider audience.
Our Work Share
Aggital  understands that when engaging in Twitter marketing, you need to use trending hash tags, punch lines and links to your products. While this is vital to the popularity of your page, it also is to the growth of your business. As popularly accepted, getting in tune with the latest trend, clap back and latest topics been discussed and deliberated on the timeline is also important.
Therefore, we control a 24 hour communication system with your followers.
Moreover, people always have something to clarify about your product or service due to curiosity. We reply their tweets and re tweets even if they are not direct questions. They may just post something random, maybe a difficulty, then we back your product up. We call it the 'strategic kinda clap back'. It goes a long way to make your audience feel your presence and consistency too. Also, it satisfies customers curiosity.
Furthermore, you only get a small amount of characters, we know how to make them count. Due to this fact, the short content must be awesome and worth a million clicks. People are normally scrolling through quickly so it takes more than just simple text to stop them in their tracks. So, we make sure when constructing your tweets, we're making people want to click through immediately.