Aggital 2018 in Review.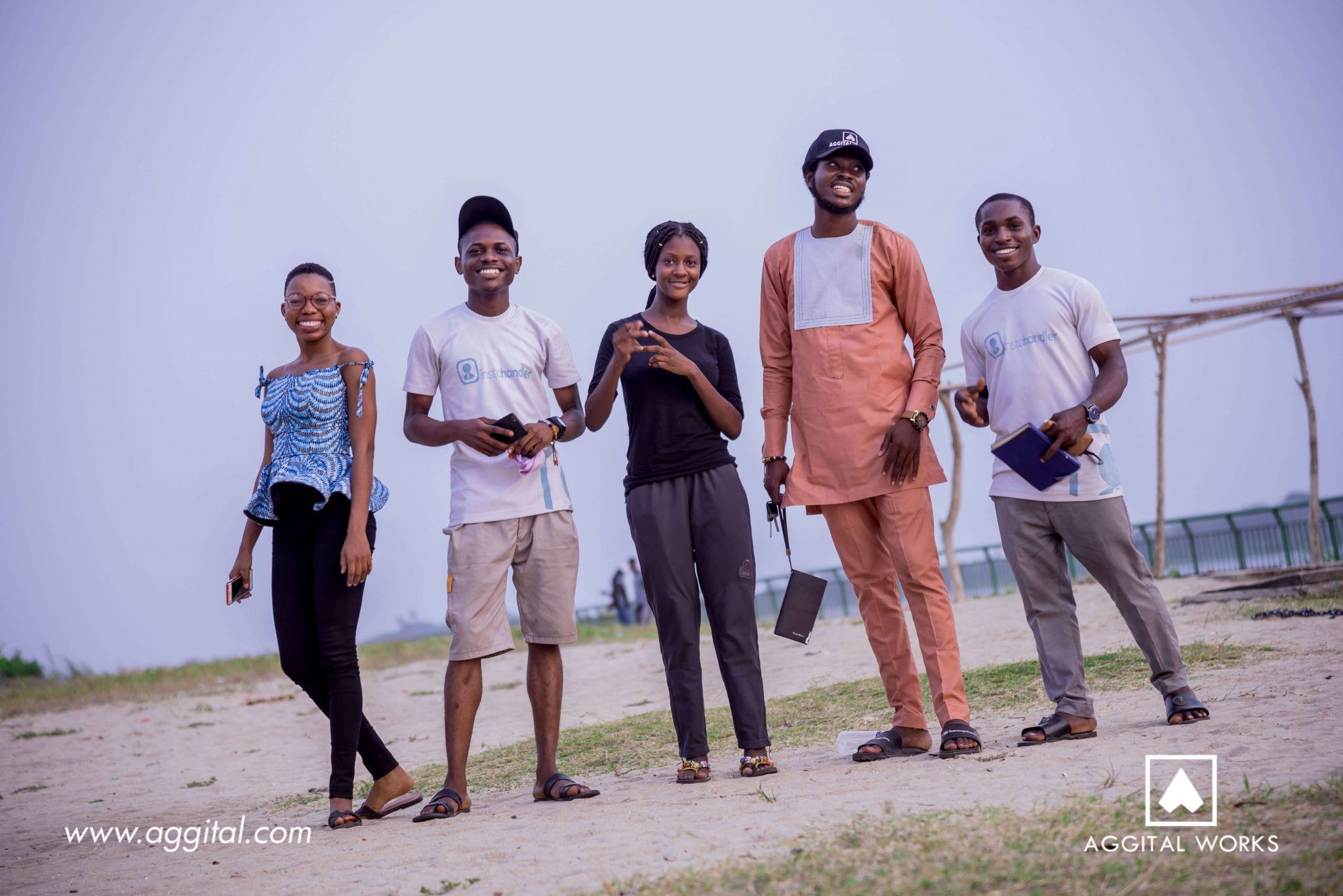 In 2018, we started our journey in the middle. We had half of the year to make a whole experience, we definitely made it count.
2019 is finally in our faces, we now have the whole year to make another beautiful experience, we don't intend to waste this chance as well.
Well, last year was great and we published a blog post which carried each notable event for the year, here's the 2018 version.
Enjoy!
February 14, 2018
Show Love Movement
We weren't so sure about what to do or who to express love to on Valentine's Day, but we were definitely sure about the fact that Valentine's Day isn't only about people we have romantic relationships with. So, getting a few people lunch on that day wasn't a problem.
A few gatemen, laborers and security men, benefited from our Show Love Movement on that blissful day.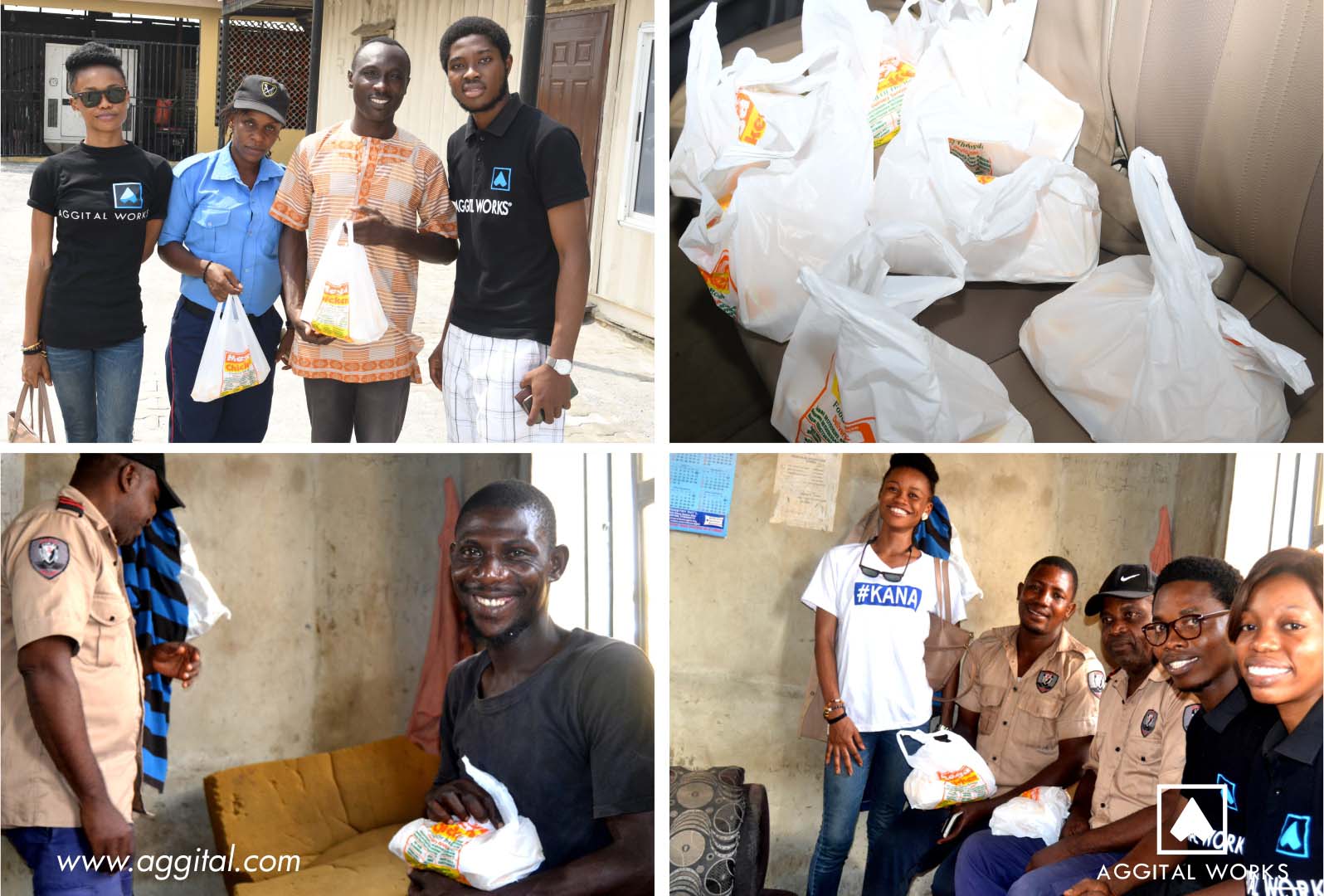 February 26, 2018
Celebrating Our Everyday Heroes
Let's just say that this was an extension of the Show Love Movement. Street cobblers, street tailors (Obioma), ice-cream sellers and other petty traders/hawkers got our love that day. We gladly patronized and took pictures of them.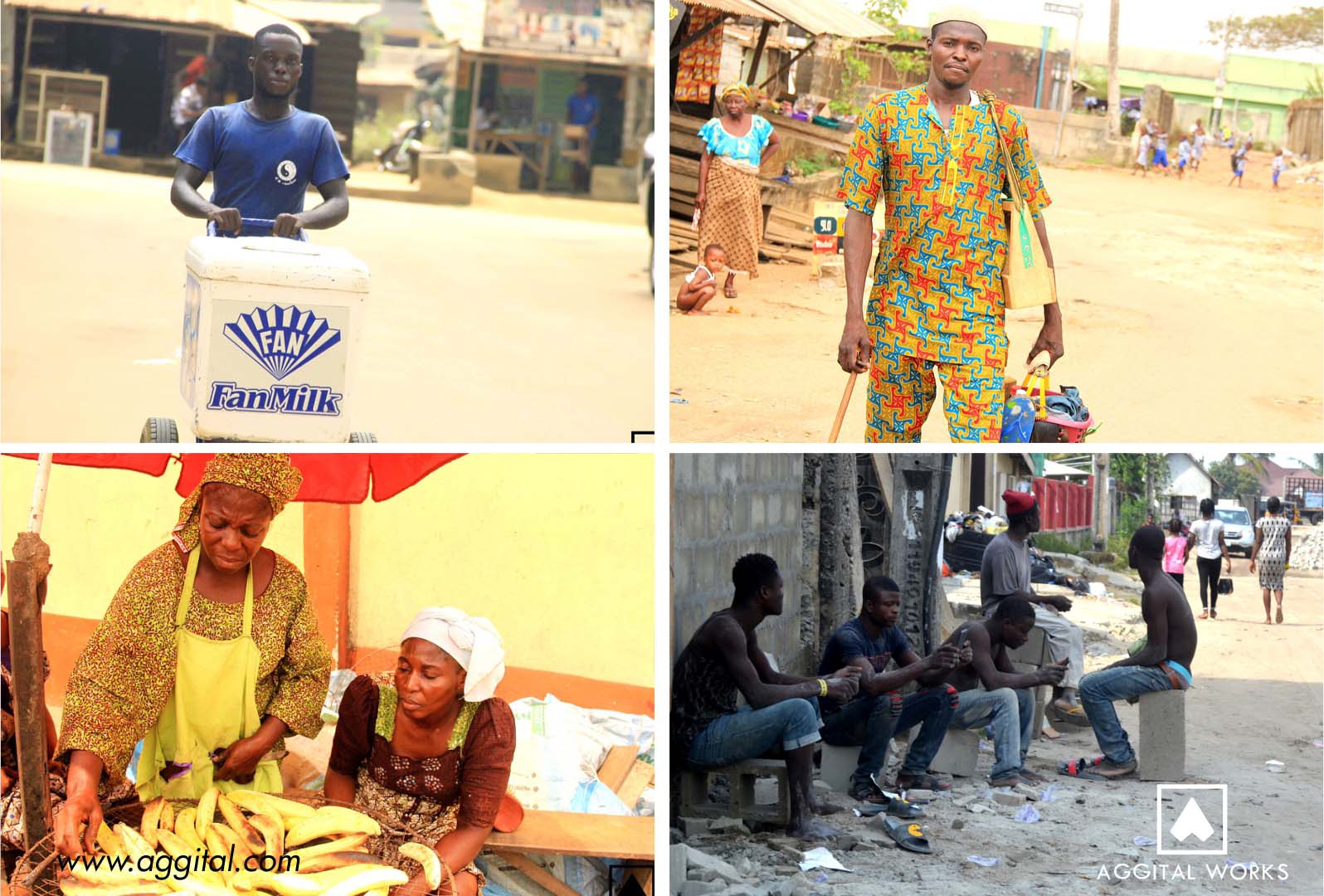 March 5, 2018
Men Should Cook As Well
Yes! Women should cook and be able to make mouth-watering delicacies, men should too. Well, it may not be mouth-watering, but should be edible at least. Our CEO took his time to visit the market and he also cooked a nice soup. It was really tasty!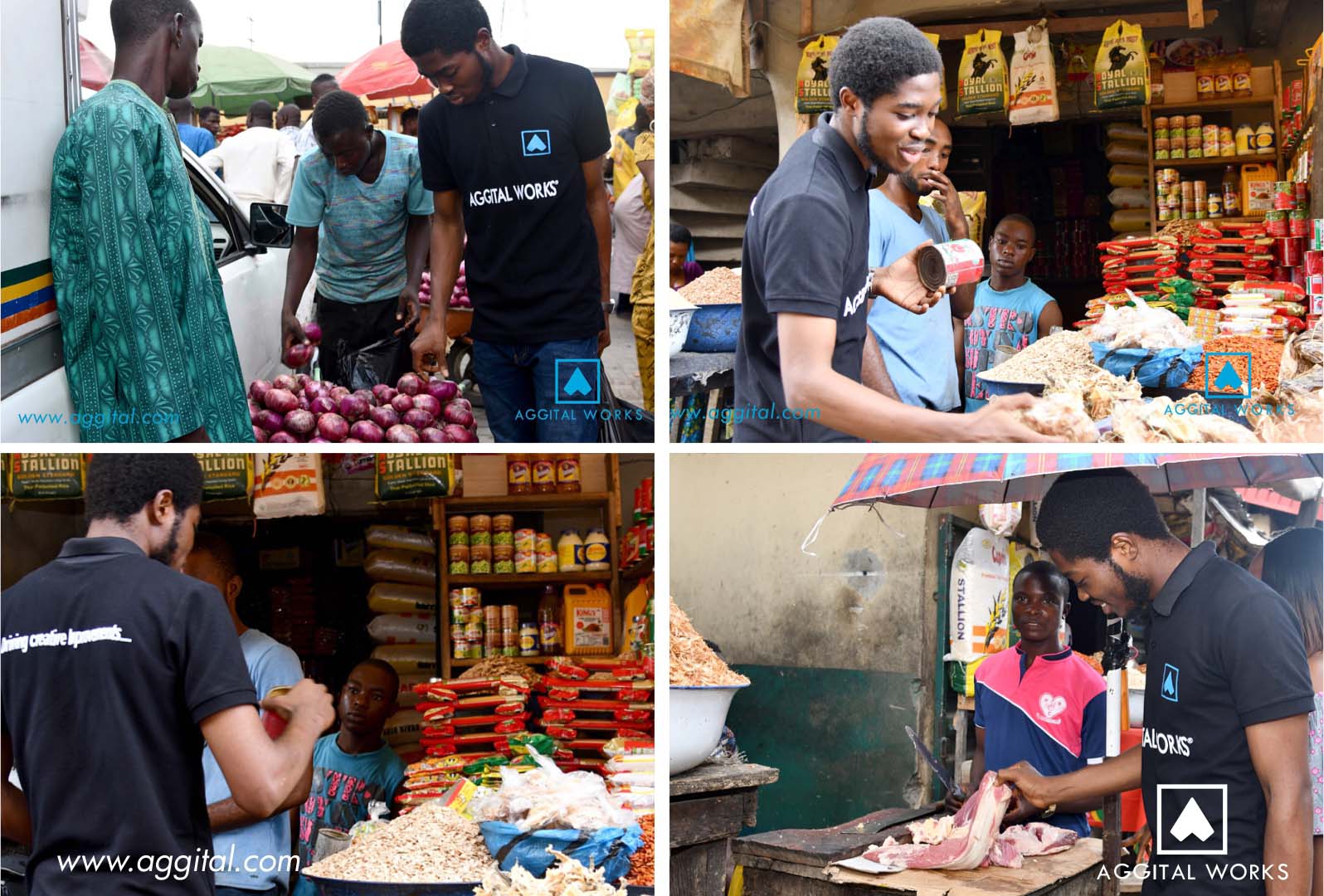 May 10, 2018
Office Decoration
It wasn't so much glamour, but it was quite creative. We decorated the office with designs made by our very own designer, Onaopemipo.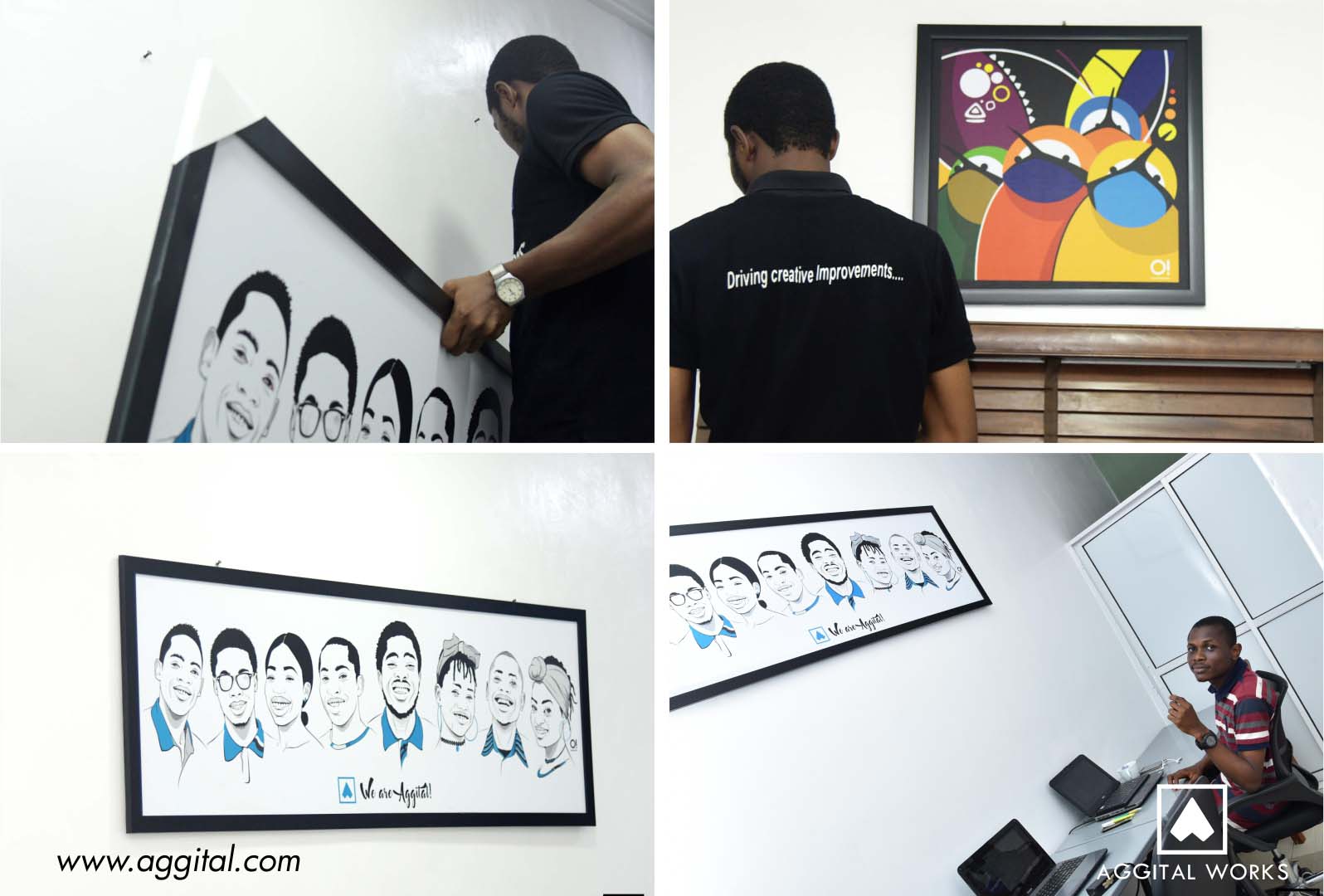 May 18, 2018
We Lost Someone Dear to Us
Plans are never made for the death of a loved one. Even if you know they're leaving the earth on a certain day, based on doctor's report, a large part of your heart still wishes they can stay a little longer, even forever.
We love you Jeddah and we miss you, you'll forever remain in our hearts.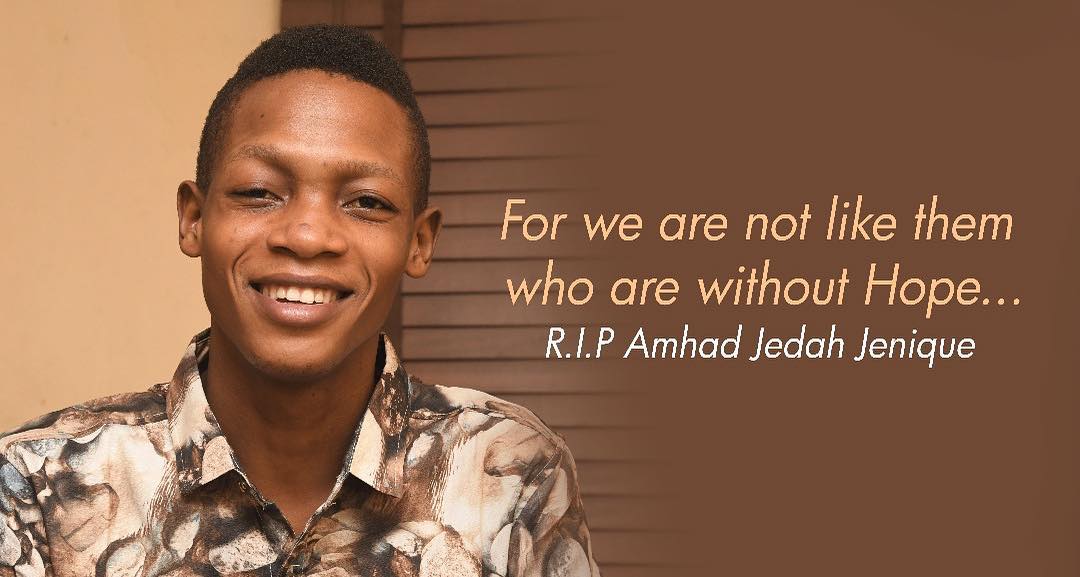 June 5, 2018
Aggital Clocked One!
Yay!
This day was quite special. Aggital became a year old on that day and it was very eventful and most of all, blissful. We're looking forward to celebrating a Golden Jubilee with our children, grandchildren and awesome clients gracing the occasion.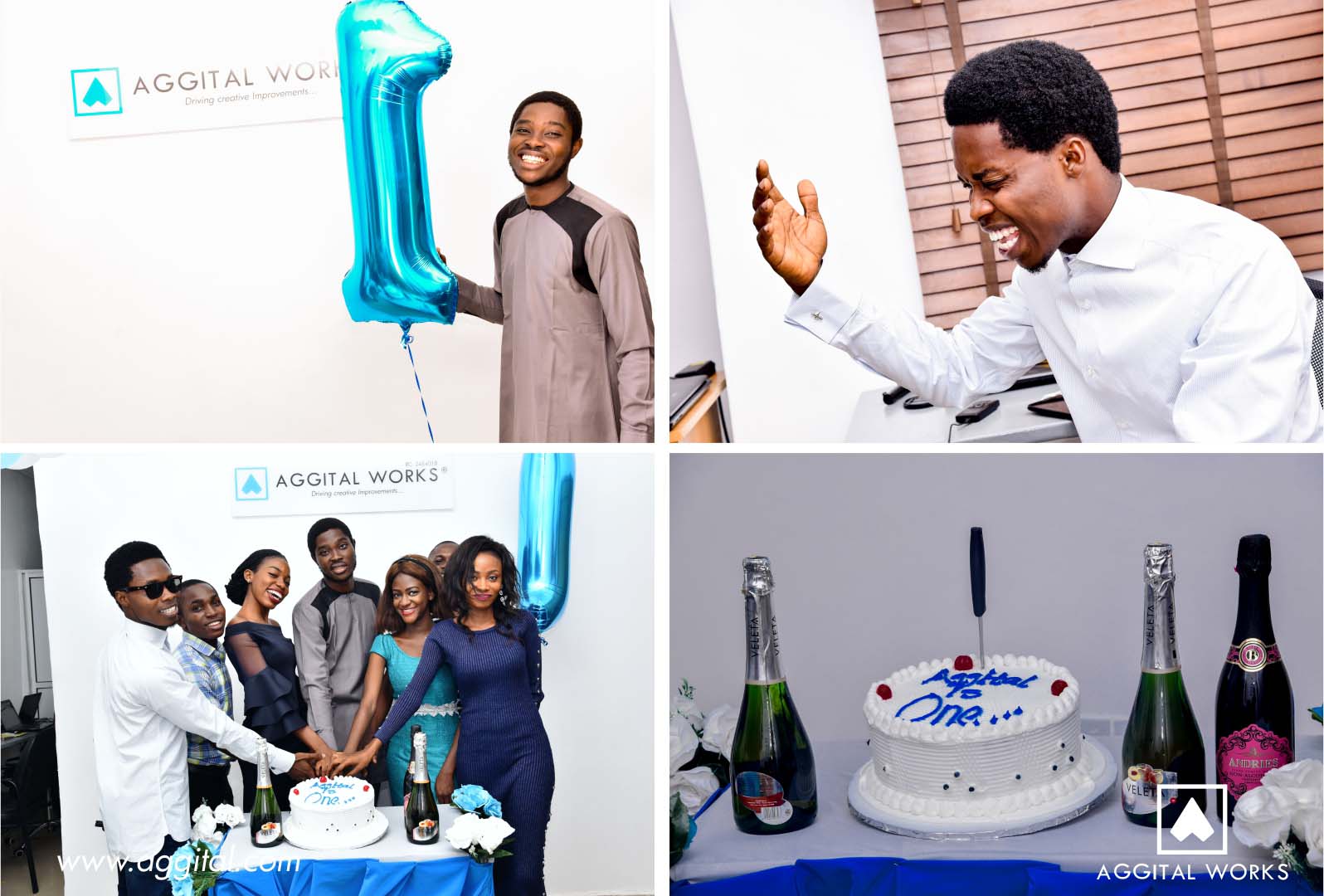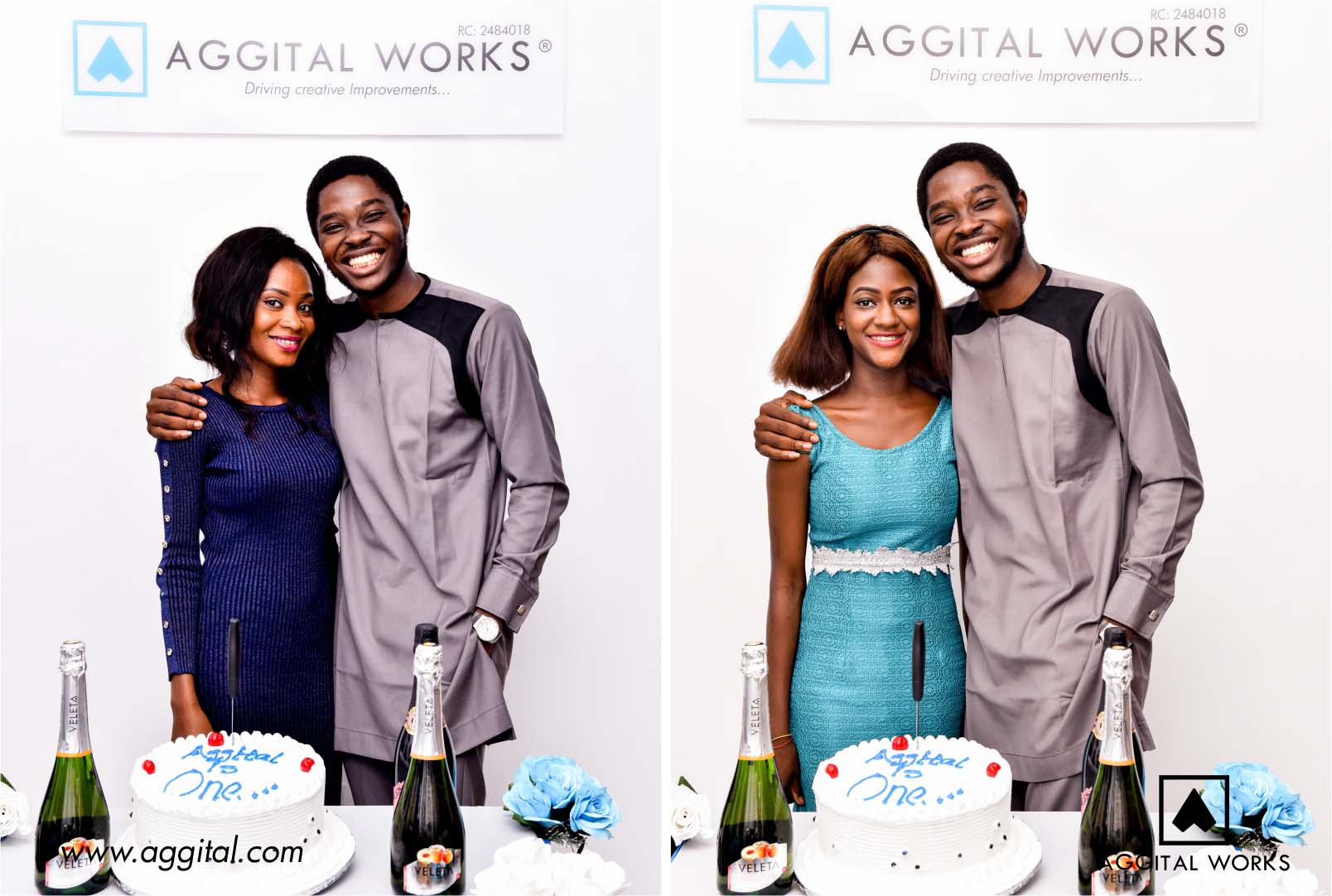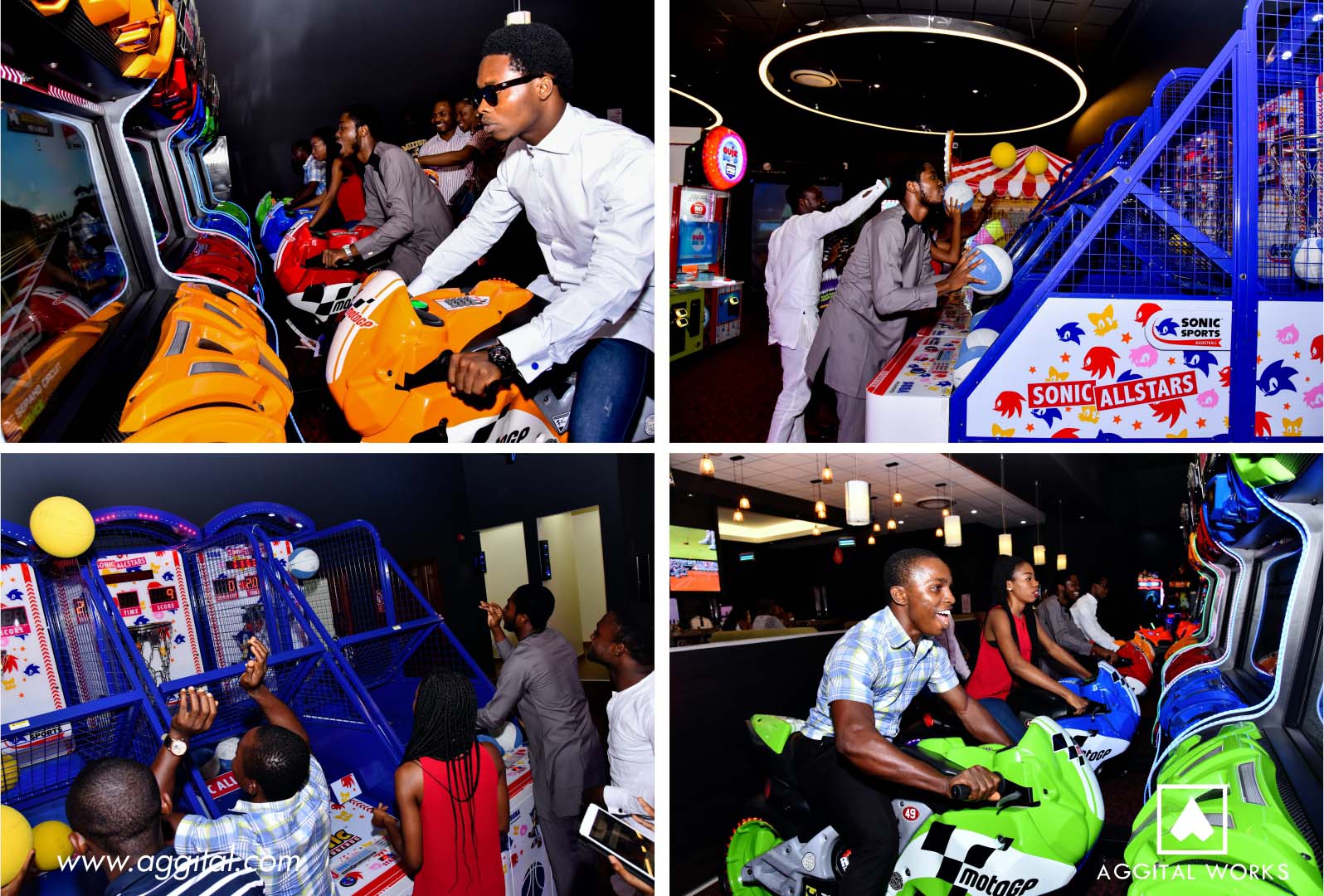 June 22, 2018
Football Day
The anniversary was a really special day, the day we played against Croatia during the World Cup was one hell of a fun day as well. We were super-duper excited and the fun was needed. Even though we were not confident about winning the cup or getting to the finals, we still cheered the team up so well and it hurt us so much when we eventually lost.
August 1, 2018
Aggital CEO Appeared On a Magazine Cover
Progress!
Our CEO appeared on a magazine cover. He shared his journey with Dilianne on dilianne.com in July and appeared on the magazine cover in August.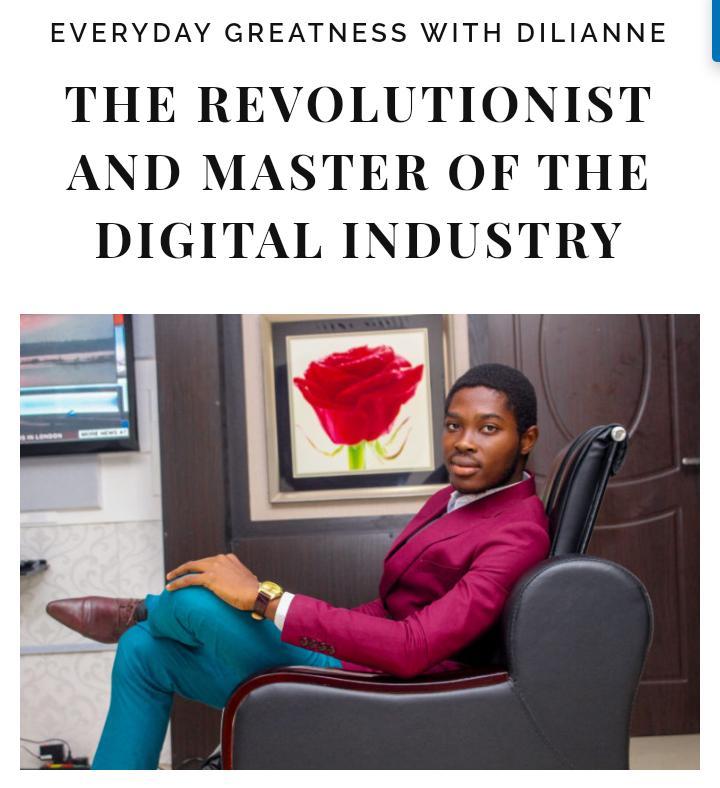 Aggital Birthdays
March 8, March 27, May 2, May 7, June 24, June 26, and November 6 were all celebration days at the office. We're looking forward to celebrating more birthdays with more colleagues as well.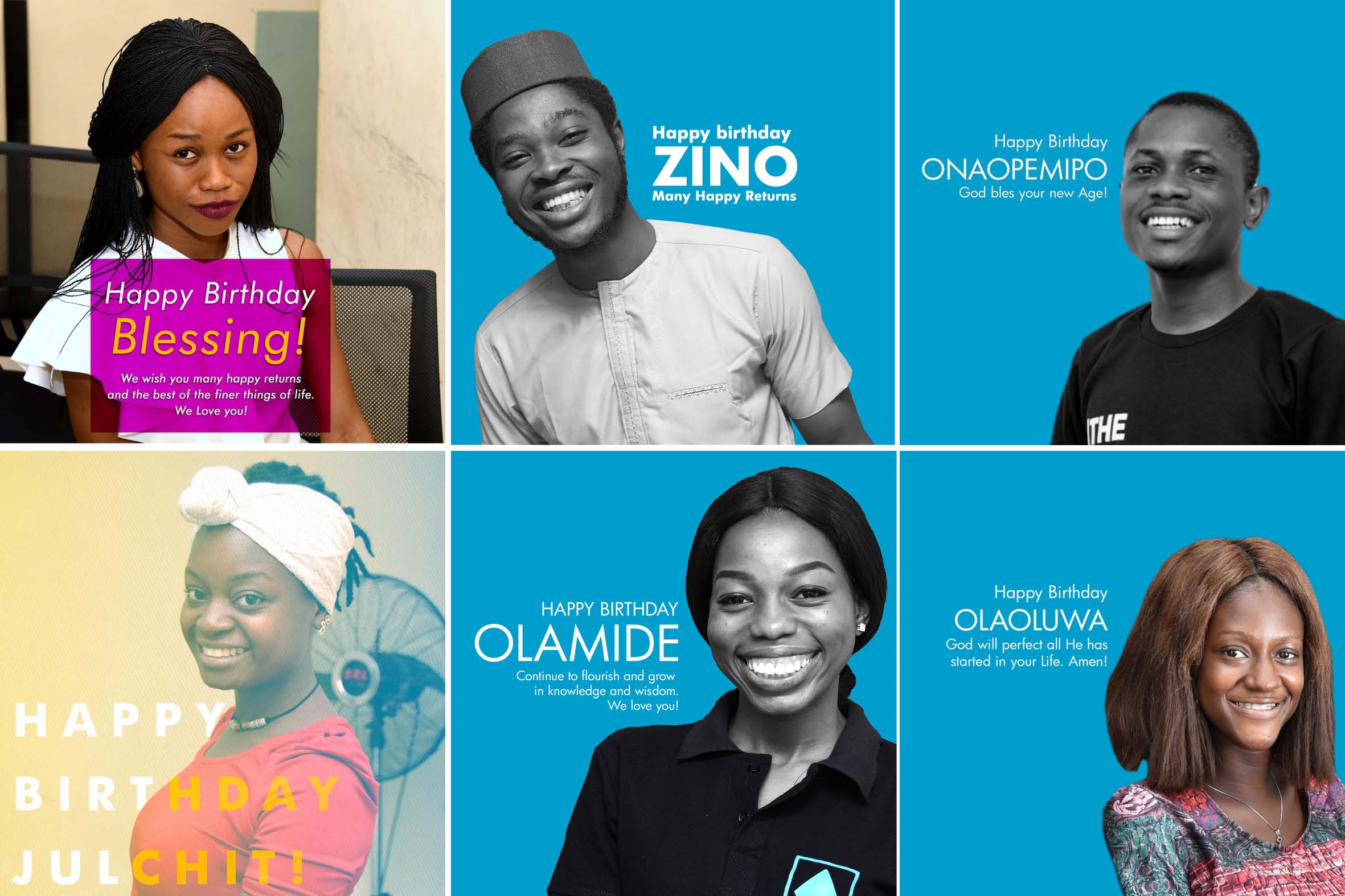 September 5, 2018
Award Nomination
Aggital Works was recognized by the Business Excellence Awards (BEXA), nominated for the category of WEBSITE DEVELOPMENT COMPANY OF THE YEAR.
December 3, 2018
Victory!
Just in case you missed the update on our Instagram page, we weren't just nominated, we won as well!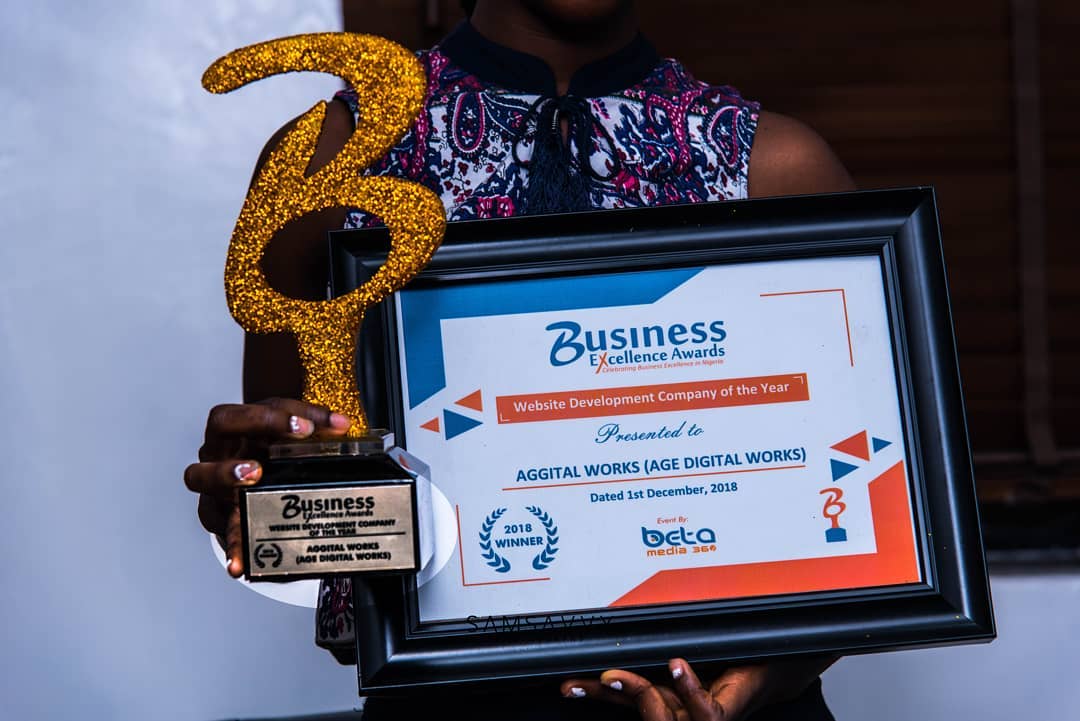 December 19, 2018
Land of No Return
Aggital Travel Diary was a thing we started in December 2018. Our first visit was to Badagry, The Land of No Return. It was a long journey and going ahead with the plan was a bit tough, but we did it anyway.
We'd be fixing a date for another Road Trip soon.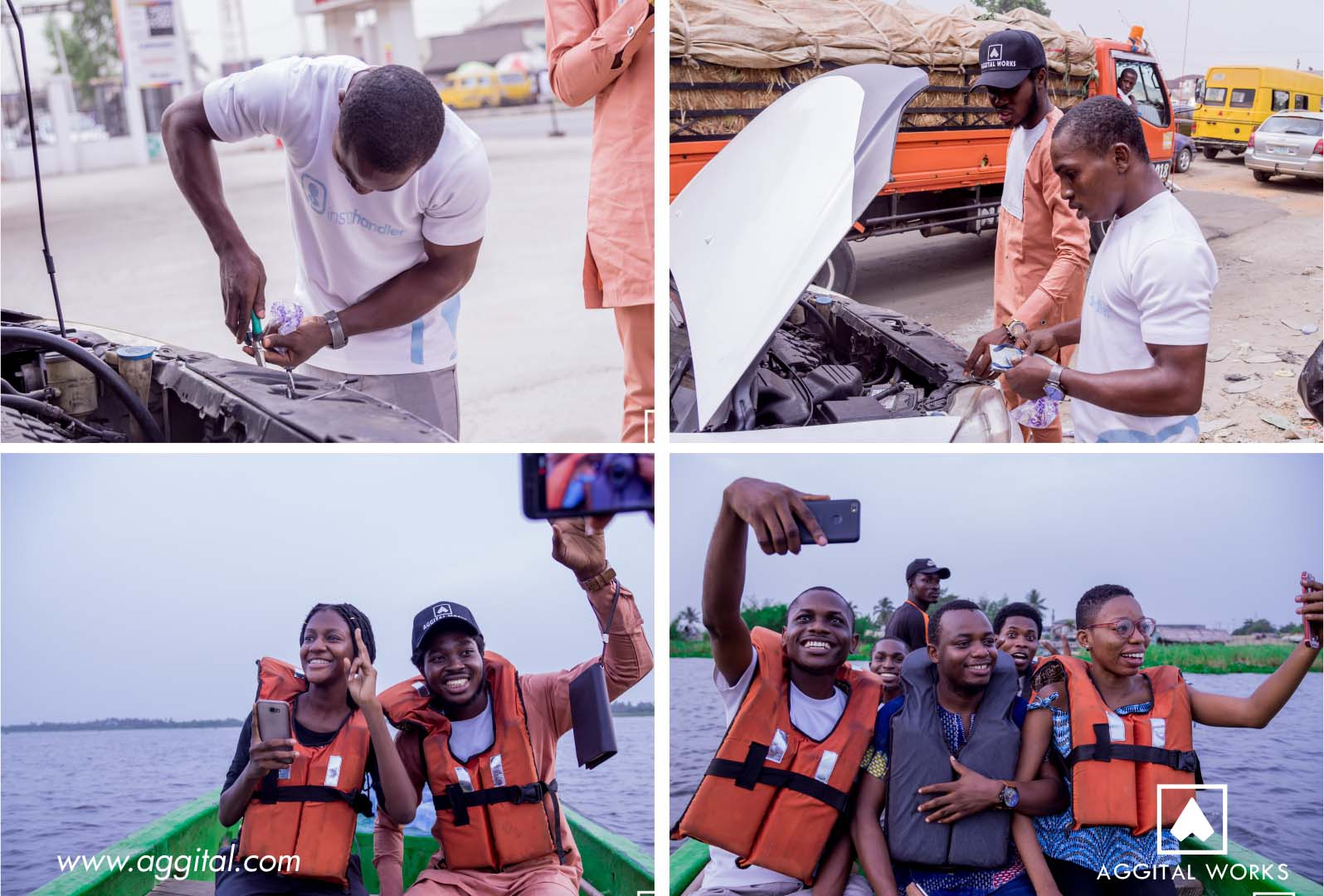 December 25, 2018
Christmas Photos
Actually, we had plans to visit a cool place somewhere in another extreme part of Lagos, but it didn't exactly work out the way we envisioned it. The situation was a little beyond our control, but we took tons of pictures anyways and the "Unplanned" outing turned out to be not so bad after all.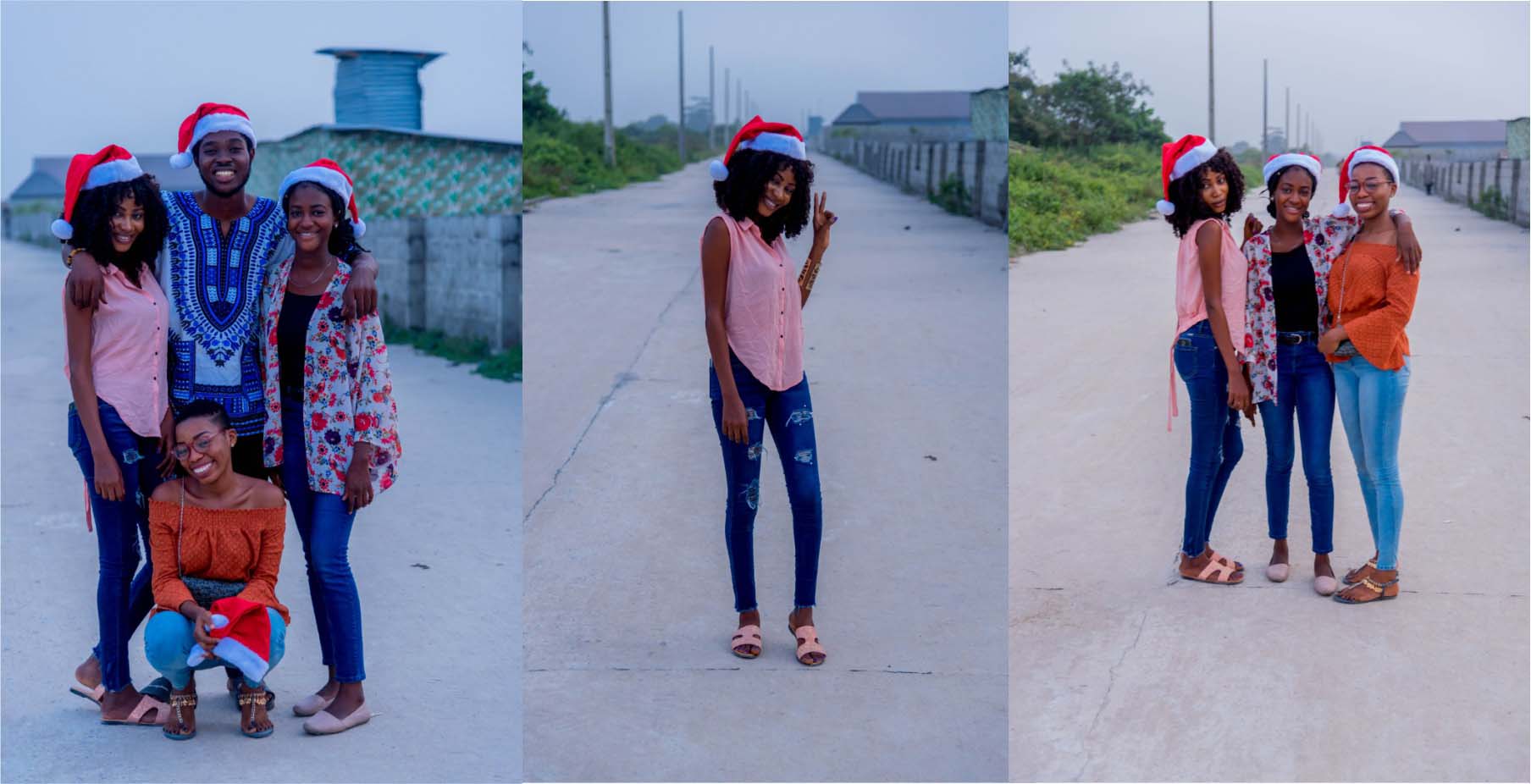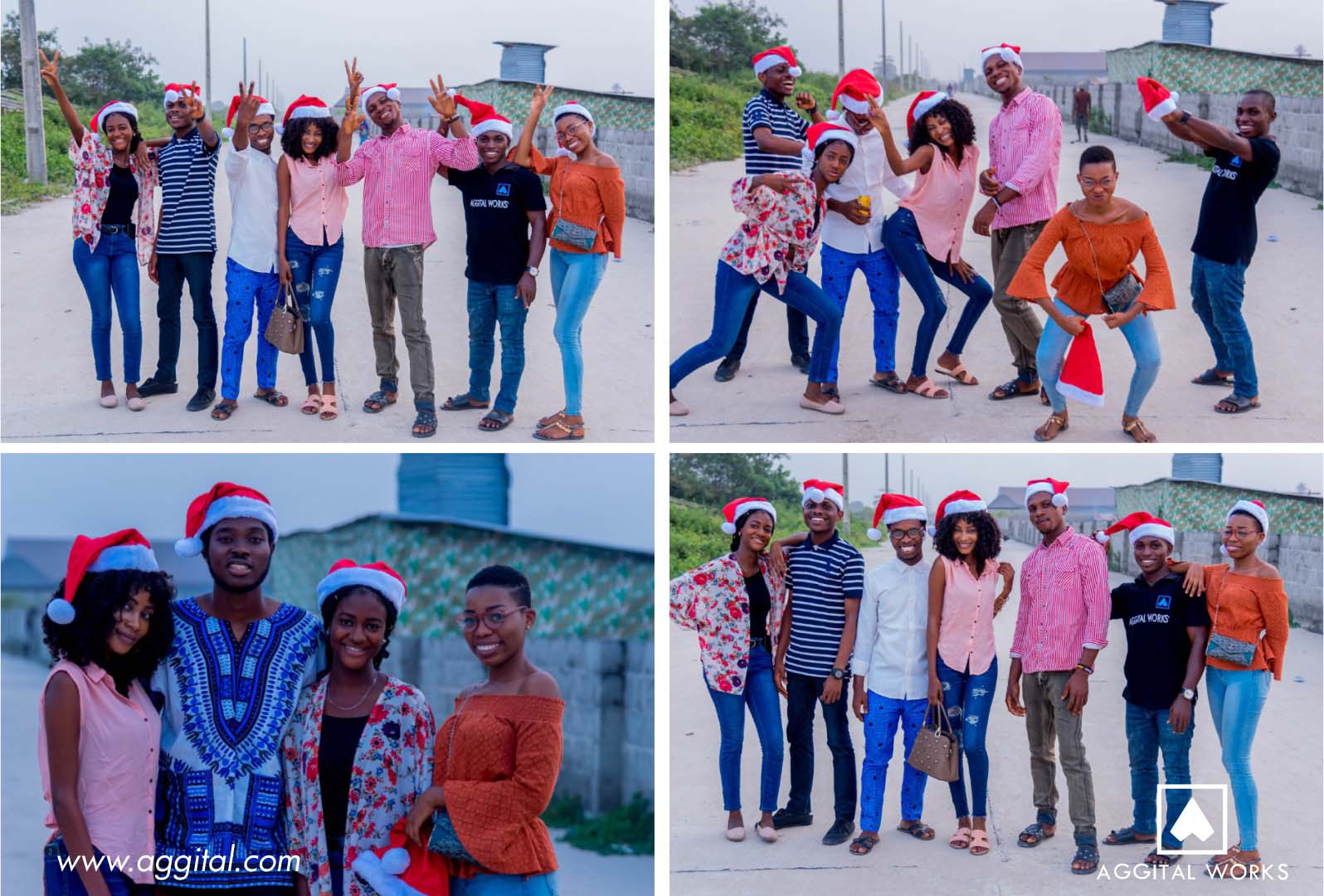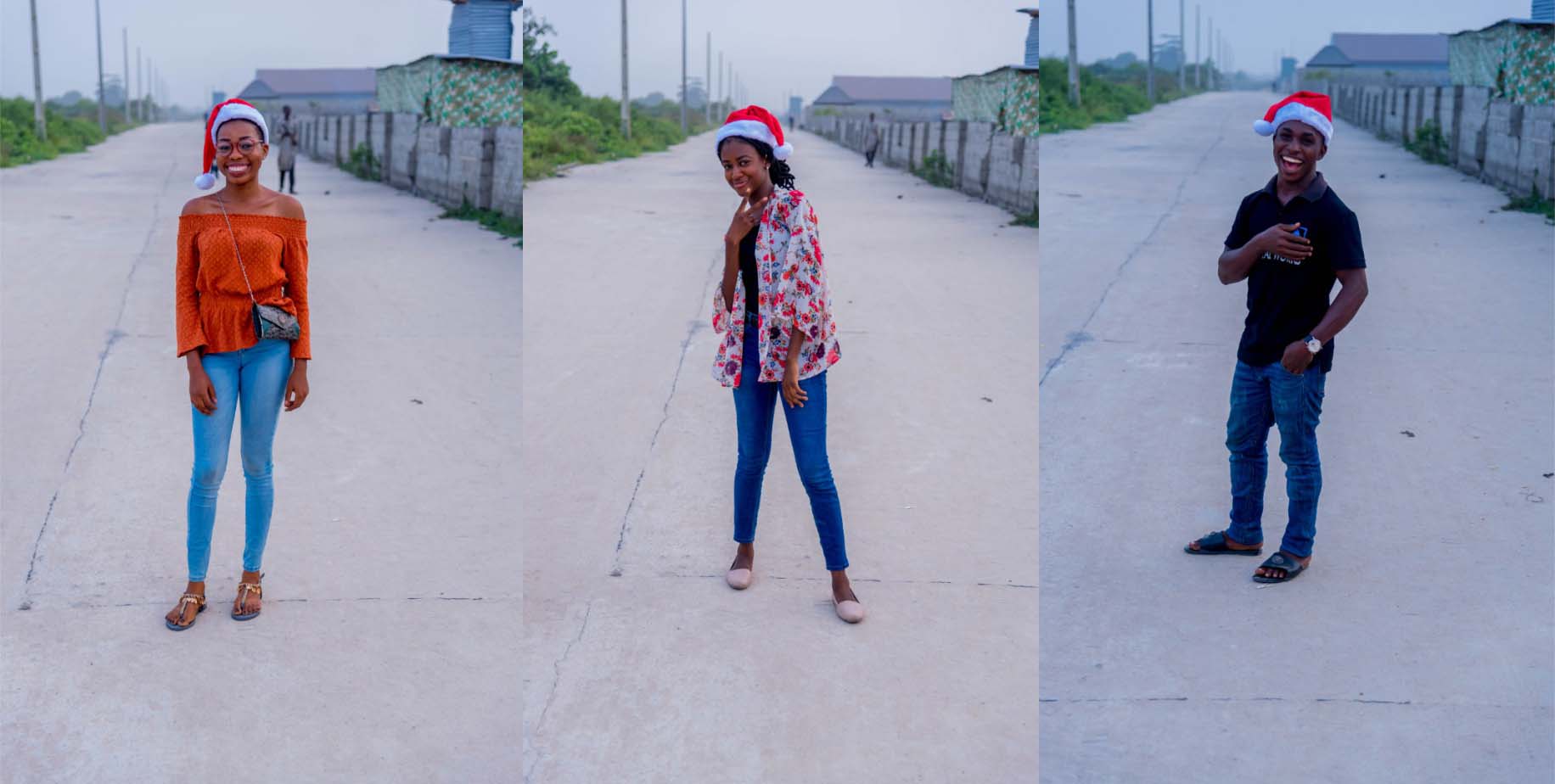 It's 2019 Already!
2018 was good, but we're sincerely hoping 2019 turns out much better, we're sure you're also looking forward to a better year too. There's a lot we're hoping changes in this New Year, like our economy and the people holding power, we just hope the best happens this time.
To all our friends, families and clients, we implore you to stay positive and keep the faith, abundant blessings await us this year!
HAPPY NEW YEAR!