Multiple Award Winning
Digital Agency
We are an experienced and talented team of  creative experts a who live to drive creative improvements for the digital age
We have consistently worked and delivered projects for both  small, medium and large sized businesses across many industries here in Nigeria, the UK, US, Canada, etc.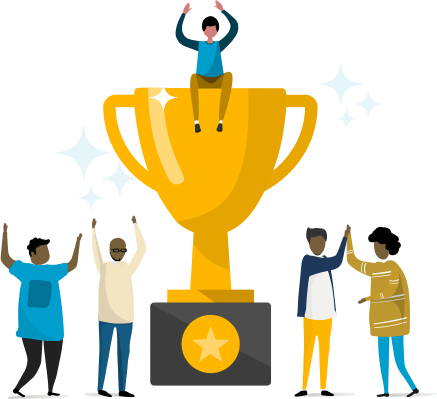 We love what we do and it shows in our works. Our success is a result of teamwork and building upon our technical expertise and creative style providing a full-service solution to our clients.
We take time to document our progress and various milestones we have meet as a business
2016
A Rather Small Beginning
The very first meeting was held on an unfashionable furniture.
2017
We kicked off
We started the business with very little funding, but a very huge passion to grow.
2017
Our Walls Were Bare
A little makeover was needed and as creatives, it was quite easy.
2018
Aggital Became A Year Old
It was our first year and we were keen on celebrating our achievements.
2019
Our First Award
We experienced growth and was awarded the Website Development Company of the year. For exceptional hard work by the Business Excellence Award board.
2019
Aggital turned Two
It was a very amazing celebration as we achieved more than our outlined target, so we celebrated for a full week.
2019
Our Second Award
Another award by the Nigerian Role Model Award for Excellence & Innovation in ICT Services with all honors, rights and privileges.