Readability For Yoast Plug-In With WordPress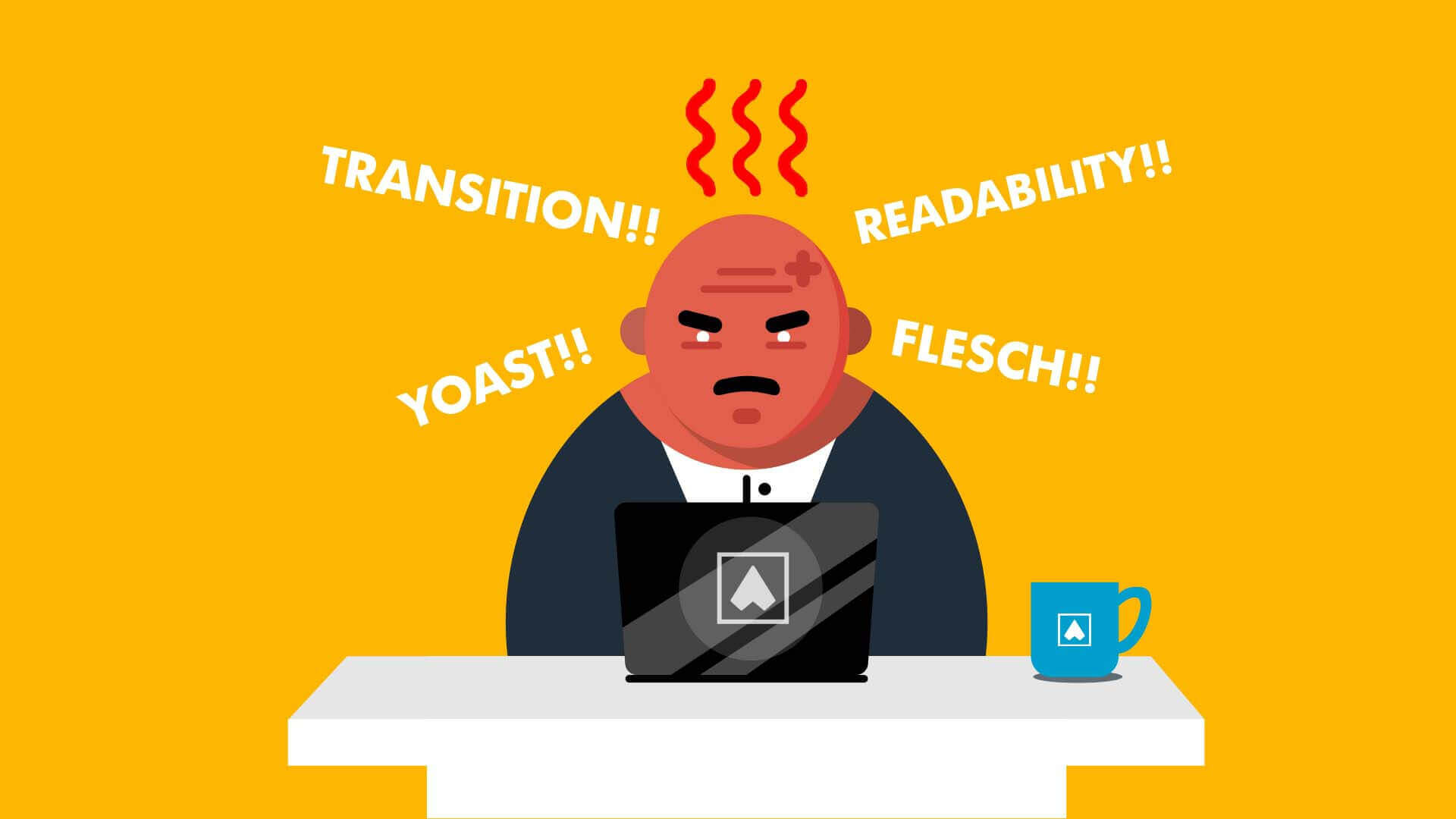 Using Yoast for the first time could be quite exhausting and frustrating. Trust me, the first time I used it, I got very confused and felt useless. The whole process has a way of making you feel somewhat incapable of speaking or writing correct English. I mean, I speak English every day and studied it in high school for six whole years. So why on earth will this plug-in, proving to be ''smart as a whip'', weaken me so easily. Eventually, all i wanted to do at the time was make it rank for a particular keyword.
But in the long run, I had to weigh the consequences of writing a trash-like content, it wasn't worth the trouble. I just had to cut the readability shafts because I was a bit trapped in the closet here. Did you just read "a bit"? I actually meant a lot. While it found a way of draining liveliness out of me, i had to keep finding a way to crack it.
Flesch reading test could be quite deceptive sometimes. The standards want the content to be extremely simple even for 11 year old's to read. Sounds ridiculous right? Your plan isn't to get toddlers to read your content. Of course, that age group may not be your targeted audience at the time, but making it simple enough for easy readability is something. Subsequently, it divides the scores into percentages and goes from red to amber, then to green. This also includes an appropriate use of transitive words and possible avoidance of passive words.
Of course, at the beginning, amber could be a bit tedious and brain-cracking to achieve as well as green. At this stage, consistency should be your focus keyword. It becomes easier while you devote time to study the process and make further research. Here's an example of what you get during your first trial. It might even be worse.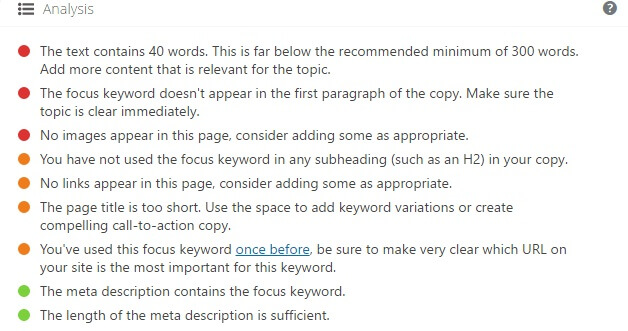 Just so you know, it's very possible to write an awful content and still have your readability green. It's called "cheating the process", very possible. I tried it several times and it worked but guess what, the content looked just like what a blind illiterate dude would put together. Hence, here's my sincere advice, don't bother trying to cheat the readability process in order to get the green bullets; you would be killing your content and also driving your traffic in the wrong direction. It's bad for business!
Furthermore, you should as well note that when writing a descriptive content, probably about a process or a specific product, you might not be able to meet up the flesch standards. So you probably end up painting the page red. While it's red, the good part is the content is well detailed and satisfactory. It appears so because you are been descriptive, direct and don't wish to alter the details in anyway whatsoever. Always note that the readability goals might just end up ruining the purpose of the content, you need to understand the pros and cons. After spending a substantial amount of time trying to crack it, it becomes quite easy. So while you write, green pops up just like that.
On the other hand, if it's a free writing, a random/story-like or entertaining blog post, you should nail the flesch test. For the simple fact that it's free writing and you can express yourself to any extent, communication should be very easy here. You are not boxed in this process or having a set of rules, you can just go with the flow. So in order to achieve the best results, make good use of first person singular more often and connect with the reader on every level. Kindly go soft on it though, don't overdo it or it becomes messy.
Here Are Some Juicy Readability Tips To Help Improve Your Yoast skills:
Make use of first person singular more often.
Learn how to cut your paragraphs short.
Flow while writing and connect with your readers.
Try not to write extremely long content at once. If it's possible to post in series or parts, kindly adopt the style.
Insert the correct transitive words in the right sentence. You can check our blog post on CRIME OF TRANSITIVE WORDS.
Avoid use of passive words. Learn HOW TO AVOID PASSIVE WORDS.
Don't use very difficult words. Break it down!
Be consistent; keep working on it!
It's actually nice to blow your trumpet once in a while and now shouldn't be an exception. This copy scored 70.1% as far as readability is concerned. It is easily understood by 13-15 year old students and best understood by university graduates. I guess I've met my target here. Take a peep!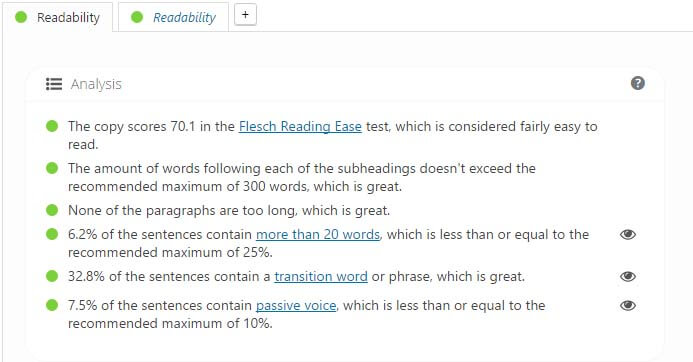 If not for anything else, the joy of having an appropriate content with good audience response should be enough drive. Strive to get that satisfaction and keep in mind that the gains will be yours, as well as the losses too. don't forget to follow the links above. They would make your life a lot easy.
ENJOY!