Nigeria – The Buhari WAEC Certificate Saga.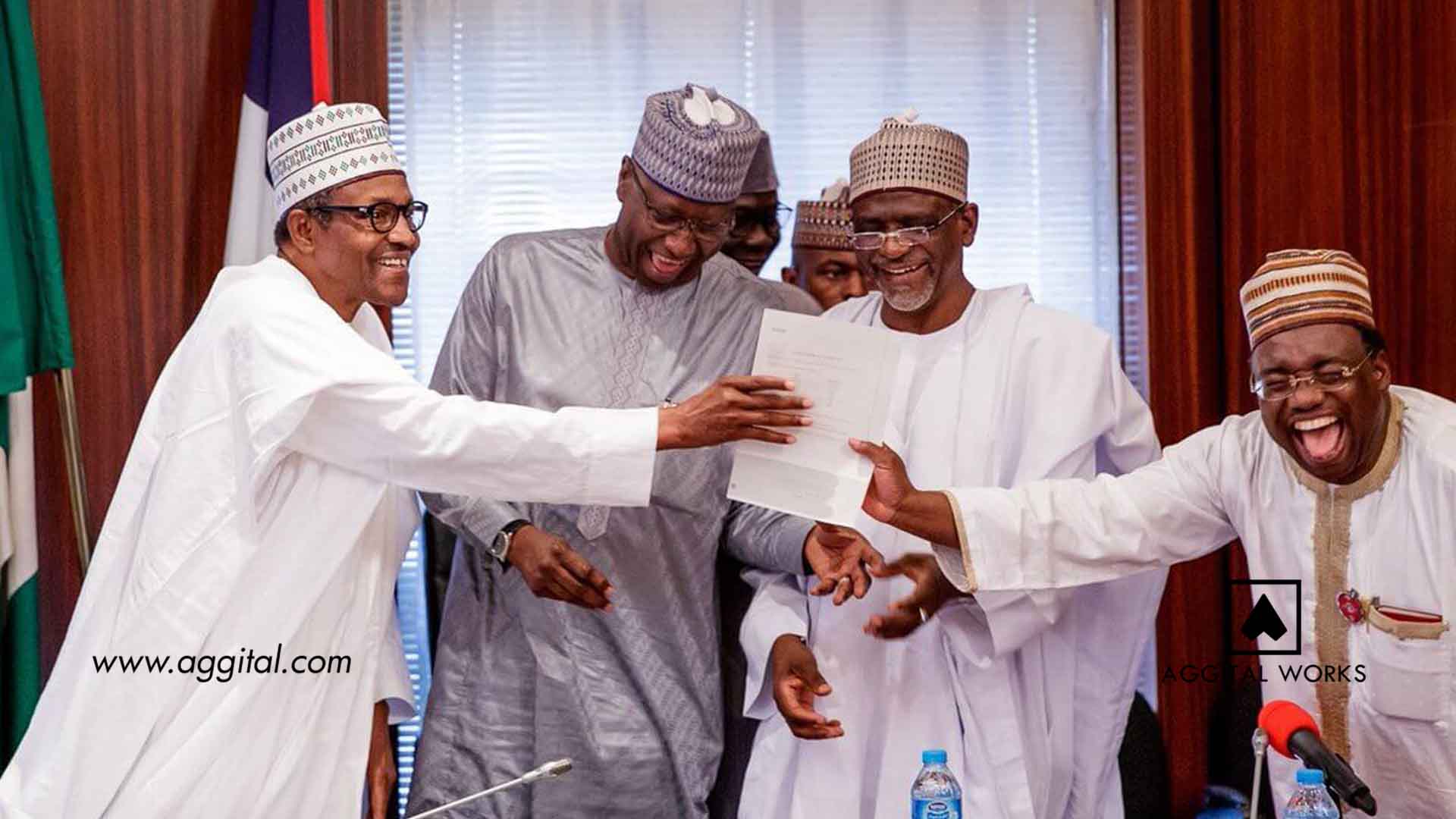 To be fair, he does look like Eustace Bagge from the cartoon, Courage the cowardly Dog.
If you doubt me, you can look up some pictures of Buhari and Eustace, the resemblance is unbelievably striking.
That aside, we can't exactly say we're surprised he won the election without a WAEC certificate in 2015, or at why he's so thrilled about getting a WAEC certificate after over five decades of writing the exam.
From the pictures released on the President's official Twitter account a few days back, you can tell they threw a tea party. With the excessive show of excitement, you'd almost think Buhari bagged a Ph.D.
Let's forget the fact that his WAEC certificate carries the face of a very recent passport photograph, he still has the gut to rub the authenticity in our faces. There are so many shady questions surrounding the certificate, but since its Nigeria, his cabinet can literally call a Chicken a Dog, and still make a magnificent press release about it.
What do we know anyway, they did tell us a gigantic snake swallowed a huge sum and we couldn't do anything. How much more a mere paper that can easily be manipulated.
A few minutes before I started writing this piece, I stumbled on a speech Buhari gave a few hours ago. He says he has bigger plans for the nation, "But Nigerians can never be patient, we must work together to make a better nation." 
As if we haven't been patient enough, he went on to state that "A good leader doesn't need a certificate to deliver, I can make things right again". I totally agree with this, a WAEC certificate is totally irrelevant.
My problem is why he keeps calling himself a "Good Leader". Who the hell calls himself a "Good Leader" when your "Good" isn't reflecting on any part of the economy?!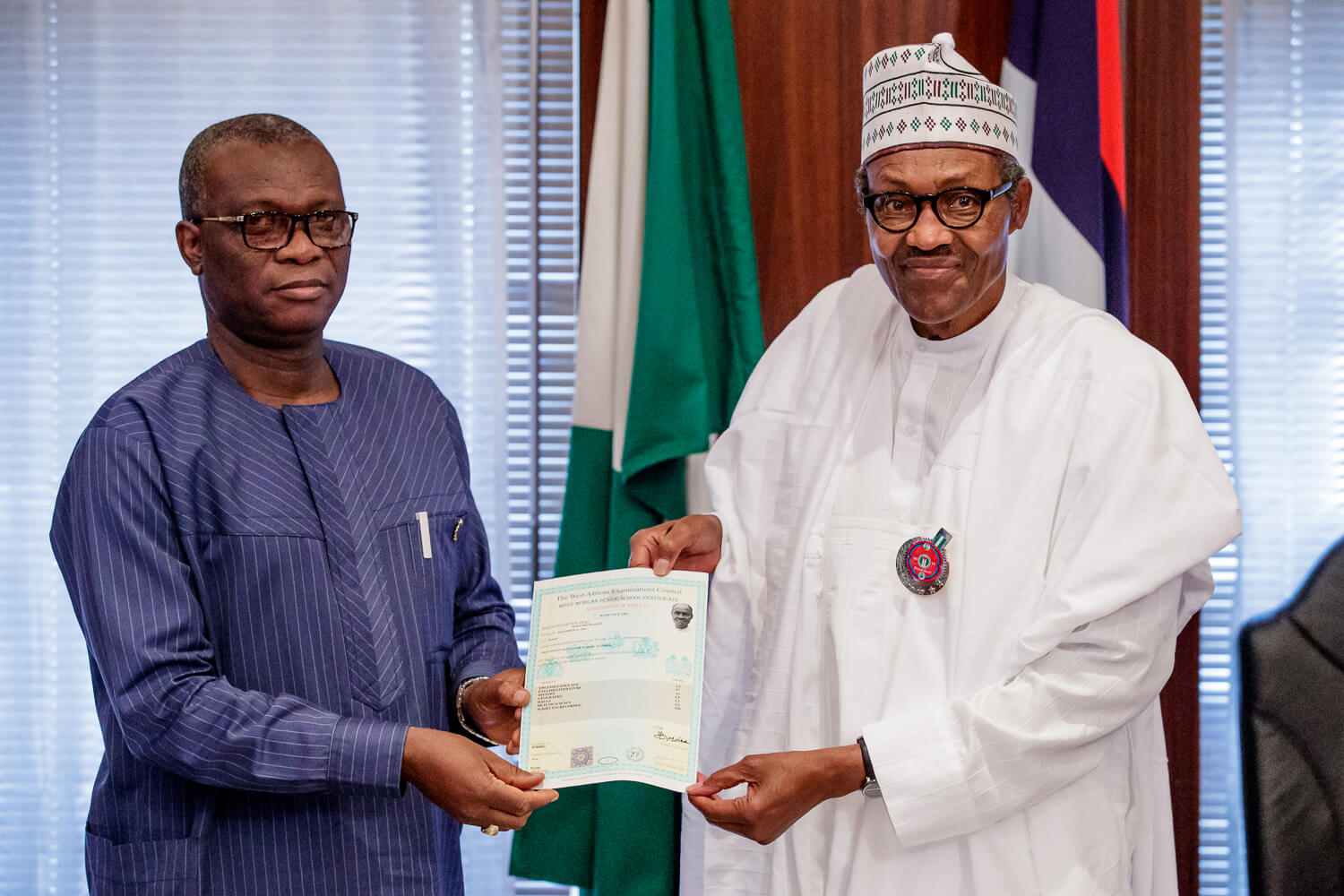 Here's what President Buhari's Special Adviser on Media and Publicity, Femi Adesina, had to say;
"For us in the presidency, the issue of Buhari's WAEC certificate is dead, for those who do not believe you cannot convince them. If in 2015, 15m people voted for the president despite concocted crisis, a lot more will vote in 2019."
This confidence is exactly what scares the hell out of me!
However, despite our constant outcry, if we want to be true to ourselves, he'll probably win.
Based on logic, he shouldn't be our next president but this is Nigeria, the most glaring illegal acts have been legalized. Believe it or not, he still has some die-hard fans.
I found this on Vanguard's page:
As a Nigerian and like millions of others, we prefer  to  again,  vote for a leader of integrity, even if he flaunts  NEPA bill as certificate. Its better than mortgaging our destinies and future in the hands of known capitalist cum political ones, whose only occupation is feasting on national treasury. PDP!  May you know that in 2019, and in spite of your noises, we will still overwhelmingly vote for President Buhari.
Funny story, the lady behind this post wrote it from the United Kingdom. Is it just me, or is it ironic that she's trying to decide the faith of Nigerians living in Nigeria, while she keeps lounging in the UK?
Well, even though we can't exactly say what 2019 elections will turn out to be, I really hope our fears don't become a reality.
If you can, pack your bags and leave, but if you can't, tighten your seat belt and get ready for the bumpiest ride of your life!