The Prof Automobile Mech – Logo Design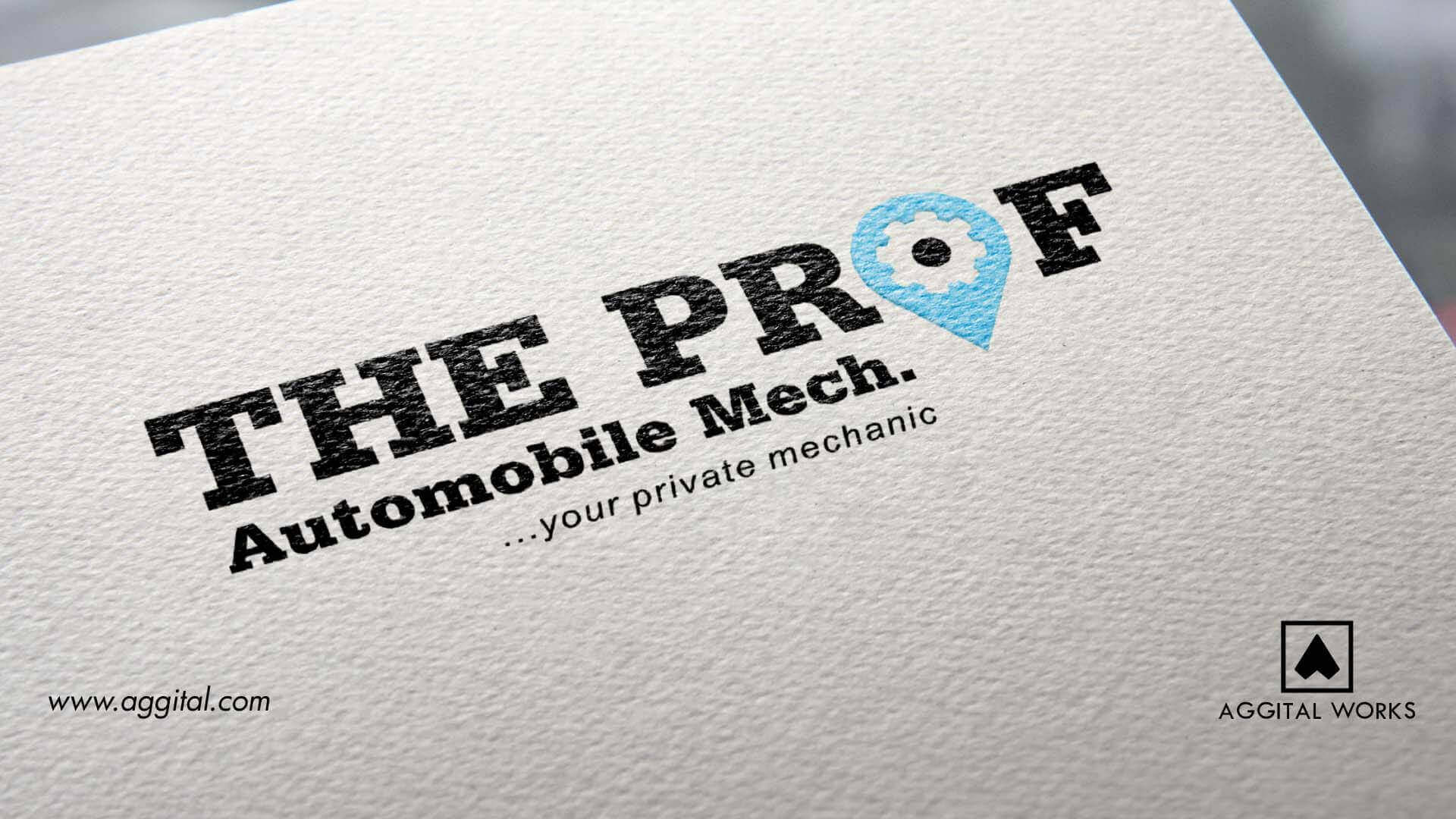 Have you ever been caught by surprise? Whether it was a good or a bad one, what was your reaction? Did you shut down instantly and start to think about how your Life degenerated to this stage?
Better still, have you ever been stuck in the middle of the road, with your car just laying useless? Did you kick the car tyre angrily and start to grumble?
I know what that it feels like and every other person who's being stuck in that situation understands how painful it would be.
Well, I personally would have screamed my lungs out and try to squeeze the car in my tiny hands. But on the bright side, I'd also remember that we now have mobile doctors, mobile lawyers as well as mobile mechanics. I'm sure you don't want to imagine what that day would be like if this set of individuals weren't mobile.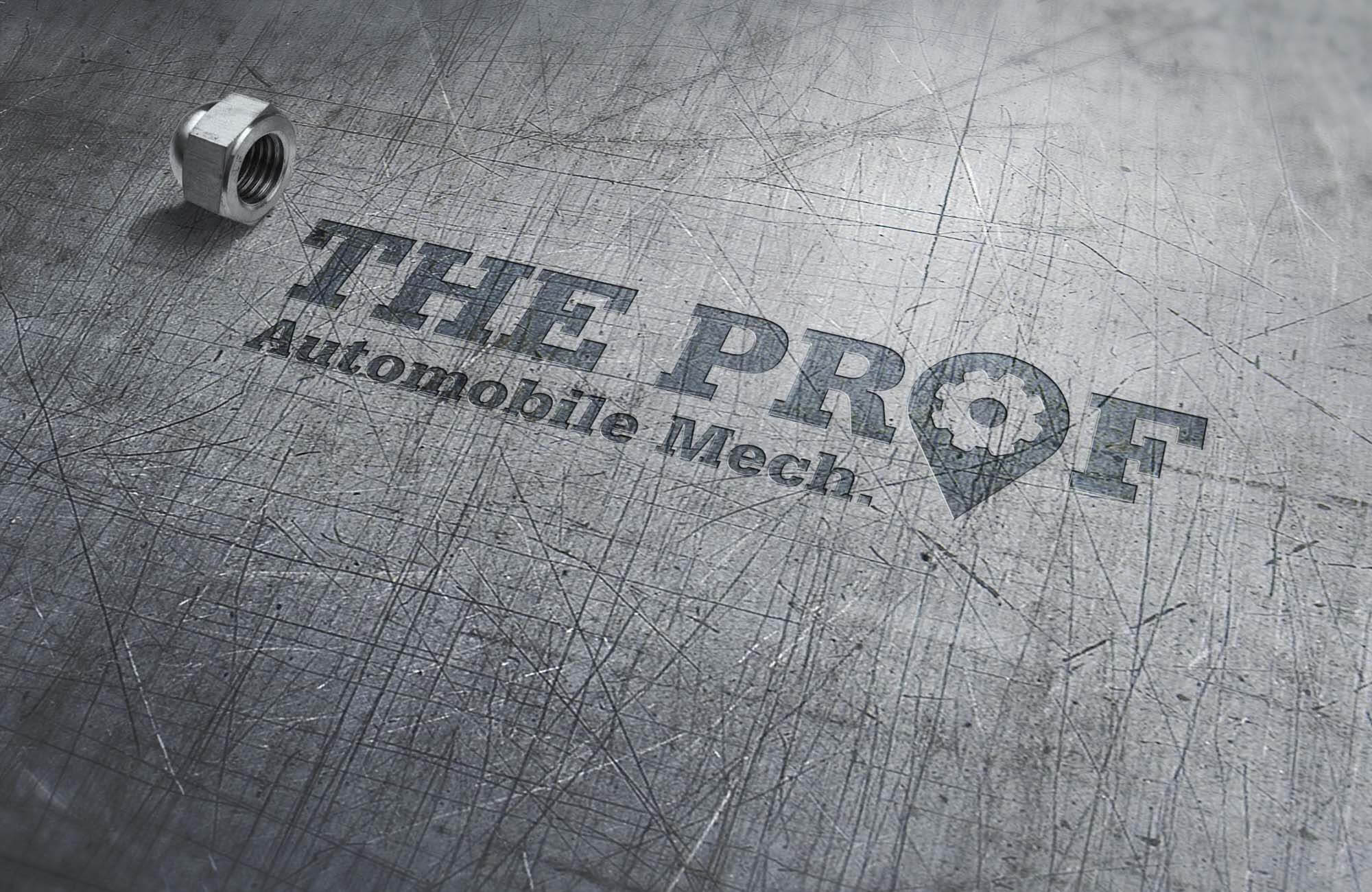 The Prof Automobile Mech is a mobile mechanic workshop that brings car repair services to you anywhere you are. Even in the worst cases, the dead of the night, The Prof Auto Mech is available to save the day. In this case,  you never have to be stranded again, all you have to do is make one call.
Also, they realize the danger of being stuck with a faulty car at inconvenient times and places. So they came up with an idea to serve you no matter the location and time.
Basically, the mobile mechanic cuts out the stress of taking your vehicle for repair. Rather, they fix your ride at the location of your choice.
However, their services are convenient and very affordable and a top priority is adding value each client. In addition to the top-notch repair service, the customer service is amazing plus you don't have to worry about not reaching them.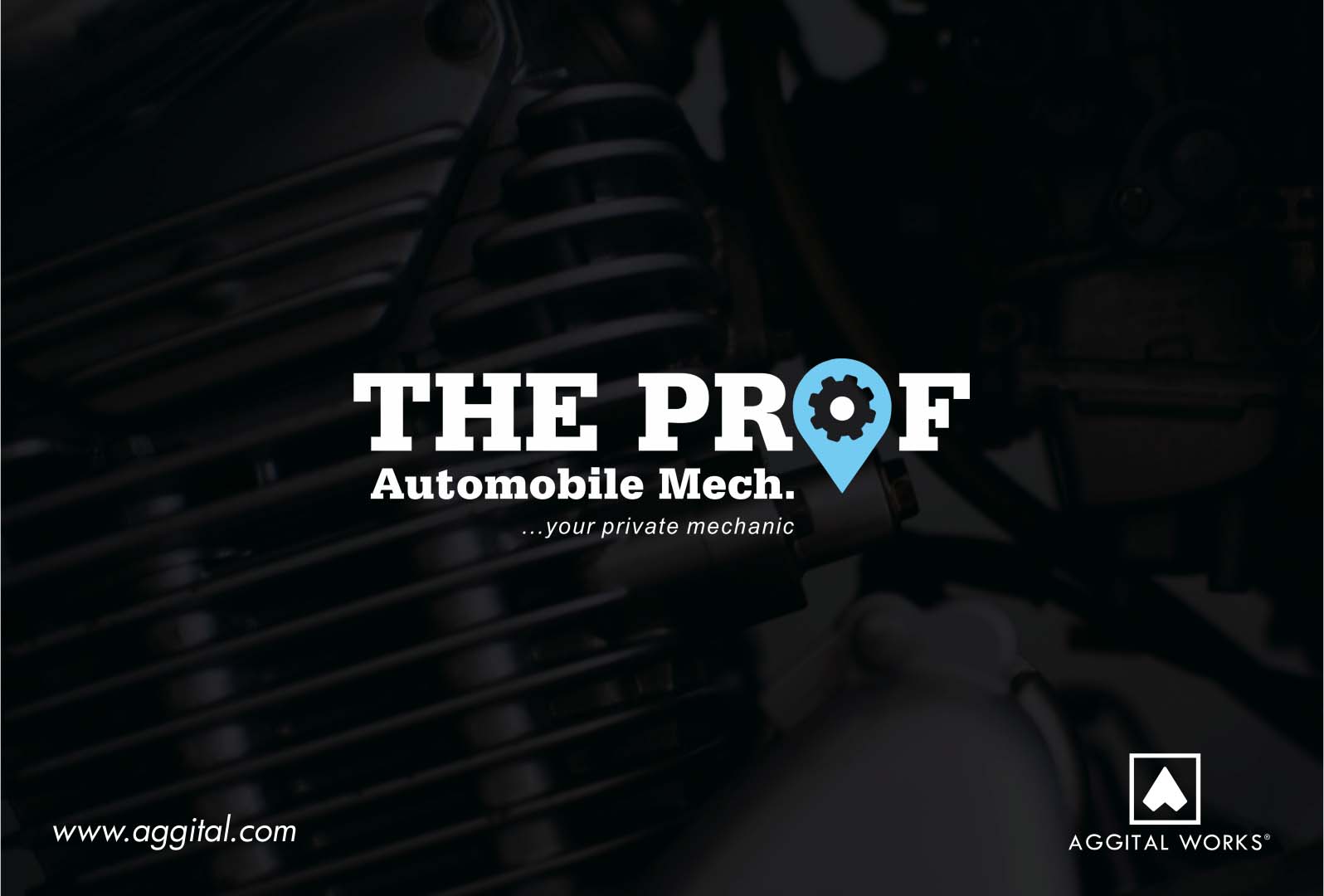 Meanwhile, the CEO wanted a modern and functional logo that matched with their brand identity. Also, he wanted a logo that will stand out and be easily recognizable anywhere even without seeing the name.
Based on our usual custom, we sent him a logo questionnaire to fill and of course, we used the information to draw out a design brief. After one review, we got his approval to create the final design. In the end, we designed a logo that completely fits the purpose and brand of the business.