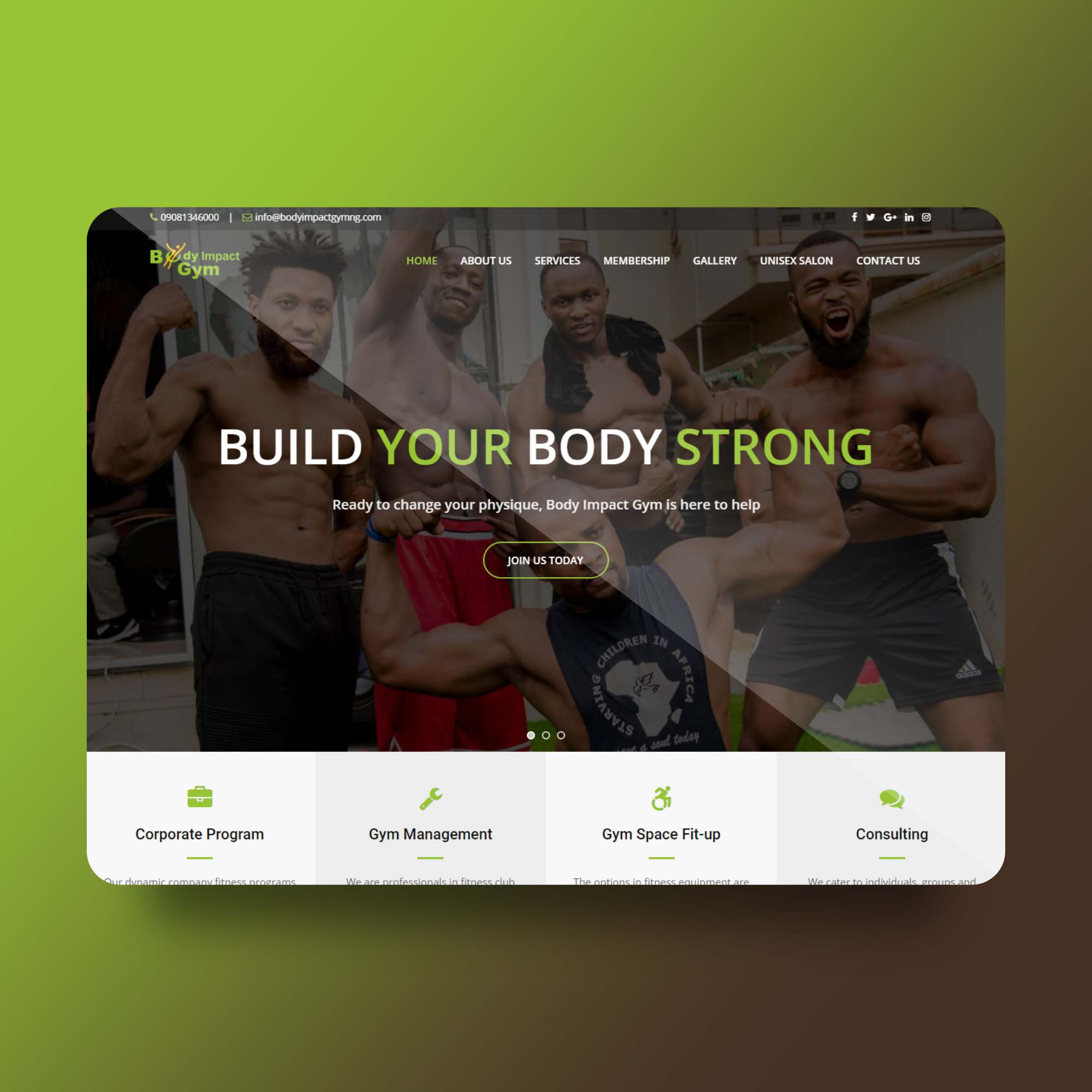 Body Impact Gym
Body Impact Gym is one of Nigeria's leading fitness and sports centers in Lekki Lagos Nigeria, They believe in value addition and that's why they have very experienced trainers and high-quality facilities. Body Impact Gym is one gym in Lekki Lagos with combinations of great pricing, great location, great community, and a great atmosphere. It's almost hard to beat. The key to their success is in offering every client a unique personalized service.
At Body Impact Gym, You can reach your peak fitness fast and get the body you want with the help of experts.
They are an independent gym that is committed to working with you to gain the results you want. Whether your aim is to lose weight, tone up, build bulk or gain weight they can put together a gym program or recommend the right classes for you to attend in their studios.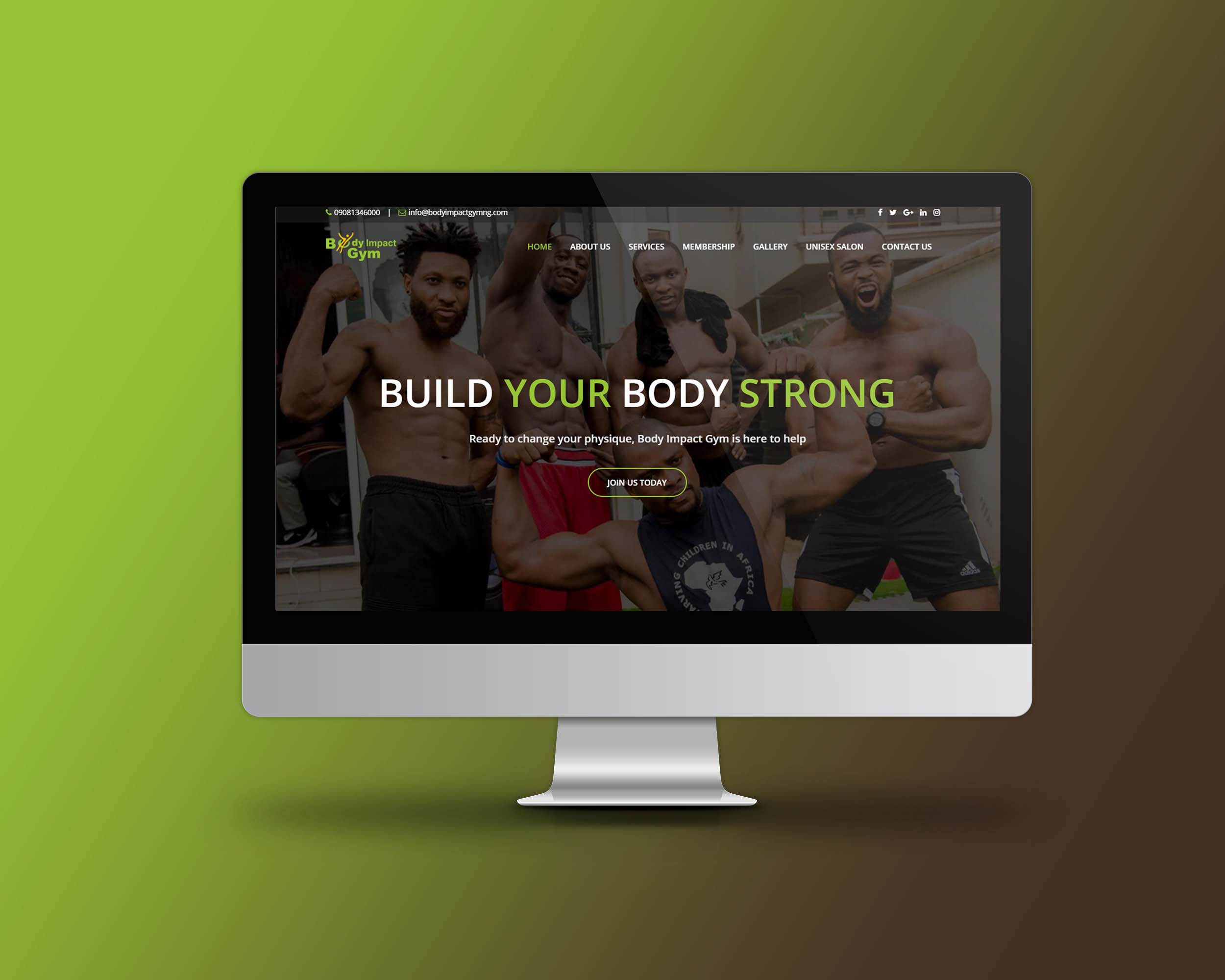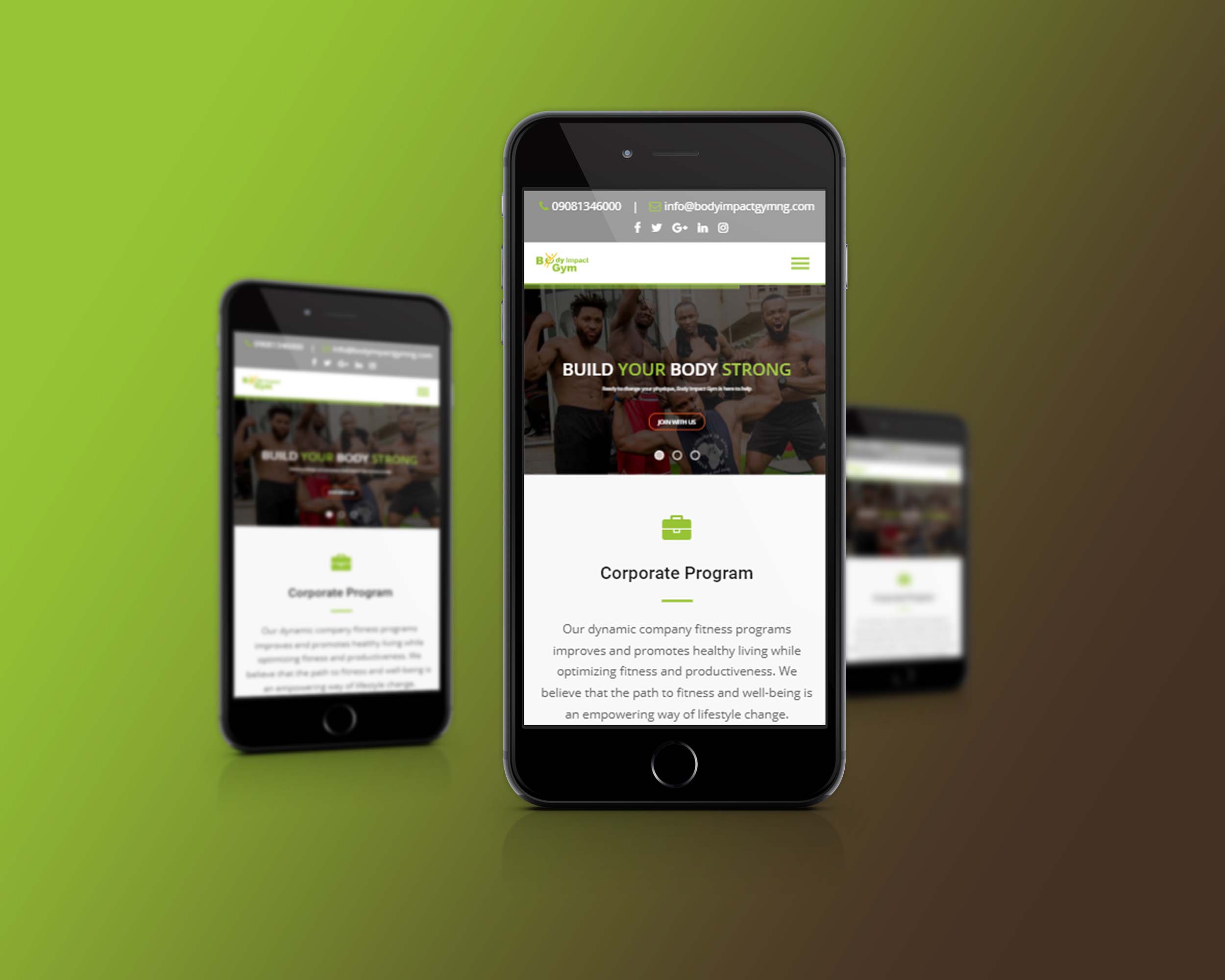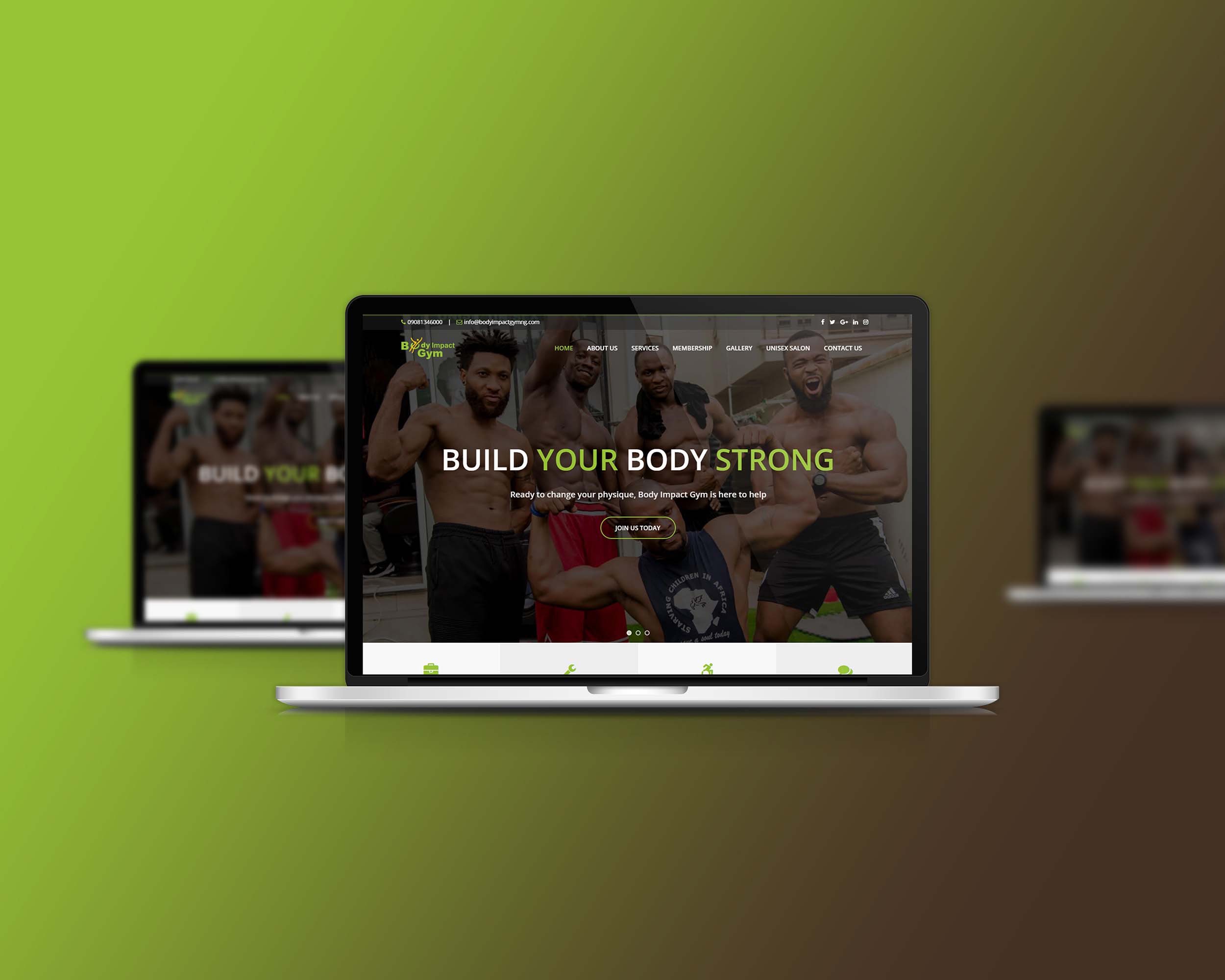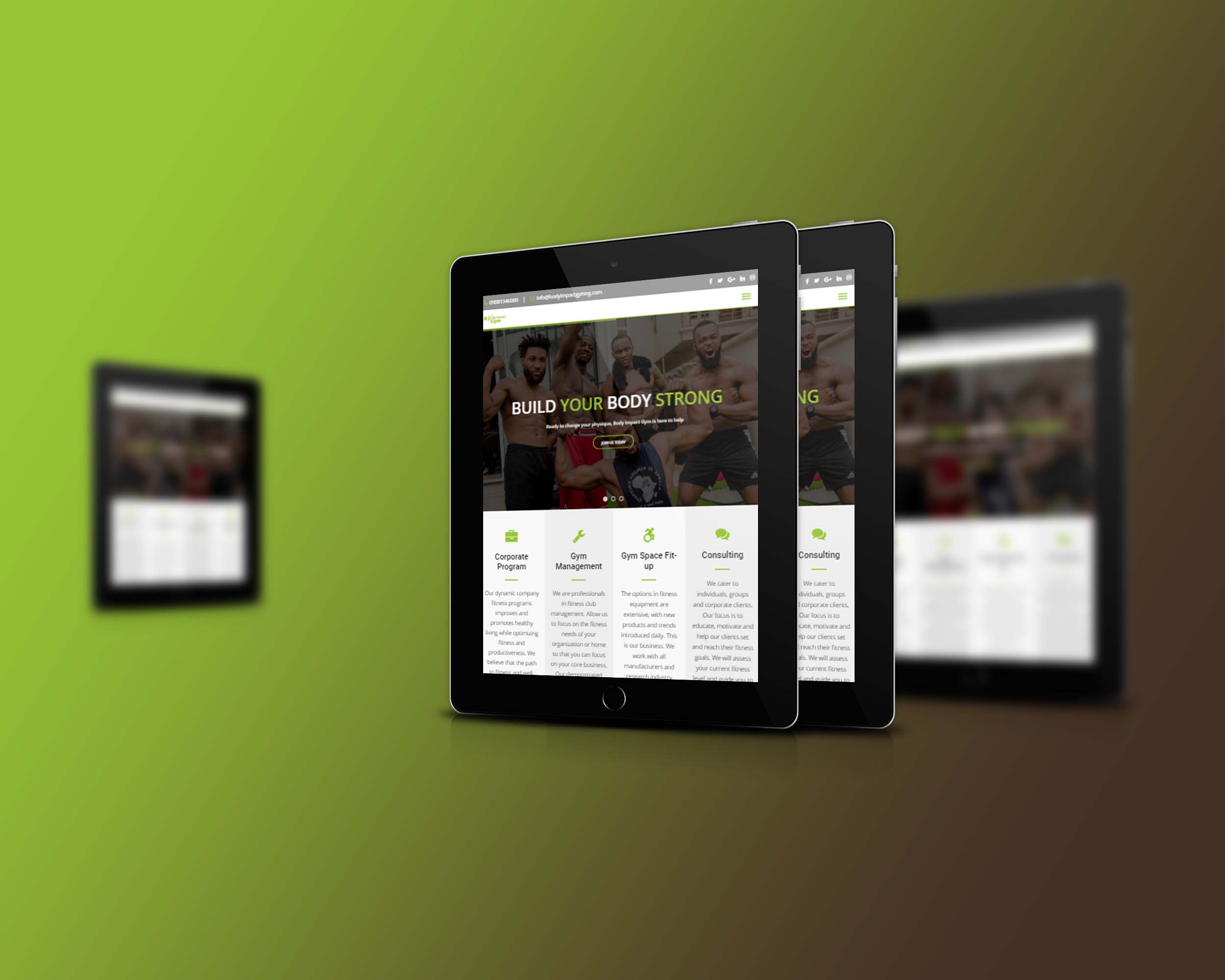 Body Impact Gym website was designed to suite the clients needs. All we did was get details regarding each client, the various services they provided, their gym packages. We came up with an easy-to-use modern website in which their customers are able to subscribe for a gym package.
If you have a problem putting words together for your website, you can contact us now. Let's help you get your desired audience with our awesome content strategy.
Planning
This involves detailed requirement gathering, wherein key information and functional requirements for the project are discussed and documented.
Design & Development
This stage involves crafting the look and feel of the website along side the build of the features/functionalities that were finalized in the planing phase.
Testing & Launch
This phase involves review of the site by the end user/client. This step provides an opportunity for clients to perform a test after-which project is launched