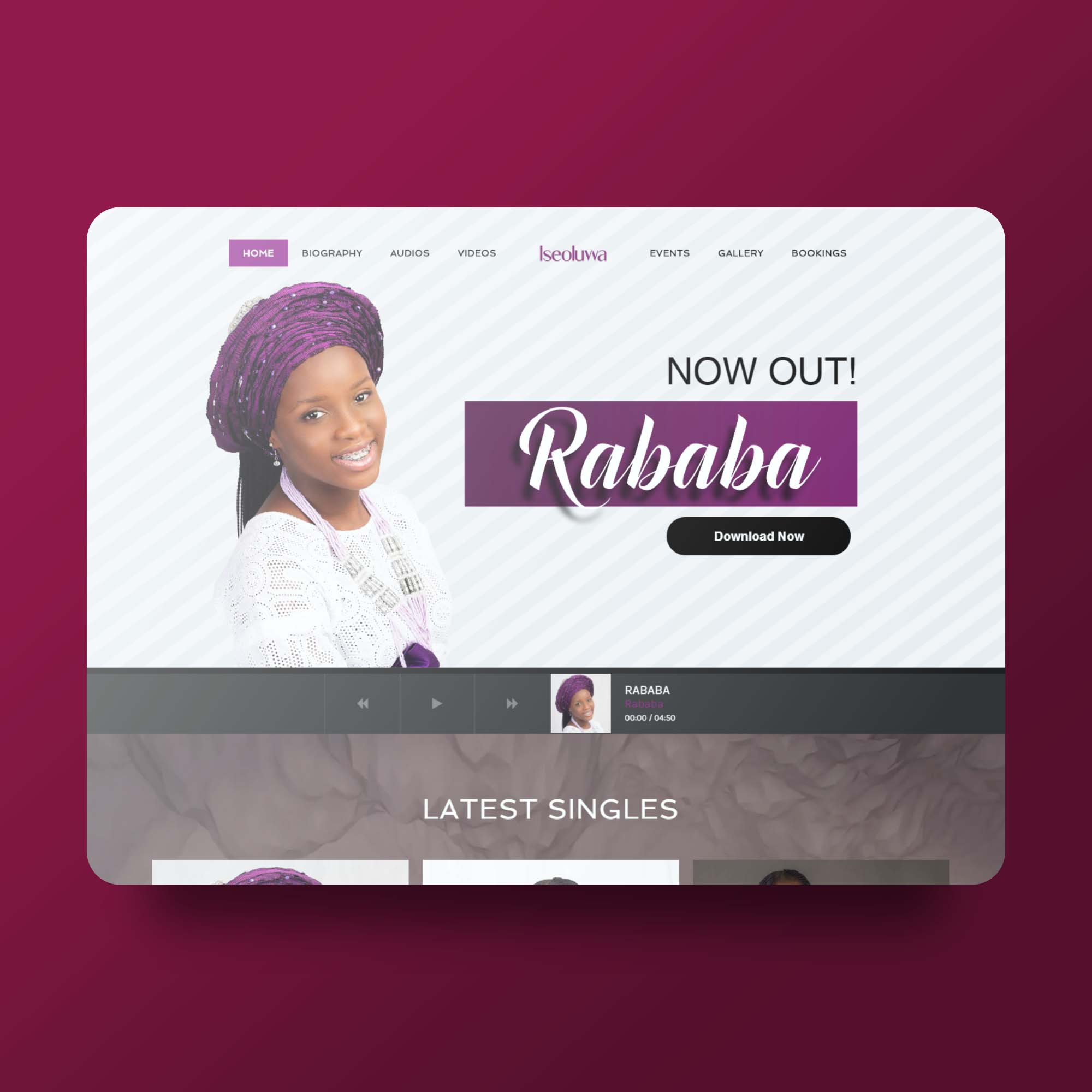 Iseoluwa Website Design and Development
Iseoluwa Abidemi is one of Nigeria's talented Gospel Artiste, born on the 18th  of December 2004 into the family of Mr. and Mrs. Abidemi. With the encouragement she received from her mum specifically, Iseoluwa started singing at age 5.
Her first attraction to music was the Channels Television theme song ISEOLUWA, KOLE BAJE O. You should know this song, it's not actually sung, we only listen to the tune. She definitely got attracted to the tune because it carried her name.
As Iseoluwa grew older, Asa's (who happens to be one of her biggest inspirations) music joined her playlist. Asa is well known for her unique music genre and you can hardly find someone who rejects her music.
Iseoluwa decided to push her love for music further, so she joined the choir in both Church and school. In order to improve her vocal ability, her parents brought UNCLE BEN into the picture. Yes, the famous Uncle Ben on the popular MTN Project Fame.
After a few years of getting consistent lessons from Uncle Ben, Iseoluwa kicked off an annual gospel concert. The very first Iseoluwa Live in Concert was held on the 16th of December, 2017 at RCCG, Jesus Embassy, VGC, Lagos.
For the very first Iseoluwa Concert, she had eleven awesome gospel artistes thrill the audience. They included Onos, Eben, Uncle Ben, Odunayo Aboderin, Omoba, Diane, Mike Abdul, Shola, Tim Godfrey, Wole Oni, and Tosin Bee. It was an awesome experience!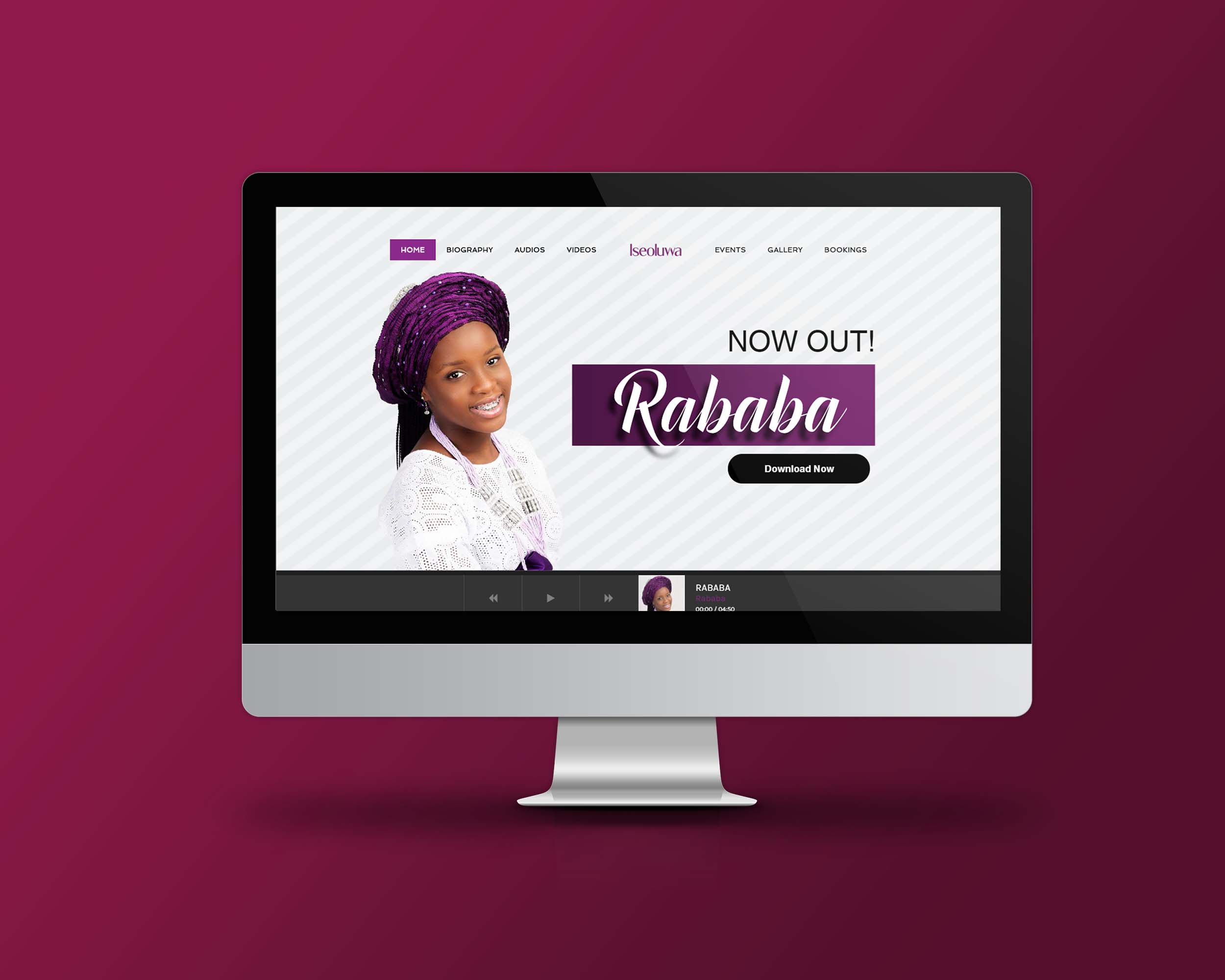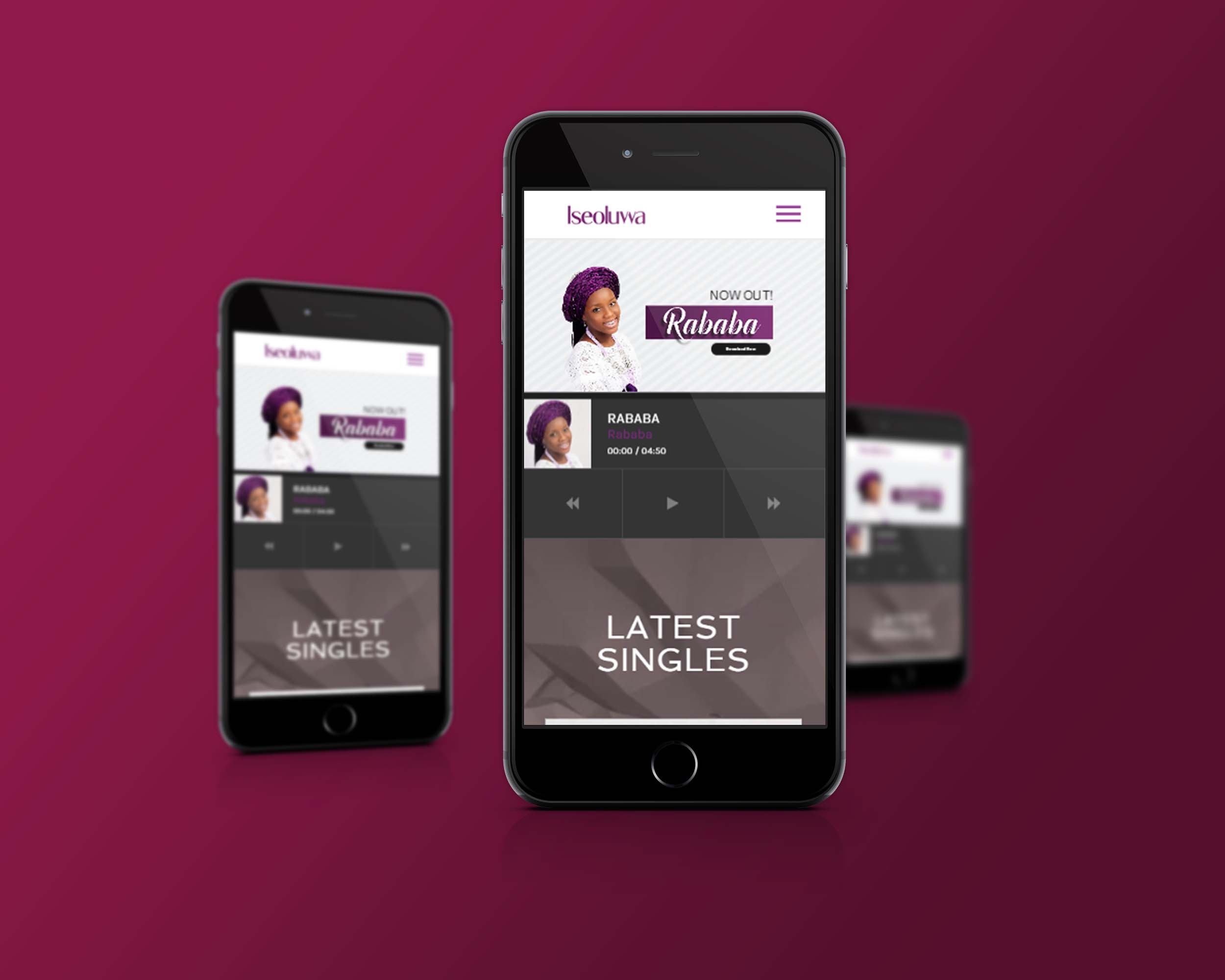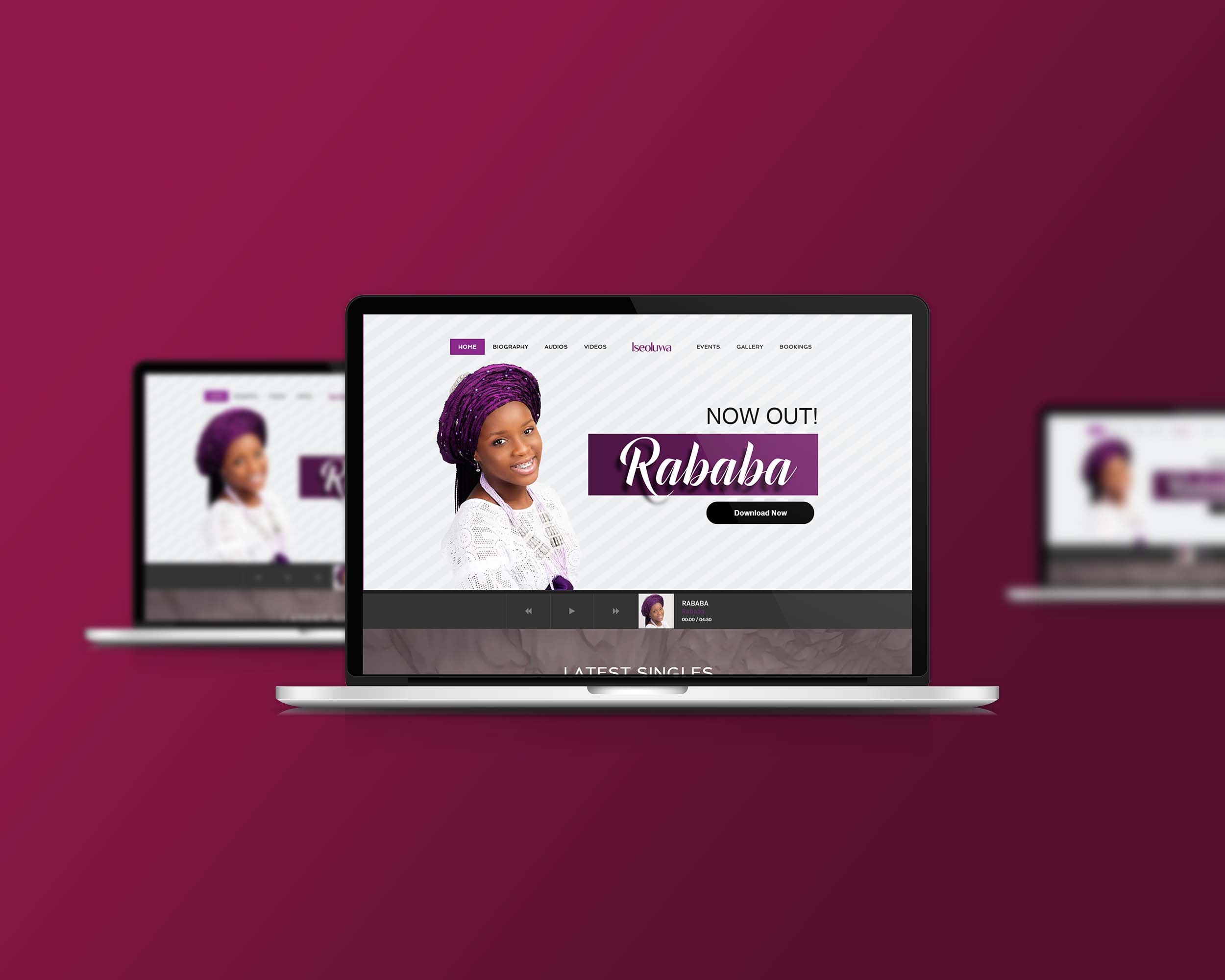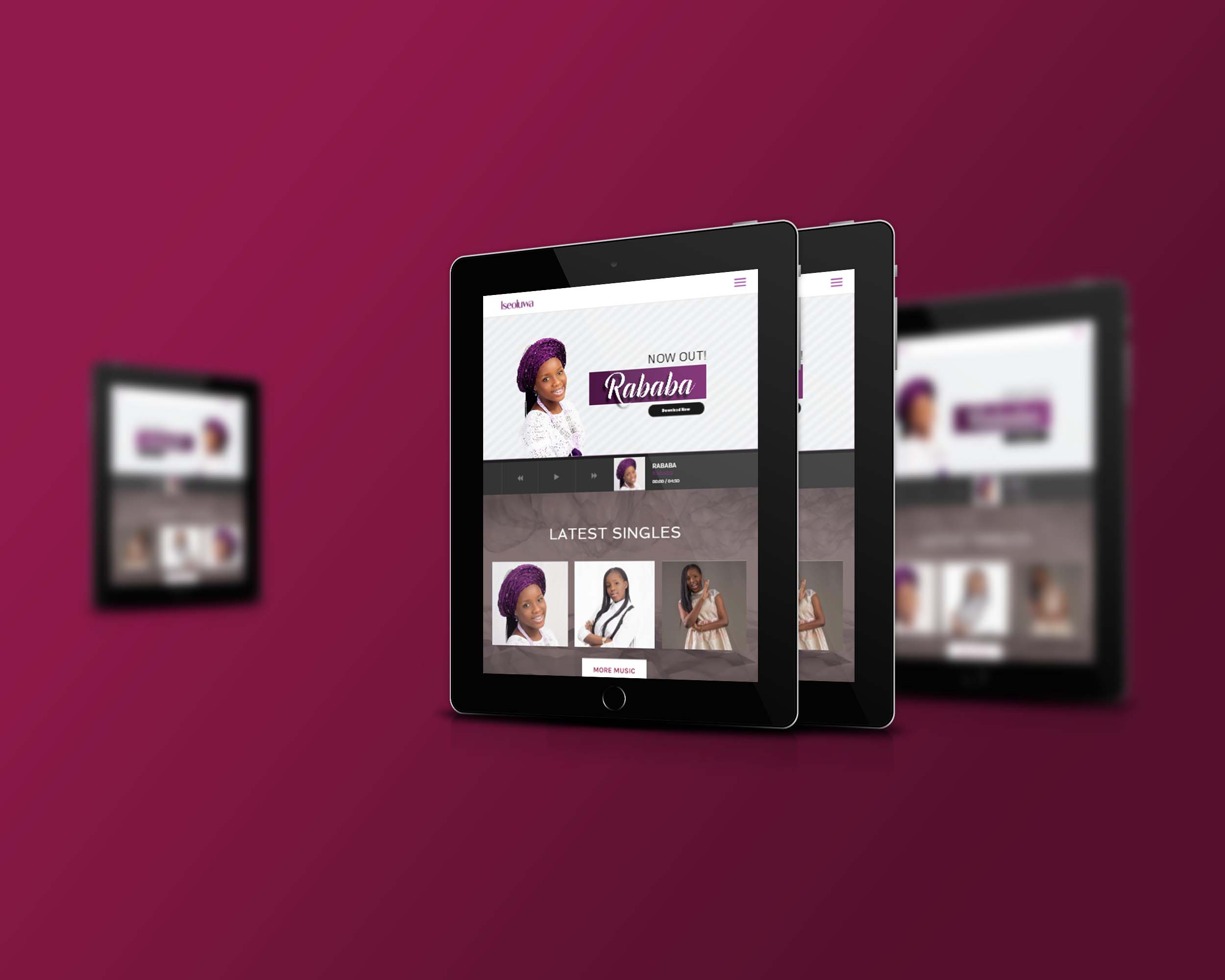 Iseoluwa Website Design
As mentioned earlier, it's an annual concert and each season is expected to be bigger and better than the last, there had to be a stable website that carries every information regarding the event.
However, we designed the Iseoluwa Website to carry a countdown to the event, you could also register when an event is coming up or reserve seats. Also, the venue, performing artists, sponsors are included (depending on each season).
To make the website more appealing, a gallery page was included. Pictures of each event are uploaded on that page and they are also available for download at any time.
While you take a look at the Iseoluwa Website design, you can also follow Iseoluwa on Facebook, Instagram, and Twitter to support the young talent.
Iseoluwa Live In Concert is a continuous project and it's a pleasure to support a 13-year-old through her quest for greatness. This probably sounds like we're feeling ourselves up way too much, but honestly, we really design cool sh*t!
Planning
This involves detailed requirement gathering, wherein key information and functional requirements for the project are discussed and documented.
Design & Development
This stage involves crafting the look and feel of the website along side the build of the features/functionalities that were finalized in the planing phase.
Testing & Launch
This phase involves review of the site by the end user/client. This step provides an opportunity for clients to perform a test after-which project is launched