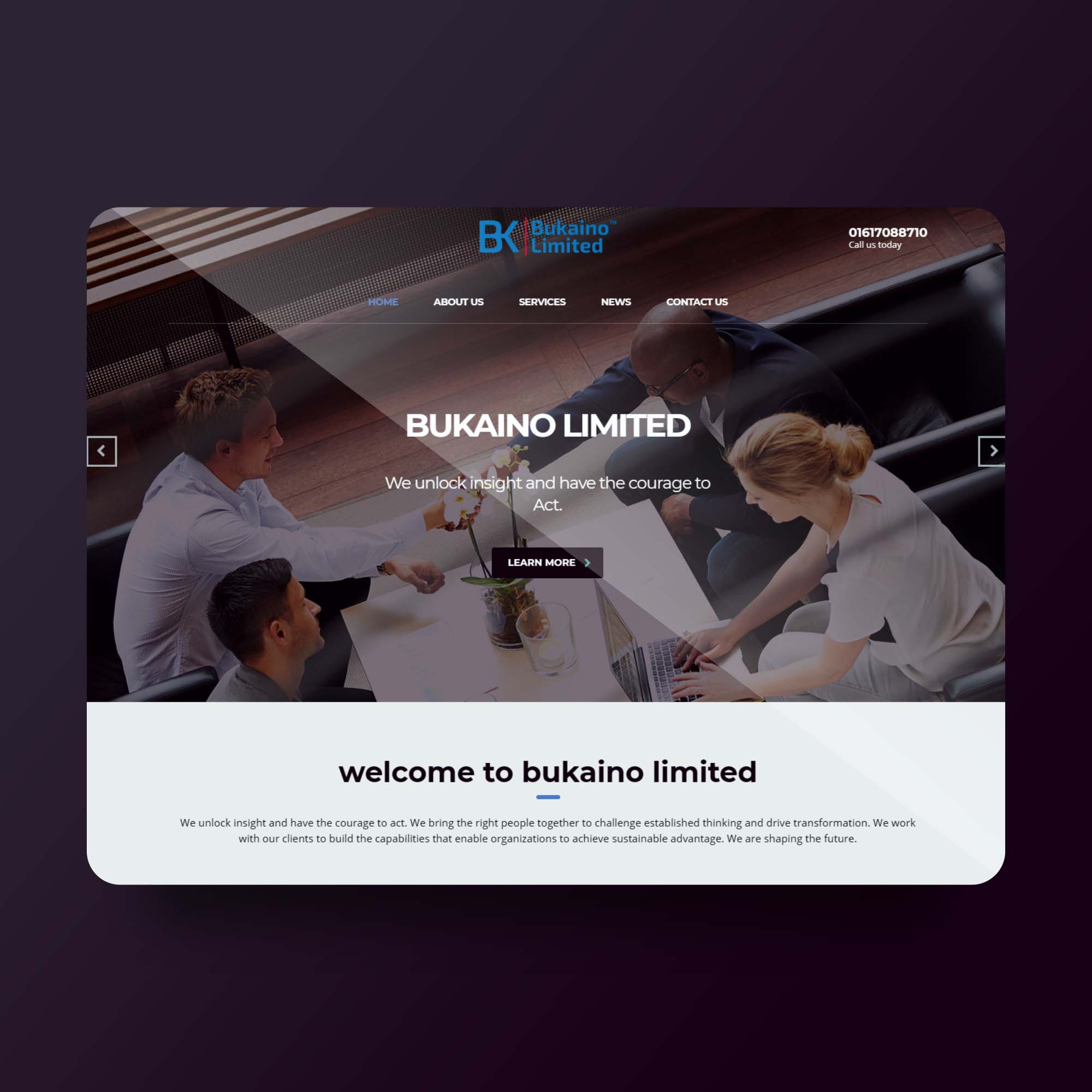 Bukaino Limited
Bukaino Limited is a leading business management consultancy firm. They bring the right people together to challenge established thinking and drive transformation. Thus, they basically work with clients to build the capabilities that enable organizations to achieve a sustainable advantage.
According to the Bukaino Limited website, the company understands that every organization, business, and industry sector is unique. As a result, every project or program designed to transform it will require a specific and tailored approach.
Our client understands the importance of trust between them and their customers. They run the organization on honesty and they happen to be morally principled. On top of this attribute, they also handle clients' information with utmost confidentiality. At Bukaino Limited, promises are made only to be kept.
The company respects the capacity and desire for personal growth, as well as the talents and beliefs of clients, colleagues and all other people they meet in the course of work. More so, they treat clients with consideration and value ideas. Hence, they plainly encourage constructive criticism.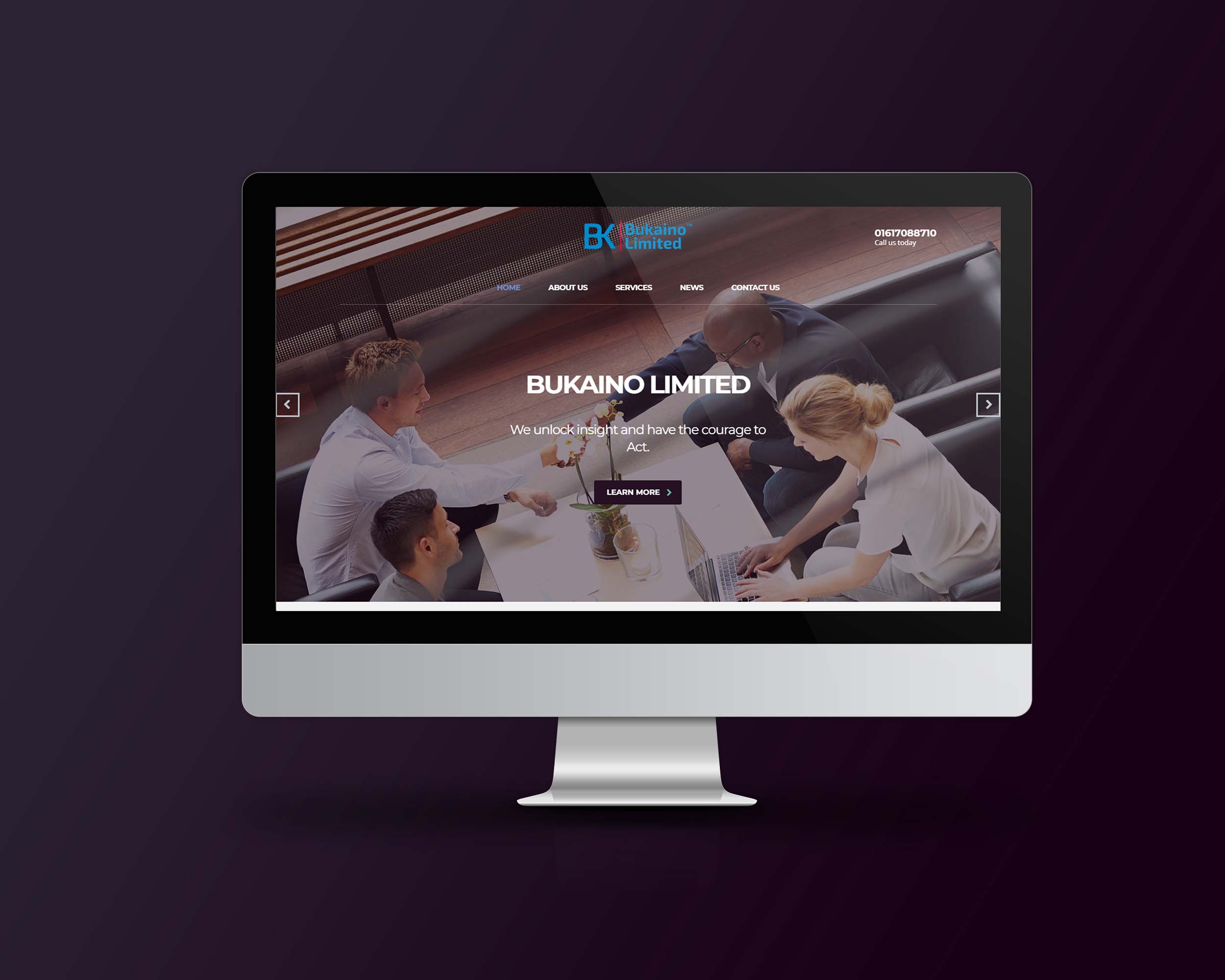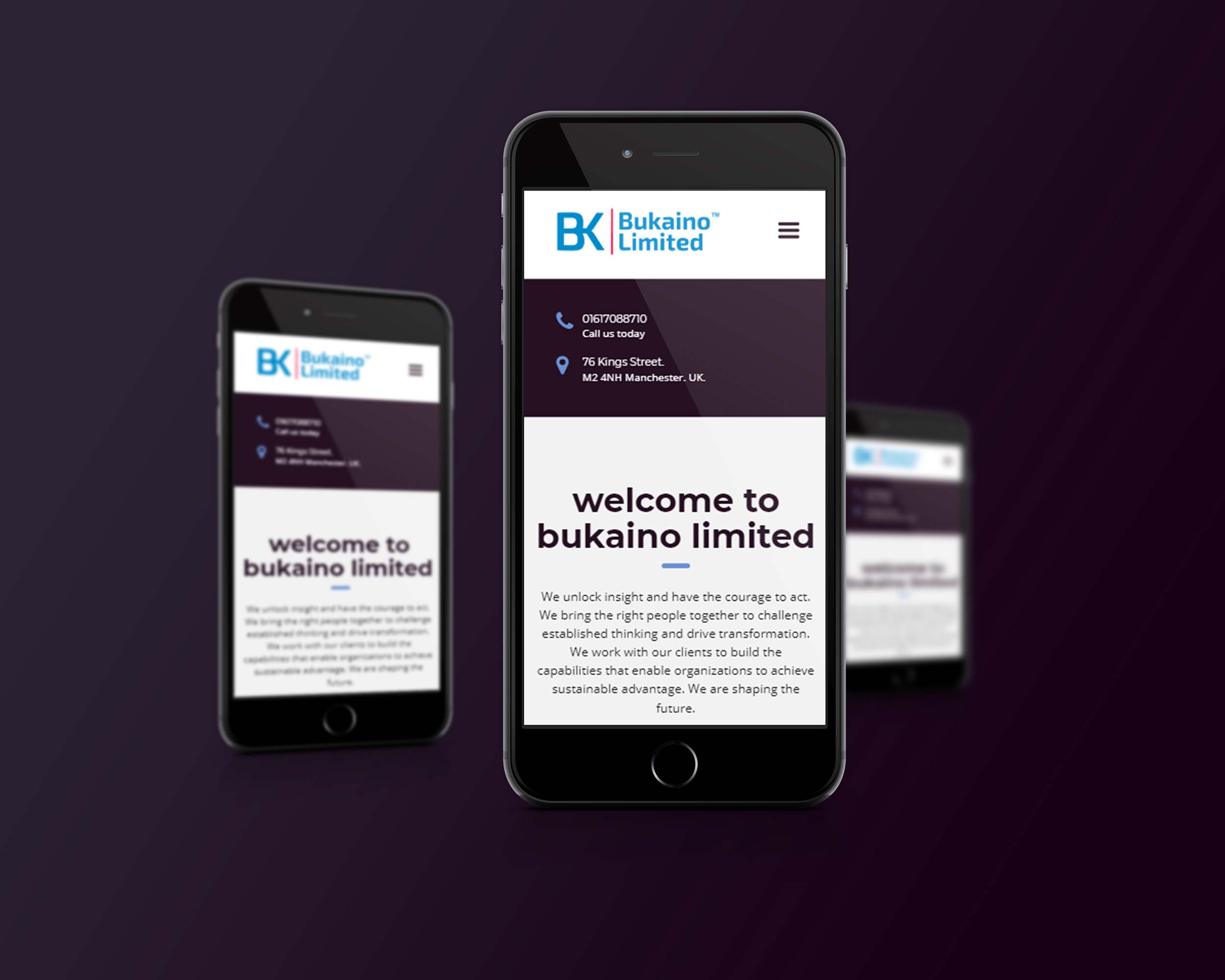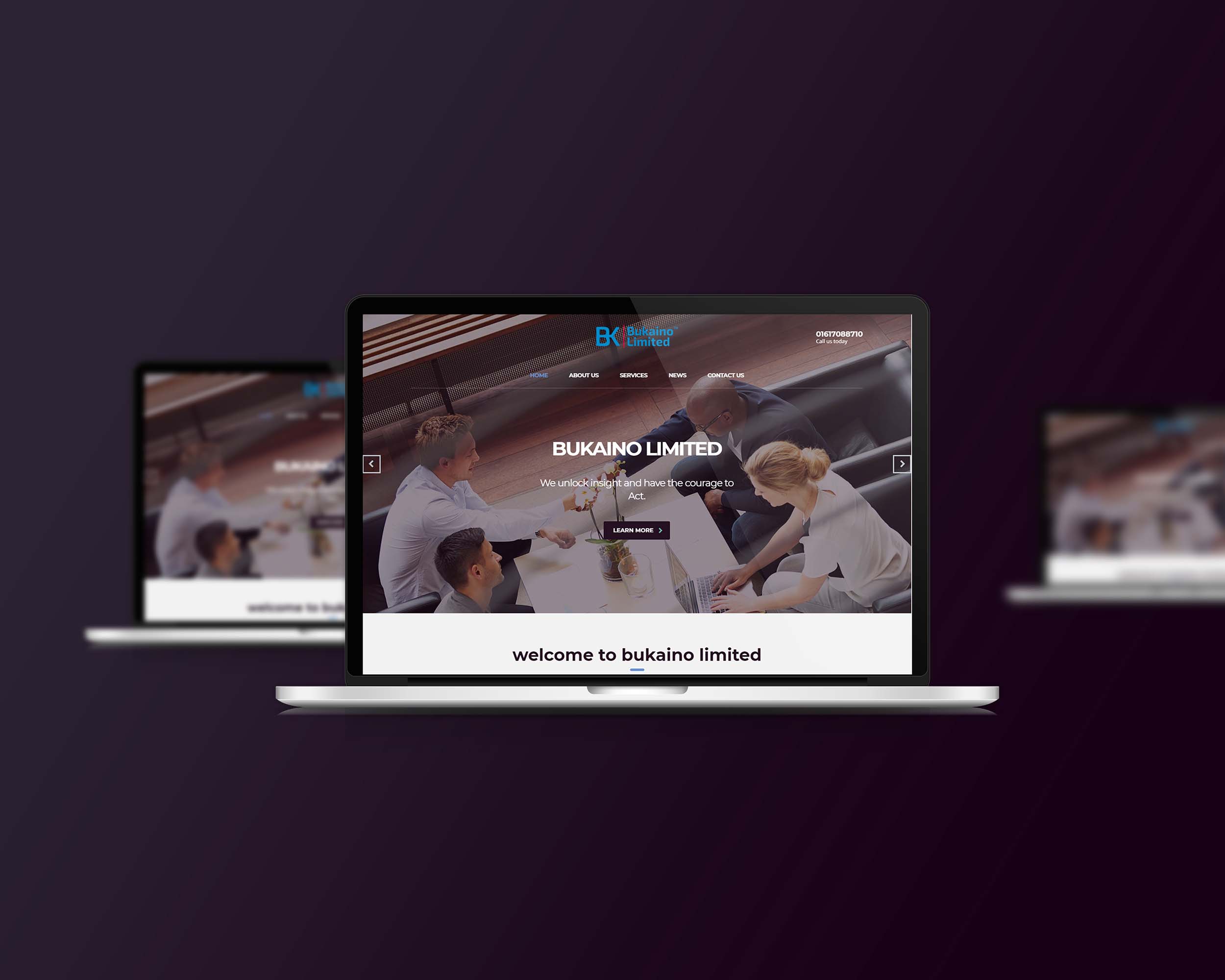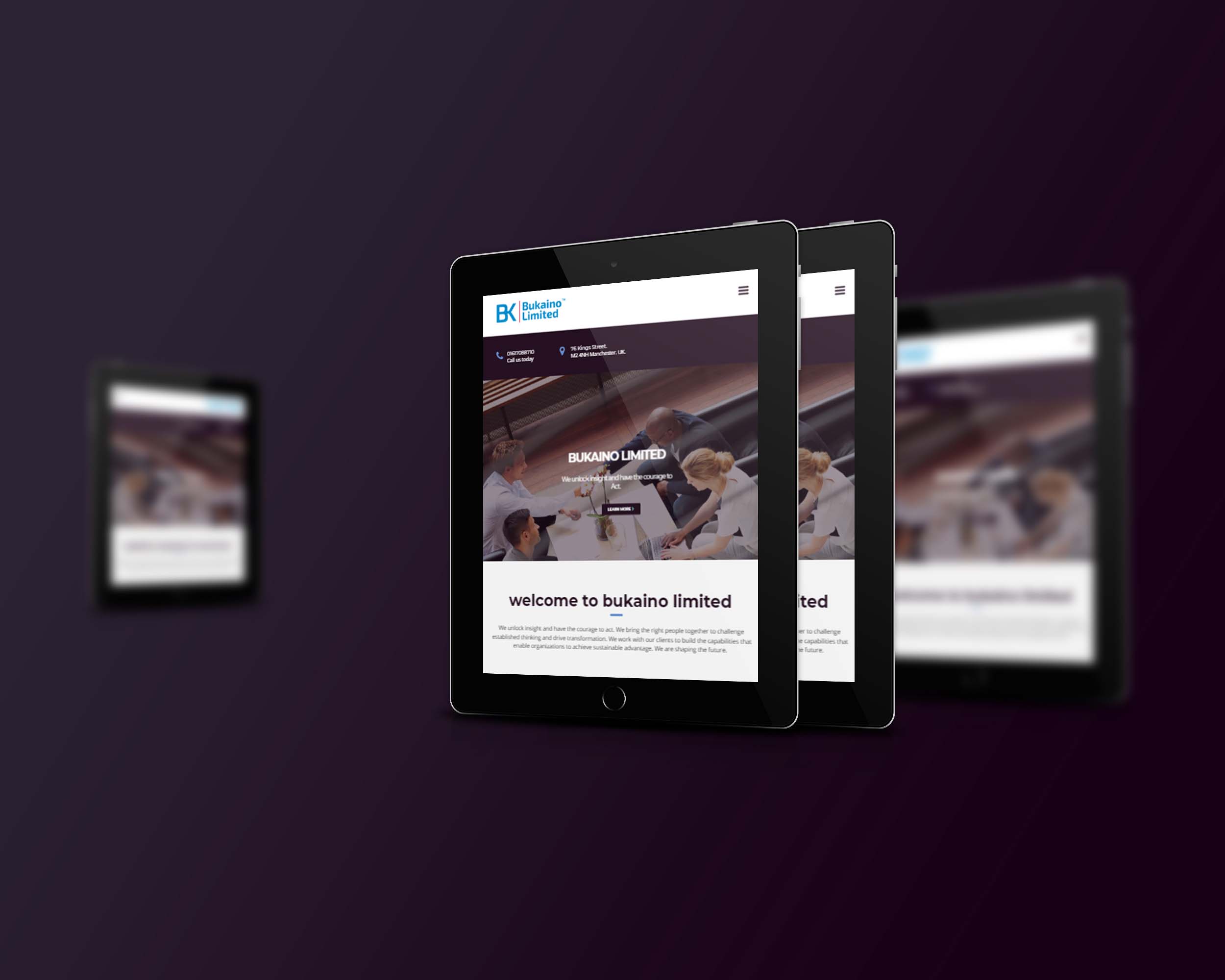 The Bukaino Limited website was designed to portray the company's values and approach to business. So, Aggital works created the website in such a way to convey the spirit of the Bukaino culture. Consequently, the brief received from our client as regards Bukaino Limited website was very much comprehensive. To a very large extent, we honored their every wish and only made some few professional changes. As usual, these changes are in the best interest of our client.
Finally, Bukaino Limited website proved to be quite stubborn considering our client's requirements and constant change of brief. Aggital always pulls through no matter what and most importantly, we please our clients.
Planning
This involves detailed requirement gathering, wherein key information and functional requirements for the project are discussed and documented.
Design & Development
This stage involves crafting the look and feel of the website along side the build of the features/functionalities that were finalized in the planing phase.
Testing & Launch
This phase involves review of the site by the end user/client. This step provides an opportunity for clients to perform a test after-which project is launched