Attire Quest – Website Development For A Bespoke Brand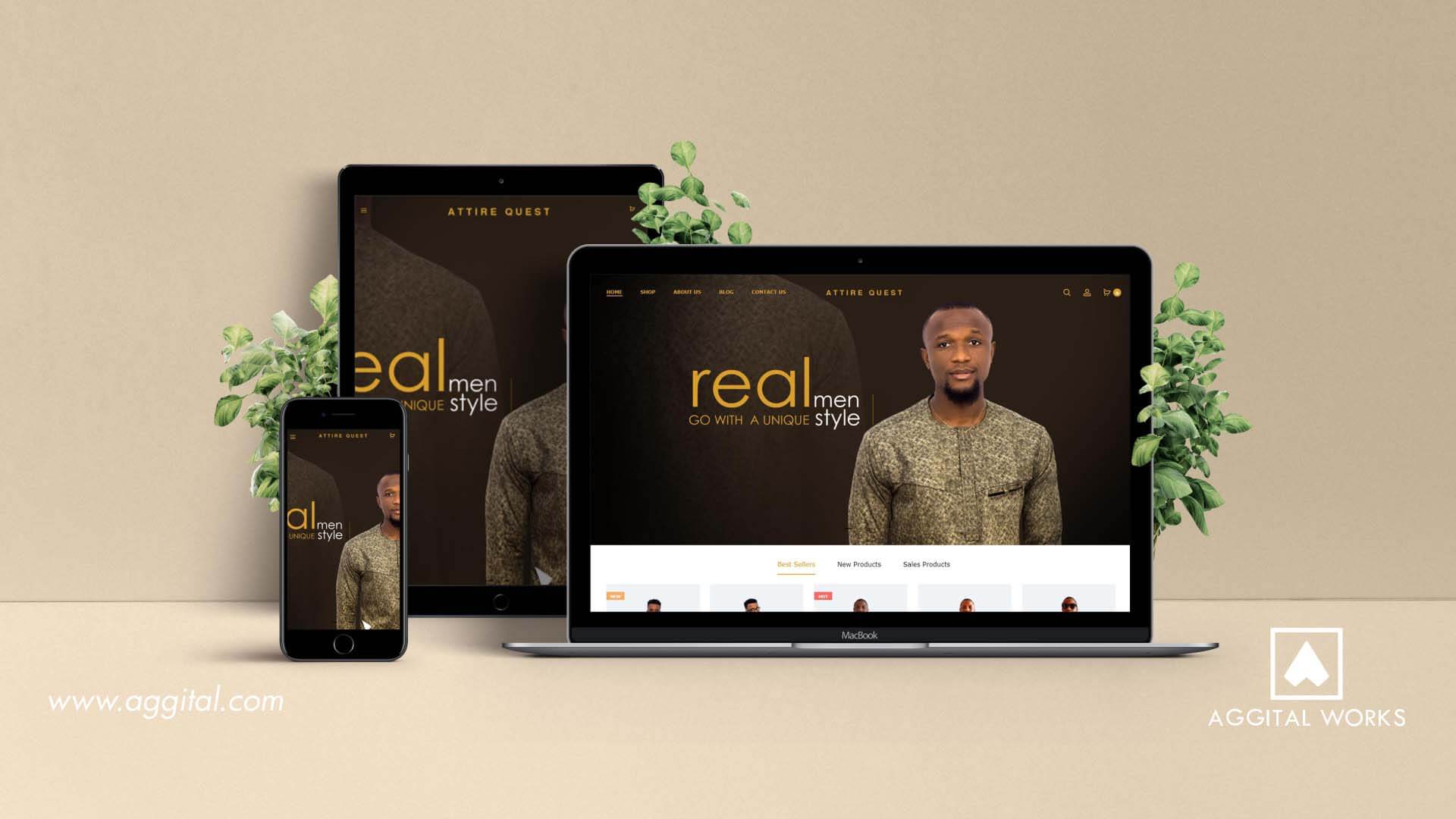 Have you ever attended a proper Nigerian wedding party? Better still, have you attended a Yoruba Introduction ceremony or wedding? If you're Nigerian, I swear you have and I am so sure you loved it.
Although they usually have a lot of excesses and the Alaga Iduro (MC) always has so many tricks up her sleeves, we still enjoy it regardless.
The food! Oh, the Food! The food is just like the light at the end of the tunnel, it's like the reward for labor, the sunshine after darkness. If we don't get that food, a lot of us go home really angry at the couple and even mention it to them when we see them.
Asides the food which is important, the outfit of everyone is also one important aspect of the party. Let's leave the ladies and their baked faces out today, the Yoruba demons (Men) usually don't come to play.
The last mistake they would make is to wear a suit or a jean and t-shirt. What you see them wear is some Ebuka inspired Agbada or one nicely tailored Kaftan.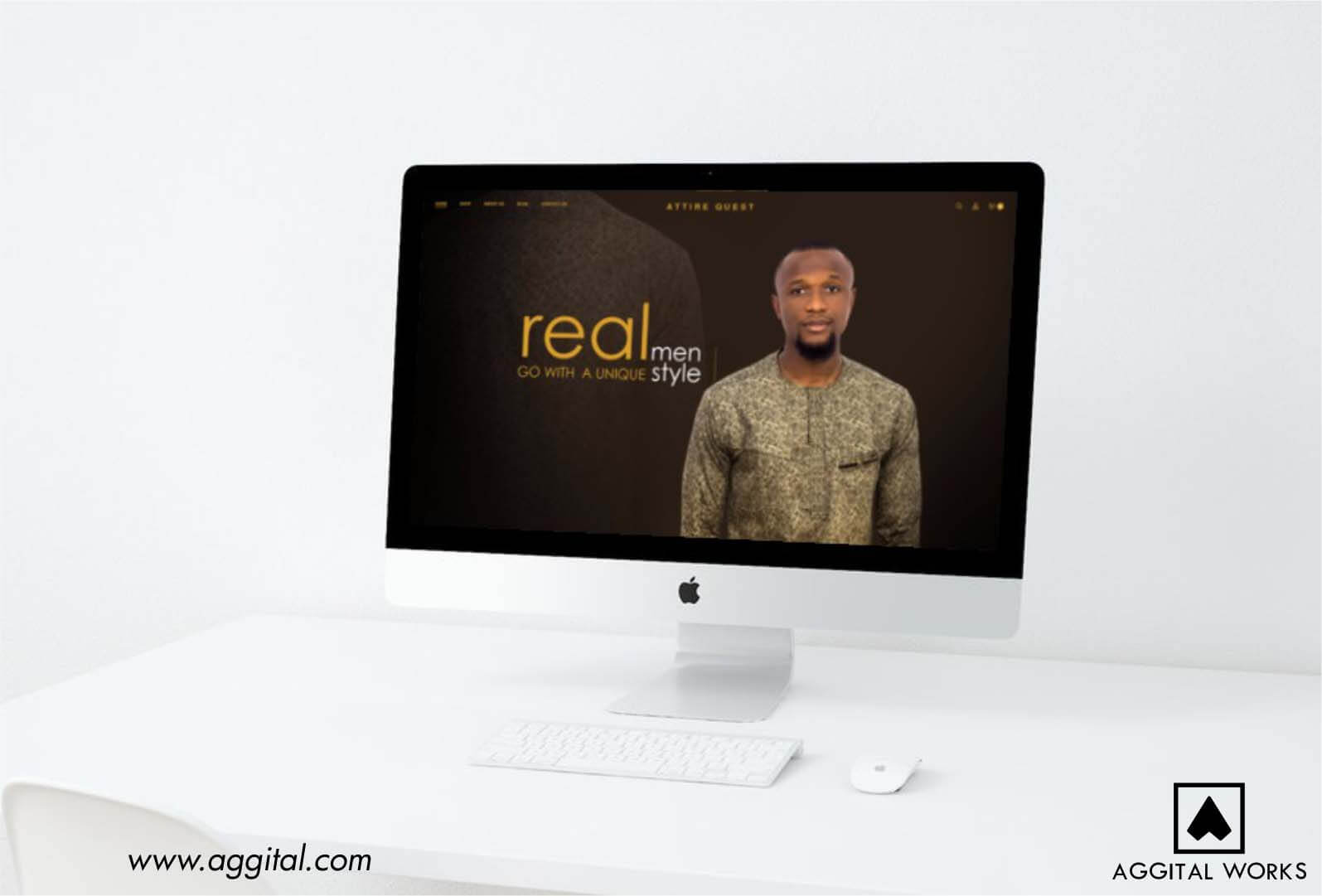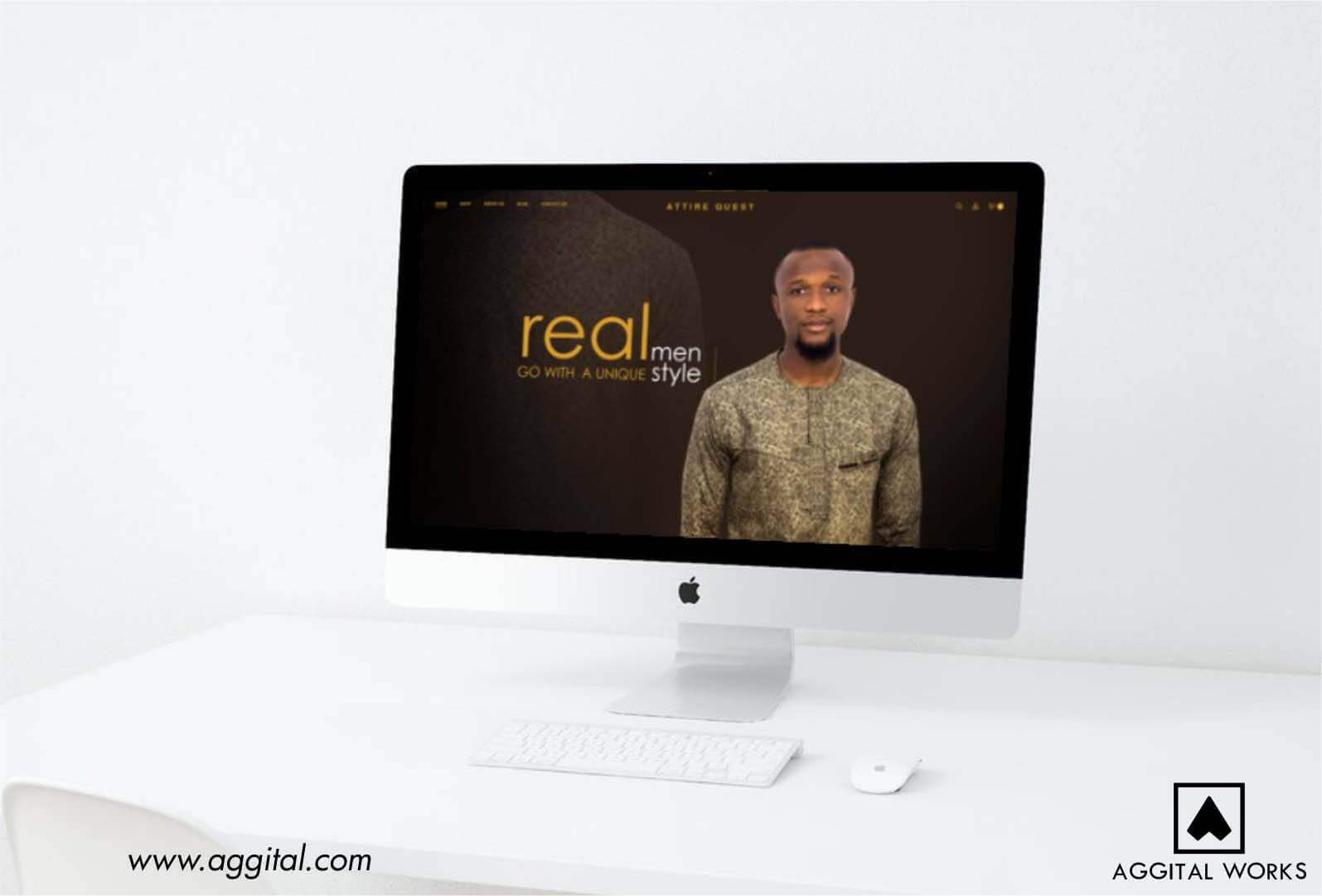 We all know what the Agbada usually looks like, all over the place and requires some extra strength to carry. Hence, we have the "simple Kaftans". It's not just the regular  Kaftan or one that was whisked off a clothing store, it's a bespoke Kaftan, designed to turn heads.
Well, we got the opportunity to design a website for one of the best Kaftan House in Lagos – Attire Quest. Since everything is now "made easy", they wanted every man to place orders for their preferred Kaftan design while sitting at the office.
Attire Quest Brand Promise 
At Attire Quest, our core priority is to provide each customer with the best masculine and most fitting designs. We understand the endless sacrifice some men put into fitness, and in turn, we are committed to equipping your closet with first-class attires.
Our wide range of design collection cannot be exhausted in a really long while, we engage in an unending design process that helps us create the hottest styles that are guaranteed to get each customer excited.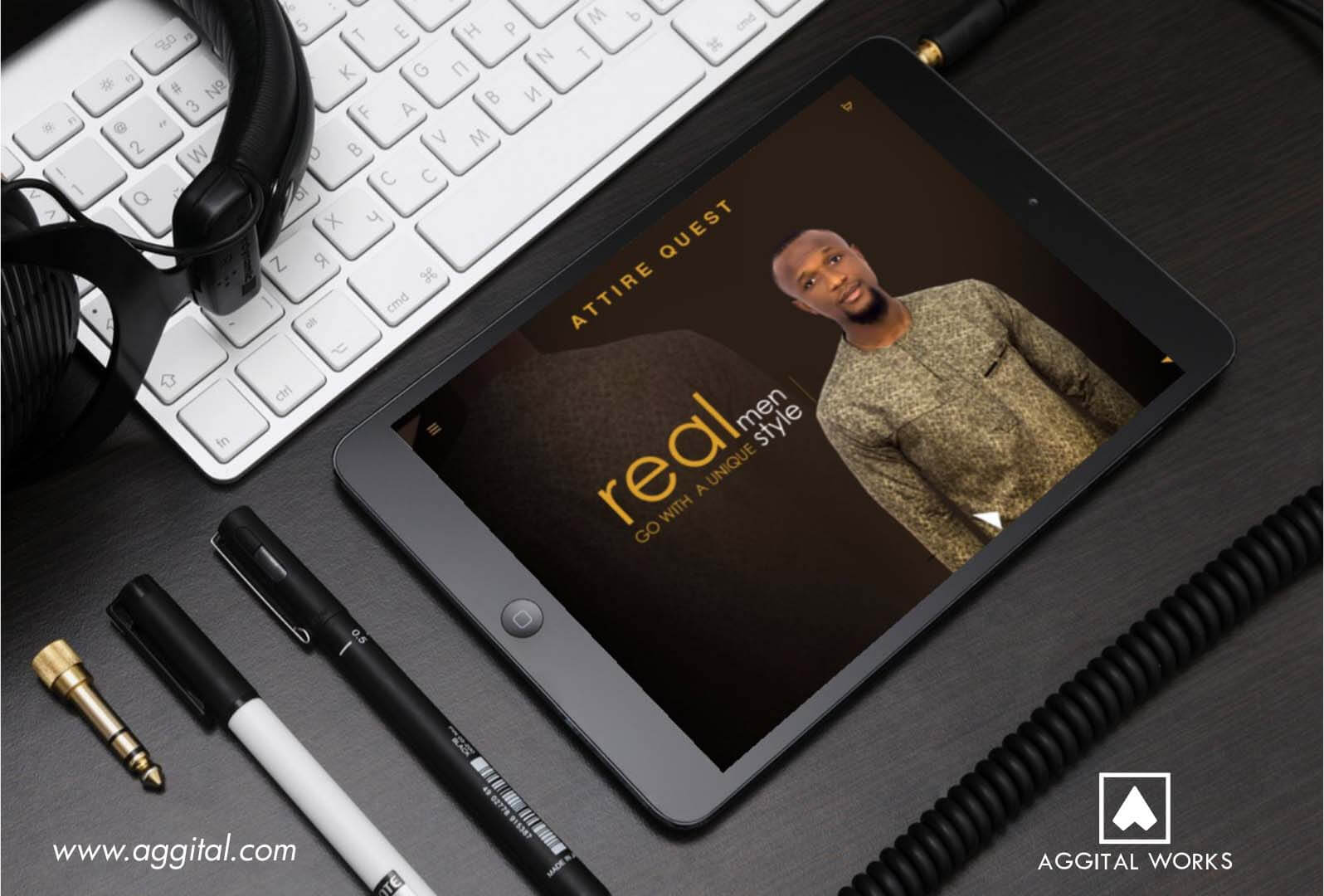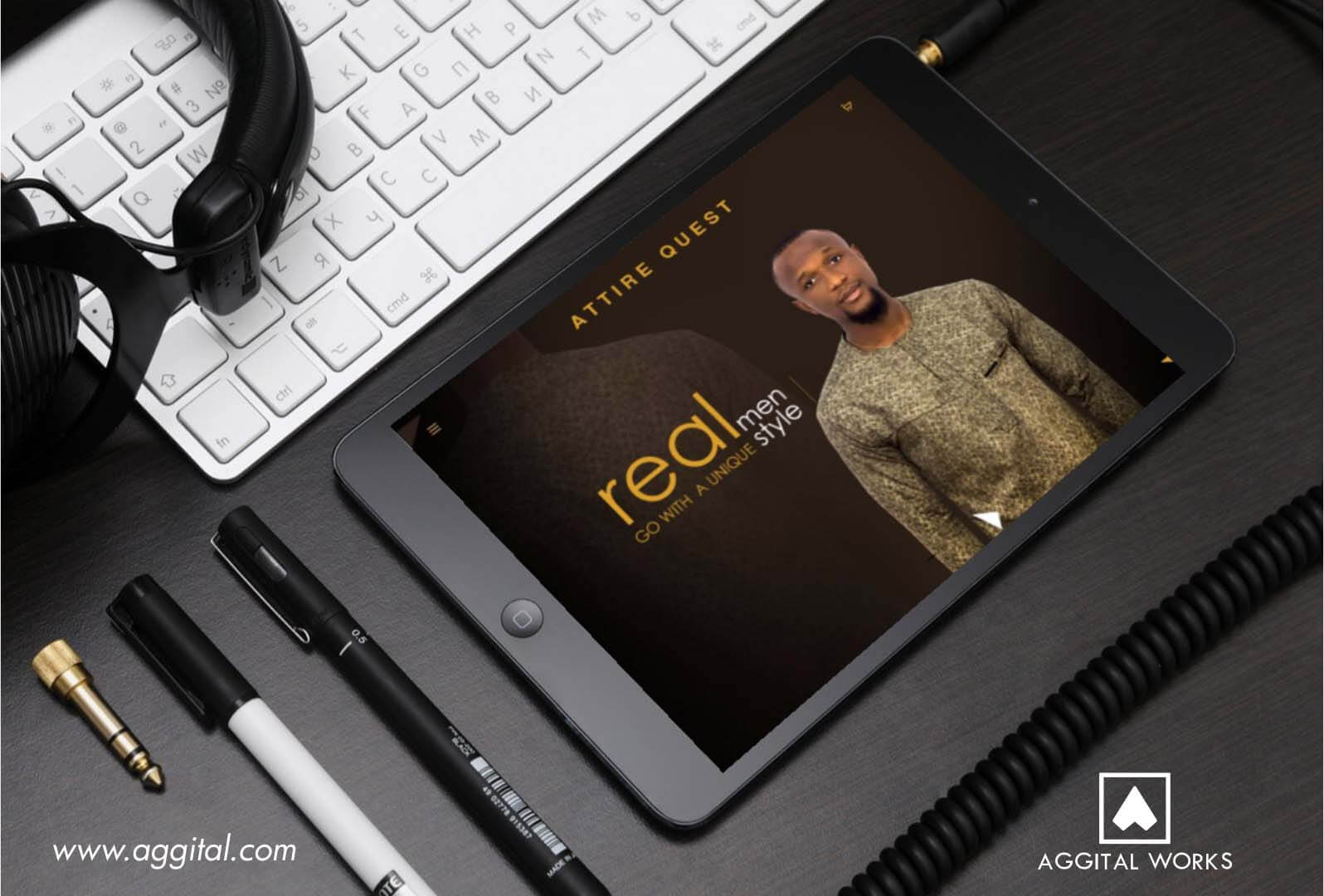 For us, it's not just about supplying the fabric and stitching, our fashion experts consider your body type as well as style preference. Some men are brawnier than others, they definitely wouldn't look good in the same kind of attire.
Also, we don't want you to worry about getting fabrics, our service covers the supply of quality fabrics as well as sewing too. Asides our cool designs, we never fall behind schedule, and whatever is purchased on our platform gets delivered within the estimated time.
What We Did
An e-commerce website is visited almost every second of the day and if a customer has the tiniest challenge using the website, that's a bye-bye. So we made sure it's easy to navigate, compatible with all devices and loads really fast.
We didn't only create a cool e-commerce website, we designed a blog too. Asides buying Kaftans, you can check the blog which carries content that's guaranteed to boost your fashion knowledge.
Our designs are not regular, they are extra. You can check what we did at attirequest.com and also contact us to get your website ready for the new year.