Baby Gold's First Movie Date – My Eid Experience.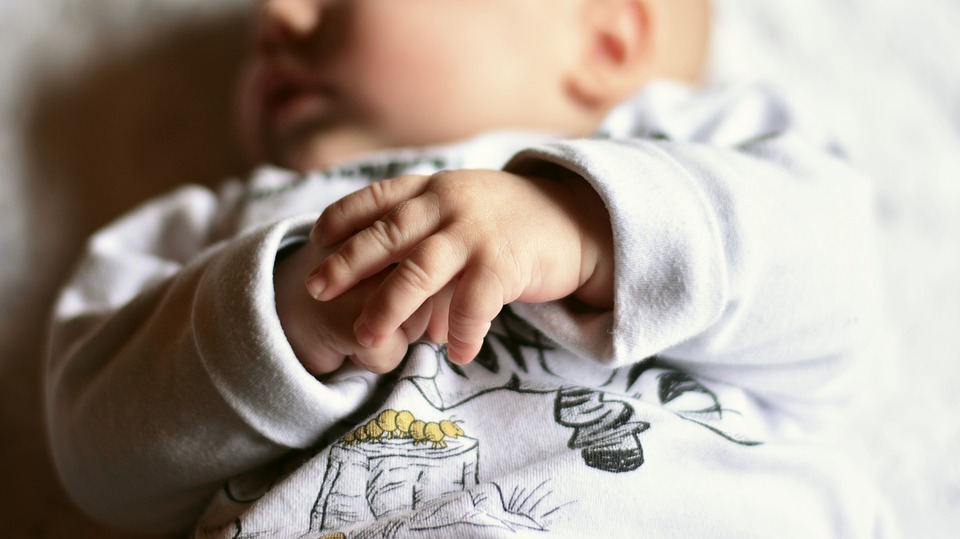 I know I'm not the first aunt in the universe, but trust me, I'm the most excited one.
All my life, I've always thought about what having a sister (younger or older) would be like; I love to keep my stuff clean, but it would be cool to have someone ransack my closet once in a while.
You're probably thinking "You have no idea what you're asking for". Truth is, I actually do.
I know I could fly off the handle when my stuff gets scattered, but I need that feeling just once at least. All I really want is to see a little girl grow and become a deluxe version of me, guess it was too much to ask.
Well, I didn't get a baby sister but guess who got married early enough? My Brother!
The best part is, he had a beautiful baby girl (as opposed to a boy) and because she's the first grandchild of the family, Popsi named Gold, our priceless jewel.
Gold became two months old on the day of Eid-el-Kabir celebration.
Even though we knew she'd sleep all through her first movie date, we still wanted her to experience earth in a different light.
Avoiding the throng at Ikeja City Mall was quite impossible, so we drove all the way to Maryland Mall instead.
As usual, we couldn't escape the traffic so we spent over an hour on the road.
Typical Lagos life!
Just before we left the house, we (myself and my sister-in law) had a crazy but hilarious Dog experience.
Here's the funny part, the dog is actually ours, her name's Kelly, and she's a Boerboel.
Kelly is one very crazy Dog, very playful though but she loves to jump all over her friends and gets them injured in the process. I didn't like this, she was aware but never hesitated to jump on me whenever she had a chance to.
It wasn't just me, my sister in-laws are also Cynophobic.
We sat at the balcony, getting some Muslim temporary tattoos drawn on or hands.
There was a little girl with us, her name was Hamzat, she couldn't breathe right because Kelly was staring at her, chained though.
"Smile for aunty, my Dog is chained and completely harmless", I said with Gold in my arms. The baby girl wasn't having it, she gave me the 'shut the hell up' look and looked away with disgust.
Everyone laughed at her reaction and it was obvious she couldn't wait to leave my house.
I knew that wouldn't be happening anytime soon, so I decided to lie to her, "Don't worry Hamzat, even if she gets off that chain, I'm here to protect you".
I lied!
Her mum stylishly looked over her shoulders and guess who was standing right behind me, patiently listening to my lies?
Kelly!
This was the point where I had to choose; it was either my butt got bitten or I hit Gold's head on the door while trying to save my butt.
Guess what I did? I saved both my ass and my precious baby Gold.
I really can't explain how that happened, but I miraculously transformed into a Super Aunt. I literally flew into the house because my legs didn't even touch ground, to show you how freaked out I was.
I was a jerk though, didn't even care about how Hamzat escaped, but I was sure her mom was on top of it.
Trust me, Hamzat could have killed me if she had the power.
Fast forward to after the movies, we knew the traffic would be overboard, so everyone was ready for a long ride home.
The SUV was kinda full (my two brothers and two sister in-laws), but the AC was top-notch.
I wasn't comfortable because it felt like I was sitting right in a deep freezer, so I had to sit in the car trunk.
It's was a Toyota Venza, so I was quite comfortable.
Although the traffic was expected, we still decided to play Fast and Furious, we took a one-way street.
It's a serious crime in Nigeria and you know what it means when a Police Man catches you in that act, they'd suck you dry.
Well, we were the scape goats. There were about six cars behind us, but we bore the brunt, the policemen let everyone else go.
Staring at the Navy identification tag, "Oga whine down, who is your father?"
I didn't even waste any time to get out of the trunk, it was time to start pleading because our release solely depended on it.
"Ogbeni shataap", my sister in-law said in a sexy and razz tone, but not loudly of course.
We were wrong already, we couldn't be disrespectful on top of it.
"Just pack your car and get down osiso", we didn't hesitate, "Oga we're sorry sir, we were in a hurry and had to quickly get home because of the ba…."
He didn't even allow us finish the sentence "Wait! Wait! Wait!" he said swiftly, "so una carry small baby for inside car con dey follow one way, una own don done!"
I felt that last part in my bone but because I've had plenty nasty experiences, I knew this would be history in a few minutes.
I was wrong.
The policeman that stopped us was sure they had hit a lottery that night, so he called his superior.
"Madame, why will you carry a little baby and ask your driver to follow one-way?" There was nothing else to say, so we just continued begging and I decided to chip in a little joke to lighten the mood, "Oga, but you let everyone else go na, why are we the scape Goats?"
I was already using my cute voice and face to speak to the Police officer, guess what? It did work!
"But shey you know we can't catch everybody, you people are leading them nw, we just need one culprit", he replied with a smile.
"Don't worry, we will let you go, but not until we speak with the owner of the car", my heart skipped a beat.
Earlier that day, we had decided to take my older brother's car out (Gold's dad), but Pupsi insisted we take his instead.
Before leaving, he said with a stern voice "Ti olopa ba mu yin lo na, e ma pe mi o" – meaning "If you get caught by the Police, don't call me".
You can now understand why my heart started to jump.
"Chai! Seyi what are we going to do, calling daddy is not an option o, na die we dey so and we'd be grounded until Gold clocks 50".
Truth is, I'd rather die than call my dad, so we decided to call my brother, Gold's dad.
"Ehn you people should call Daddy nw abi, is it my car you took out ni?" My brother was pissed at us already, but we had to beg him until he agreed to speak to the Policeman.
"But oga, your people suppose know say na big risk den take so, what if all those danfo do anyhow con jam the car, and una carry small baby, me sef get baby for house and I no fit……..", he was ranting.
After about ten minutes of begging, he finally accepted our profuse apologies and released the keys and license which they seized earlier.
"Nobody! I repeat, nobody should ever mention this to Daddy or Mummy until Gold is old enough to laugh at this story". Everyone agreed to my suggestion and it was sealed.
While we were still laughing at the incident, Gold began to cry softly, "Will you keep quiet", we chorused in Patience Jonathan's voice.
"You couldn't cry when we were in trouble so they'd release us abi".
It was as if she knew we were mad at her untimely baby protest, she immediately kept her cute mouth shut out of shock.
We had to be patient before leaving the scene, the Policeman was also kind enough to help us drive out safe. As we drove forward a bit, another car brushed ours from the other side of the road.
Without a second thought, I picked up my phone and purse, gently stepped out of the SUV and walked straight to the Policeman. Stretching both hands towards him, I asked: "Sir, thanks a lot for letting us go but, do you mind arresting me?"