BML Properties – Logo Design And Business Card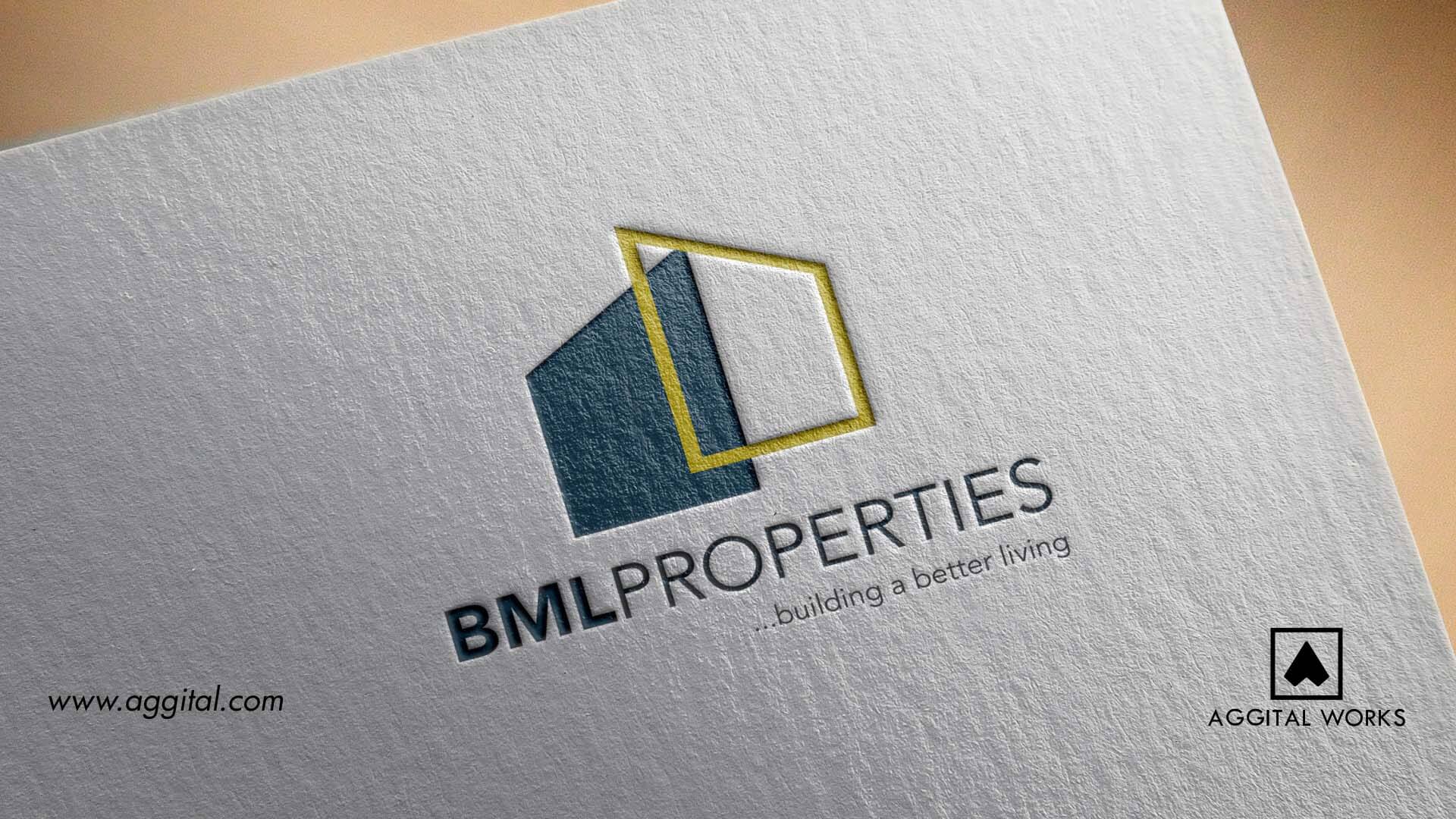 A real estate company deals with buying and selling of houses or any other piece of property. Depending on demand, the property may range from small plots of land and self-contain homes to exotic islands and luxury mansions.
In addition, a real estate company can either act as a listing agent, to help a client sell a property, or as a buyer's agent, to help the client buy a property. Real estate agents are employed worldwide as the need for buying and selling homes and property has always existed and will continue to do so.
However, real estate agents are knowledgeable about local laws as regards buying and selling of any kind of property.
The geographical area that an agent works in is usually their area of expertise. They know trends within the local property market as well as other competitive prices regarding the various properties their clients want to buy or sell.
Consequently, negotiation is a key part of a real estate agent's work, as they act as the intermediary between buyer and seller and will often negotiate on their client's behalf. Real estate agents usually charge a percentage of the final sale price as their fee.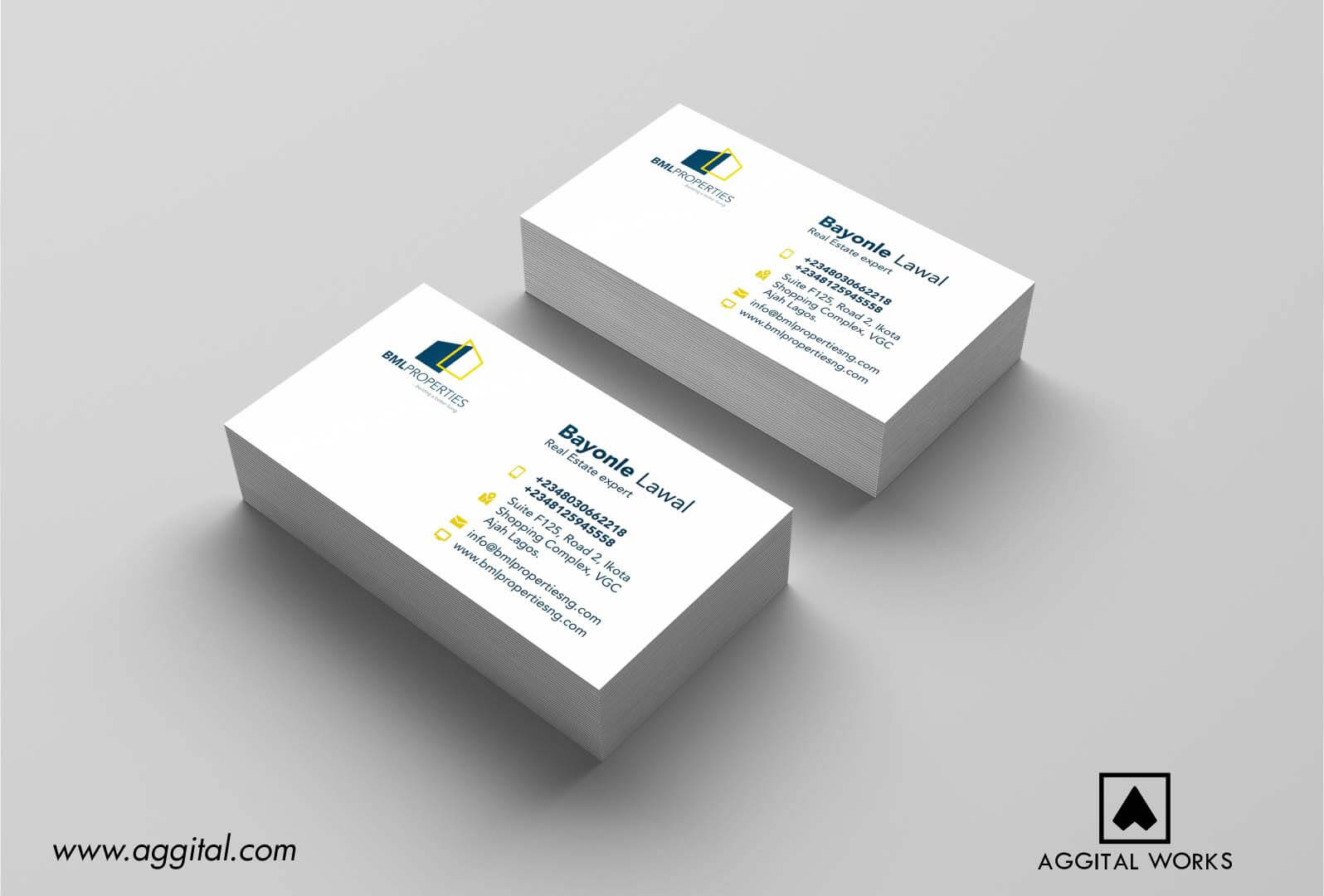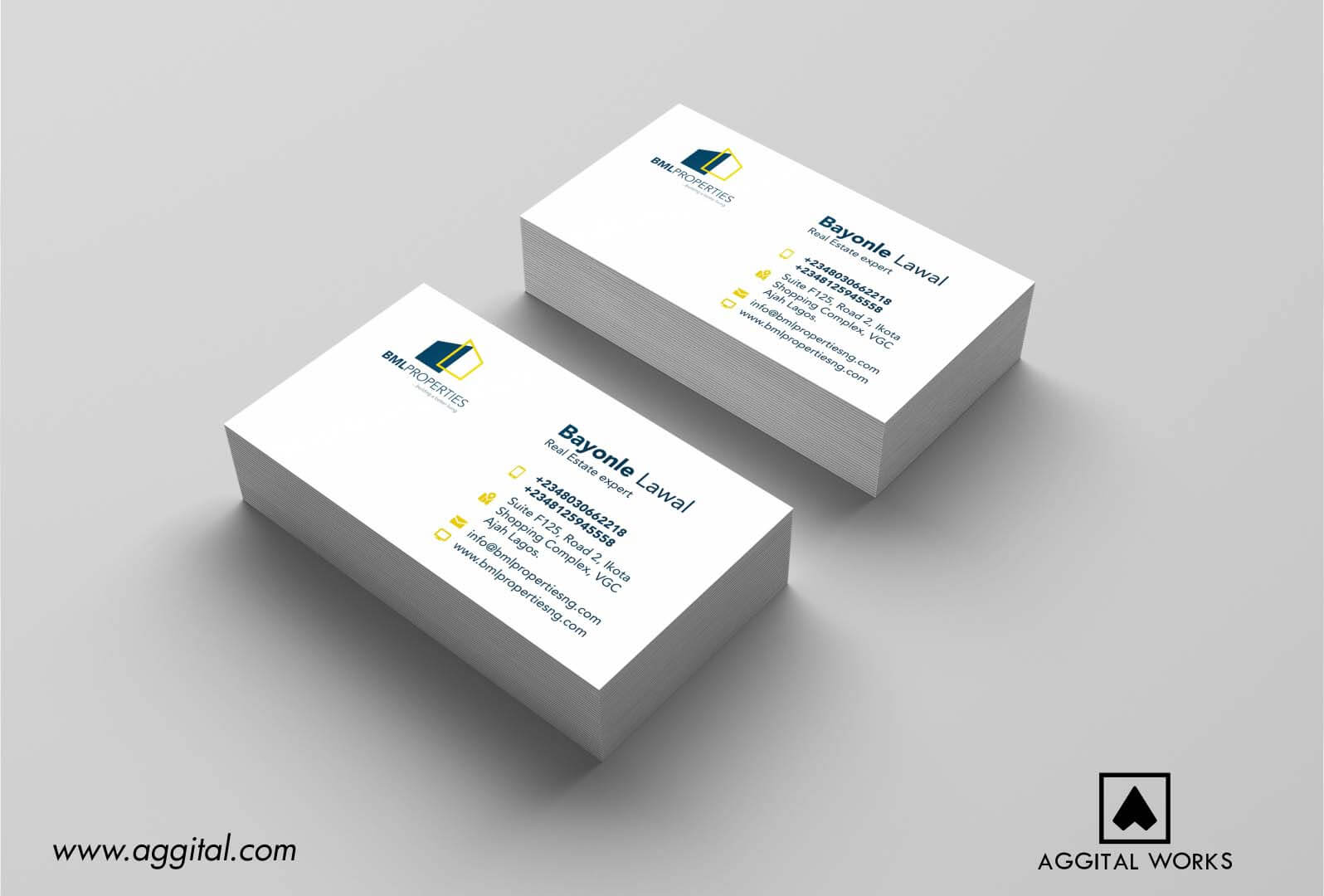 If you didn't know what real estate companies engage in, now you do. They are very much different from the regular "omo onile" we're familiar with in Nigeria.
Recently, we heard about the fraudulent sale of the Lagos Lagoon for a whopping sum of ₦787 million, that news was epic and still is. That was done by some realtors who are really good swindlers.
Most of us have had experiences with agents who practically use their last breath to convince us to buy or rent houses that are totally out of shape.
A lot of them will make sure you don't visit the house during the rainy season because they know it's a "leaking property". Well, that's what you get to face for being Nigerian.
BML Properties & Investment Limited is a real estate development company. They also engage in consultancy as well as management of landed properties and they attach great value to creating a better living for each client.
Our designer created about four different logos and we had to pick one that represents the business better. Of course, our client had the opportunity to pick the best too.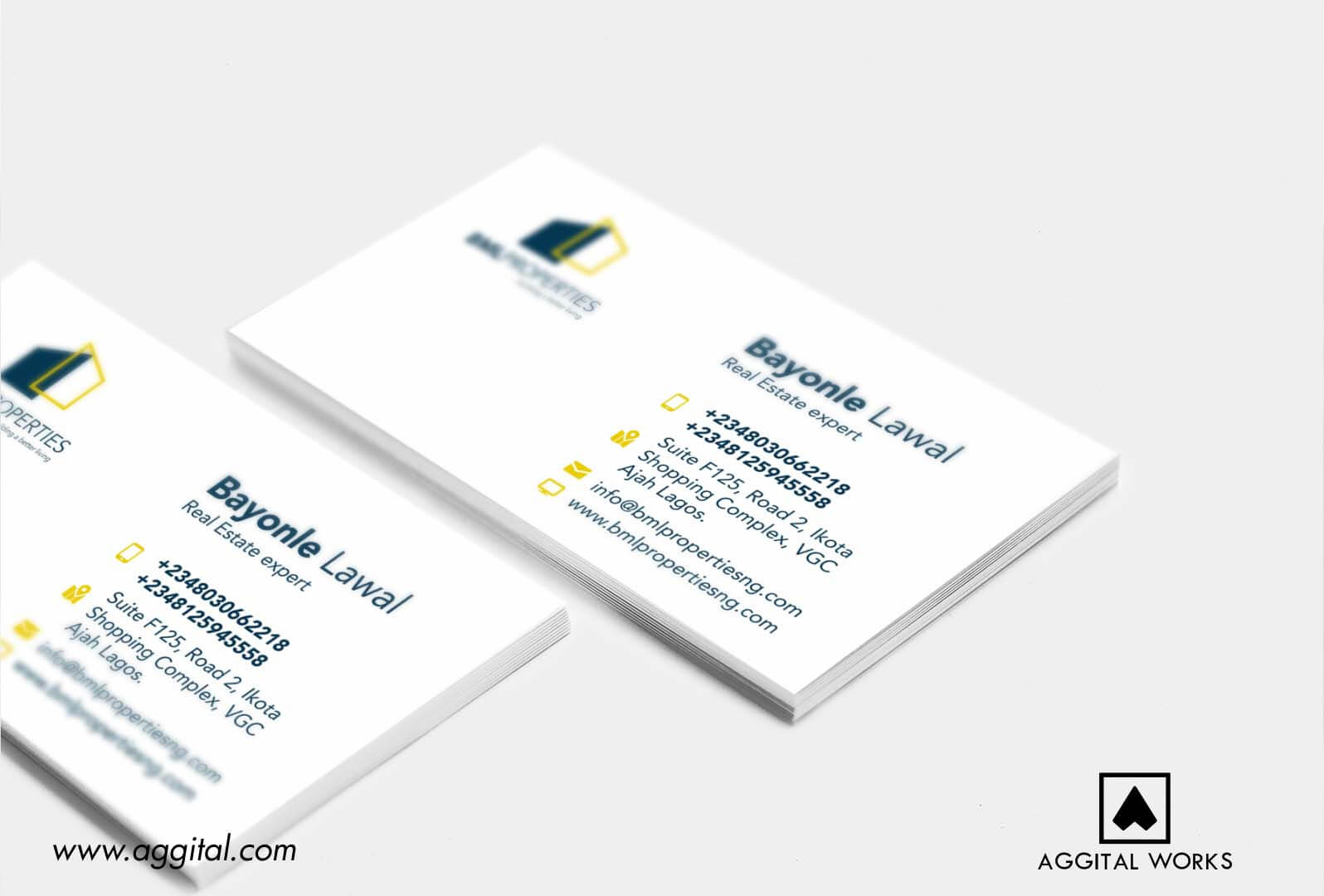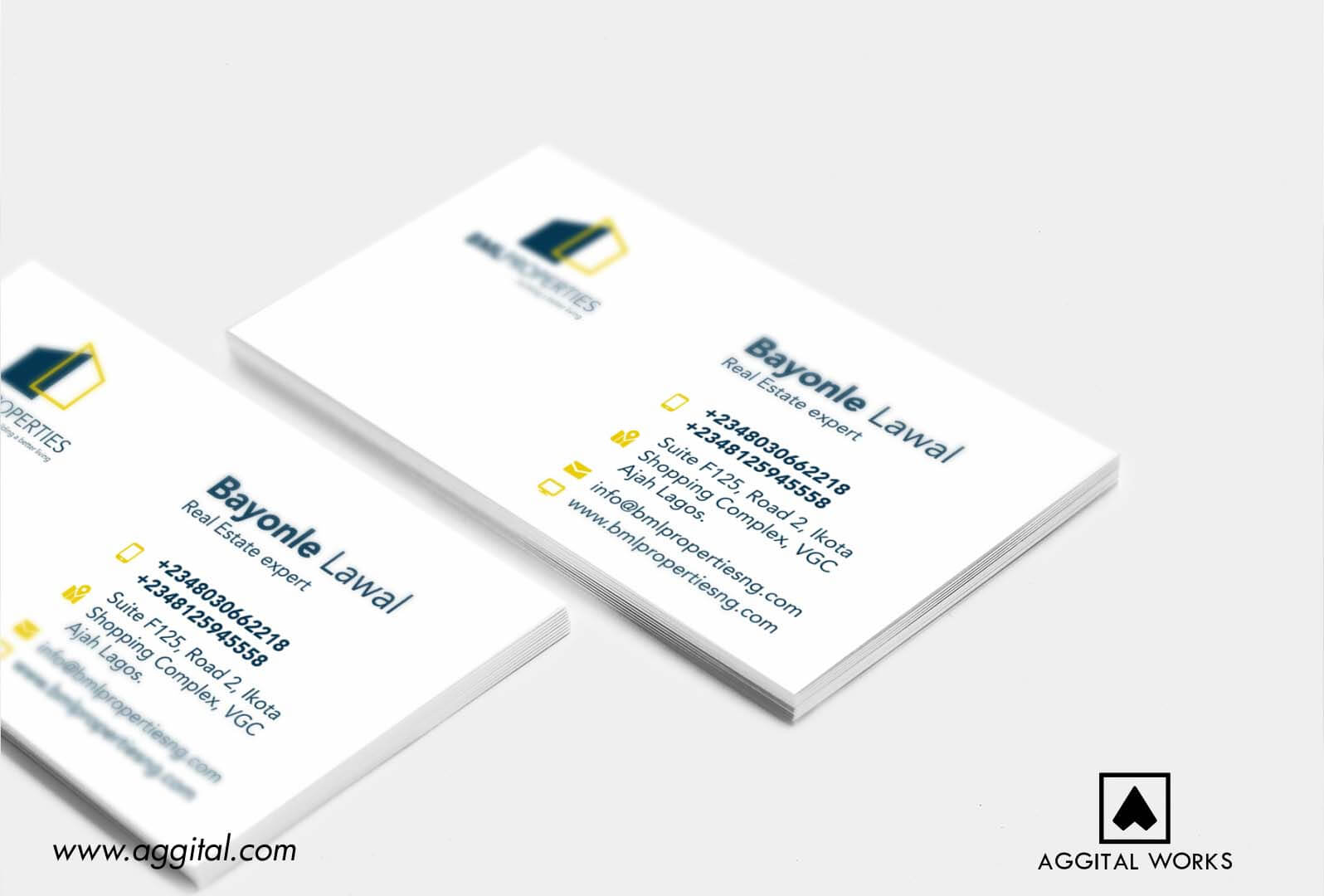 Asides the logo, we also designed a business card for BML Properties which carries the logo and some other important information. It looks really simple, with three colours: White, Black, and Yellow.
A logo design speaks a lot about the company and we made sure the BML Properties logo design extensively conveys the culture of the business. Also, it portrays the company's class and also promotes its perception in the minds of clients.
If there's one thing you should know by now is that we are great with colours, design, and every other thing that makes your brand perfect. We help build respectable brands that place your business in the spotlight. We are programmed to offer you a perfect first and lasting impression.
What do you have in mind for your business or brand? A quick decision would go a long way this festive season.
Considering the massive sales that would be going on, complete branding wouldn't be a bad decision at the moment. Whenever you're ready, we are ready too. Your dream brand is just a click away.