The Russian – Ukrainian Feud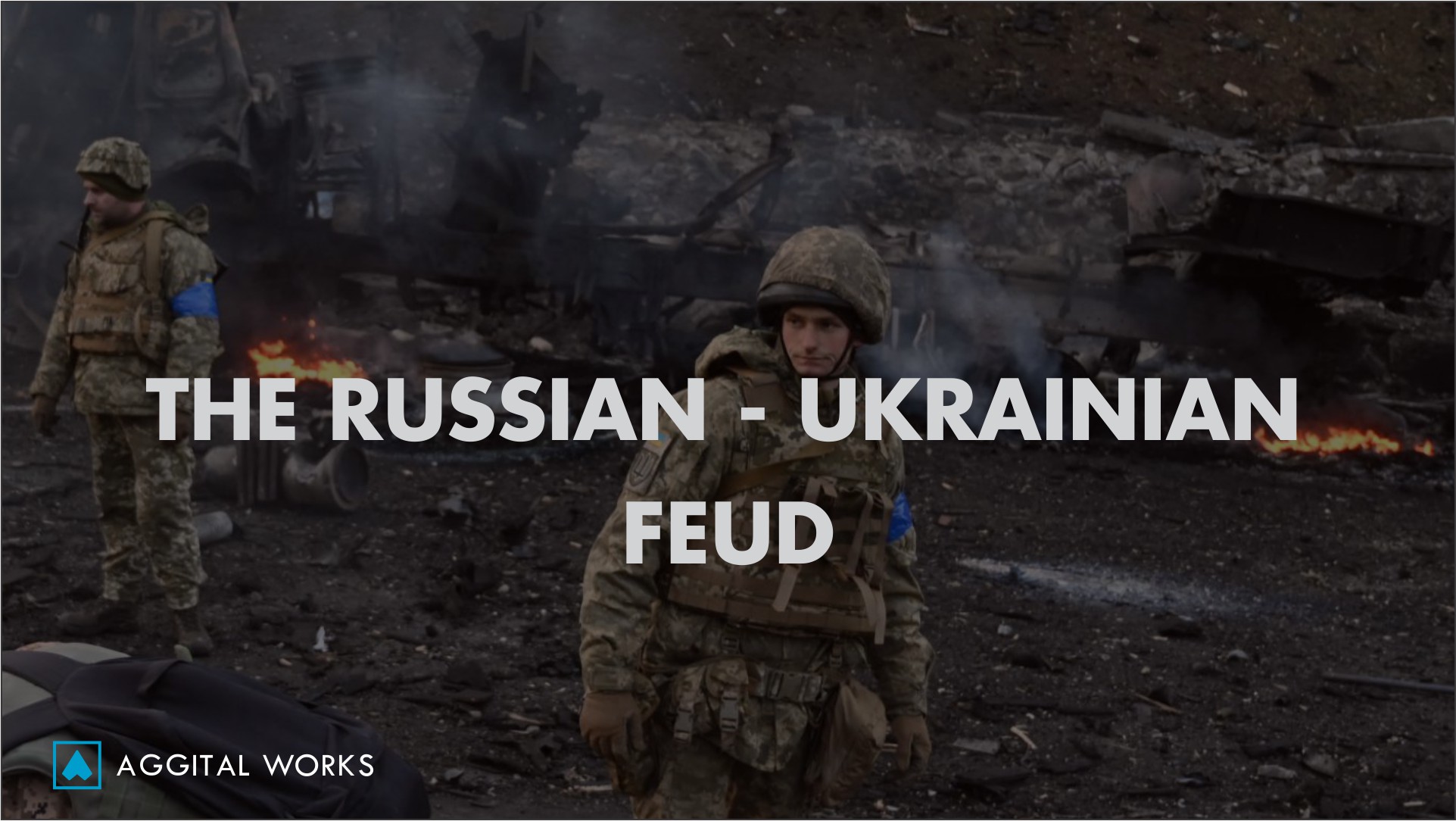 Hello y'all… I pray all is well. Today's article is about the current trendy Russian/Ukrainian war. It's been a popular saying around the globe in recent times that the ongoing feud between Russia and Ukraine is a rift in the lute. People say it's probably going to lead to World war III. Hopefully, it doesn't!
In this article, I hope to cover salient areas, not the whole ball of wax, but necessary, important areas. Enjoy!
The Russian – Ukrainian Feud
The Russian/Ukrainian war is one that is currently ongoing, chiefly involving Russia, Pro-Russian forces, and Belarus on one spectrum and Ukraine on the other spectrum. The discord started in February 2014 following the Revolution of Dignity, and focused on the status of Crimea and parts of the Donbas, internationally recognised as part of Ukraine. The clash includes the Russian annexation of Crimea (2014), the War in Donbas (2014–present), naval incidents, cyberwarfare, and political tensions.
While trying to hide its involvement, Russia gave military backing to separatists in the Donbas from 2014 onwards. Having built up a large military presence on the border from late 2021, Russia launched a full-scale invasion of Ukraine on 24 February 2022, which is ongoing.
Furthermore, following the Ukrainian Euromaidan protests and subsequent removal of Pro-Russian Ukrainian President Viktor Yanukovych on 22 February 2014, Pro-Russian upheaval broke out in parts of Ukraine. As a result, Russian soldiers without insignia took control of strategic positions and infrastructure in the Ukrainian territory of Crimea. Unmarked Russian troops seized the Crimean Parliament and Russia organized a widely-criticised referendum, whose outcome was for Crimea to join Russia. It then arrogated Crimea.
In April 2014, demonstrations by Pro-Russian groups in the Donbas region of Ukraine escalated into a war between the Ukrainian military and Russian-backed separatists of the self-declared Donetsk and Luhansk republics. In August, unmarked Russian military vehicles crossed the border into the Donetsk republic. An undeclared war began between Ukrainian forces and separatists intermingled with Russian troops, although Russia denied the presence of its troops in the Donbas. The war settled into gridlock, with several failed attempts at a ceasefire. In 2015, a package of agreements called Minsk II was signed by Russia and Ukraine, but a number of disputes prevented them from being fully implemented. Also, by 2019, 7% of Ukraine's territory was classified by the Ukrainian government as temporarily occupied territories, while the Russian government had indirectly acknowledged the presence of its troops in Ukraine.
In 2021 and early 2022, there was a major Russian military build-up around Ukraine's borders. NATO accused Russia of planning an invasion, which it denied. Russian president Putin criticized the enlargement of NATO as a threat to his country and demanded Ukraine be barred from ever joining the military alliance. He also expressed irredentist views, questioning Ukraine's right to exist and claiming Ukraine was wrongfully created by Soviet Russia. On 21 February 2022, Russia officially recognised the two self-proclaimed separatist states in the Donbas, and sent troops to the territories. Three days later, Russia launched a full-scale invasion of Ukraine.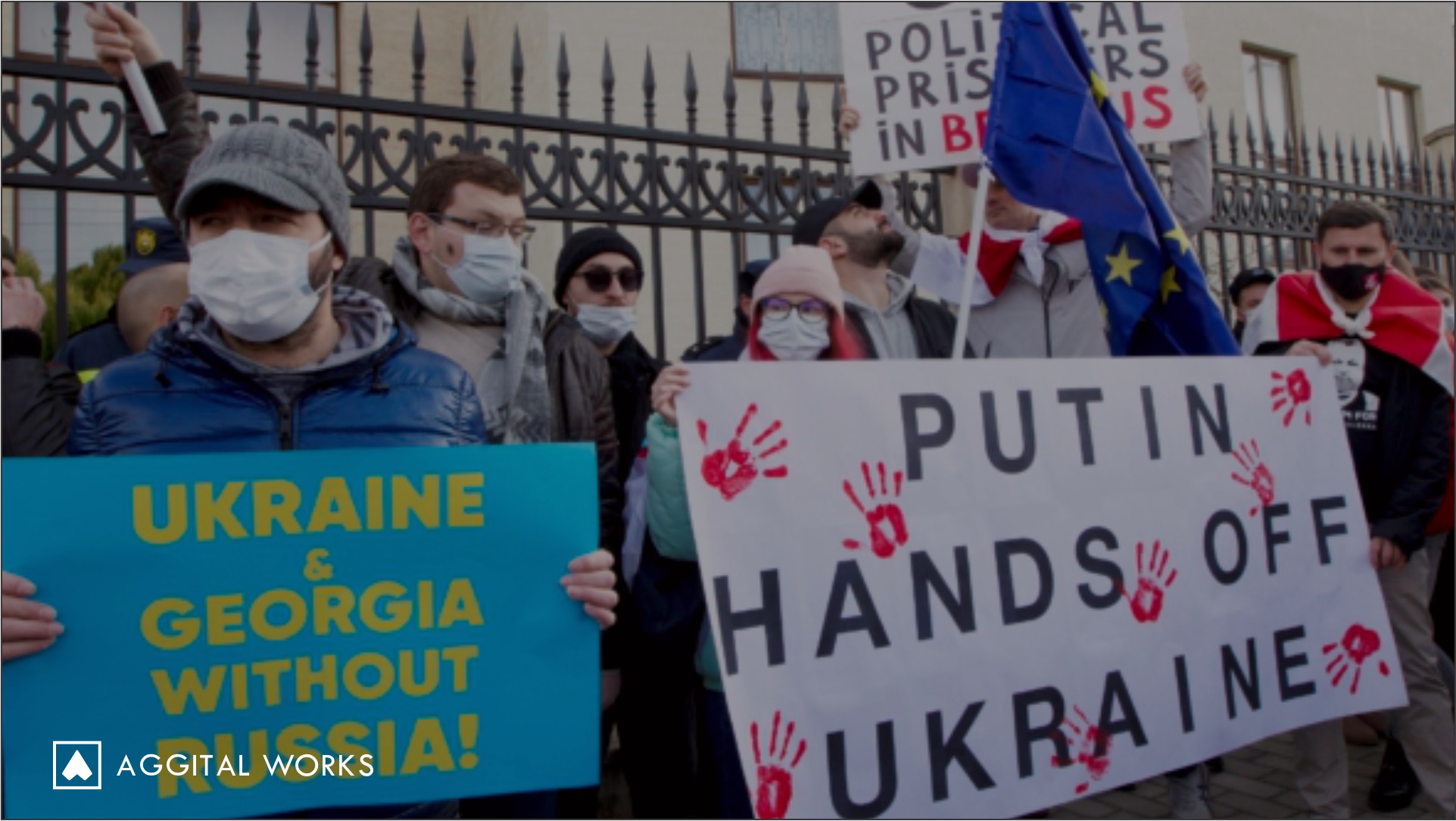 Many of the international community and organizations such as Amnesty International have condemned Russia for its actions in post-revolutionary Ukraine, accusing it of breaking international law and violating Ukrainian sovereignty. Many countries implemented economic sanctions against Russia, Russian individuals or companies, particularly, after the invasion in 2022.
A Few Facts About The Ongoing War
The Ukraine/Russia conflict began in 2013 when the former president of Ukraine, Viktor Yanukovych declined a resolution that would allow for Ukraine to engage in more economic activity with the European Union. After Yanukovych declined the deal, protests began in the capital city, Kiev. When police intervened, the number of protesters increased to contest the brutal treatment from the officers. Yanukovych fled the country in 2014 amid the turmoil, leaving Russia to occupy Ukraine soon after.
Since 2014, fighting between the two countries has damaged more than 700 schools as well as 130 medical centres. Breaches in ceasefires have endangered more than 200,000 children who are often put in harm's way and lack access to safe learning spaces.
In 2017, UNICEF, along with nongovernmental organizations and utility companies, worked to provide more than 962,000 people clean drinking water in both government-controlled and non-government-controlled areas. They also provided vouchers for cash and hygiene education to 160,000 people living closest to the front lines, 30,000 of them children.
The Ukraine-Russia conflict has killed more than 10,000 and wounded at least 23,000.
The front line of the war stretches 280 miles across Ukraine, blocking much of the country's access to trade and supplies from neighboring countries and the U.N.
For 2018, Ukraine requires $23.6 million in aid in order to properly improve the country's predicament. The top three main areas of need are:
UNICEF offered psychosocial support to 82,000 children and caregivers within 15 km of the front line through community support centers. The organization also provided 700,000 children and their families with mine-risk education. Futhermore, the rehabilitation of 87 schools and kindergartens within 5 km of the front lines, provided by UNICEF aid, allowed 138,000 children to return to school, with teachers and aides receiving emergency training.
USAID supported elections in 600 communities throughout Ukraine, with many of these townships experiencing their first true election process.
In order to provide proper healthcare, education and shelter for its citizens, Ukraine requires consistent aid from the United States. Americans can alleviate the effects of the violence in Ukraine by contacting their congresspeople and representatives and asking that they support the International Affairs Budget. Ongoing support from the U.S. will help to improve the conditions of those in the middle of the Ukraine-Russia conflict.
Currently, the Ukrainian military is fighting rebels in eastern Ukraine who are being supported by Russia and who wish to annex and become part of Russia.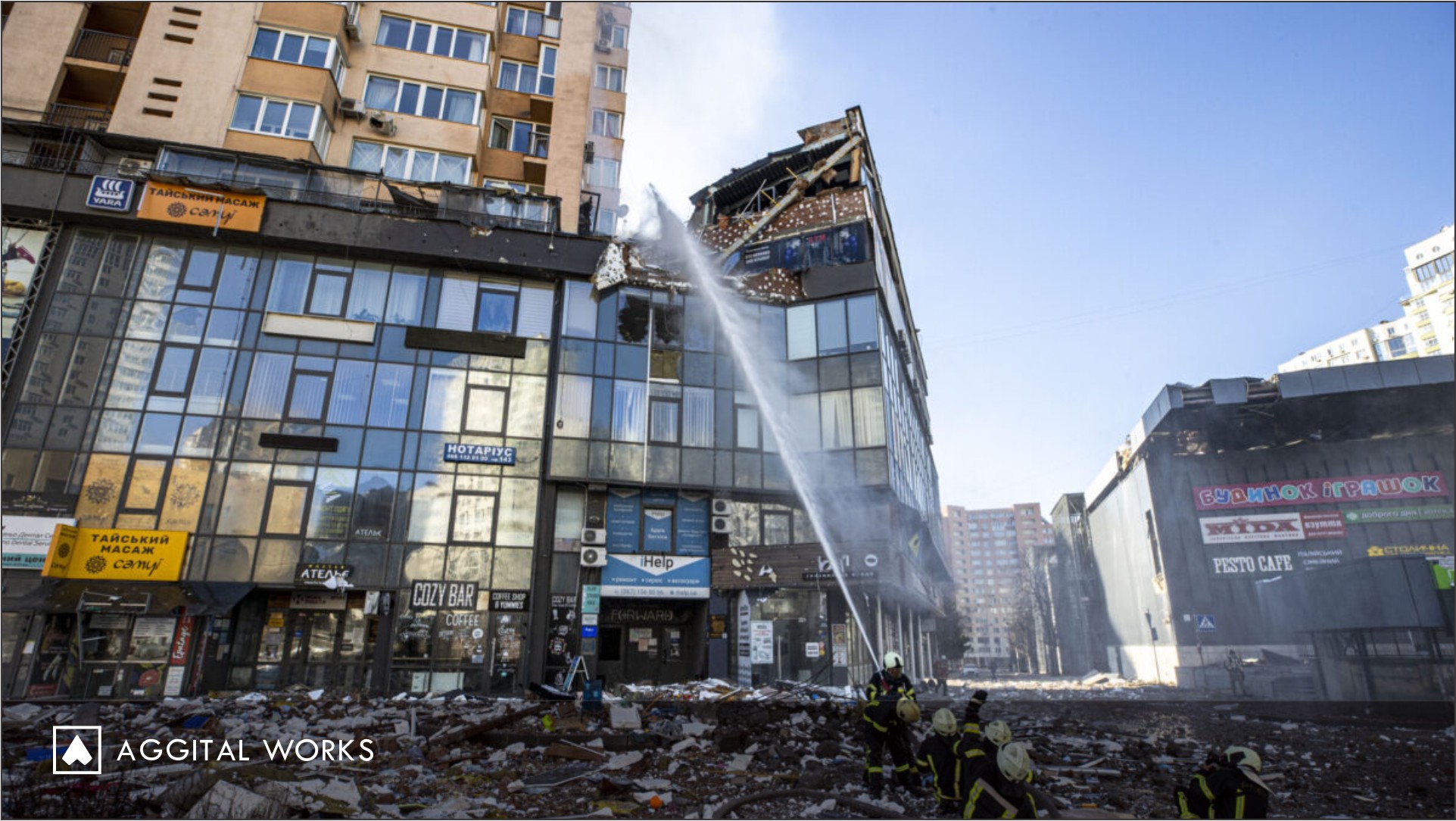 Nigerians at Ukraine
The President of Nigeria, Major General Muhammadu Buhari (retd), has said he'll continue to defend the interest of Nigerians during his regime, wherever they may be. As a result, Nigeria already commenced the evacuation of citizens that are stranded as a result of the aftermath regarding the Russian – Ukrainian feud. This Buhari stated in Nairobi, Kenya at a Townhall Meeting with a group of Nigerians resident in the country.
Apparently, President Muhammadu Buhari is quite keen on the evacuation of Nigerians from Ukraine to Nigeria. He stated, "We have demonstrated this over time, as we have had cause to evacuate our citizens in harm's way abroad. We did it in Libya, South Africa and we have just commenced doing the same in Ukraine, where thousands of our citizens, especially students, are trapped by the ongoing war between Russia and Ukraine."
The President who was represented by the Minister of Foreign Affairs, Geoffrey Onyeama, commended the diasporans in Kenya for the unity that exists among them, and peace with their host communities, urging them to respect the laws and be good ambassadors of Nigeria.
He also has approved the sum of $8.5million to facilitate the instantaneous evacuation of a minimum of five thousand Nigerians trying to flee from Ukraine to a safe place. Places like; Slovakia, Romania, Poland, and so on.
In conclusion, it's quite a horrific sight, looking at photos of the casualties from the war. I'm hopeful the whole war between both countries is not some intro to world war III. I really pray it's not a rift in the lute!
Wheew! It's a whole lot! Anyway, what are your thoughts? do let us know in the comment section underneath. We always love to read your comments.
If you are looking to get a top-notch website design company, do click on here!
For more reads, click on here!