What Makes Nigerian Party Rice So Important?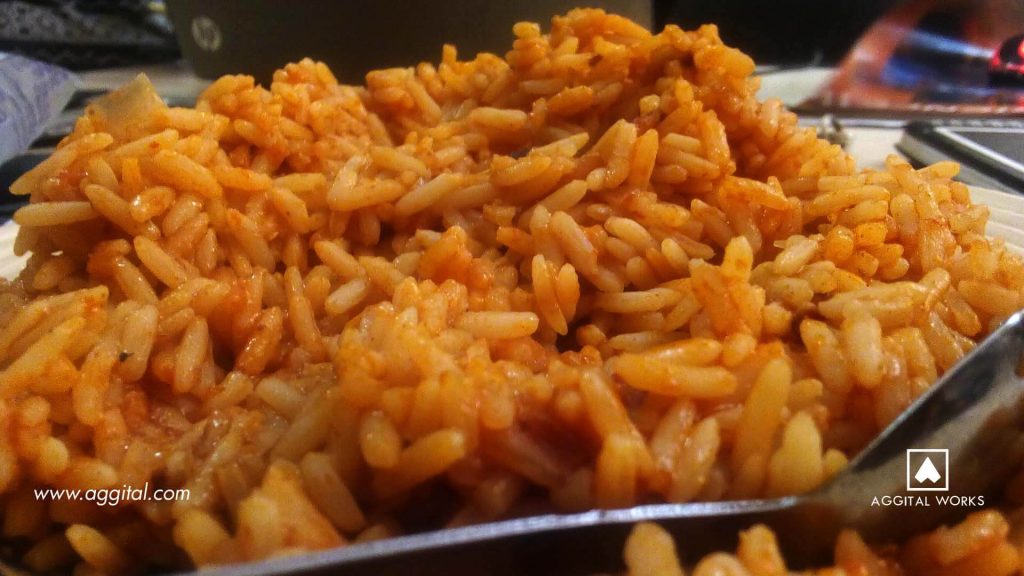 Parties are a vital part of our social lives. It is even more of a weekly ritual in this part of the world as it is almost impossible for a weekend to slip by without a Mide & Kingsley 2017 or #DAMOBI2017.
We have even coined a general and official name for parties, you don't need to be Yoruba to understand what OWAMBE means.
Just as every organization has different arms working together to make it a success, several things are involved in making an Owambe a success. Things like the venue, the host, music, seat arrangement, venue decoration and the King of them all, Item 7 (did I hear you say Ehen ehen! Since morning!) I'm sorry it came late, you just have to pardon me.
Item 7, also known as Menu Menu is a key part of any party, it is the hospitality arm of a party. This particular arm decides the social success or failure of any party, it is the special department of throat and stomach affairs.
Interestingly, of all the dishes served at an Owambe, one is foremost. The chief of all dishes, the champion of both local and international cuisines, the settler of tongue and teeth dispute, the inducer of man's taste buds. Ladies and gentlemen! I present to you, World Famous Jollof rice! (Drum rolls! Stage light flares!!)
Hmmmmmm…. Mama Mia! I bet that's the feeling you always have when you experience the sense-awakening aroma, jaw pleasing texture, and exciting taste of party Jollof rice.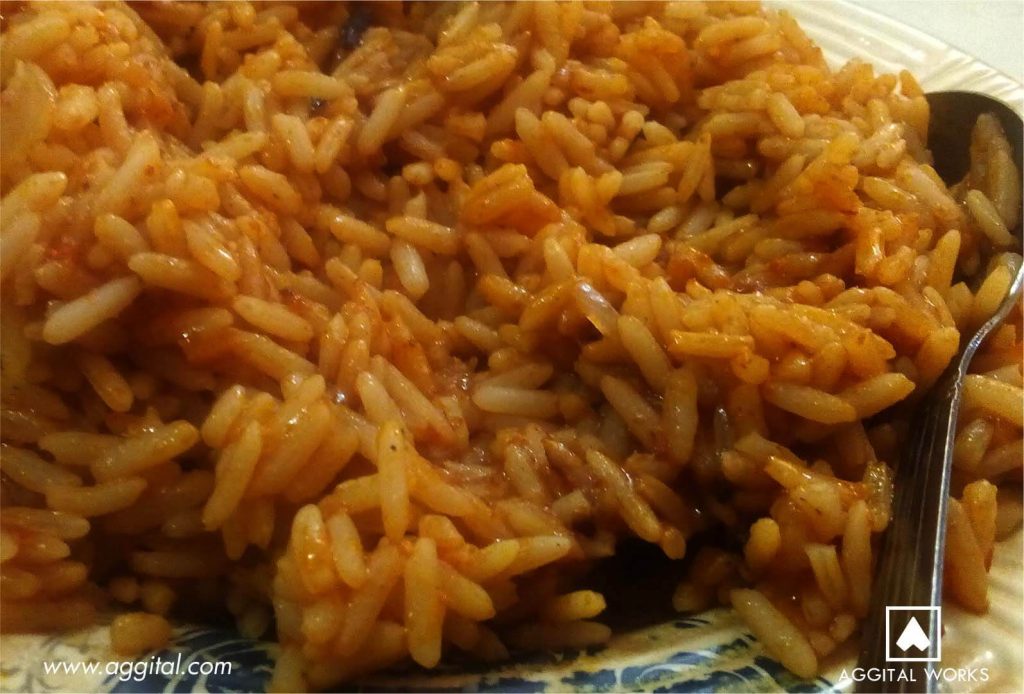 I called it an experience because it transcends the everyday food on plate, fork and knife. I often hear some of my female friends say "omo, where party dey happen this weekend? Party rice dey hungry me o", that's to show emphasis on the kind of party rice. Its preparation differs according to the caterer's expertise but one thing is inevitable; the uniqueness in taste and look of party Jollof rice.
What makes the party rice different and unique from its everyday kinsmen?
This is one question you and I will agree should appear first on the next National Food and Nutrition Examination. We can also agree that this question seconds Jesus' "when I return, will I find faith on earth?"
Is it the sauce and spice? The party setting? The firewood fire? Or perhaps, the Big Metal Pot (Koko Irin)? Is there a secret ingredient? I personally can't explain too. Maybe you can, I just find it overly delicious!
So many waters have washed off the shore of this great delicacy yet it stood undefeated and unabashed. Many have tried but all endeavour to usurp it has proved futile.
You and I can tell of the just concluded world renowned combat between the Nigerian Jollof and its close relative; Ghana Jollof in which Nigerian Jollof came out victoriously unharmed, although the Ghanaians still refuse to accept. That's their problem anyway, what's my own?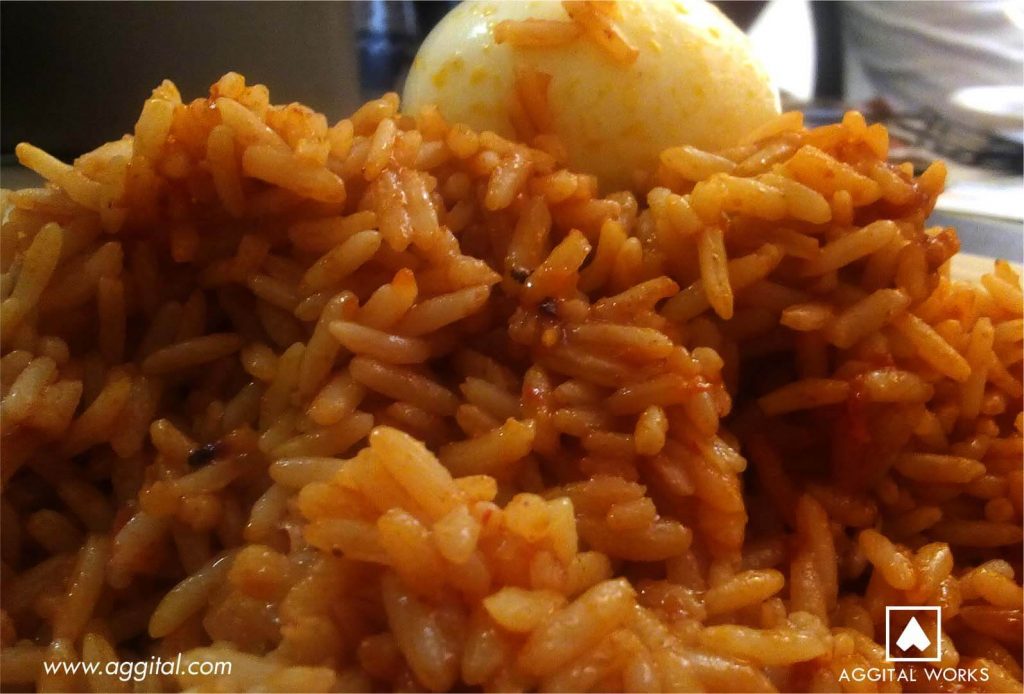 Jollof rice is researched to have some wonderful health benefits. The major benefit is having the capacity to reduce the risk of cancer and heart disease.  Other benefits include the ability to kill prostate cancer cells, fight inflammation, help lose weight and burn fat, protect the heart, and lower high blood pressure to mention a few.
However, aside from all these researched benefits, my personal observation shows that Jollof rice has a divine way of easing stress and bringing happiness, it gives a feeling of fullness yet you'll want more.
Although it is best enjoyed when served hot, Party rice has the special grace of tasting exceptionally good even when it's warm. Party Jollof rice has been saving the day and uniting family and friends since time immemorial.
Yes! You're right, all that for one food. I can even afford to write more, Party rice deserves more (and you know that too).
Oh No! You don't know how to prepare it you say? Never worry, I'll be glad to help you with a pdf version of my favourite cookbook. Actually, I've got 57 of them and if you have enough storage space, just send me an email (onaopemipo@aggital.com) and you'll get them ASAP! LOL.
Finally, here's a personal food for thought as you prepare for the weekend (I can smell Jollof rice already!)….. A party without Jollof rice is just a meeting.
Share your thoughts with us in the comments. Have a wonderful weekend!!!