WorkBus Website Design and Development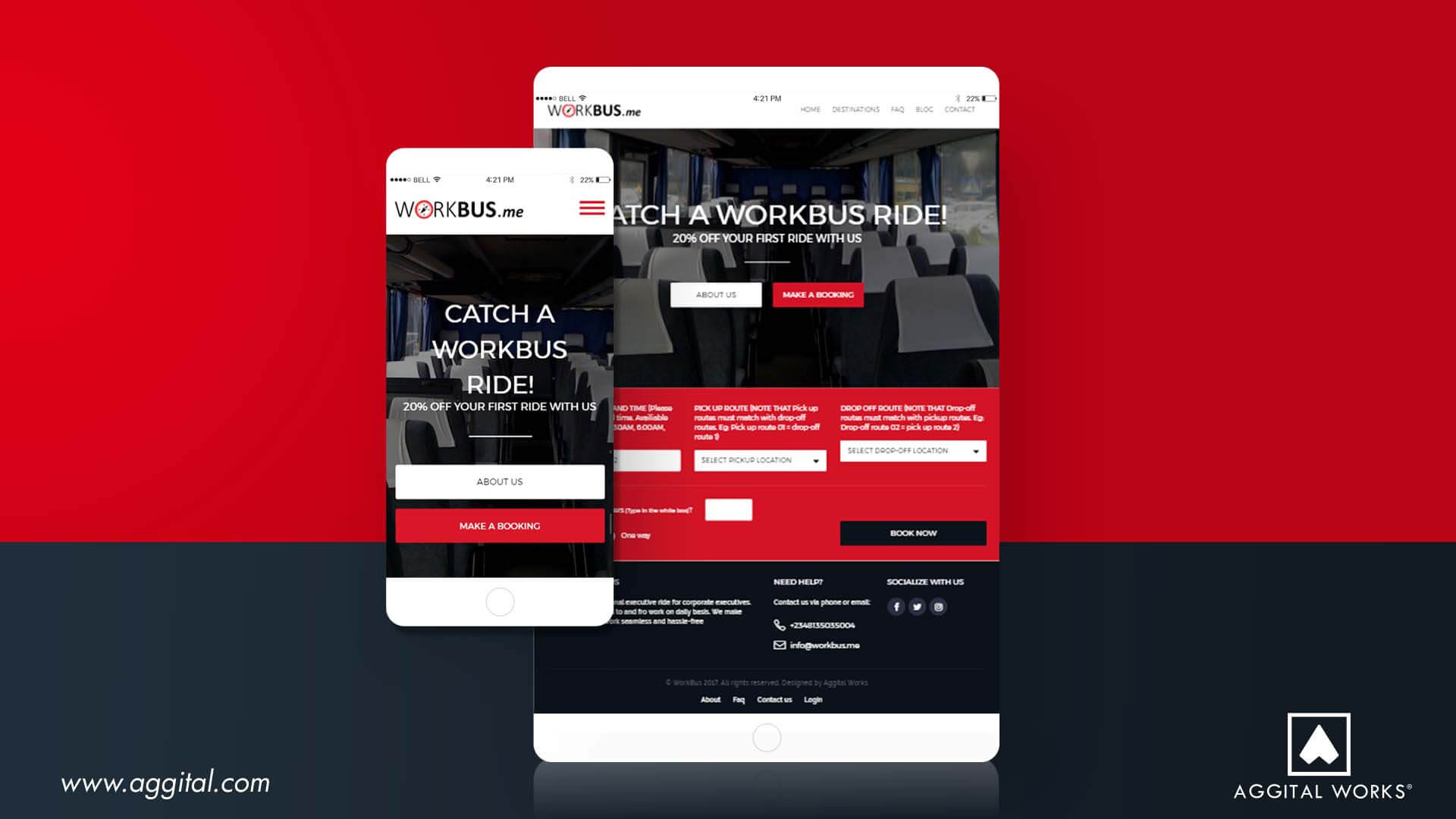 The worst thing that could happen to a pretty lady on a cool Monday morning is getting her makeup smeared on her way to work, because of some uncultured tout who refused to give her change. Also, if you entered a bus with a filthy group of people who are about to go dig up a soakaway, you may end up getting some thick stains on your clothes. How about a fine well-suited dude, he probably has to sit with some school children playing around with a bottle of coke on his way to work.
There's only a 50% chance that he won't get stained and once he does, he just wouldn't feel as good as he felt when he left home. It's actually worse for ladies, it basically feels like a kidney has been removed especially if she's rocking a white dress. In addition, there's nothing as bad as getting your suit wrinkled even before you get to work. You have to leave home looking sharp, arrive at work sharp and still, look awesome on your way home. How else would you get the chicks?
What is comfort? Comfort is 1oo% relief from stress, it's eating what you like any time you want and getting rest whenever you wish. Comfort is getting to your workplace refreshed, cruising in a conducive AC Tight WorkBus every day to and from work. All you have to do is sit back, relax and enjoy the ride. Nobody likes to see a guy with an Italian suit and shoes jumping a yellow bus (Danfo), it's kinda cliche. So, you don't need to worry about cramping your style, you could even check your make-up a million times, just to make sure you're on track. That's what WorkBus provides for you.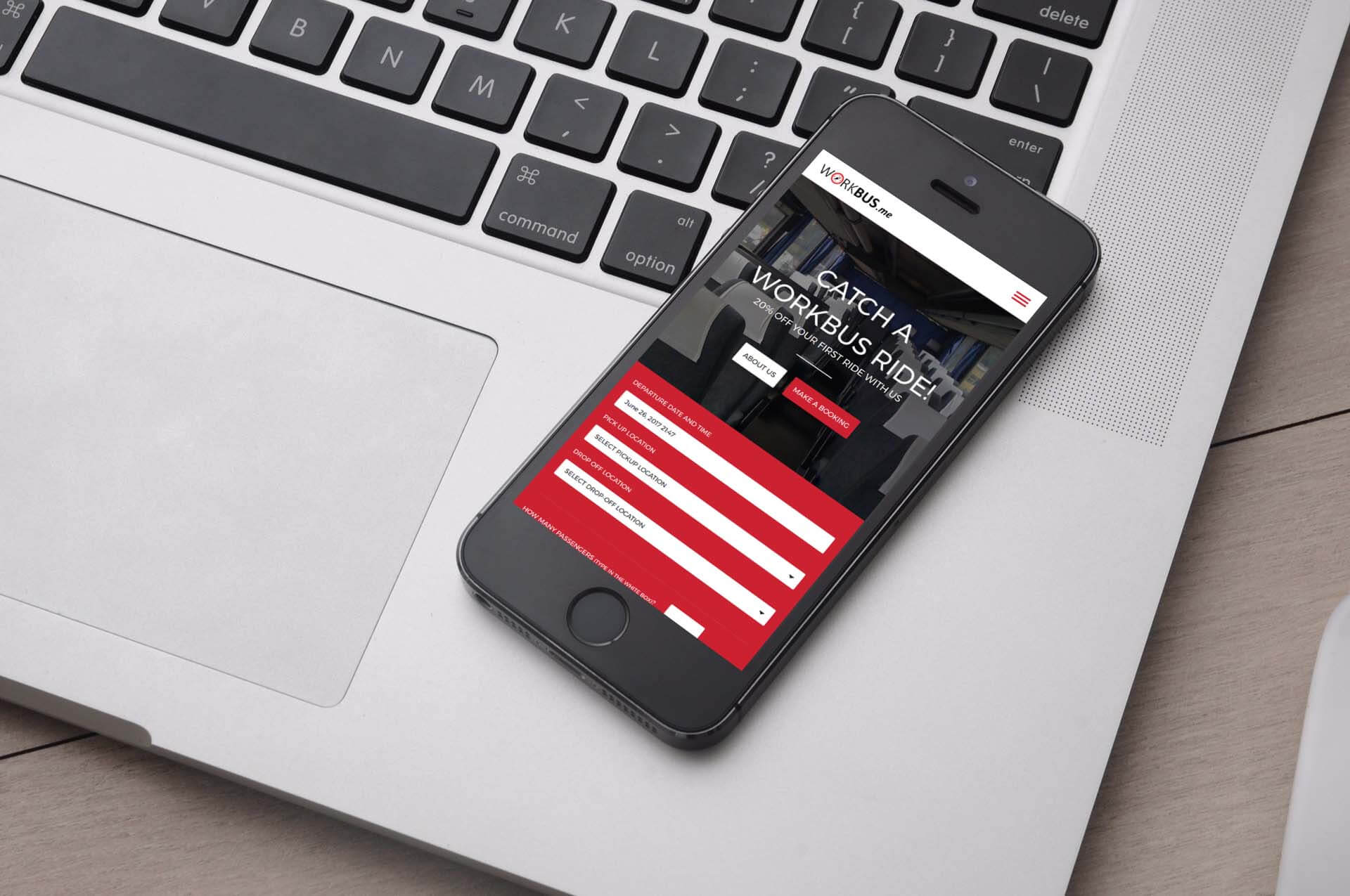 WorkBus is your personal executive ride for corporate executives, a top class ride to and from work on daily basis. WorkBus make transportation to work seamless and hassle-free and help you snuggle down and forget the cares that stress you. The bus picks you up from a bus-stop that suits you best, take you to your workplace and also bring you back safely. The amazing part is, you can ride with WorkBus for as low as ₦200 and also have access to free wi-fi as long as you're on the bus.
Furthermore, we designed the WorkBus website majorly for bookings. Customers can fix in departure date and time, pick up route as well as drop off route. There is also a slot to include a number of passengers that will be boarding the bus. We are aware that User Experience is very vital as far as any website is concerned. So, Aggital made the website professional and simple enough in order for customers to have easy access. Also, it was programmed to be extremely fast in order not to bore users.