8 Lucrative Businesses Ignored By Nigerian Youths That Can Reduce Unemployment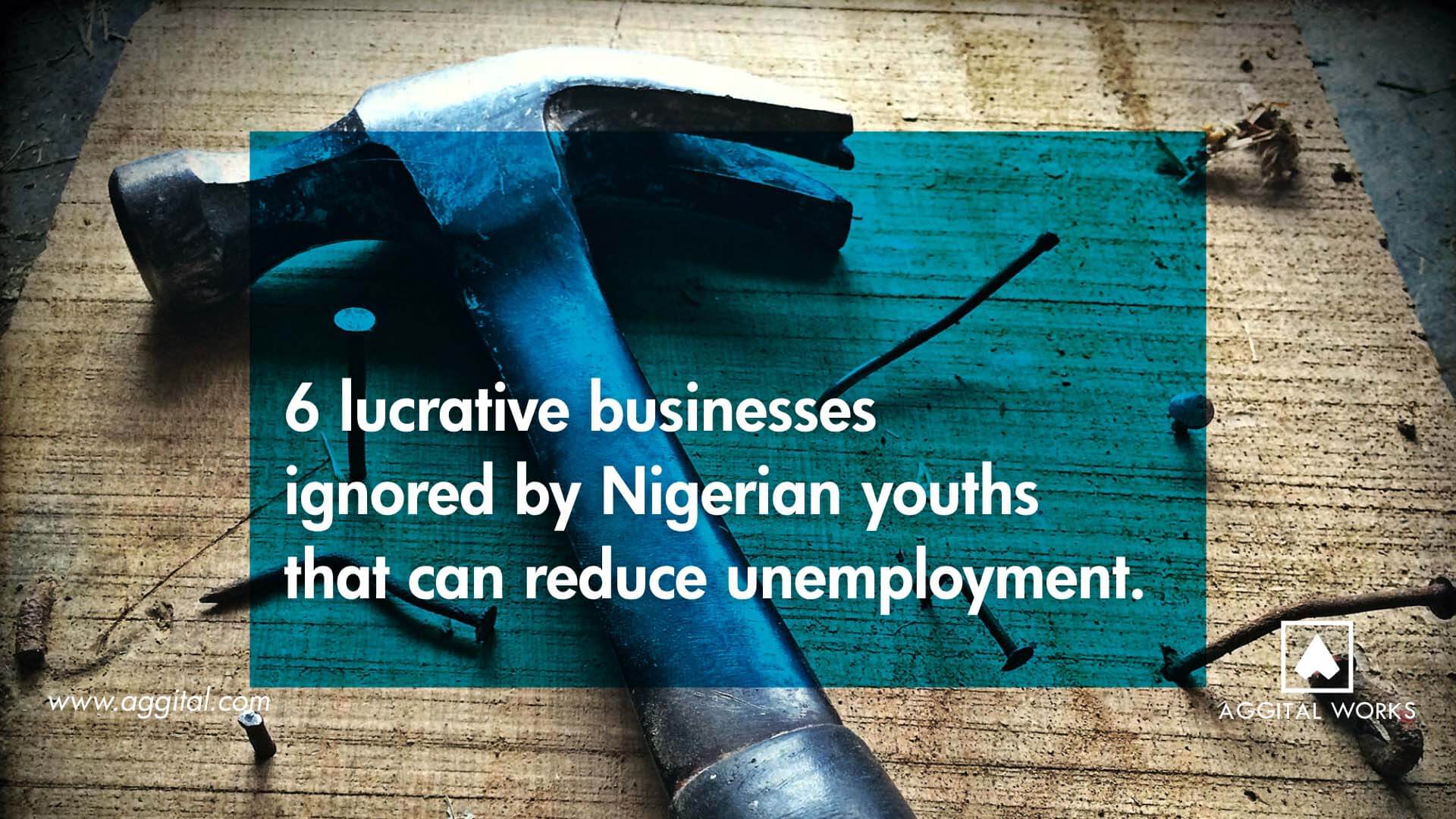 Nigeria is full of so much bull*hit and at the same time, it harbors endless opportunities that can only be explored by a few smart people. To join the gang of the "Few", your pride needs to take a seat.
Actually, there are countless white collar jobs in Nigeria but as we've grown to know, you need "connection" to get a very good one.
At the moment, good grades don't mean so much anymore. We all have that course mate that always skipped classes but still got a good paying job after school.
On the other hand, some of us were great with the 4 unit courses and nailed all the presentations but in the end, it wasn't worth it.
This is the reality we are forced to face and the only way out is to create something productive for ourselves.
As mentioned earlier, if you really need to get yourself that good life that keeps playing in your head, your pride needs to take a seat. Who knows? You could get lucky and your journey to success could be accelerated but in most cases, you need to start small.
However, we believe you have full knowledge of some (If not all) of these ideas but probably ignore them.
Take a look at these 8 ideas:
PUBLIC TRANSPORT FOR WORKERS
While I was working at Ikeja (Opebi precisely), there used to be a well-dressed young man that always parked his bus at Opebi roundabout. I noticed he arrived there at 5 pm every work day to pick passengers.
If you have worked along Allen, Opebi, or Toyin axis, you would understand how difficult it could sometimes be to get a keke or bus that's going to Ikeja underbridge.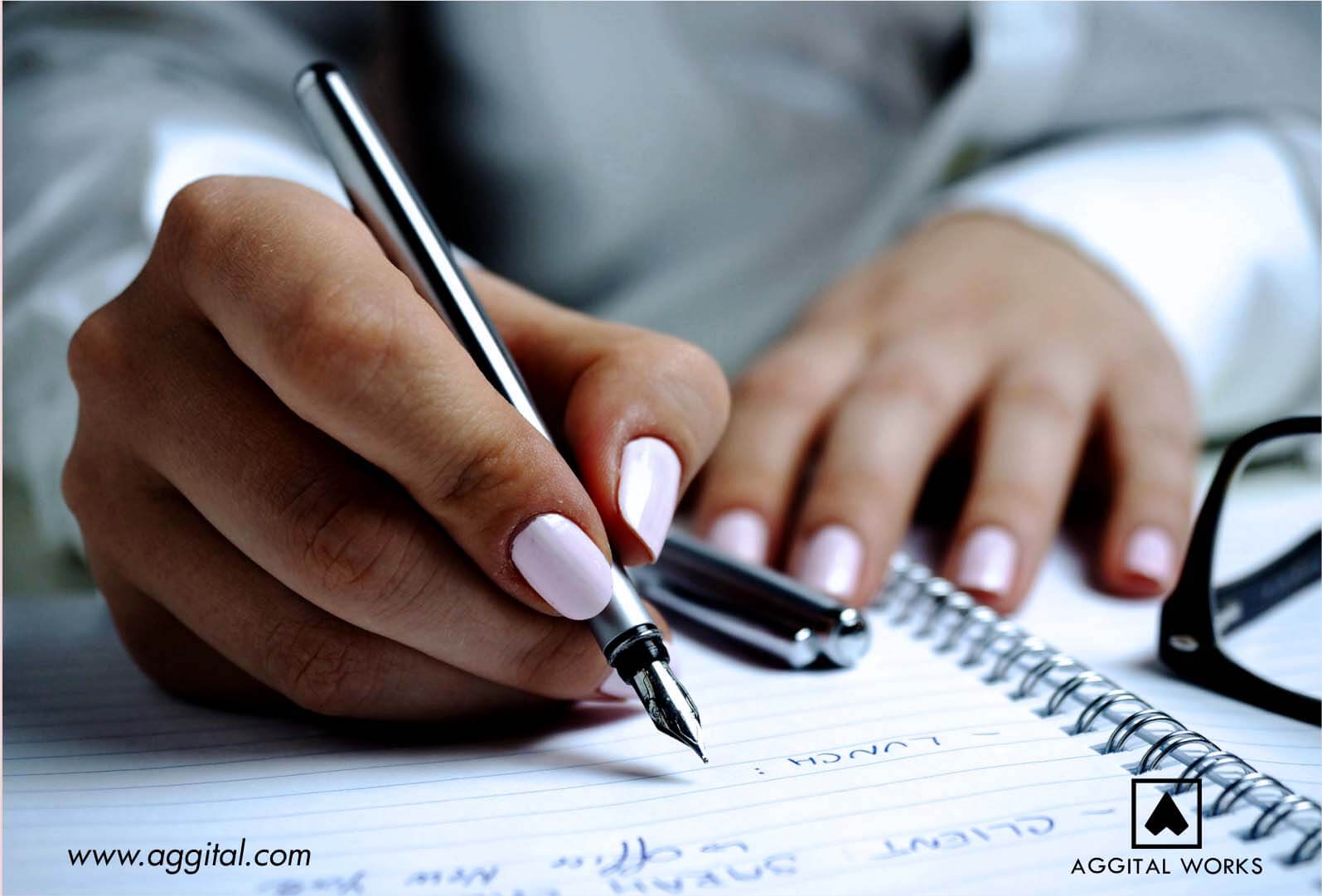 So, it was a relief to know that there was someone going straight to a bus stop that was convenient for everyone. All you need do is step out of your office and get a bus without stress. This was a great deal because it was stress-free, he was decent, he didn't stop at every bus stop and he charged a lesser amount compared to the regular yellow buses.
Usually, buses are not allowed to stay at that spot but he had the blessings of the LASTMA official in charge of that junction.
This was really easy. He had a bus, drove it to work and when work closes, he waits for a few minutes at the junction and boom! EXTRA INCOME!
This is something you should consider doing.
During NYSC days at Kusala Dam, Kano State, there were Corp members who ran errands for other Corp members. A lot of Corpers wanted to avoid doing any sort of chore, so some Corpers helped them buy whatever they need at Mami market. You'd be surprised at how much money some people are willing to part with just to avoid walking under the sun for less than five minutes.
In addition, there are other individuals who run this business outside NYSC orientation camp. If you need to get groceries from the market, you could contact people like Zipp&Moses.
This is one very good business idea that many youths have overlooked for too long.
You don't need a certificate to get bedspreads, suits and polo shirts from people who can trust your work. It's not in any way embarrassing and if you are prompt with delivery and decent enough, you can make some cool cash from it.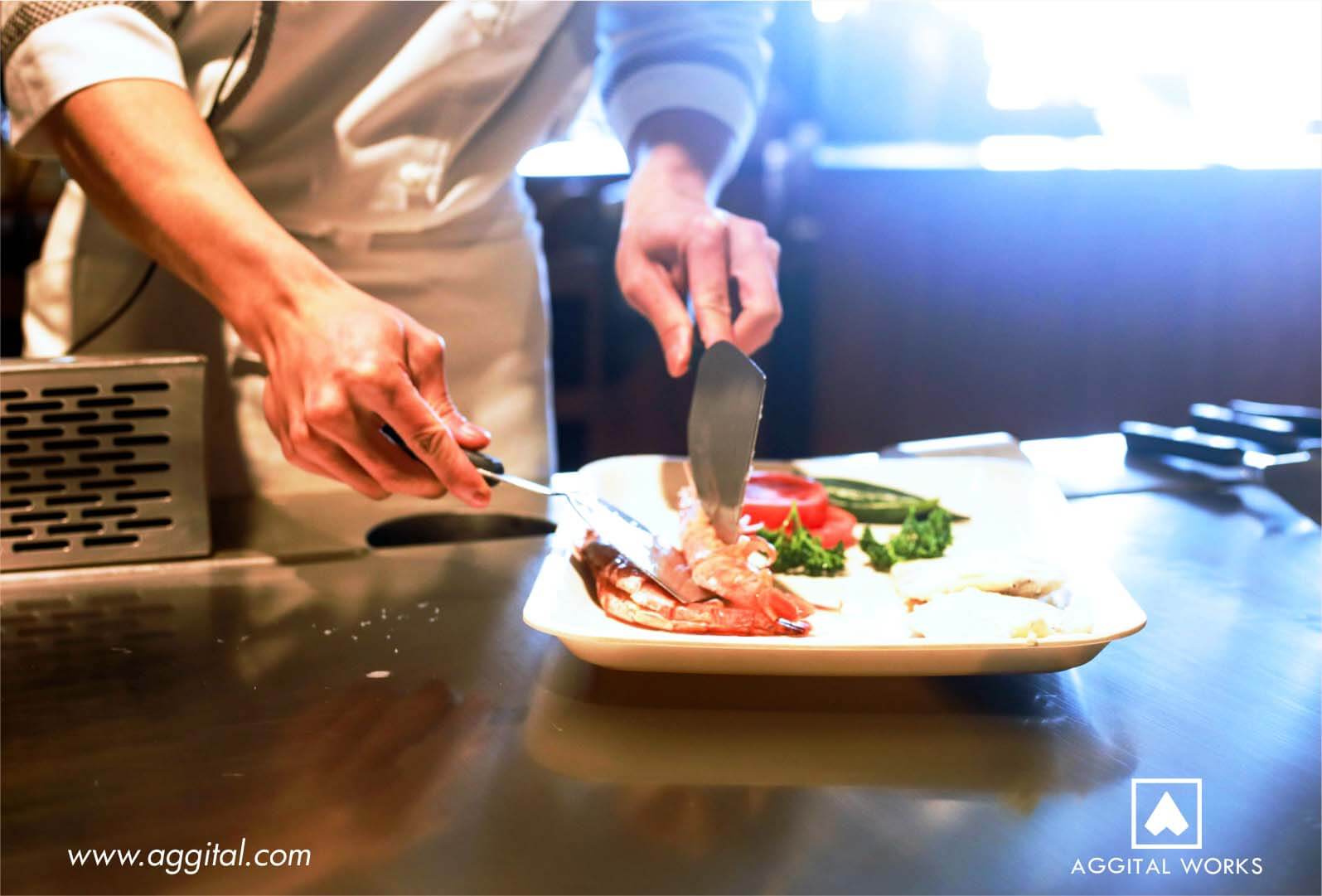 I know a really pretty slay queen who brings food to school. She cooks at her house, packs them in disposable plates and brings them to class every Saturday.
It's a professional Master's class, 80% of the students are financially okay so she leveraged on this to sell a plate for ₦1,200.
Actually, the food is very little compared to what Iya Basira will dish for ₦200, but she has never returned home with an occupied plate.
I'm sure you have places where you could launch this idea too.
Contrary to popular belief, you can make a decent living from writing, sites like Fiverr can help you out. Individuals pay a lot for just 300 words and if you're good, you can take up a career in ghostwriting.
People are lazy! I'm sure you know that by now. For me, I plan to get a robot that would help clean my house, cook and also do my laundry but before these species come into existence, I can pay a human to do get it done.
Everyone is busy hustling and those ladies who work 9-5pm don't want to go through cooking stress when they get home. They are everywhere, and they need a good cook to make all kind of soups and stews for them.
You can speak to them, get a pricing table and kick off a cooking business. Don't forget that the only way you'd get referrals is if your cooking makes sense. So if cooking isn't your calling, you should consider other options.
This is for those who know how to turn simple lines into a masterpiece.  You can make money by drawing Digital portraits and illustrations using a PC, tablet or phone. This is actually good, considering the fact that you don't need a costly canvas or mess yourself with Paints and splatter. The best part of the story is you don't need to be Davinci or Picasso to start. See what I mean here.
This is life, its either you do something or you do nothing. Whichever way you choose to go, the results will keep flashing through your eyes, you can't escape it. If you don't have big opportunities, grab the small ones around you and with time, it will all add up.
Phew! January is finally over and it would be nice if February would last for exactly 28 days instead of six whole months.
If you have any thoughts on this post and other ideas, we'd be glad to hear from you soon.
HAPPY NEW MONTH!!!