Aggital is One!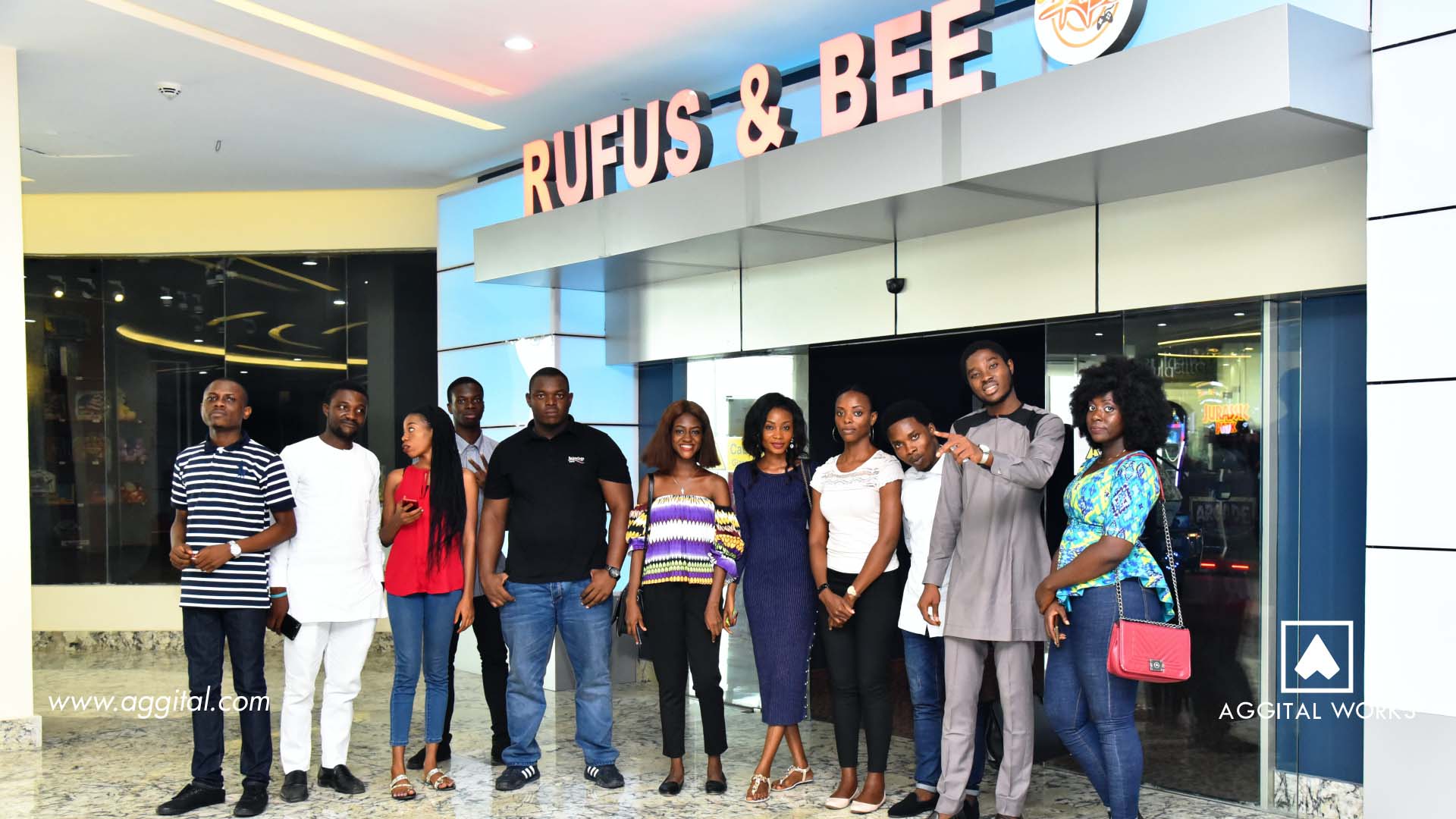 Hi, I'm Agbeja Olaoluwa Olaide, a third-year student of Mass Communication at the University Of Lagos, majoring in Public Relations and Advertising. I presently intern at Aggital, learning Social Media Marketing/Management.
I've been here for about a week and I must confess that it's been amazing! I've gotten so much insight into the course and I keep learning every day. It's Incredible!
So far, my experience at Aggital has been so beautiful. I remember the first day I dropped by to have a meeting with Zino. While giving me a brief about Aggital, He said: "We are a family here at Aggital." I must confess, I have sincerely seen that for myself.
Shout out to the boss Oghoghozino for being a great teacher. For your patience, care and love towards me, I say Thank You!
To Rufus, I don't even know how to describe you. I'm already laughing! Because of you, I have smiles all over my face all through the day, thank you for always making me laugh. Working would be extremely dry without you!
To Olamide, thank you for always proofreading my write-ups and correcting me to make me better. The wide smiles you drop at intervals brighten up my day.
To Goodness, you deserve some accolades for your cooking skills. I regret not eating the noodles you made the other day, I ate the spaghetti you cooked yesterday all the same. It was so delicious! Thank you for helping me all the times I need you to.
If I were to write about everybody, pages will run. I love you all guys!
I wish Aggital a Happy One year anniversary. Many more years of competent result, greater achievements and greater blessings In Jesus Name, Amen!
_Agbeja Olaoluwa Olaide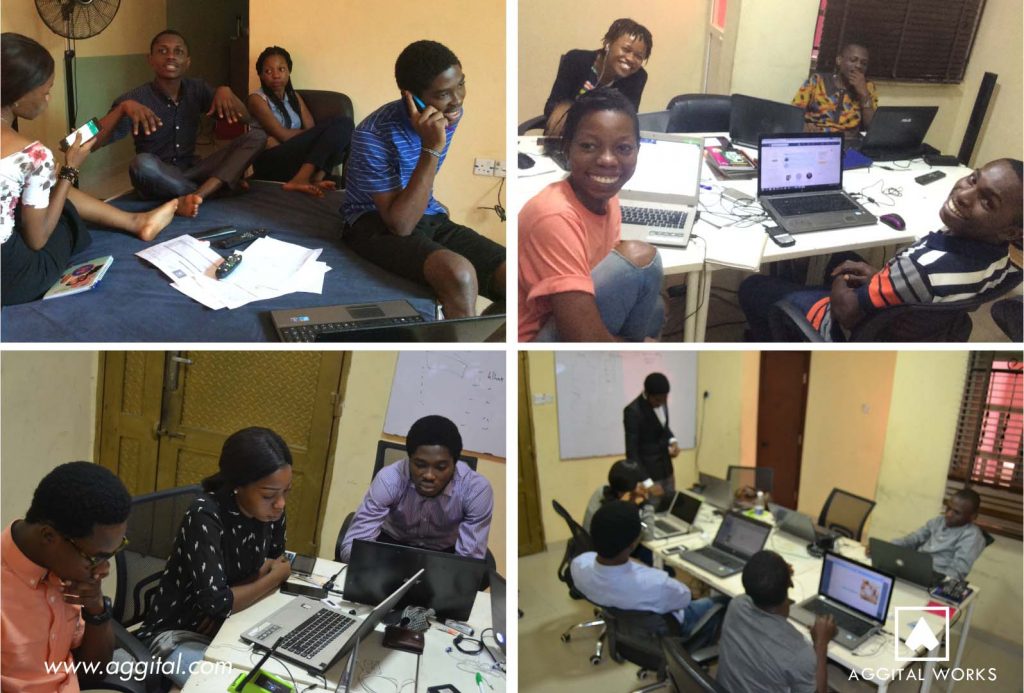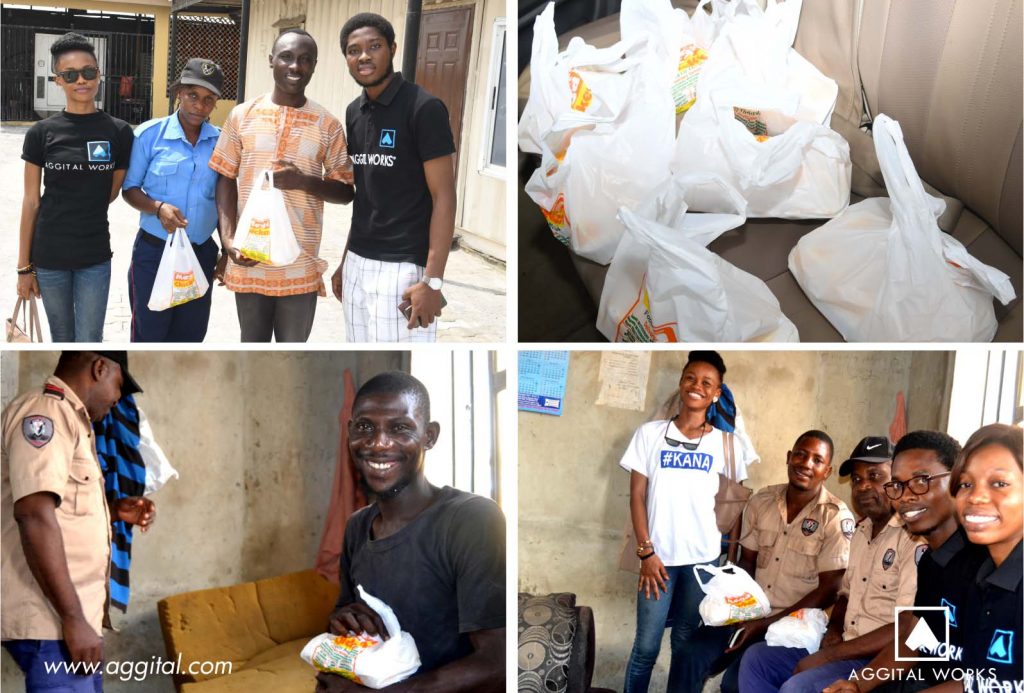 I need to take a deep breath! My face is all smiles! The way time flies, months go by, and new days unfold is just amazing to me! June 5th, 2017; Aggital officially became a Design Agency, and to think that another June 5th is fast approaching makes me ecstatic!
My name is Goodness Boniface Mfon, I'm an indigene of Akwa Ibom state, Etinan LGA. I was born and raised in Lagos.
I work with Aggital as a Web Developer. I'm the guy behind the coding aspect of most of the website we have created and honestly, my blood is still boiling to code thousands more. So, just in case you have a web design job for us, I got you covered.
I love what I do and I'm grateful to God for every talent He has endowed me with, and also to Aggital, for giving him a platform to nurture, maximize and showcase my talent to the world.
My experience so far has been the best! I'm excited about the new feather Aggital will be adding to her cap today. I know we still have so many mountains to crush, but I'm in this for the long run. I signed up for a premium package in June 2017, little obstacles won't make me back out!
Let's go into the new phase of this journey together!
_Goodness Boniface Mfon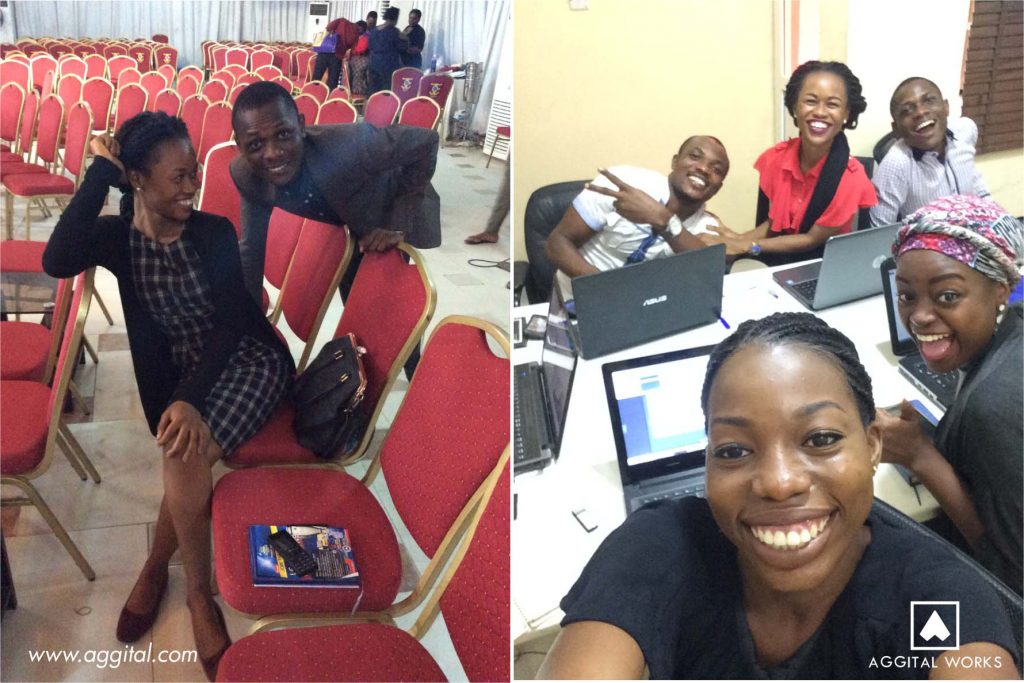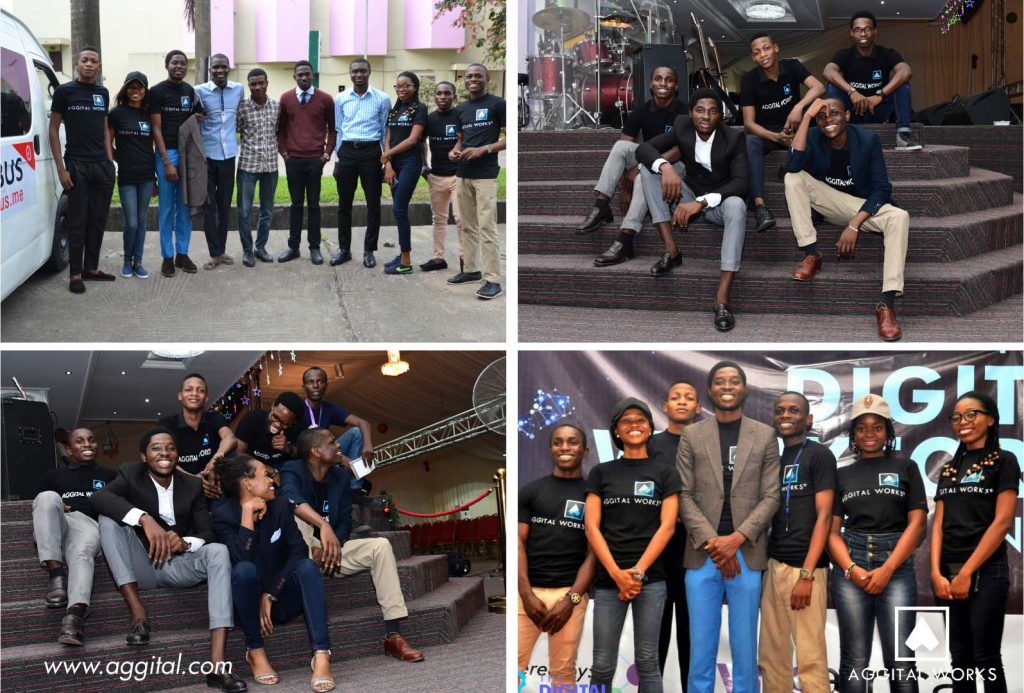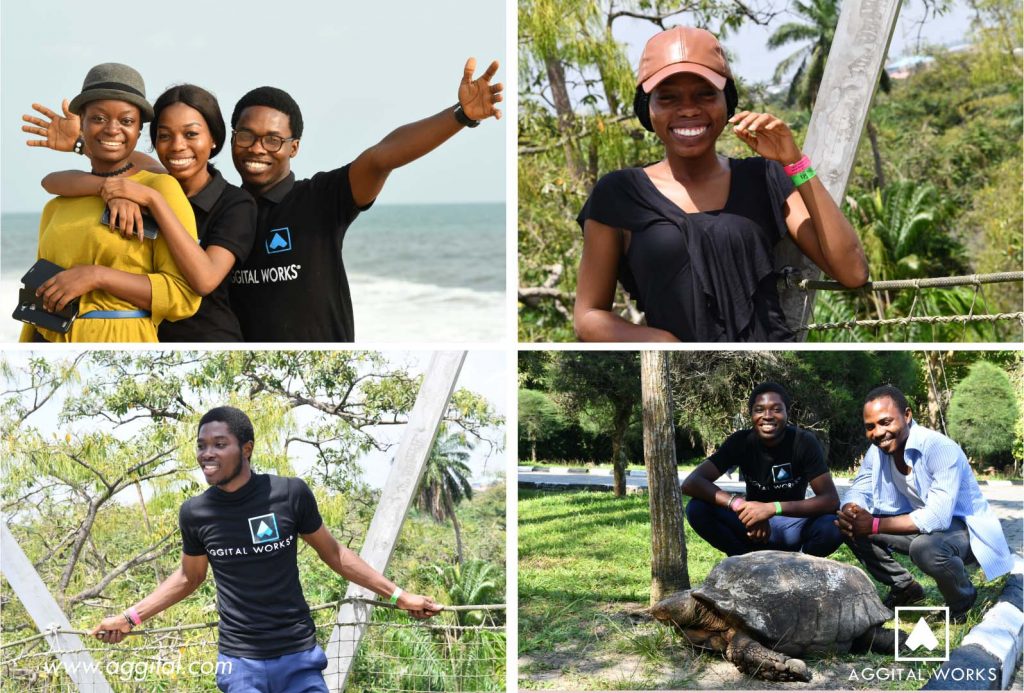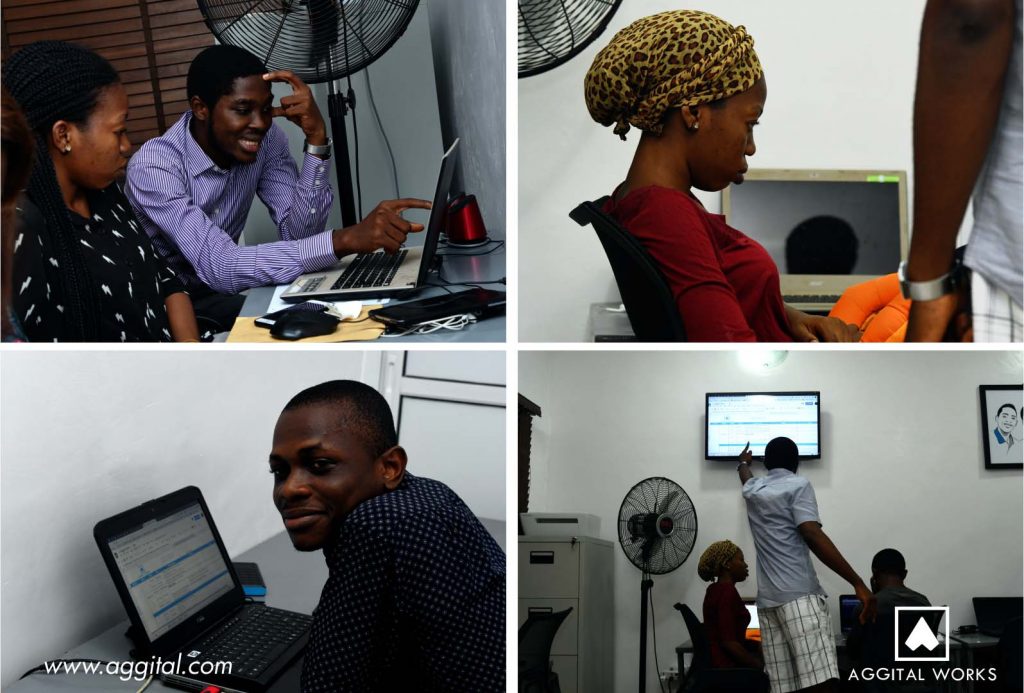 I work as a business developer. This for me has been a wonderful experience altogether. The office environment sometimes seems really challenging but when you have a supportive team, the task becomes fun. When you have a boss that wants quality regardless of the nature of the project, you just have to deliver your best and be your best at all times.
June 5th, 2018 is around the corner and we are excited because for the past one year it has been a very wonderful journey, the late-night meetings, the project analysis, the outings and most importantly the fellowship.
As you join us in celebrating, do well to call in so we manage that project for you.
Happy Anniversary to Aggital!
_Kingsley Okon Sunday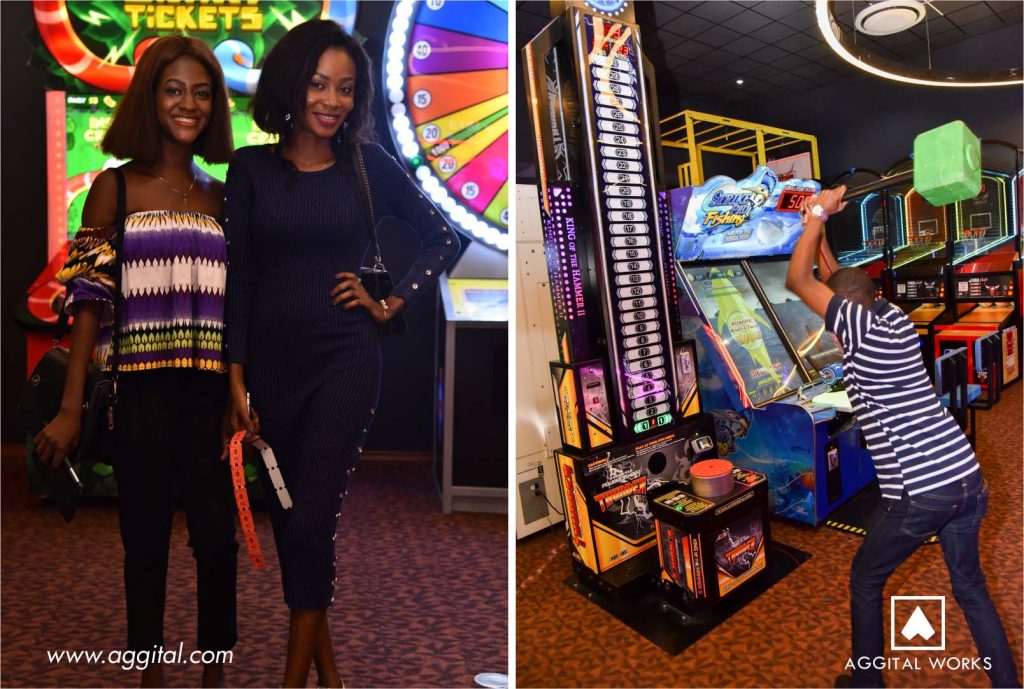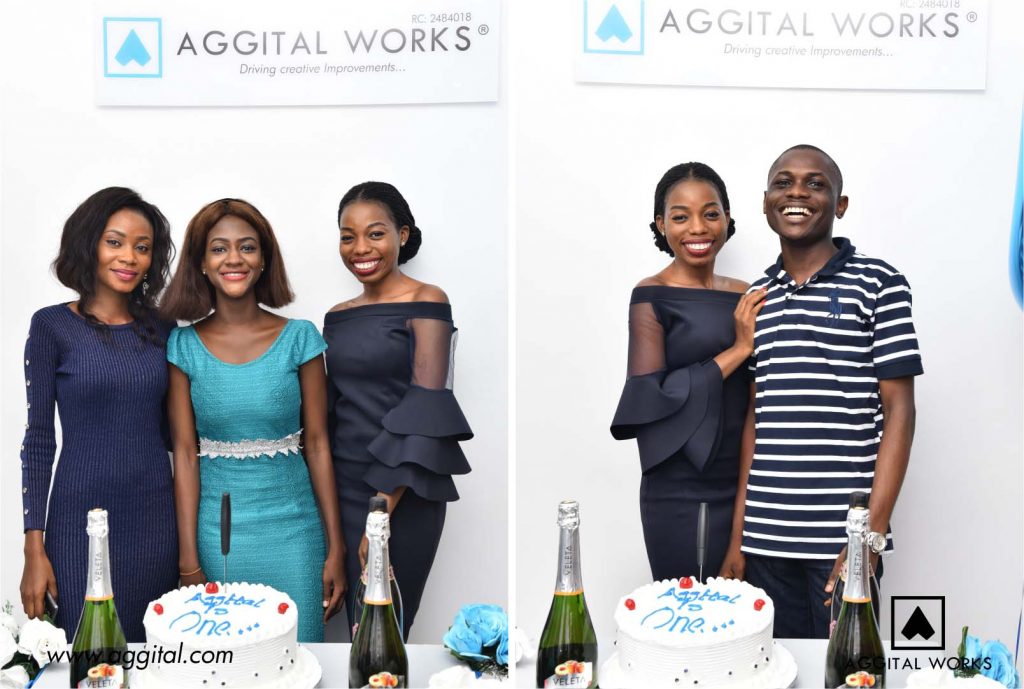 My name is Oluwatobi Ogunrinde Antonia, I'm from Kwara state, my blood group is B+………Was only kidding, I know you don't care about that. The name was accurate though.
I joined Aggital a year ago as an amateur writer that spent a whole day writing one thousand words. In a short while, Oghoghozino made sure I got better and also planted some awesome skills in my head.
It wasn't easy, but I'm glad I eventually wrapped my head around it. Right now, I can officially and confidently call myself a WRITER. I'm not exactly an expert, but I'm quite good at what I do.
Among all the great things I've experienced in my few years of existence, Aggital is one. Asides working in a flexible environment, I've learned so much and I'm really proud of every knowledge I've acquired.
Aggital will be ONE tomorrow and it's so exciting! We've had great times and sad moments too, but we keep thriving.
We haven't been static since we began a year ago, we don't plan on starting now.
In Aggital's Voice "Sho mo age mi ni?"
_Oluwatobi Ogunrinde Anthonia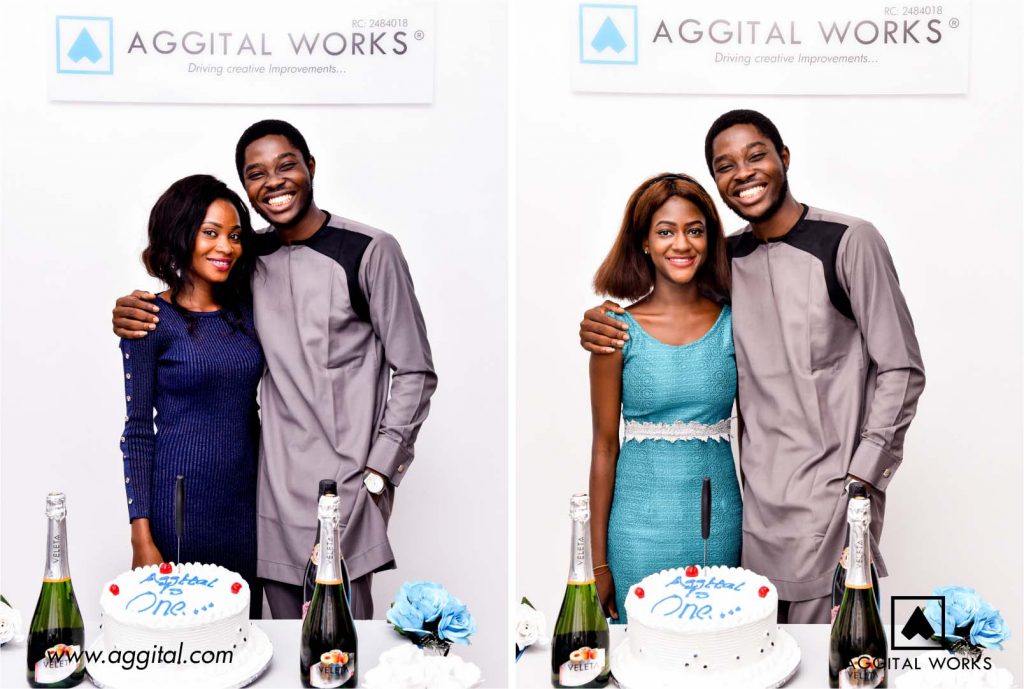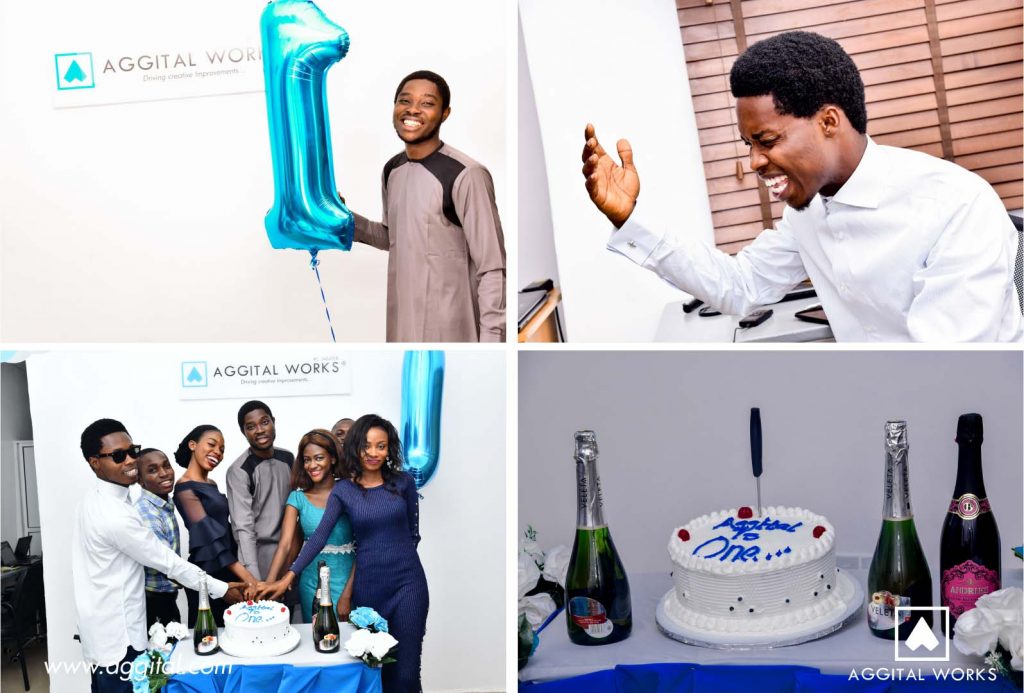 Aggital is one!
All Glory to God; The author, the instigator and the originator of Aggital. Happy birthday, Aggital.
So much work to be done! Many more years of success Aggital, Kiss!
_Oghoghozino Otefia Trust