Aggital Travel Diary – Our Very First Road Trip To Badagry.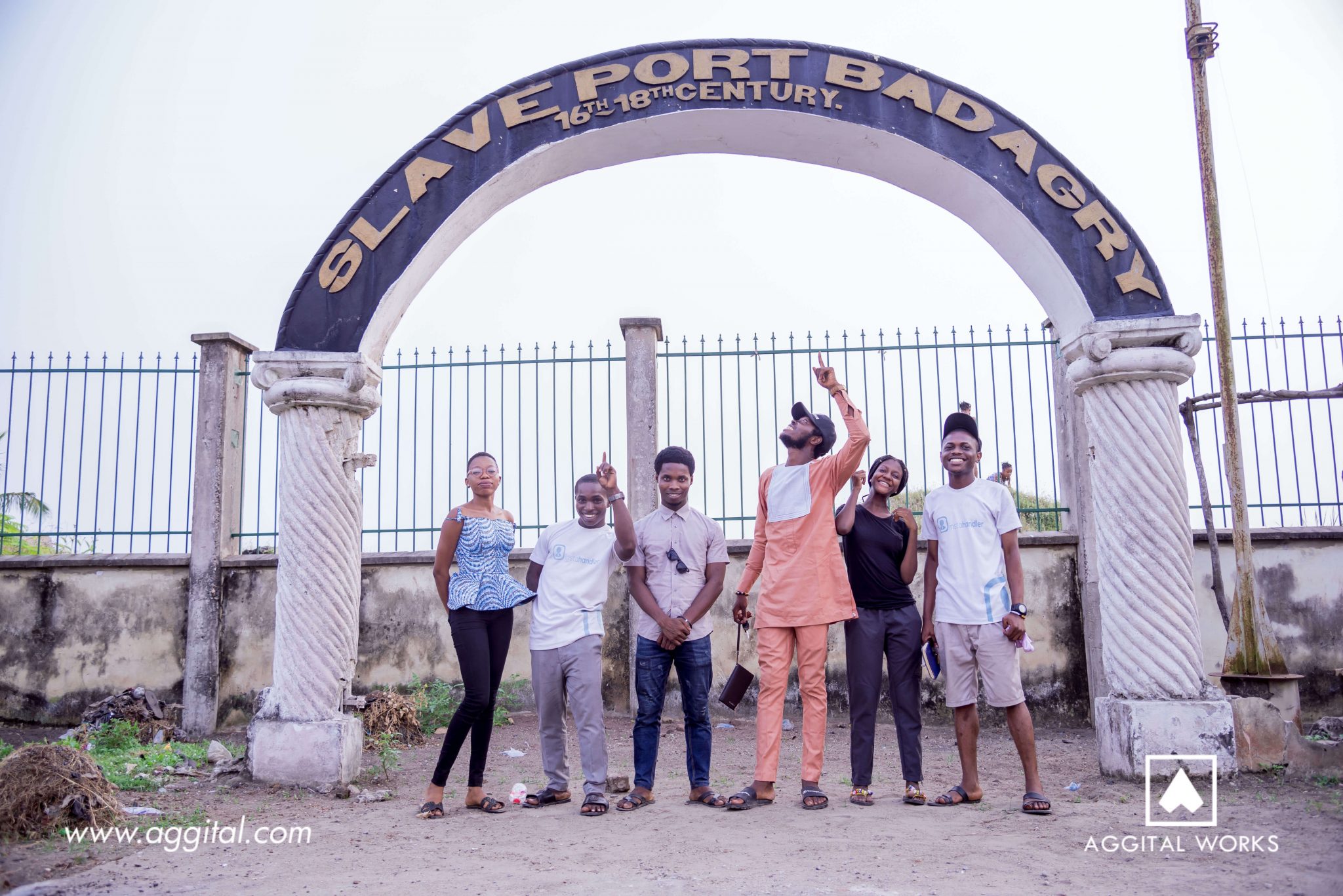 Sometime in the earliest days of this month, we decided to change things up a bit for the New Year.
The meeting was quite long though and we came up with multiple ideas which will kickstart in 2019. Amongst all the important decisions we reached, Aggital Travel Diary was much more intriguing.
We pushed a huge part of the tasks to 2019 and almost did the same for Aggital Travel Diary, and then it dawned on us – if we're going to do anyway, why not start now? Right in that moment of realization, the date for our very first Road Trip was decided.
As much as we'd love to start this paragraph with "It was a foggy December morning", we sadly can not. Unlike other states in Nigeria, Harmattan decided to skip Lagos or should we say, Lagos decided to skip Harmattan?
Whichever one it is, that December morning was miles from foggy. It moved from warm, to sunny and then, to extremely sunny.
We departed Ajah in the morning, at about 10:15. Quite late, right? We know.
Considering the distance we planned to cover and Lagos traffic, it wasn't really a good time to depart, but we did it anyway.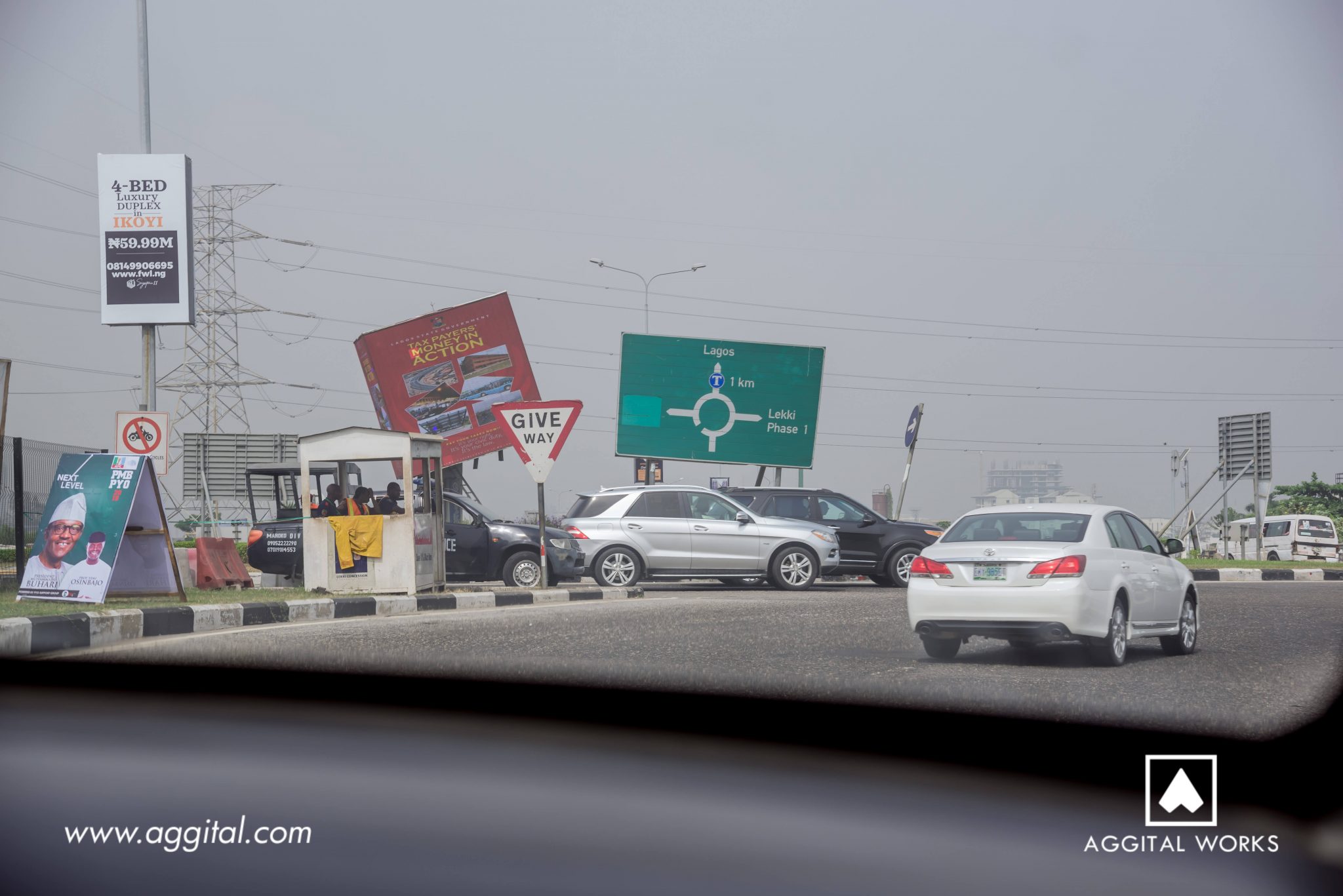 The artworks at Lekki have now become a regular view for us, so we didn't really take pictures of them. A notable one is at Marwa, it's called The Virtues of Life.
It's made out of iron waste; generator parts, spanners, large screws, nails and various iron objects that were probably dumped in the trash. The piece is quite creative and beautiful, whoever designed it did a swell job.
We had a little bit of luck at the beginning of the journey though. As you can see, Lekki toll gate wasn't so jam-packed.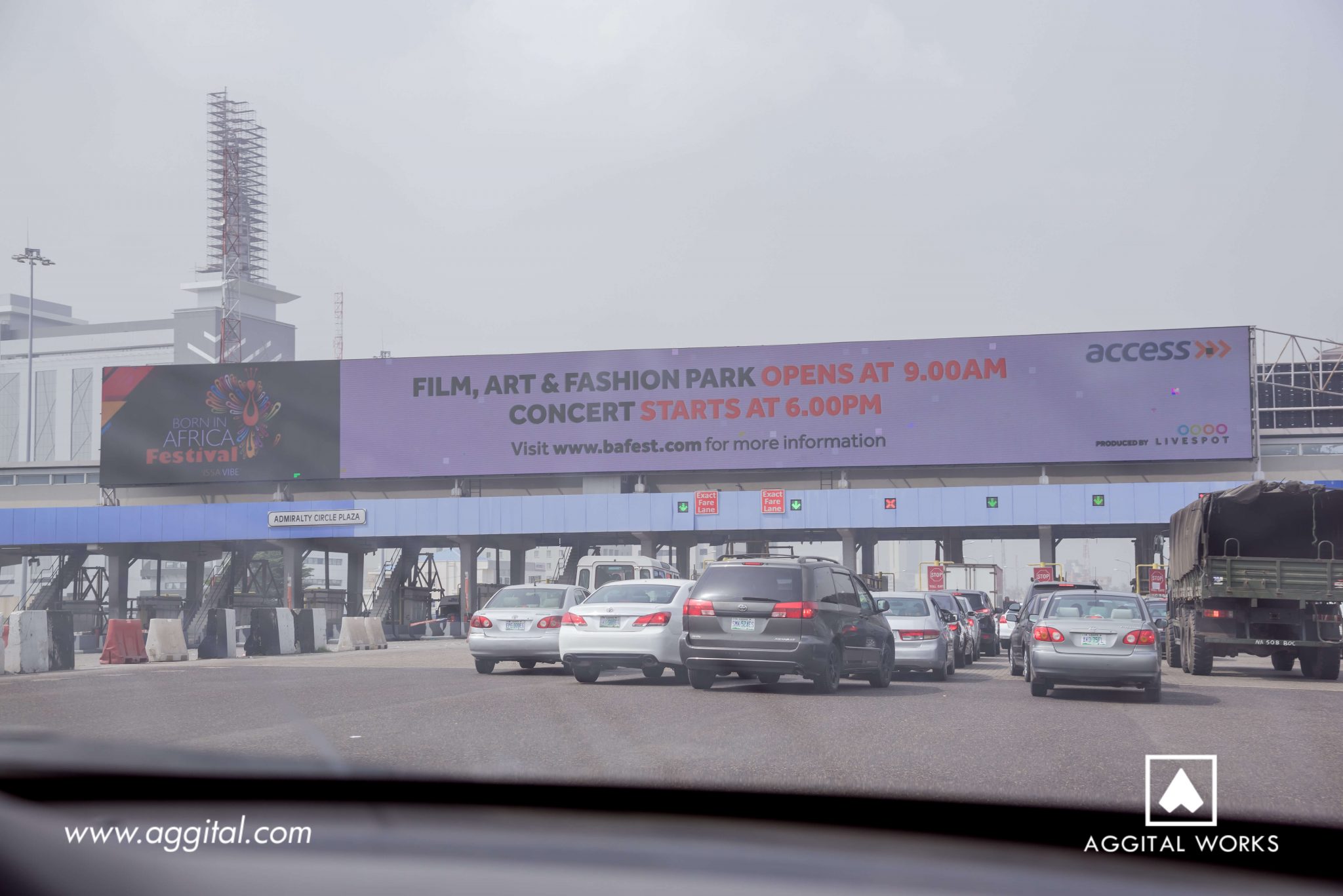 If you're not very familiar with Lagos Island, then you should know that 1004 (one thousand and four) Housing Estate, located in Victoria Island, is the largest single luxury high rise estate that actually comprises of 1004 flats.
Just to fill you in on a little more detail, 1004 was originally opened in 1979 as an upscale estate for accommodating senators and members of the House of Representatives.  It was later purchased by 1004 Estates Limited in 2007 for ₦7 billion and now, it's occupied by any kind of individual who can afford it.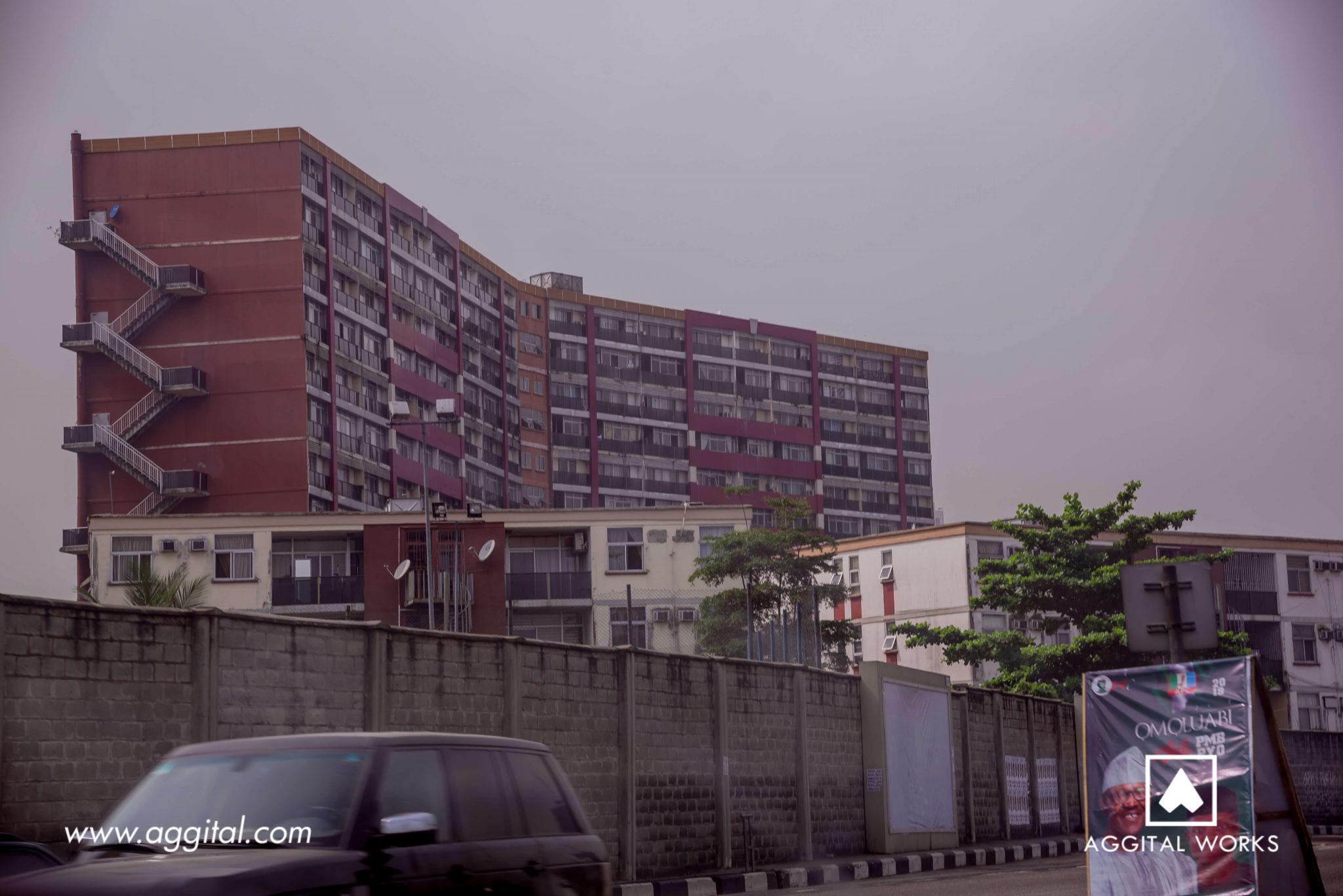 After about an hour of repeatedly pushing the breaks and jumping on the accelerator, we left Civic Towers and the famous Third Mainland Bridge behind us. It was midday already and we gracefully arrived at Maryland.
There's usually a little bit of delay on that road leading to Maryland bus stop, because of the cross-road style but LASTMA officials made it seamless and bought us enough time to take a picture of the popular statues – The Nerve Centre.
For the sake of emphasis, there are fifty figures on each concrete and they represent the diverse populace of Lagos. Some of us are desperately hoping this population can be trimmed.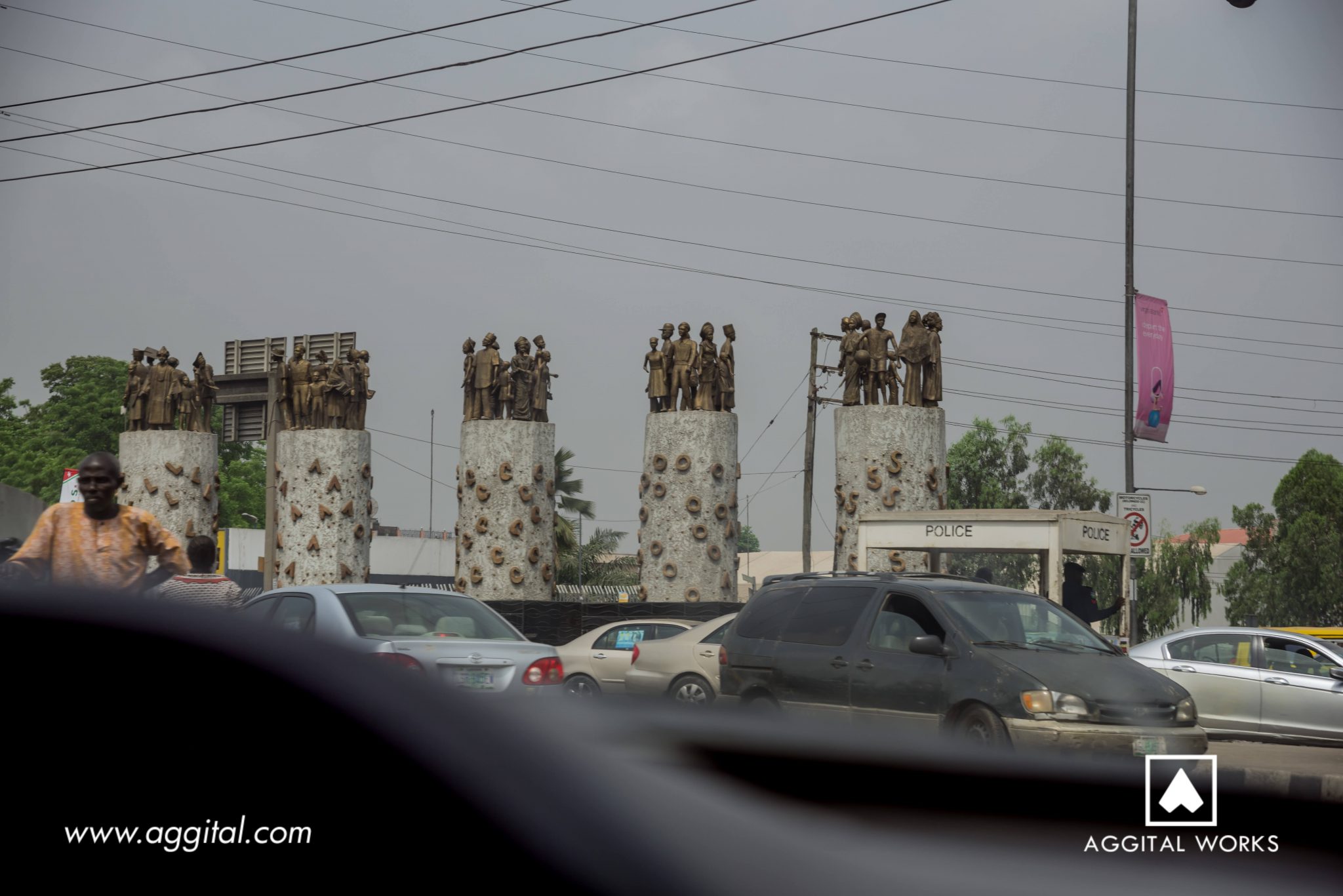 The ride was fun, leaving the office was a great idea until our official Road Trip car broke down!
Just as they say, a car decides to halt whenever and wherever it wants to, ours chose Ikeja Along. As if that was not enough, we got hit by a BRT while trying to fix the car and the whole hullabaloo lasted for almost an hour.
In between the car stopping and get hit by a long bus, we definitely had thoughts about postponing the very first episode of Aggital Travel Diary, but hey, what's a Road Trip without an adventure? We counted it all as a part of the experience and decided to keep moving.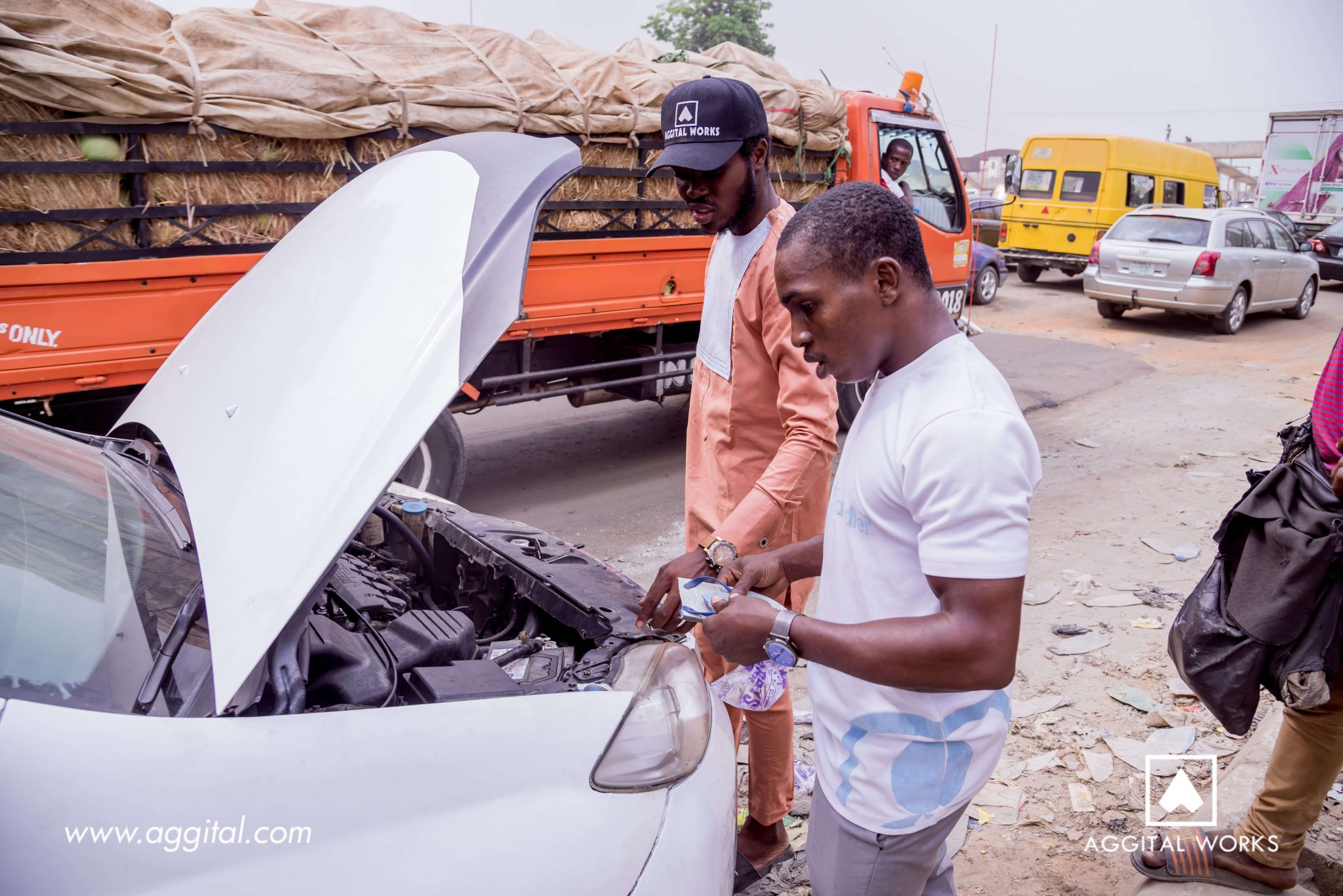 Considering the fact that it was a weekday, Ikeja/Cement route is usually an unavoidable trap. We were only safe because it was just afternoon and the road has been fixed to a considerable extent.
Ile-Zik is just about ten minutes drive from Ikeja Along and there's this attractive work of art just at the roundabout, before getting to Cement.
It's called Community – Made up of 57 Canoes which represent the core occupation of the first settlers of Lagos. Also, the Canoes depict the 20 LGA's (Local Government Area) and 37 LCDA's (Local Community Development Area) in Lagos State, with their maps strategically designed on each Canoe.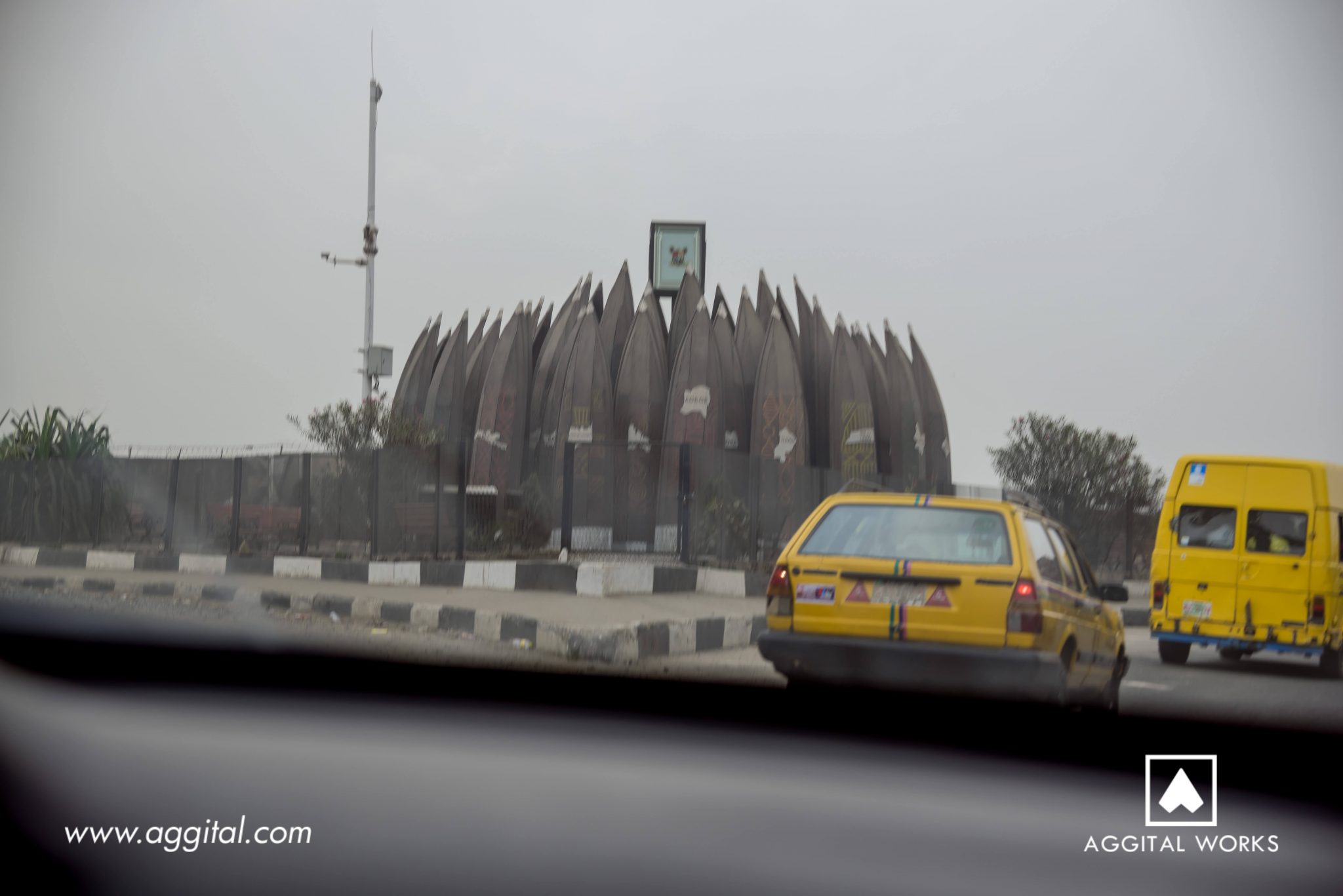 Akowonjo was just around the corner. There's really nothing much to capture in the area but it did signify the second phase of our journey.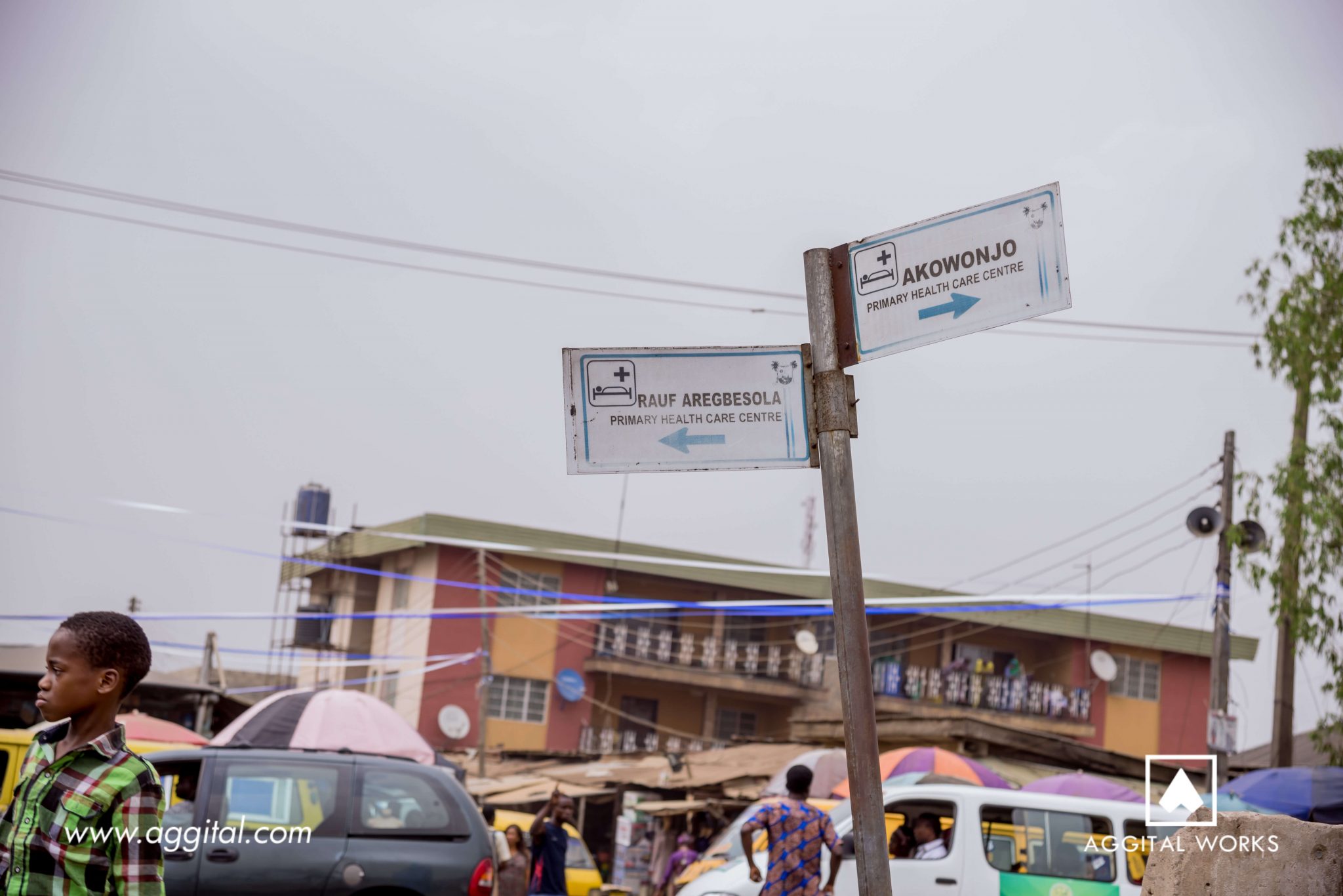 If we had a flying car, we would have arrived at Iyana-Iba earlier than 4pm. There was nothing we could do, so we endured the traffic at Igando and all the other places leading to Badagry.
Truth be told, for an international road, it was too bad. The road to Badagry leads to Republic of Benin and also Ghana, it's even called an ECOWAS (Economic Community of West African States) Road. We hit huge pot holes on that road and were delayed for another hour because our car couldn't take the excessive gallops.
Again, going to somewhere close just to eat and chill looked like an attractive idea. We snubbed the idea again and moved on.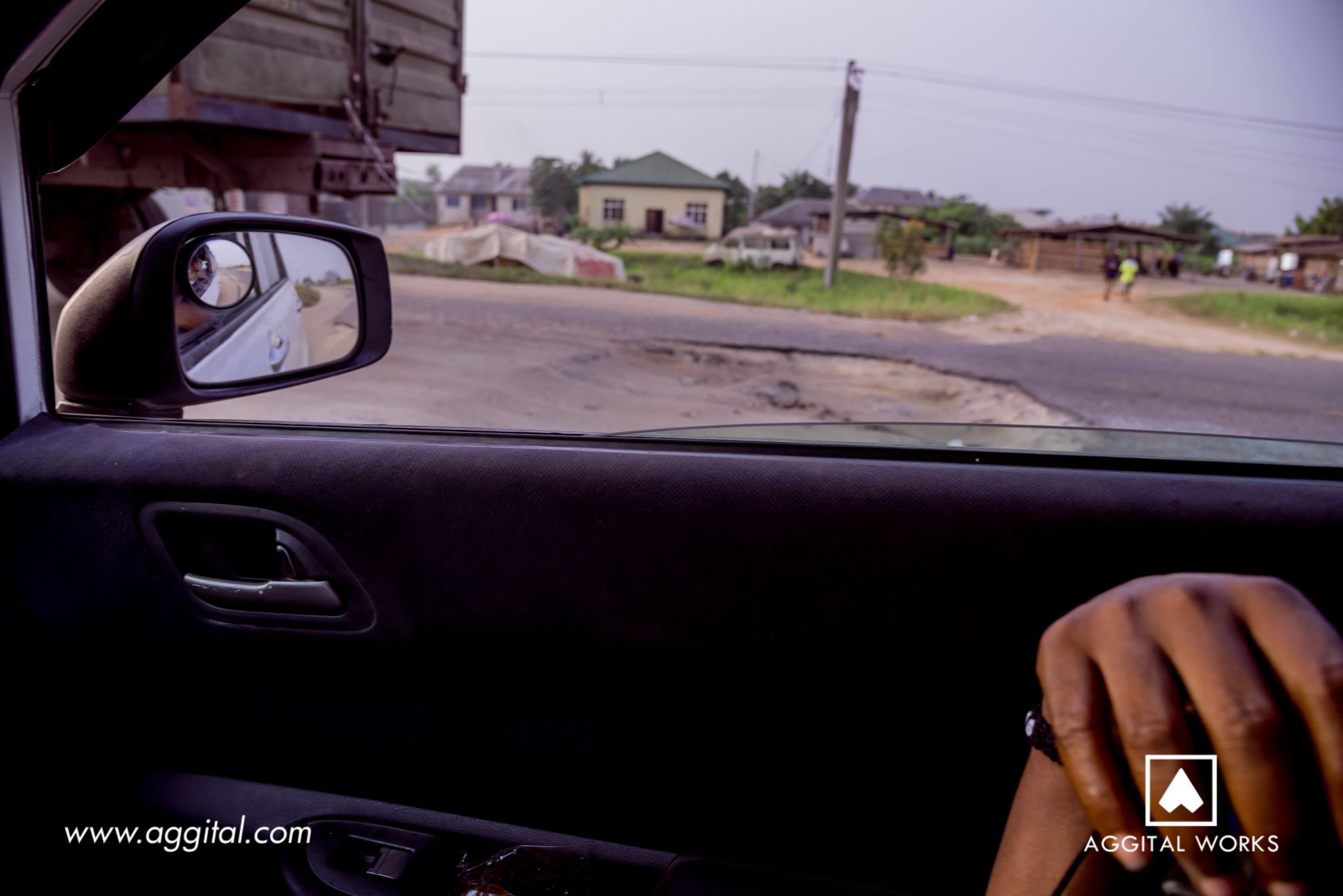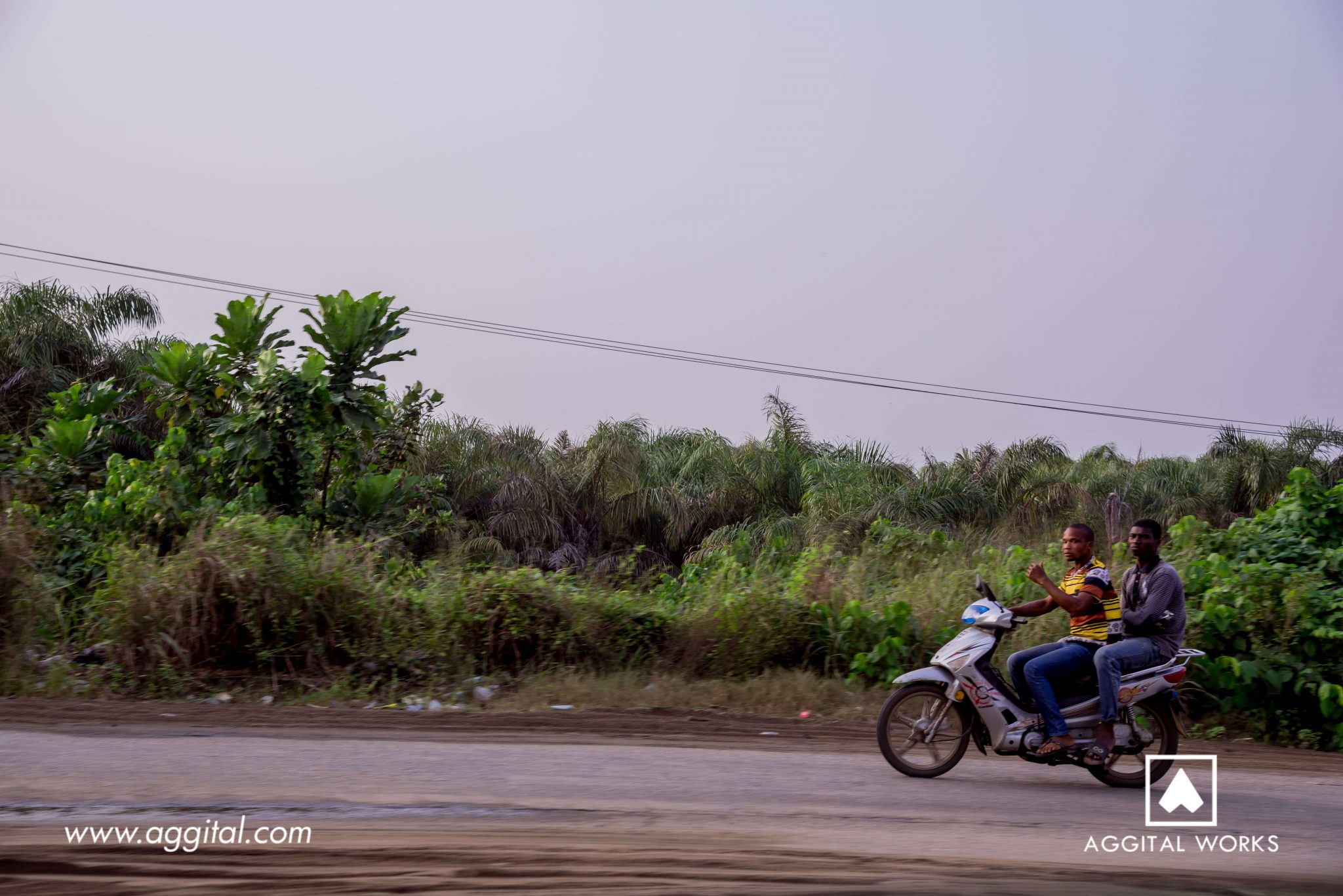 At last, we took a turn into the smaller roads that led to The Point of No Return. We came across this huge statue of a Fisherman.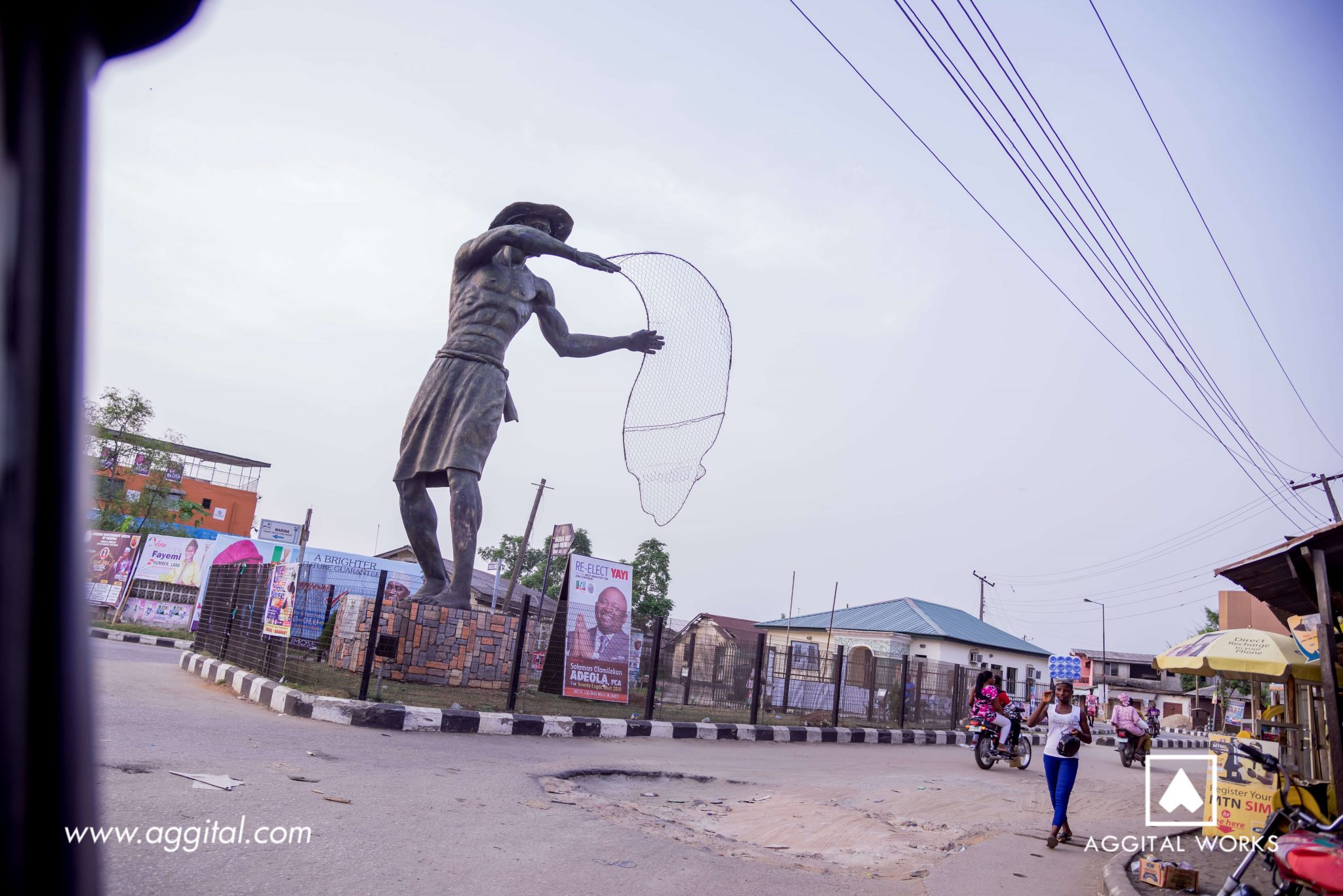 It was just 6 pm, what a bad time to arrive at a historical site. Thankfully, the managers don't shut the doors at six, so we had time to take a few pictures at the entrance and also serve you some smile.
At this point, we were quite happy we didn't give in to all the challenges.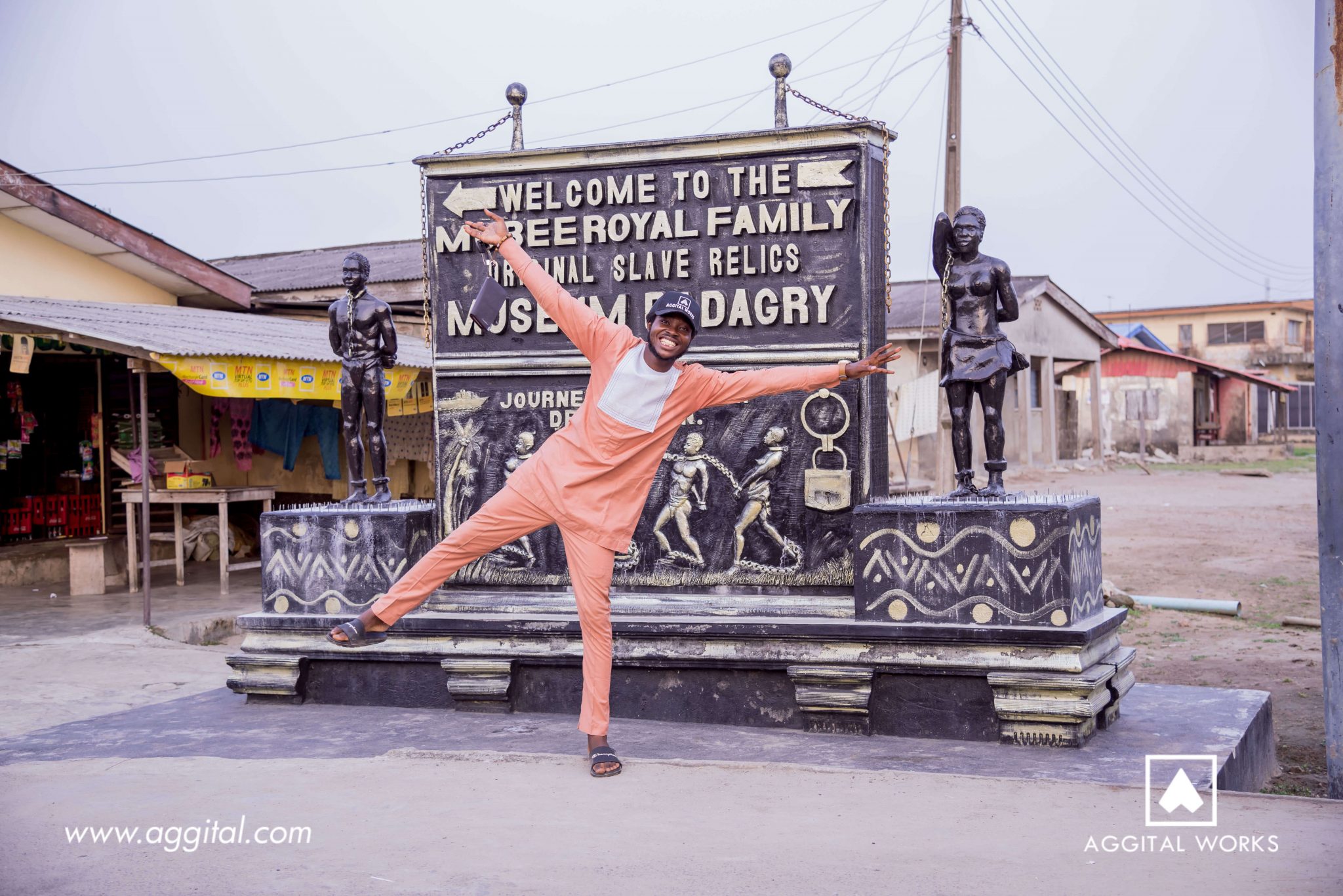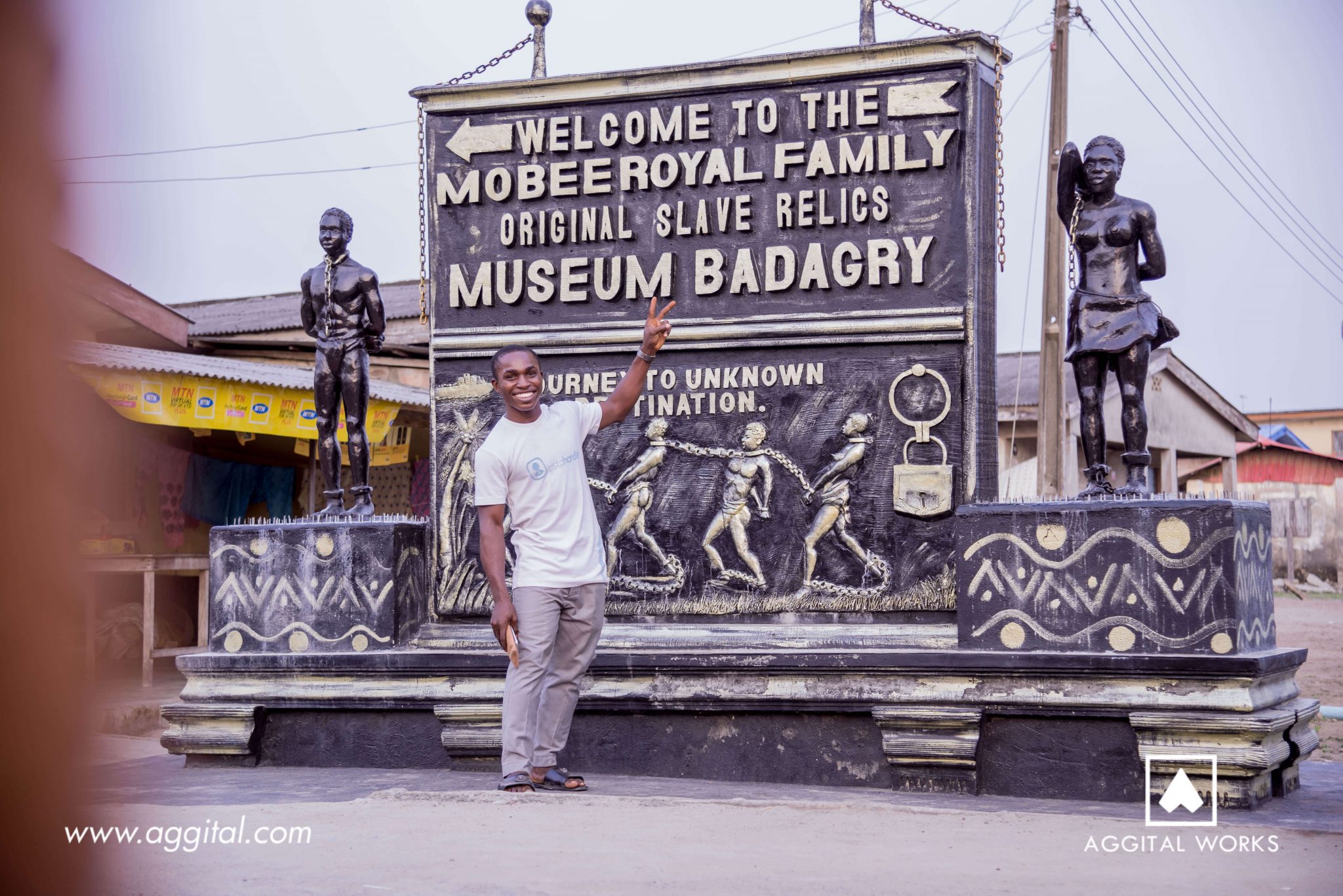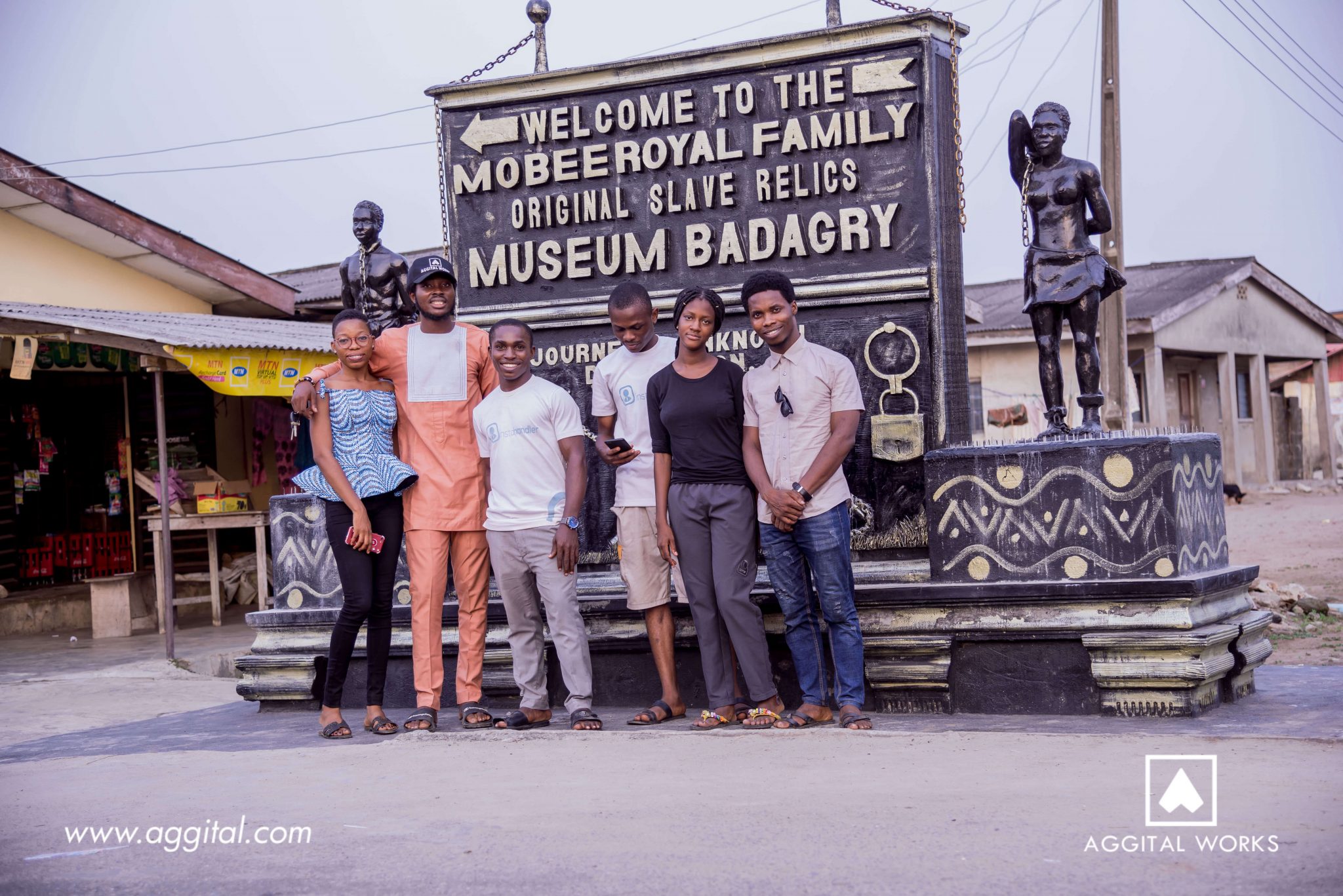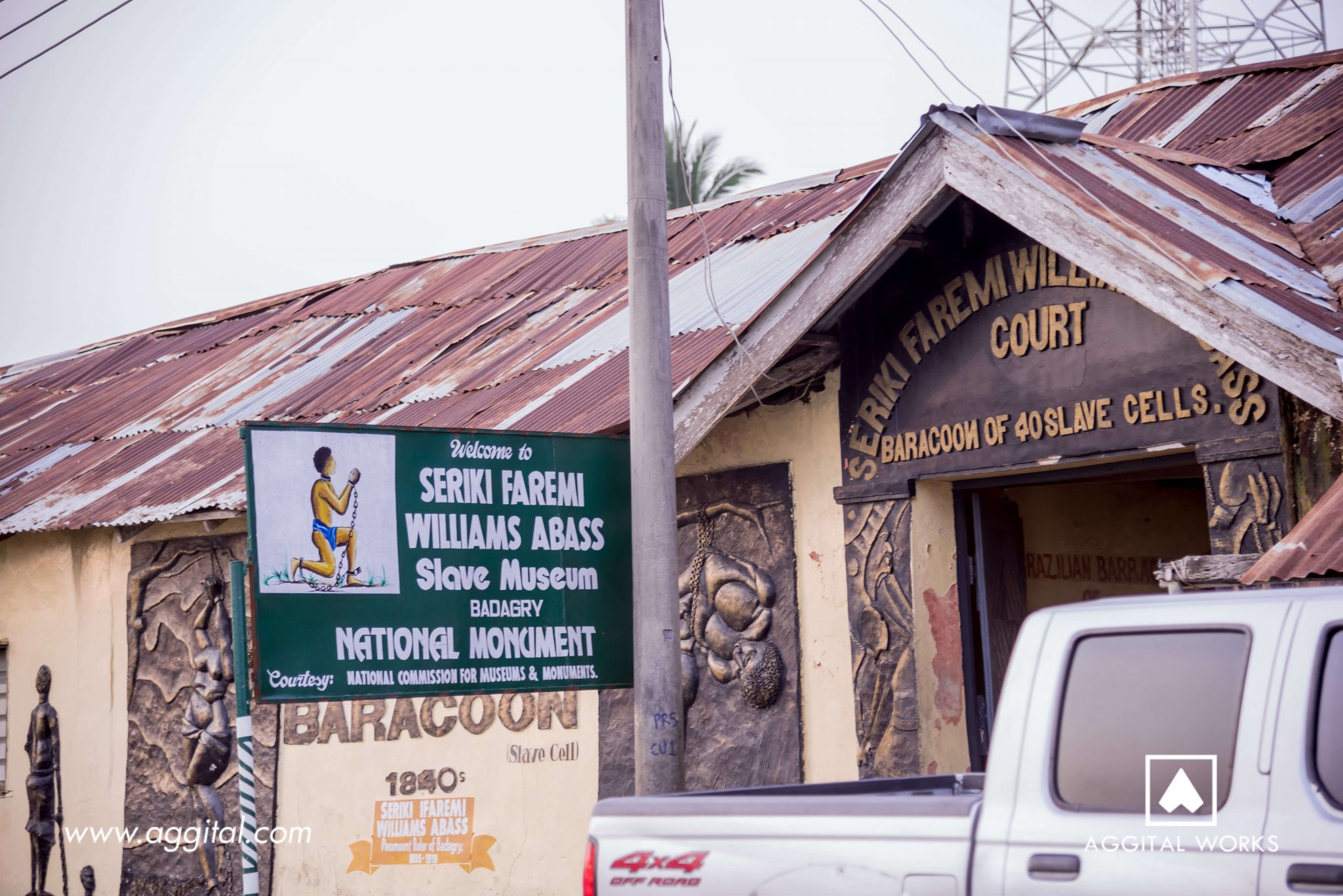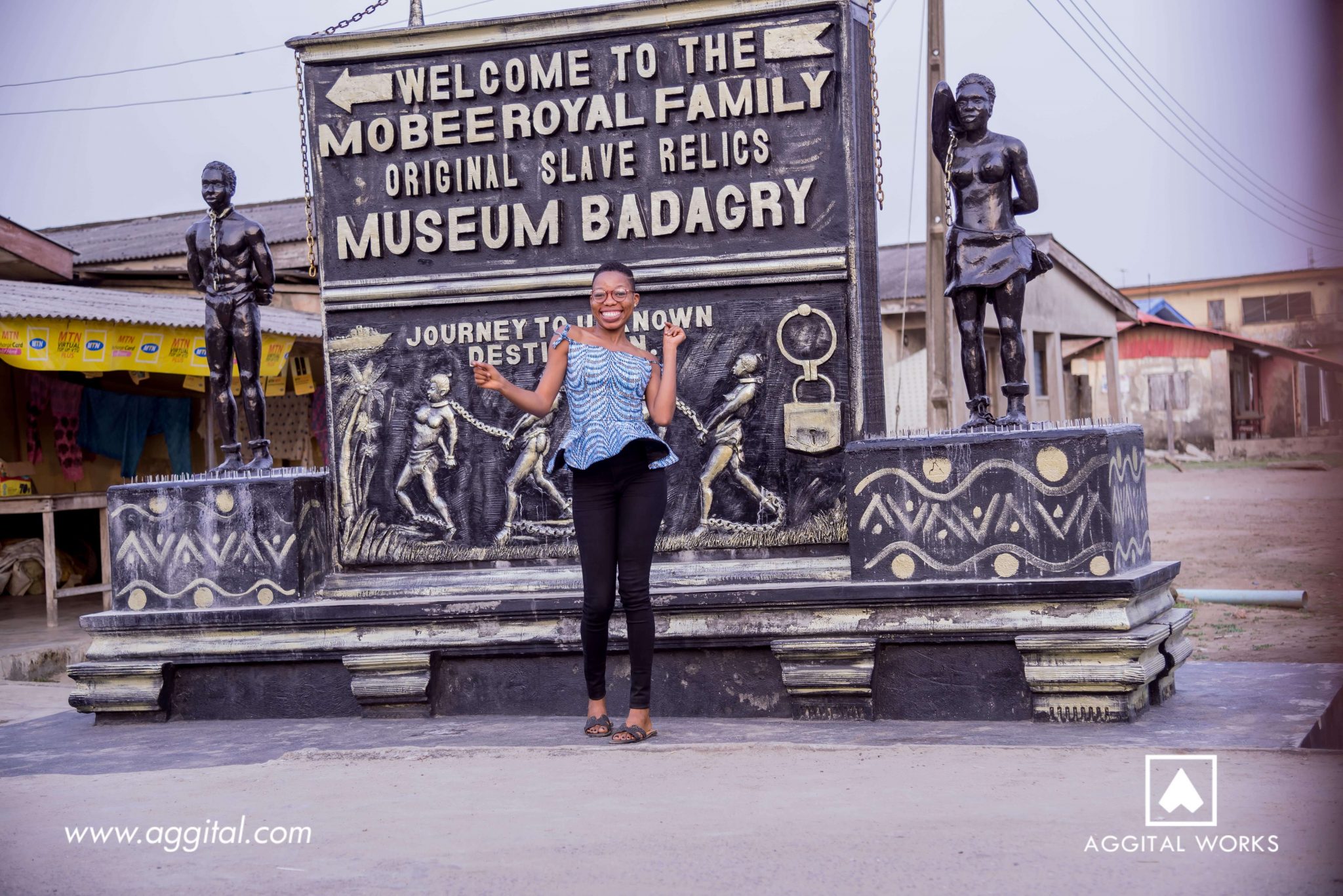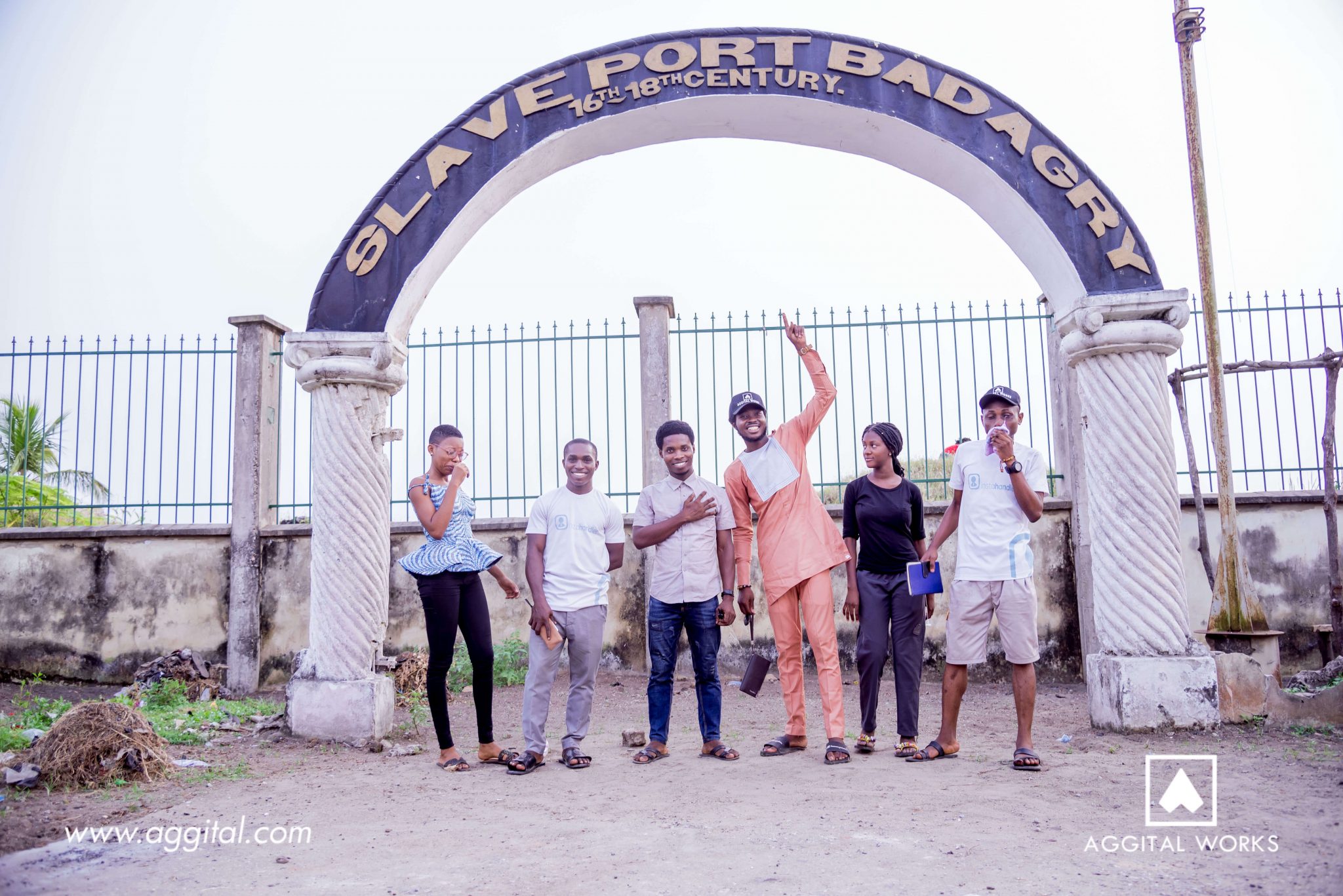 Stepping into the large pre-beach area, we decided to take more pictures and this kokoro guy photo bombed us.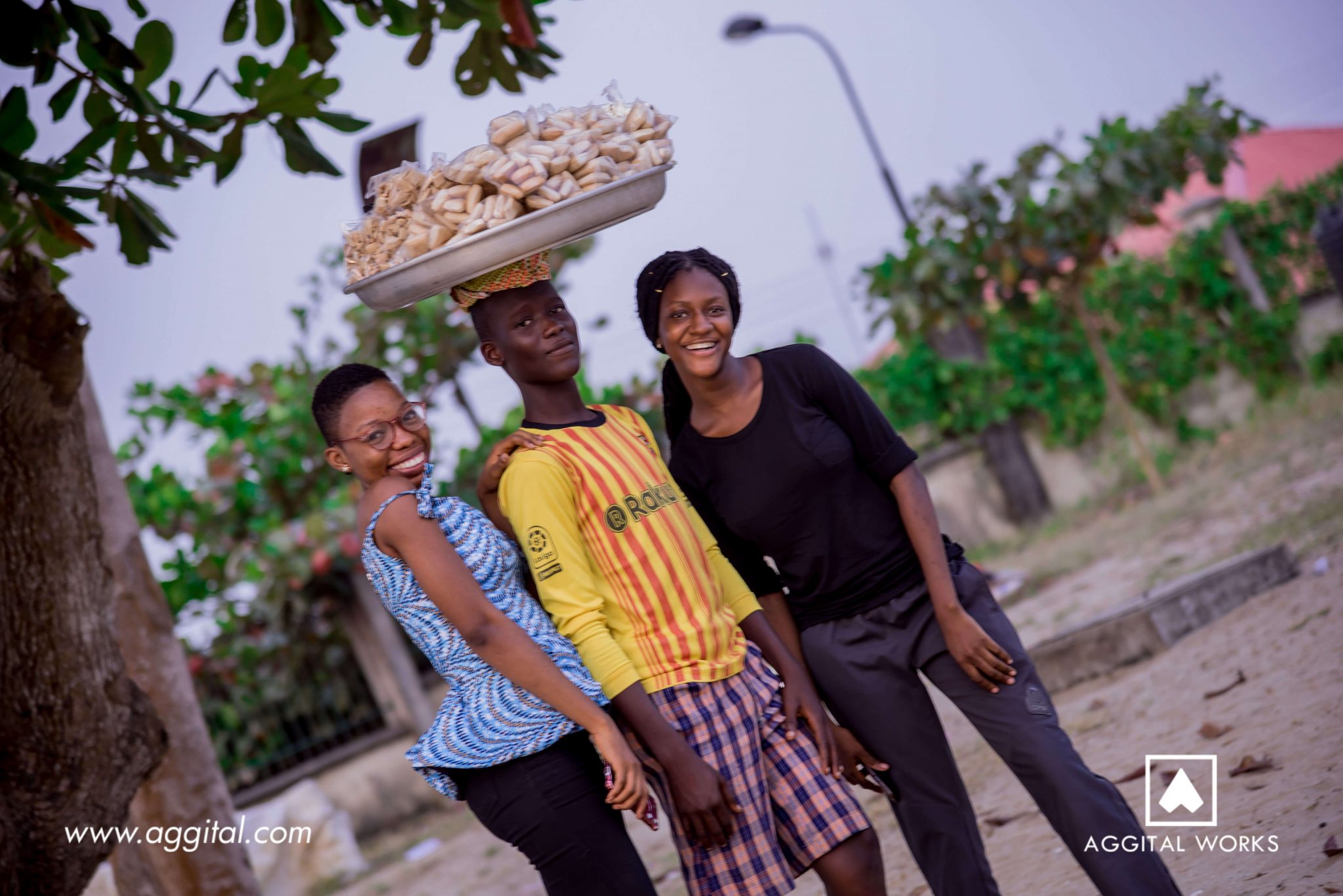 Well, we finally got to the anticipated moment. The crowd wasn't so large, we were quite late so most visitors had left.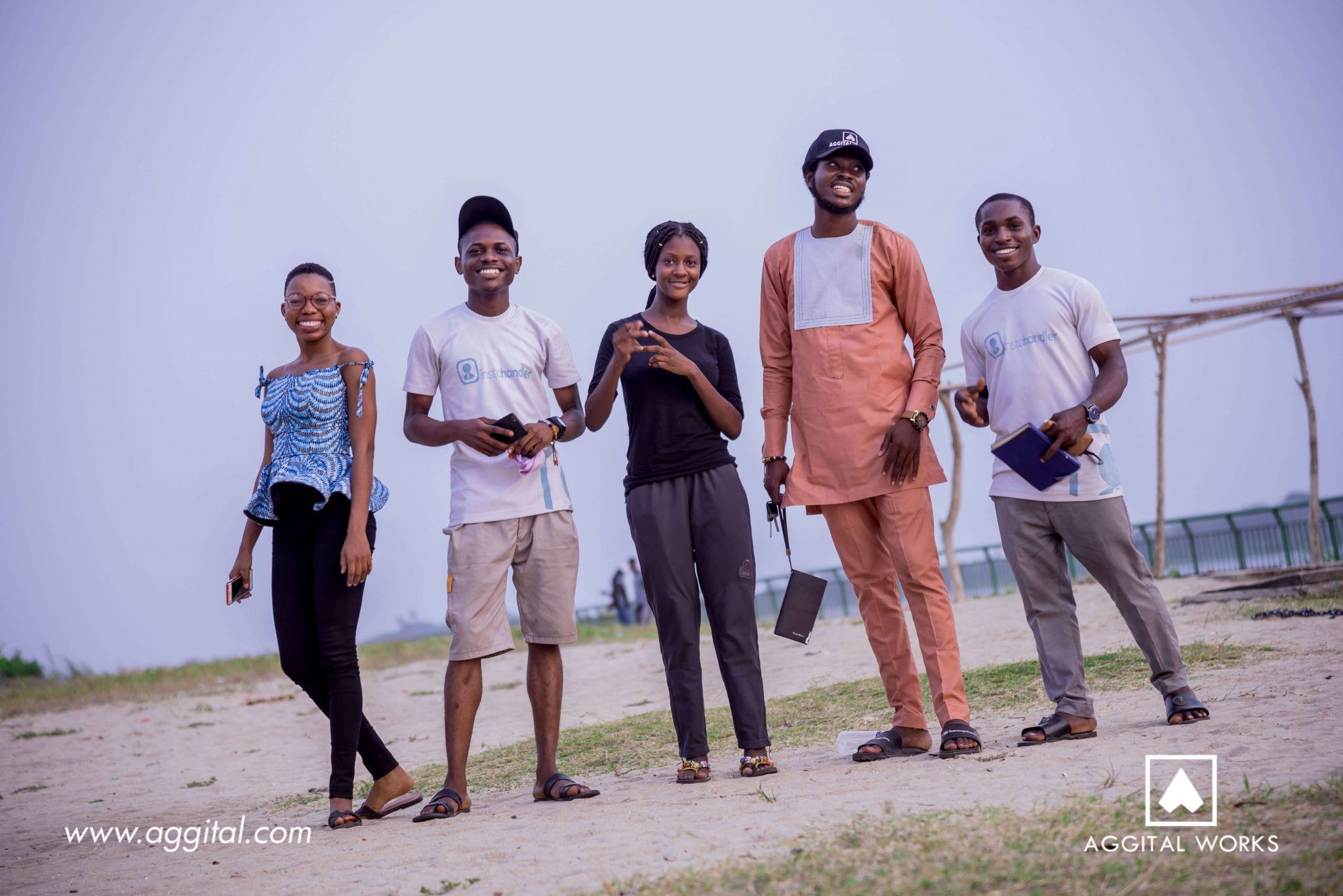 There was a mini-beach which the slaves were taken across to the sea itself. We paid a token, all of us got life jackets and got on a boat that took us to the other side. Ours was a joy ride, but the slaves definitely did not have fun crossing to the other side.
It was less than six minutes but some of them probably drowned within that short period.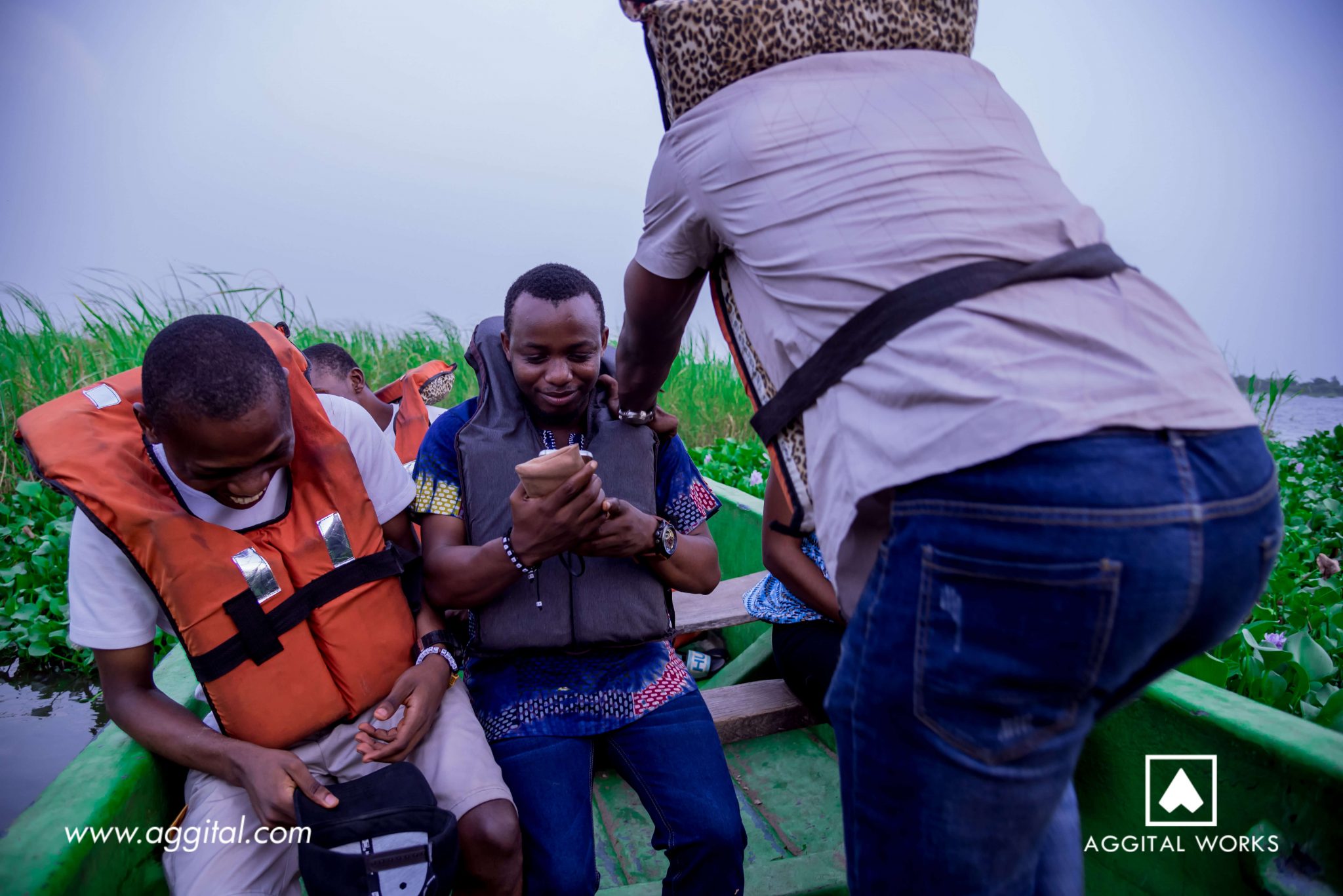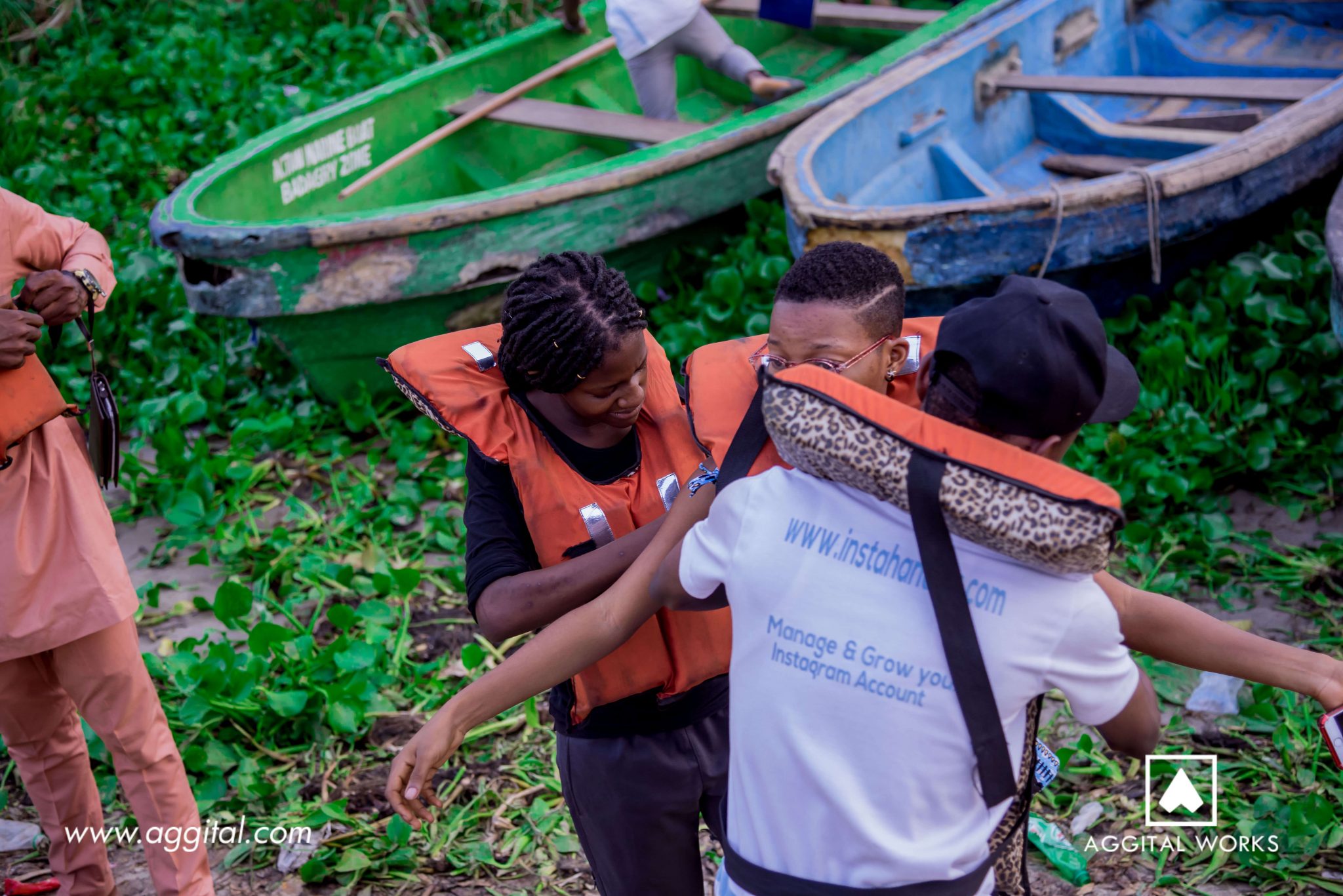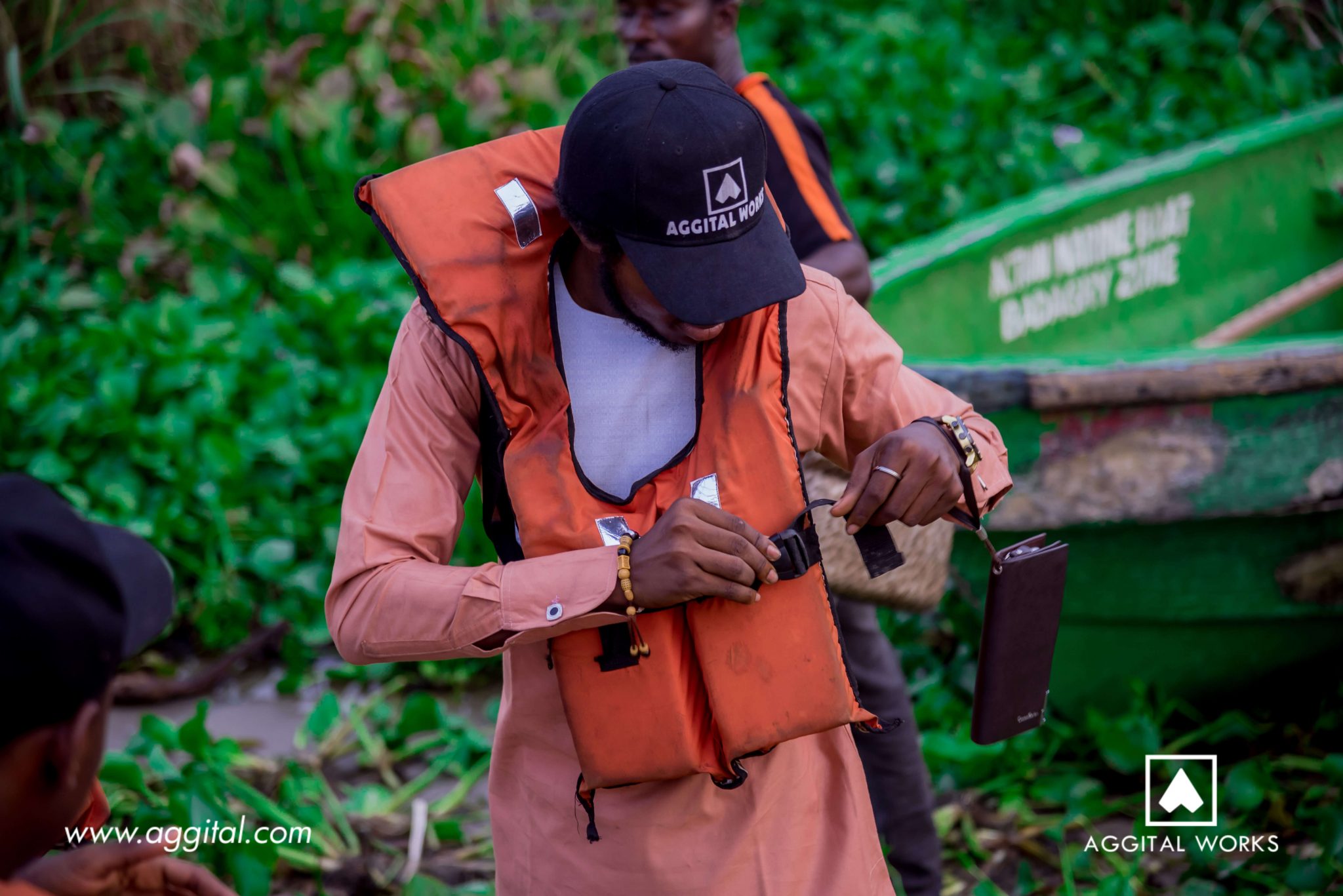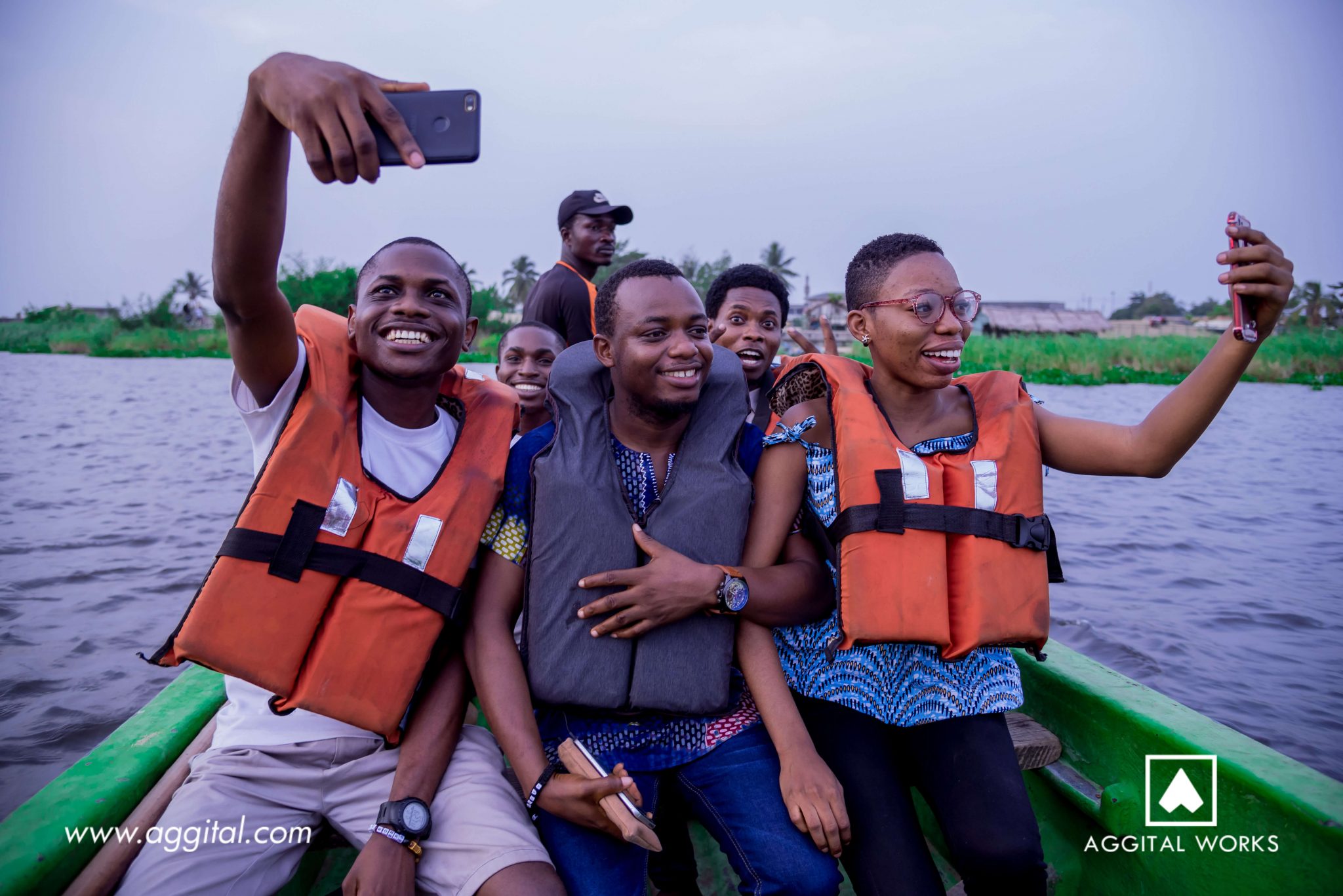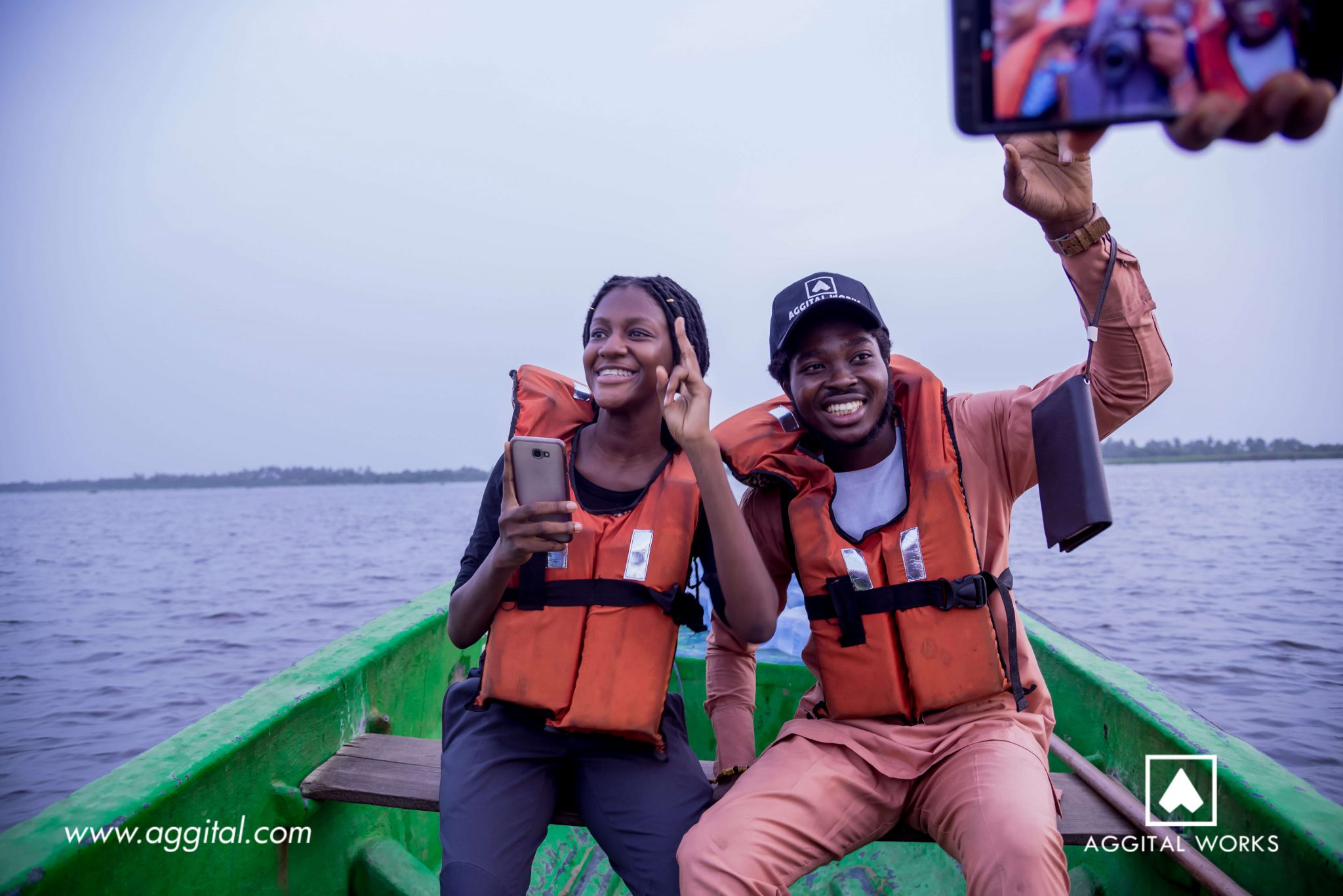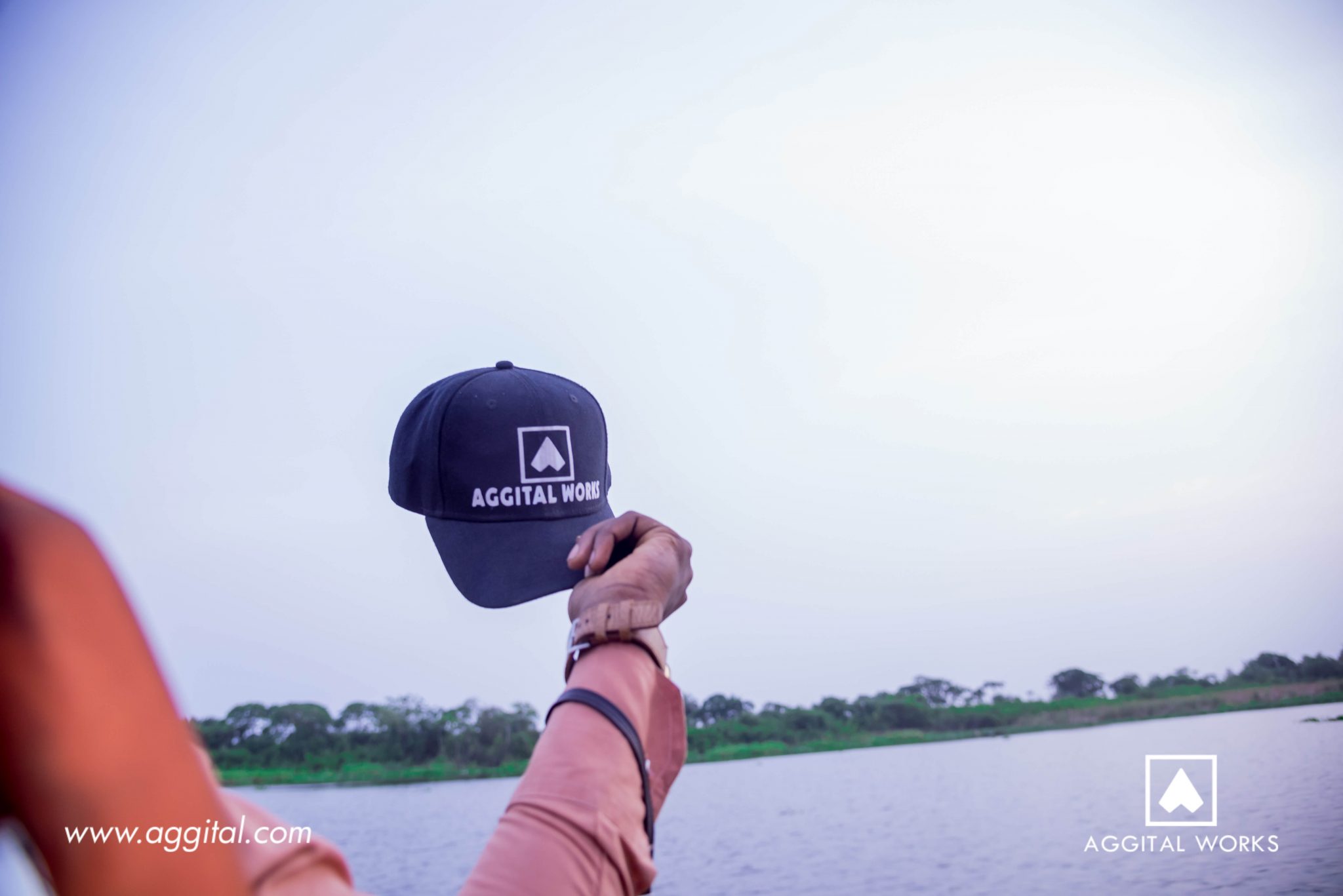 Yippyy!
We made it to the other side!!!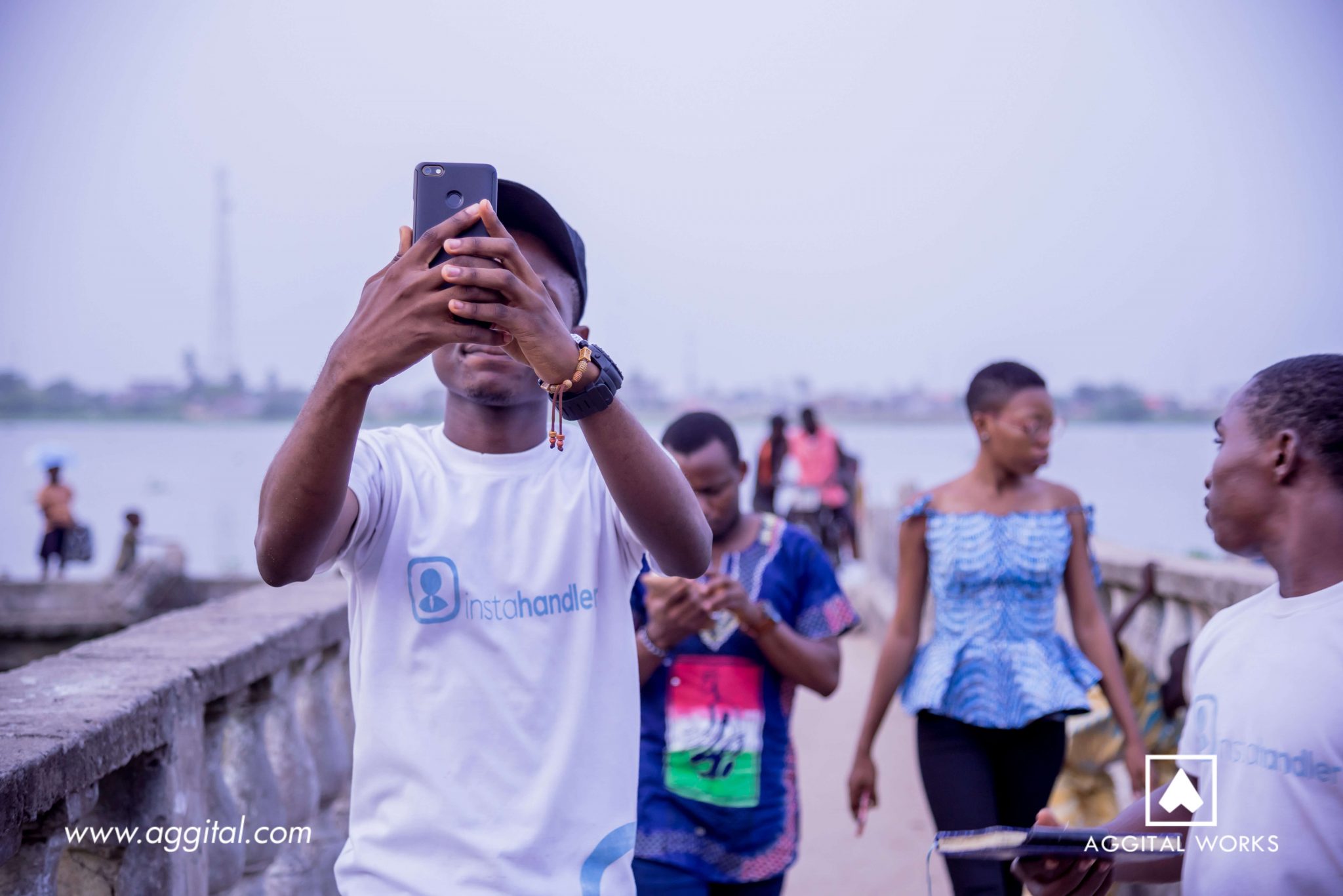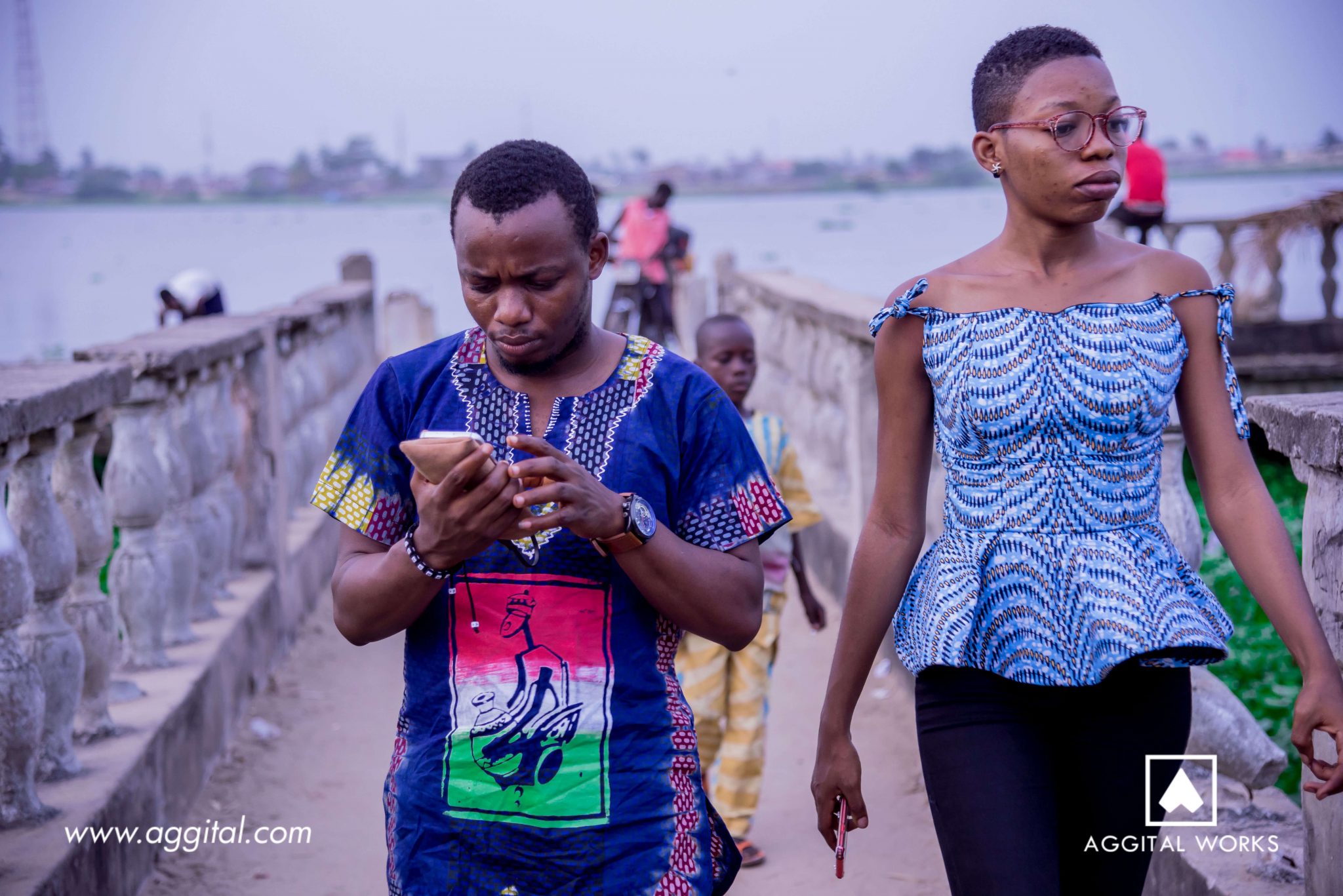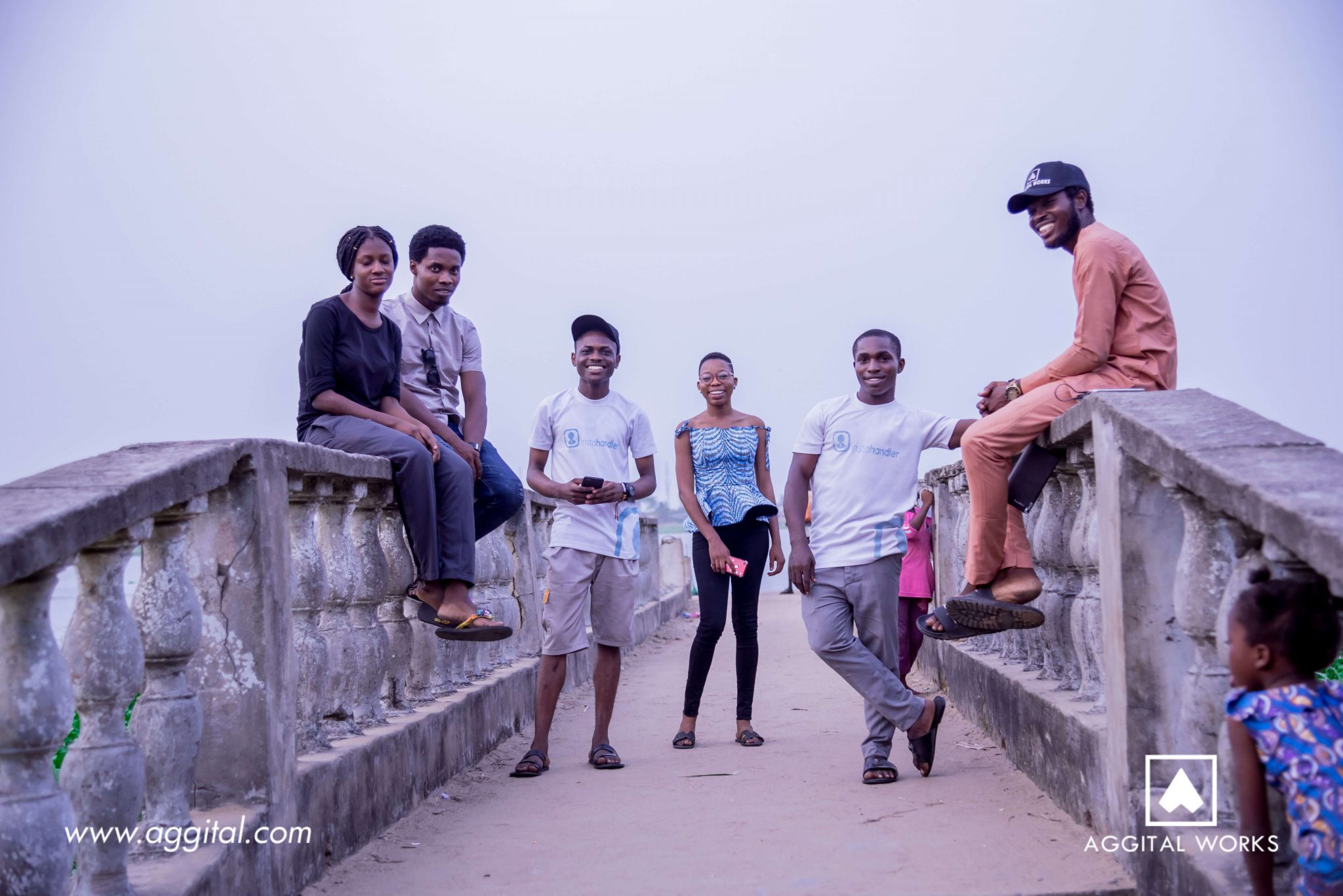 Now, it felt like we were at the end of the journey, but we were wrong, the real journey had just begun. It was the original slave route and we had to walk to the sea.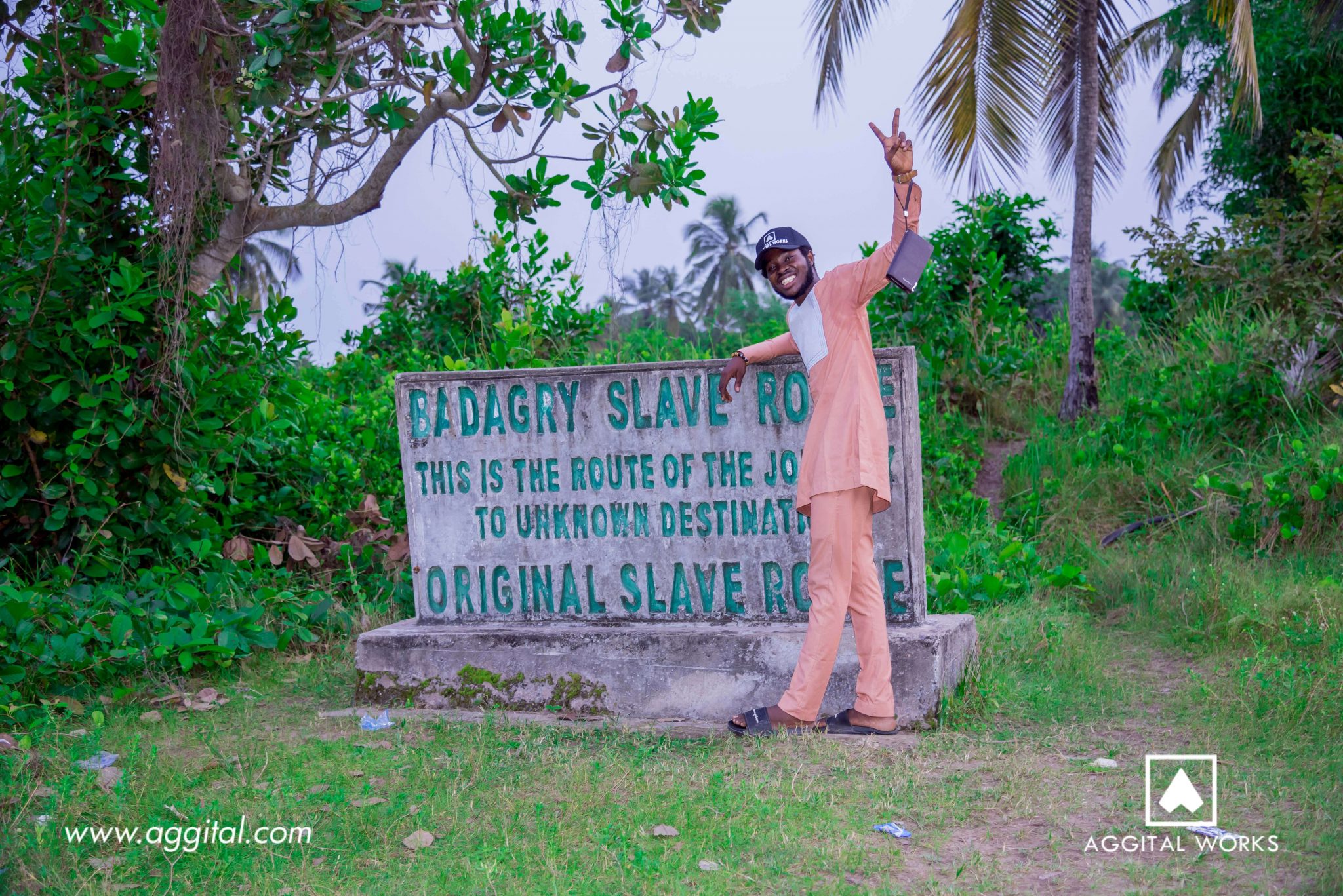 Apparently, the slaves were allowed to drink water from a well before they were shipped off to become forefathers to Beyonce and the likes.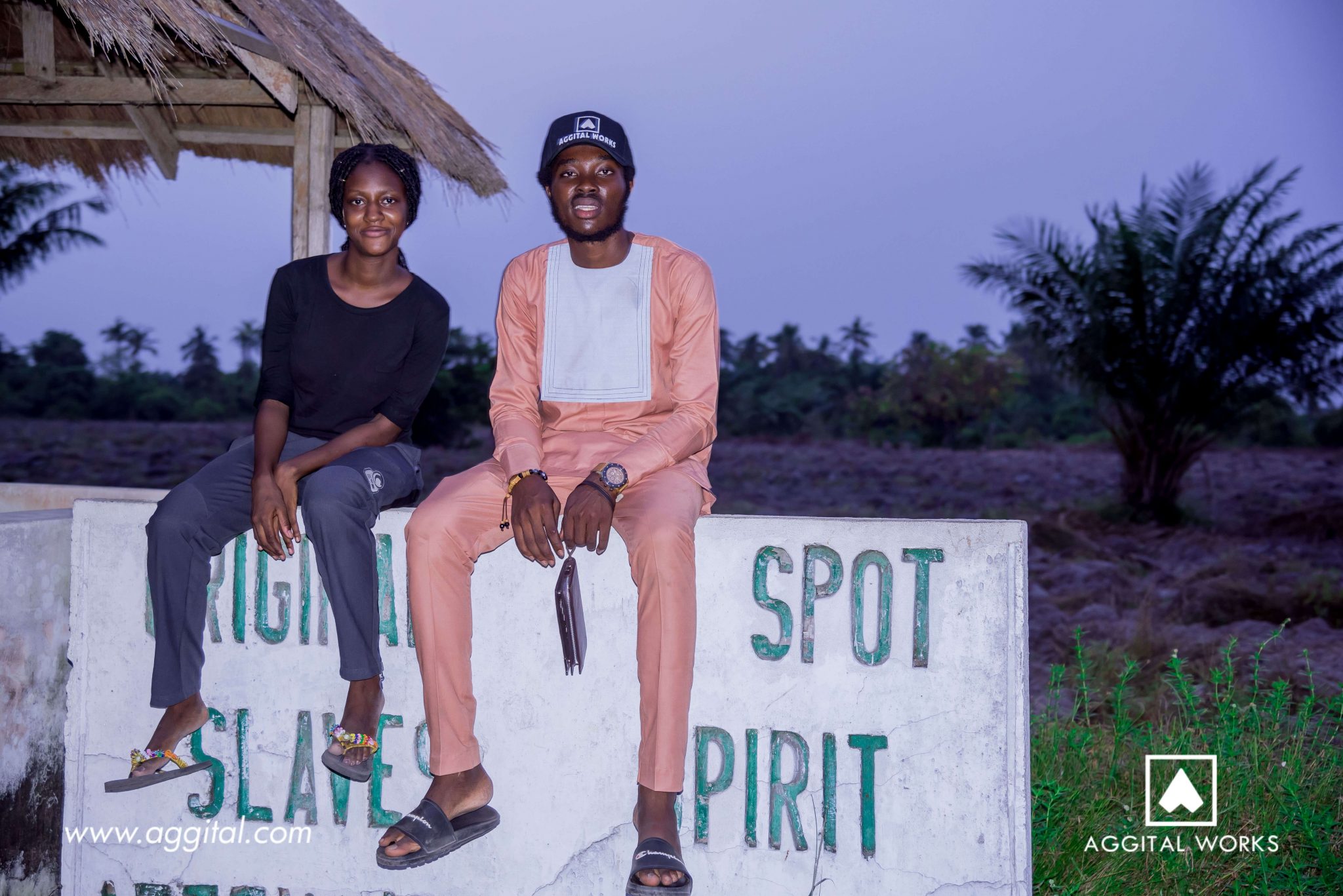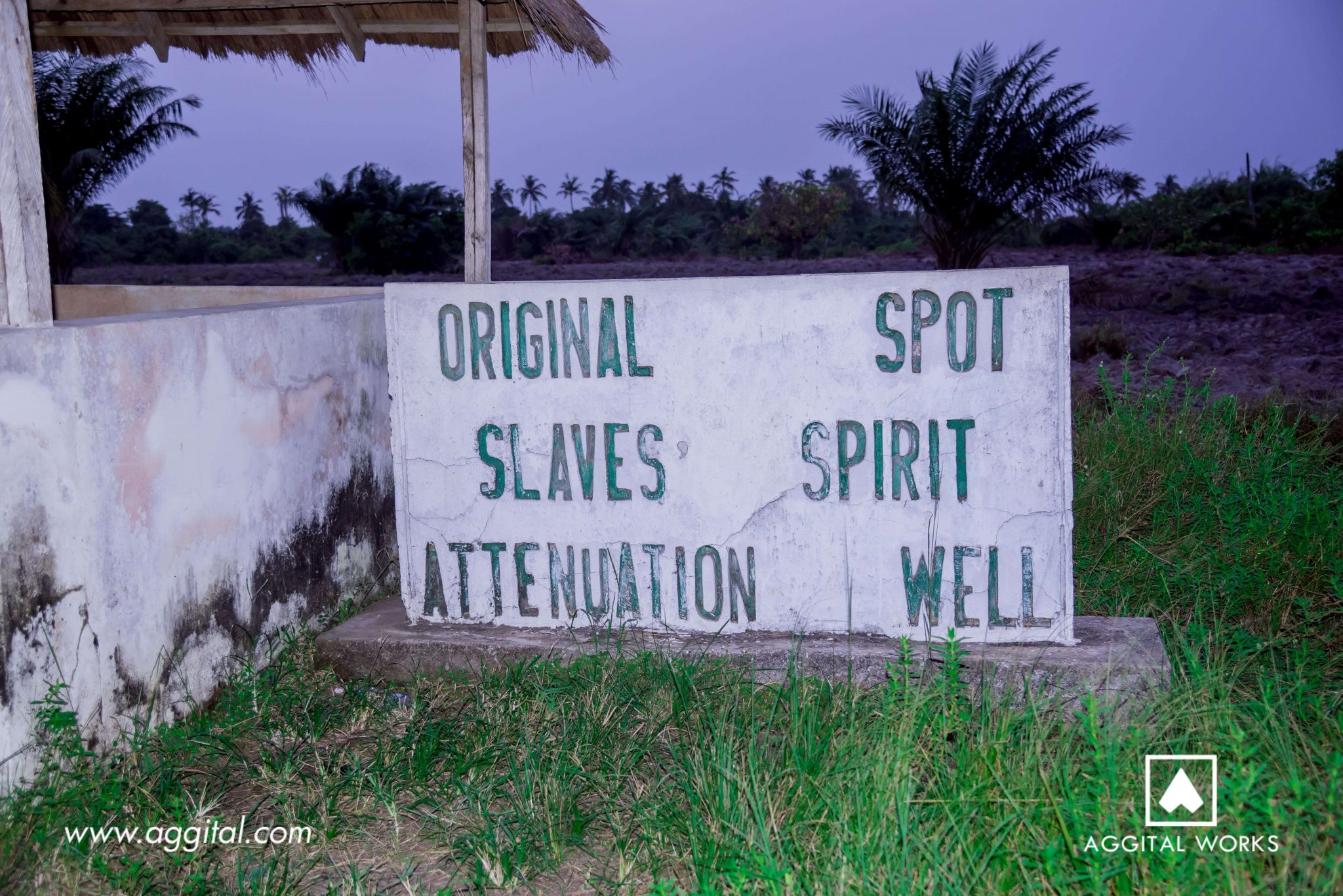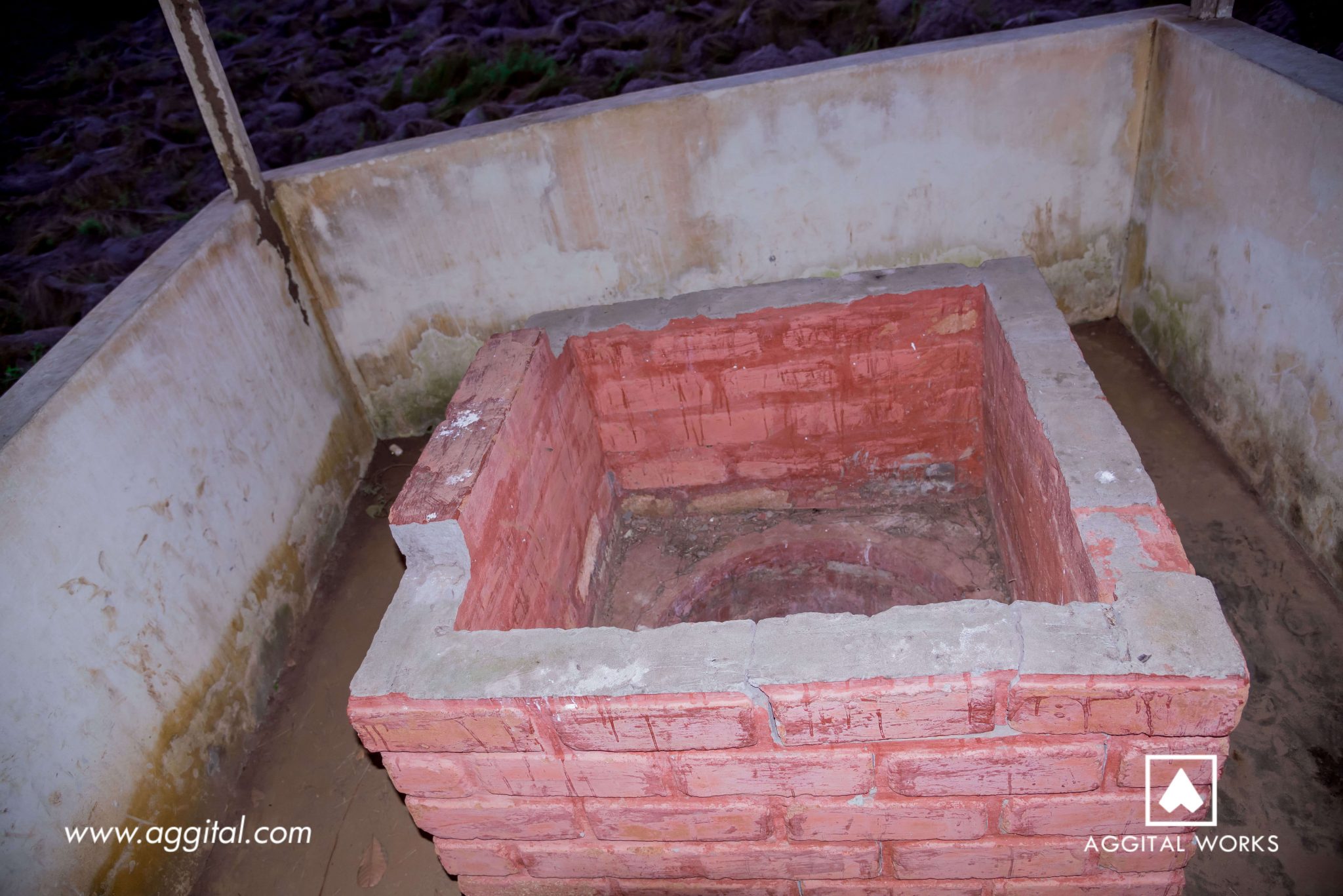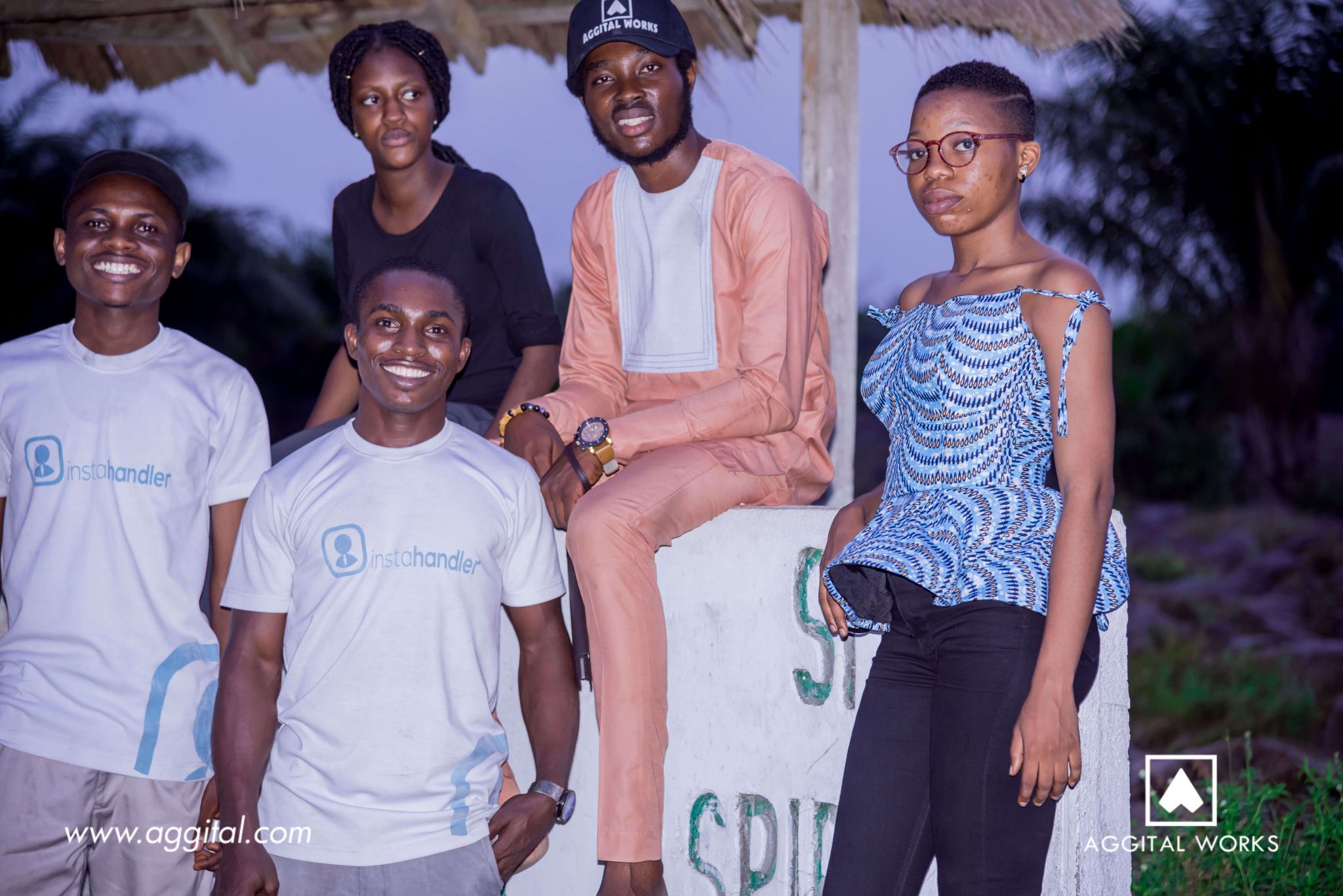 We're pretty sure that Ori-Oke Gboyanminu wasn't there when the slaves were walking towards the sea, but it's there now. So, you can choose to visit The Point of No Return and still battle your enemies on the Prayer Mountain.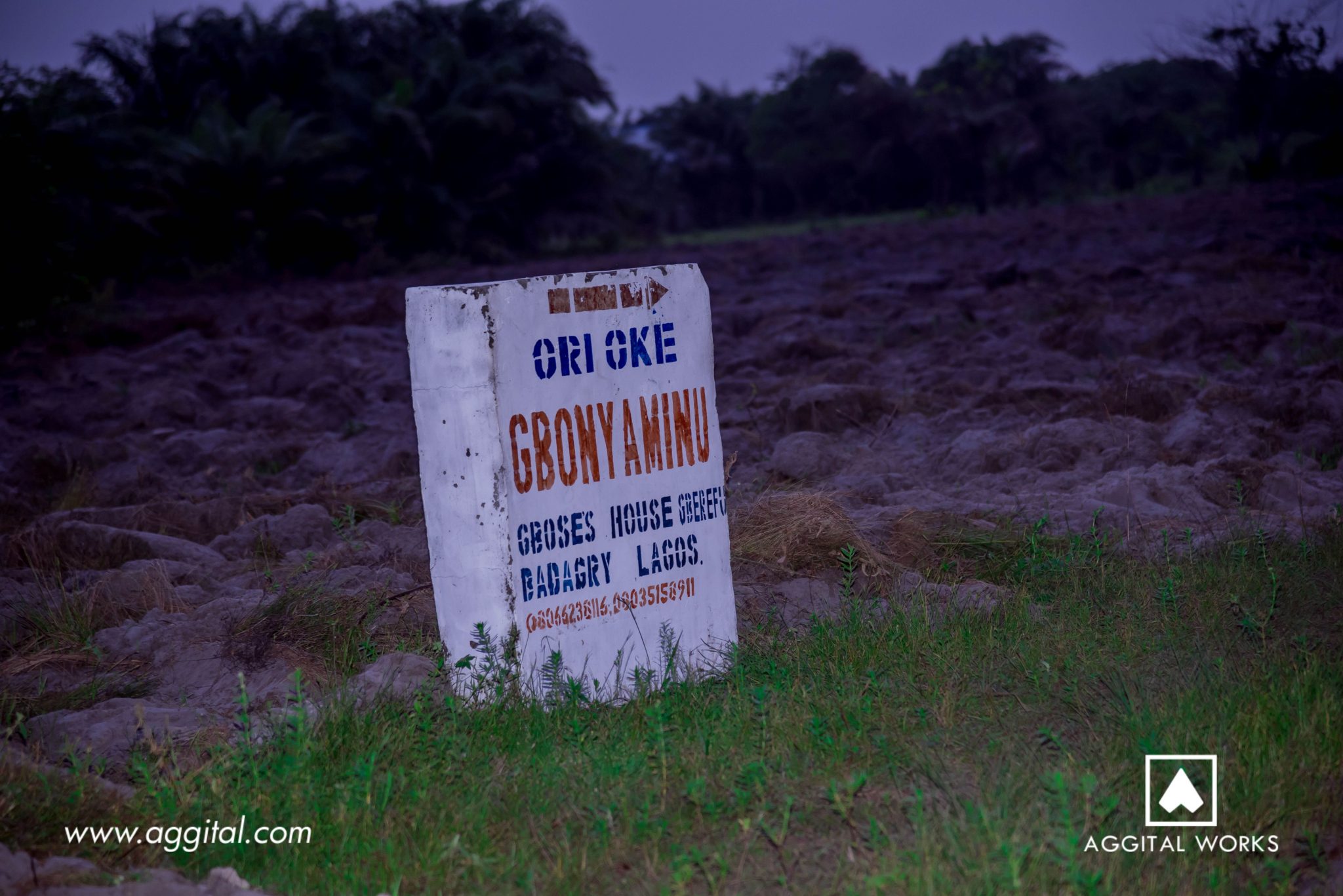 We are not slaves but seriously, walking towards the sea was exhausting.
As you can see, it was getting dark and unlike the slaves, we weren't even chained, flogged, or hungry, but we were still tired. If you're not a fan of long walks, don't bother crossing to the other side, especially when it's sunny.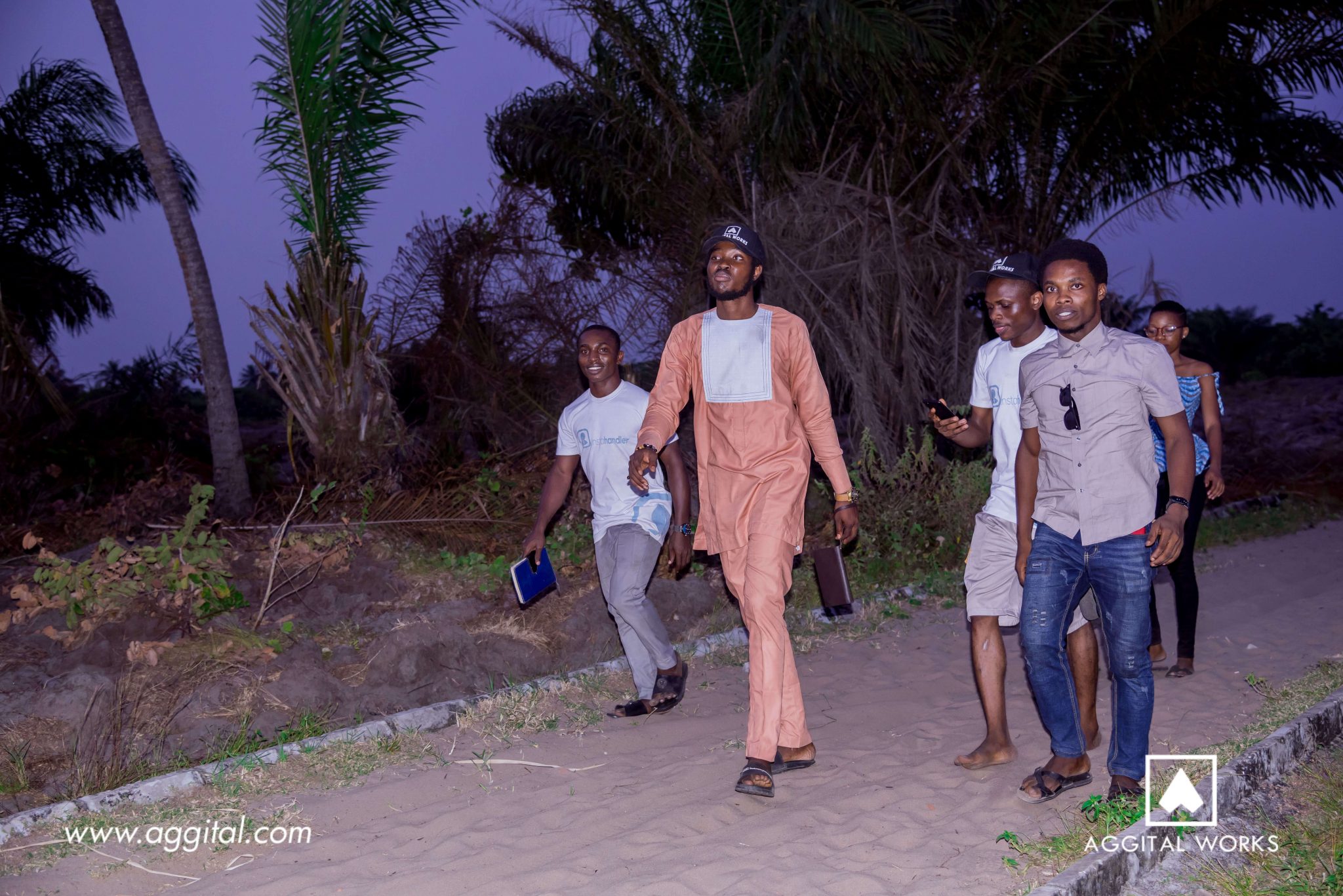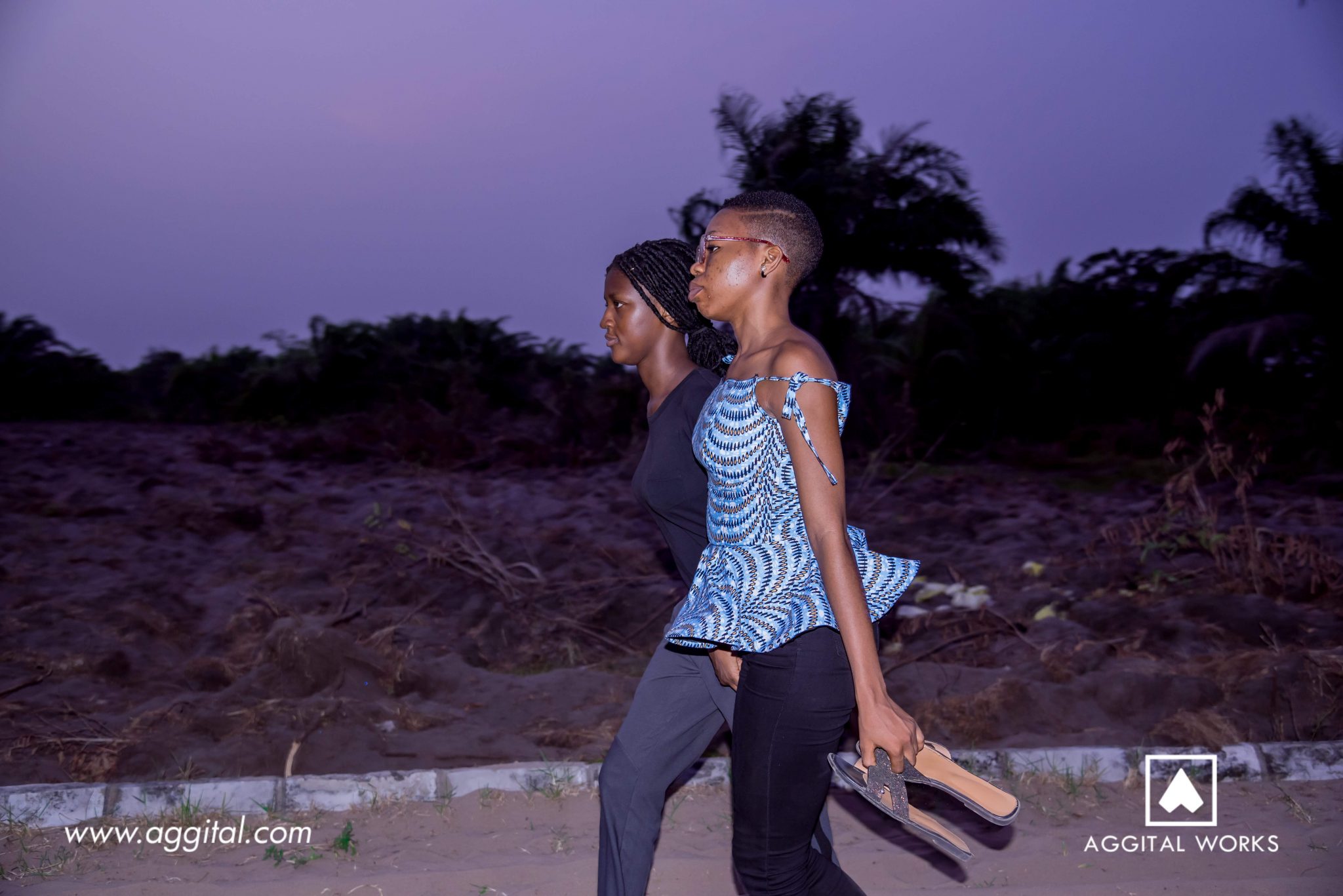 Finally, we arrived at the sea – The Point of No Return, Journey To An Unknown Destination.
Despite the name of the location and a large amount of Chameleon Crabs, we returned in one peace.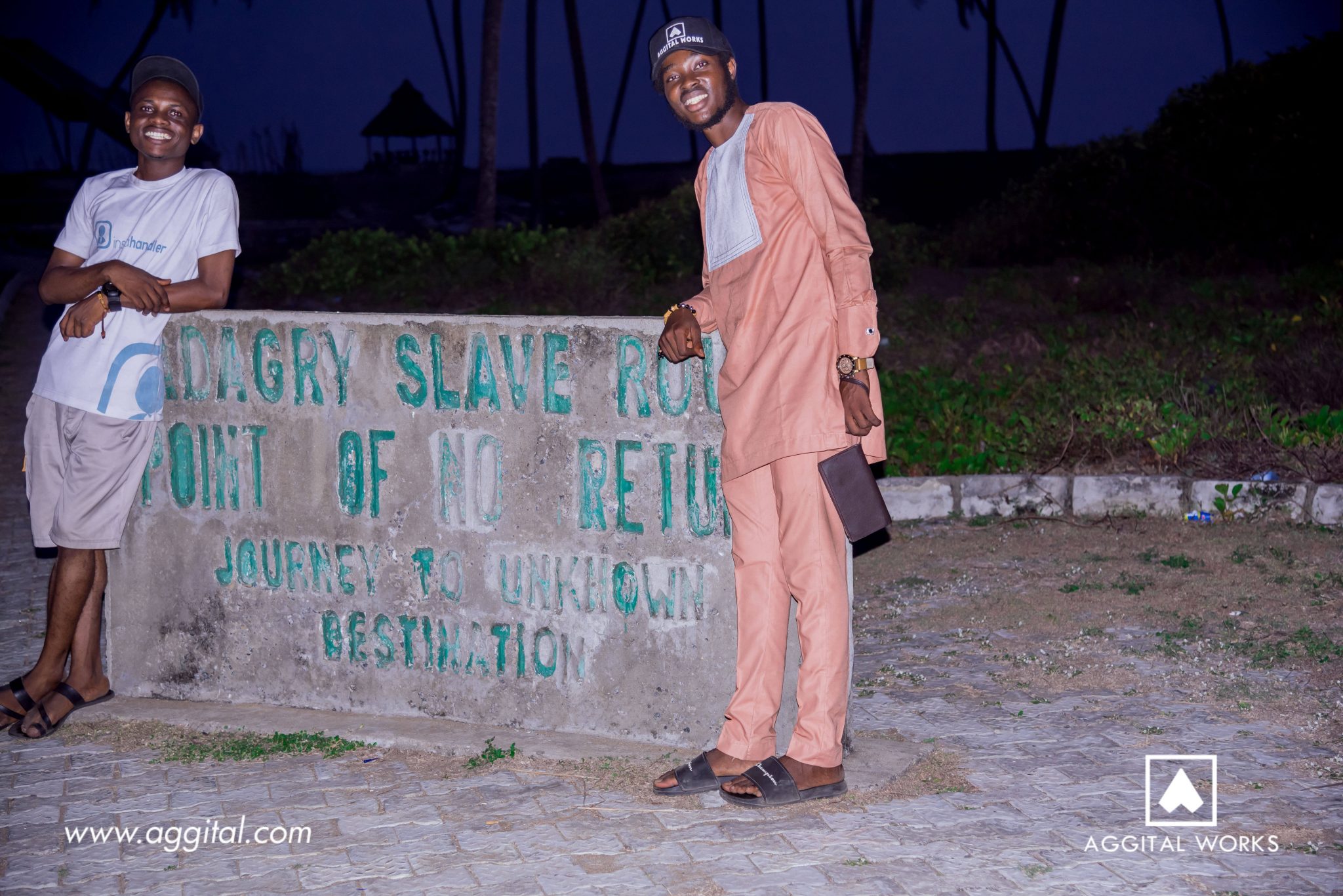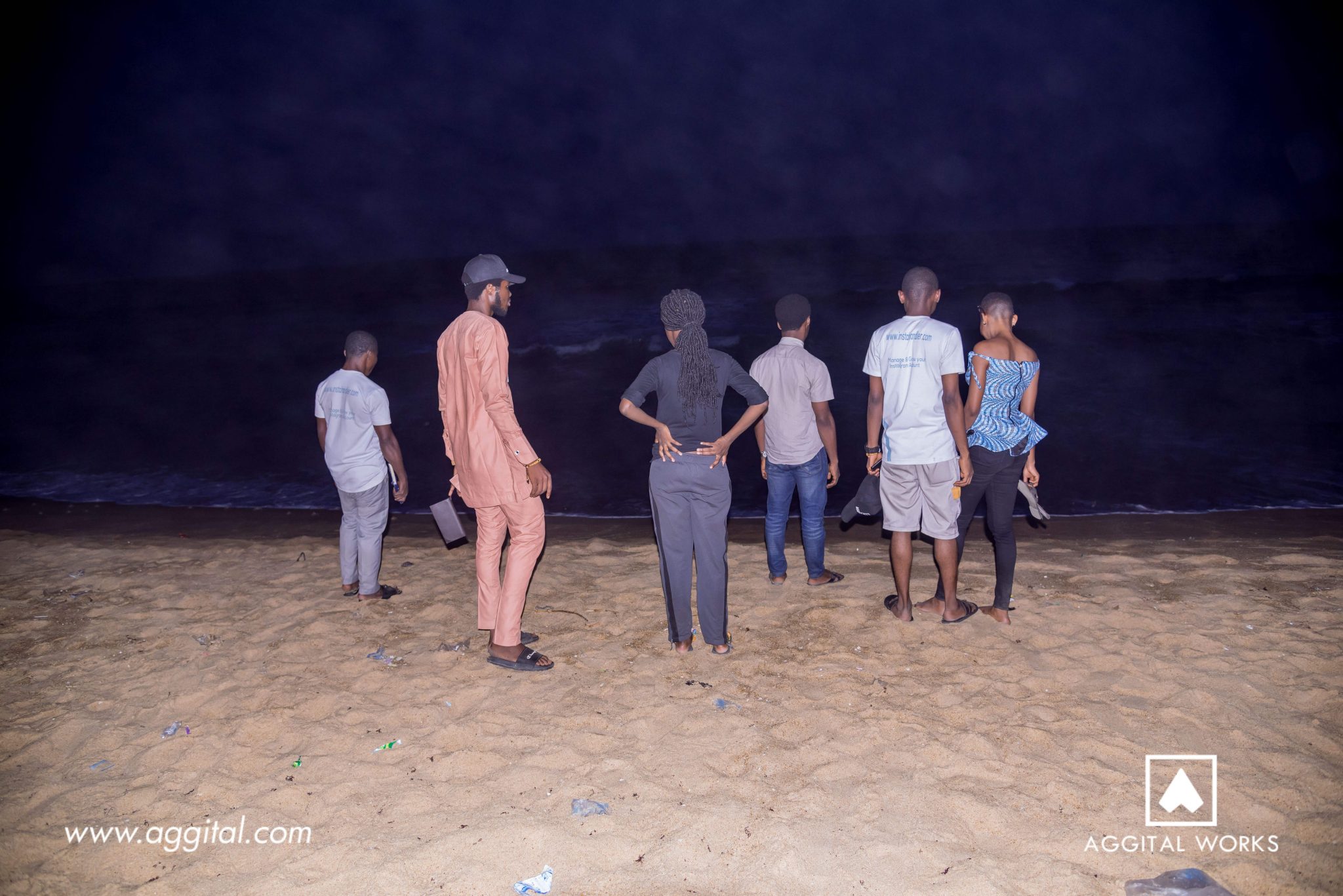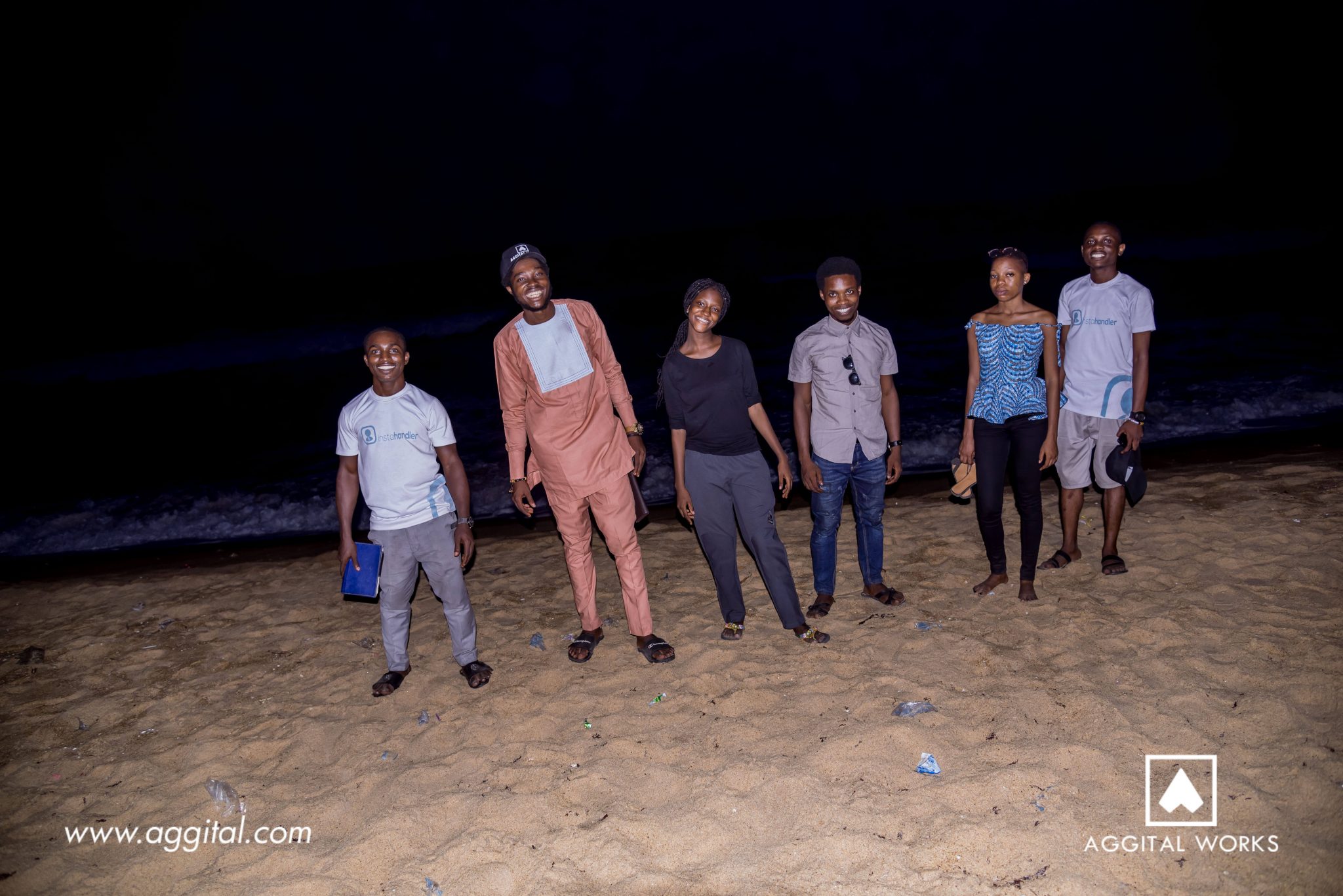 As much as we wanted to show you what the sea looks like, we can only describe it.
It was endless, probably leads to Scotland, but we weren't ready to find out so we just took pictures and started our journey back to the mini-beach.
You should probably know that the location is not much of a relaxation center, construction is still going on in the area and the amount of crabs on the sand is quite alarming.
By the way, this is what Civic Center looks like during Christmas Season.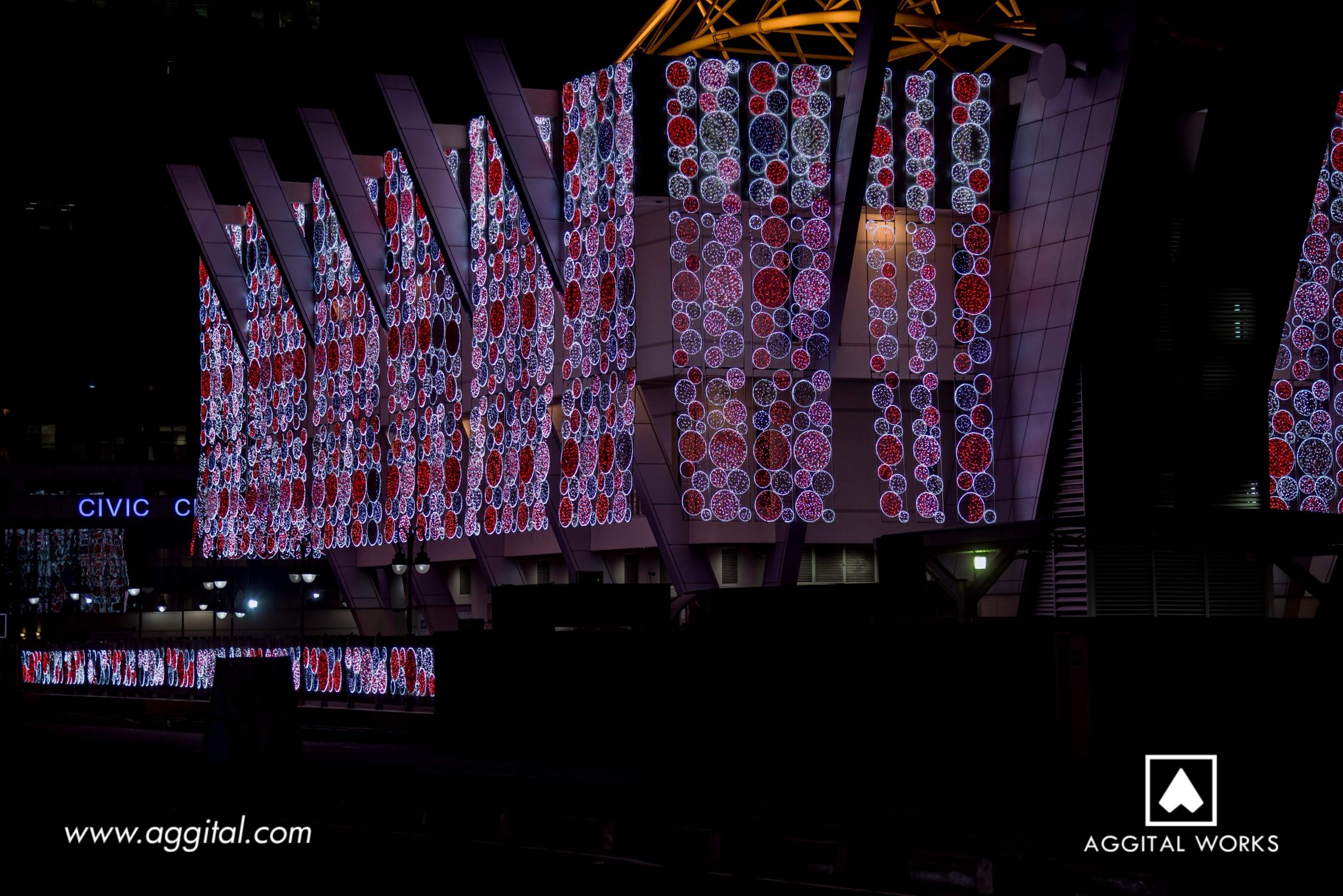 It was well past 7:30 pm when we got back to where we parked the car, it was a fulfilling night. If you happen to follow our Instagram story, you would know by now that we arrived back at Ajah by 3 am in the morning.
We had a quick stop though, dinner couldn't wait till we reach home.
If we didn't learn anything, we learned that time is very important. It was a pleasure to tell you about a few things in Lagos and also give you a hint of what to expect if you decide to visit this exact location.
Leave early
Take a facecap or sunglasses with you
If you have one, go with an SUV
Buy your lunch before getting to Iyana-Iba
If you don't like long walks, don't bother crossing the mini-beach
If Crabs piss you off, don't bother stepping on the sand when you reach The Point of No Return.
Once again, it was a pleasure sharing the very first chapter of Aggital Travel Diary with you. We'd be more than honored to tell you about our next visit.
Merry Christmas In Advance!