Aggital Works – 2017 Year In Review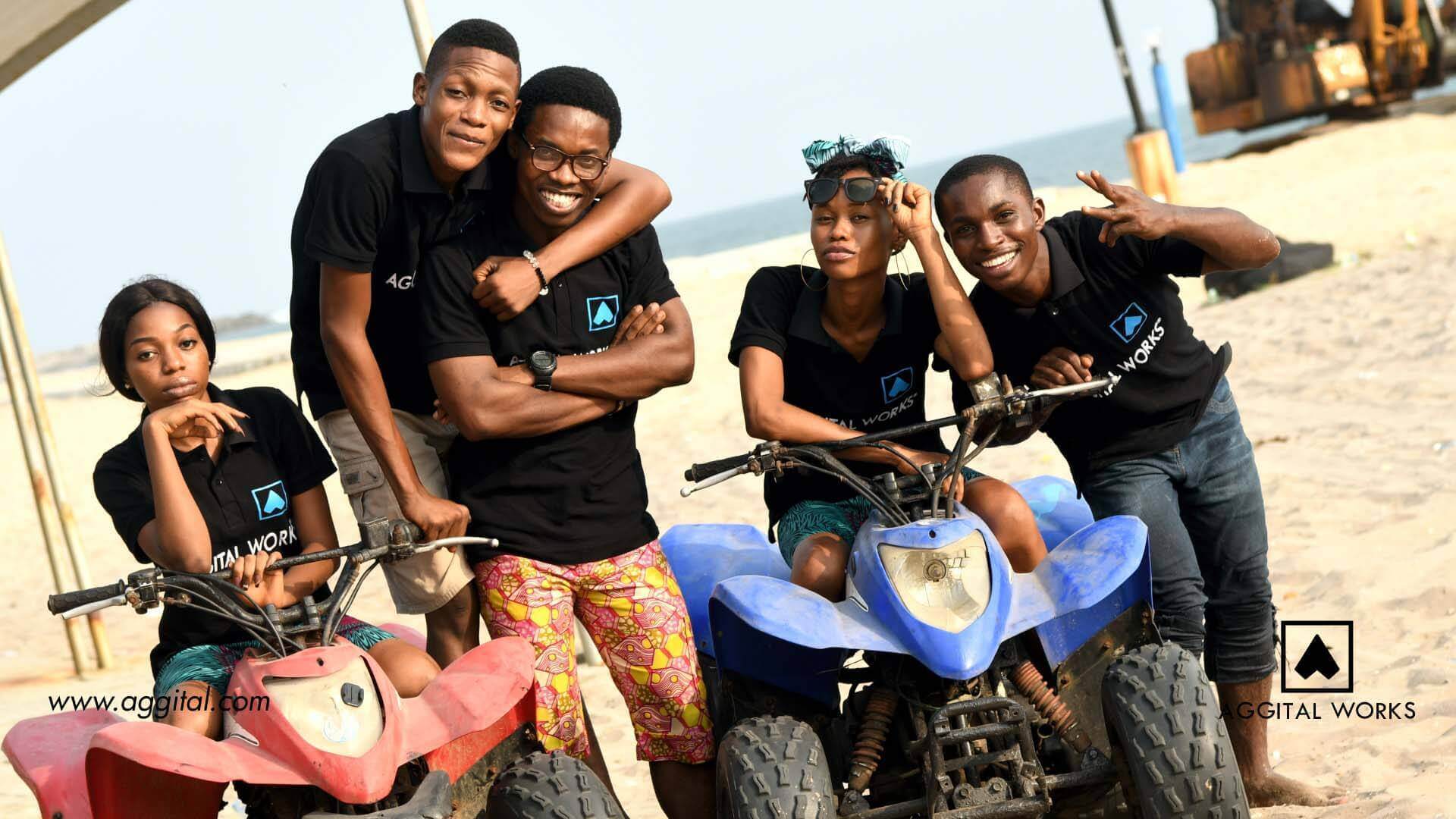 The pictures you're about to view is a simple summary of our 2017 in retrospect. It's not been such a long time, but we're sincerely grateful for how far we've come and we'd love to share our little story so far with you.
Enjoy!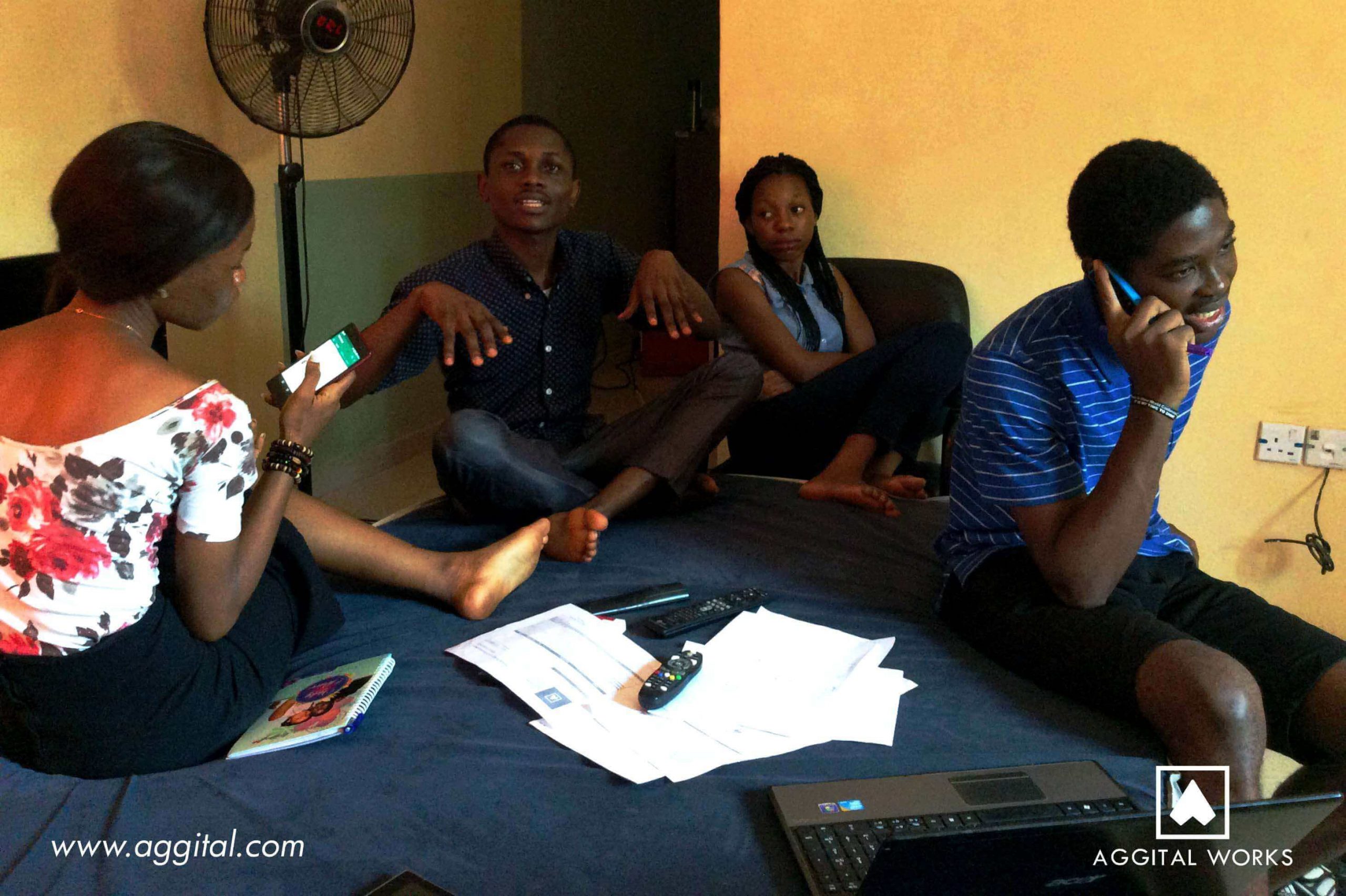 1:55 PM, Wednesday
24th, May 2017.
This was the first time we met as a team and also the first official meeting we had. Although the picture looks so unofficial, this was the day the Oracle shared the Aggital dream with the rest of the team. It was a long a*s meeting and as you can see, one of us looked really hungry.
At the end of the meeting, we had our first meal together and it was then we realized we were up for series of  "Camping Brainstorming Sessions".
The picture doesn't look so appealing, but that day is so important and it holds a lot of great memories we'd forever cherish.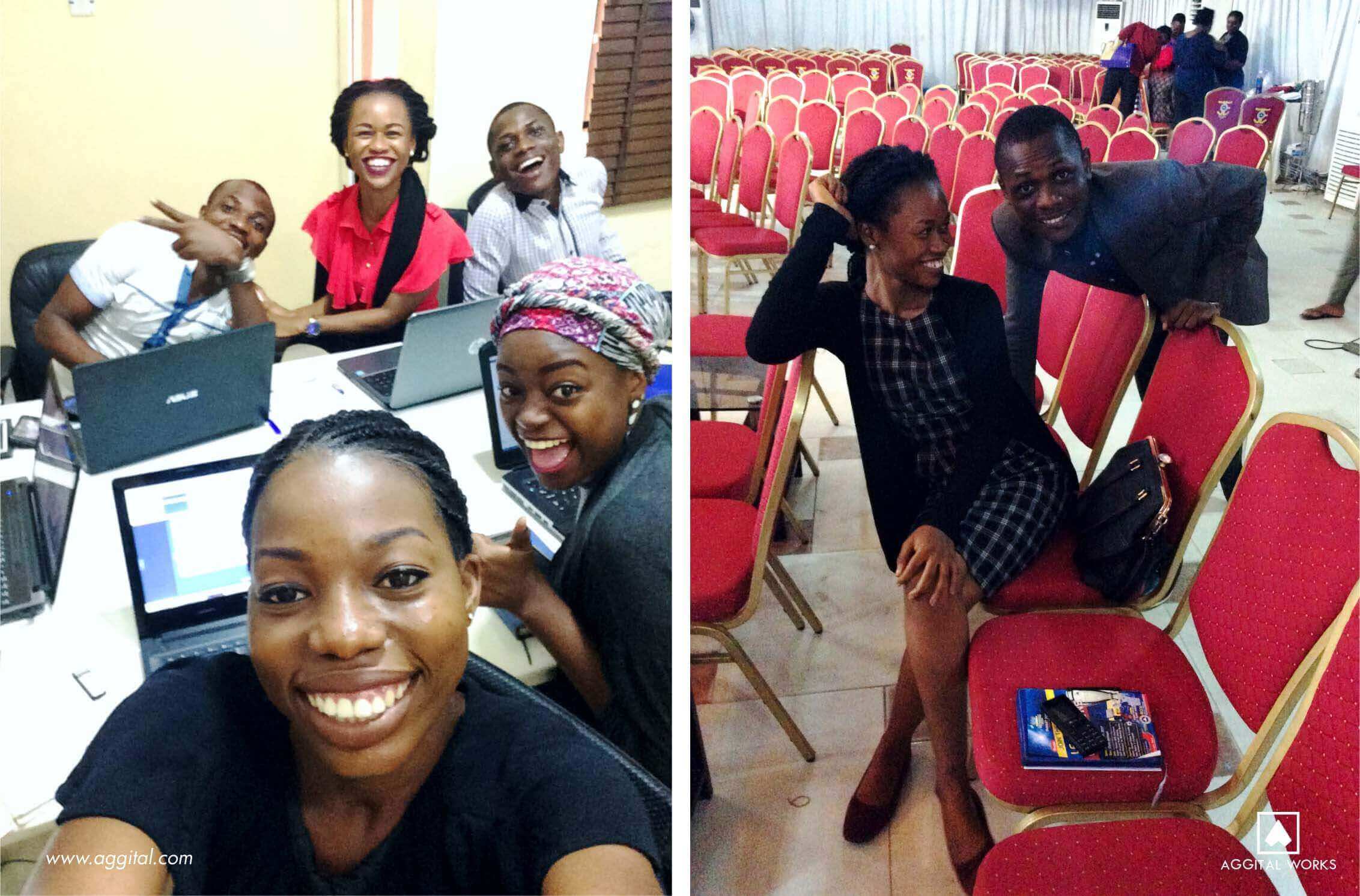 11:36 AM
Wednesday, 19th July 2017.
This was the day we had our very first photo shoot. While we waited for the professional photographer, we took some preamble shots.
9:09 PM
Tuesday, 18th July 2017.
We decided to attend church on this day and of course, we had to take some sauce along too. That lady with the nice hips and the young man in suit were looking so good and memories had to be made.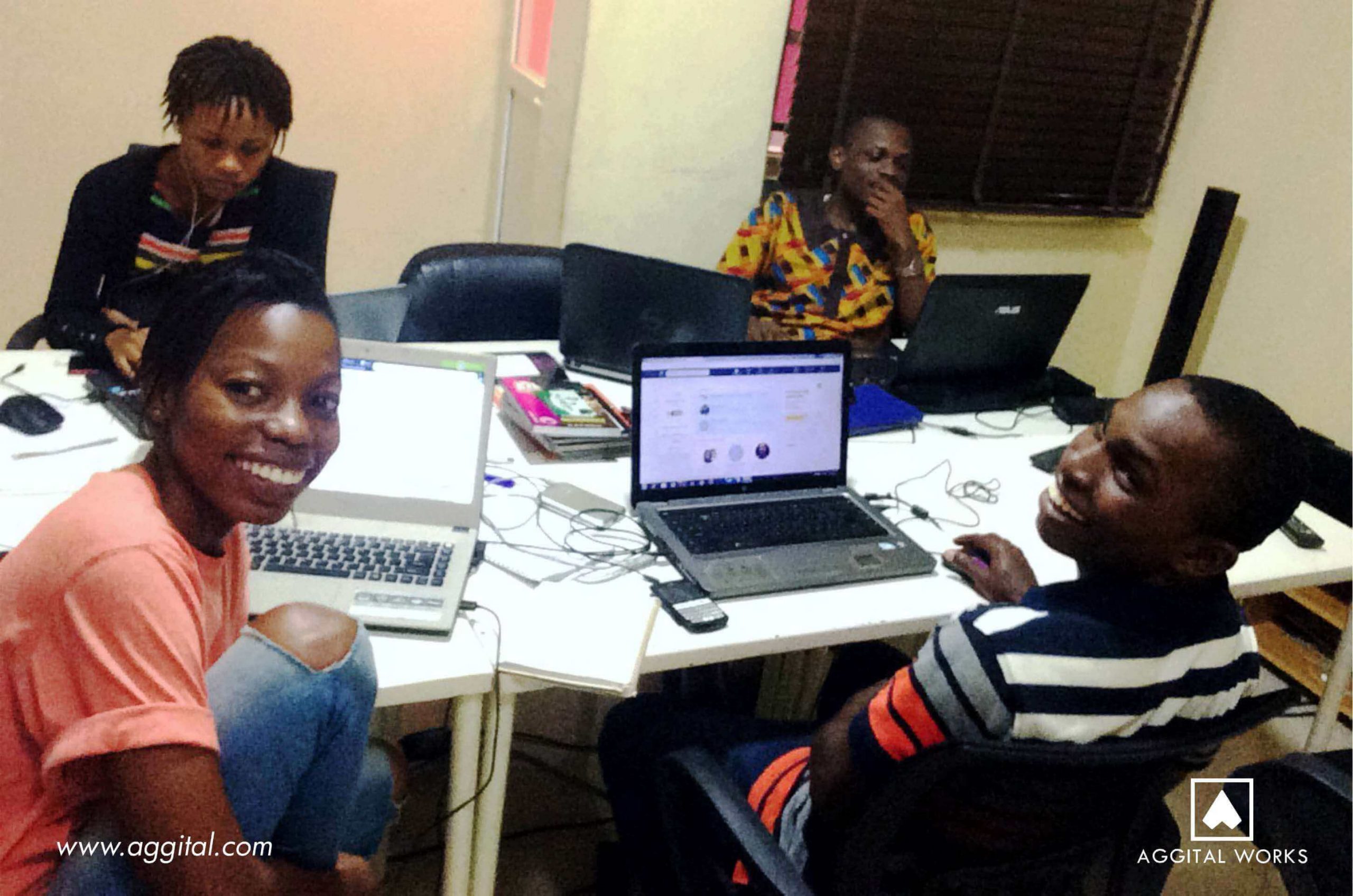 1:10 PM
Friday, 25th August 2017.
Right from July, we didn't really take any pictures. We were starting to get busier and the play time subsided. This day was a Friday and we were like "What the heck! Just one shot wouldn't kill anyone!"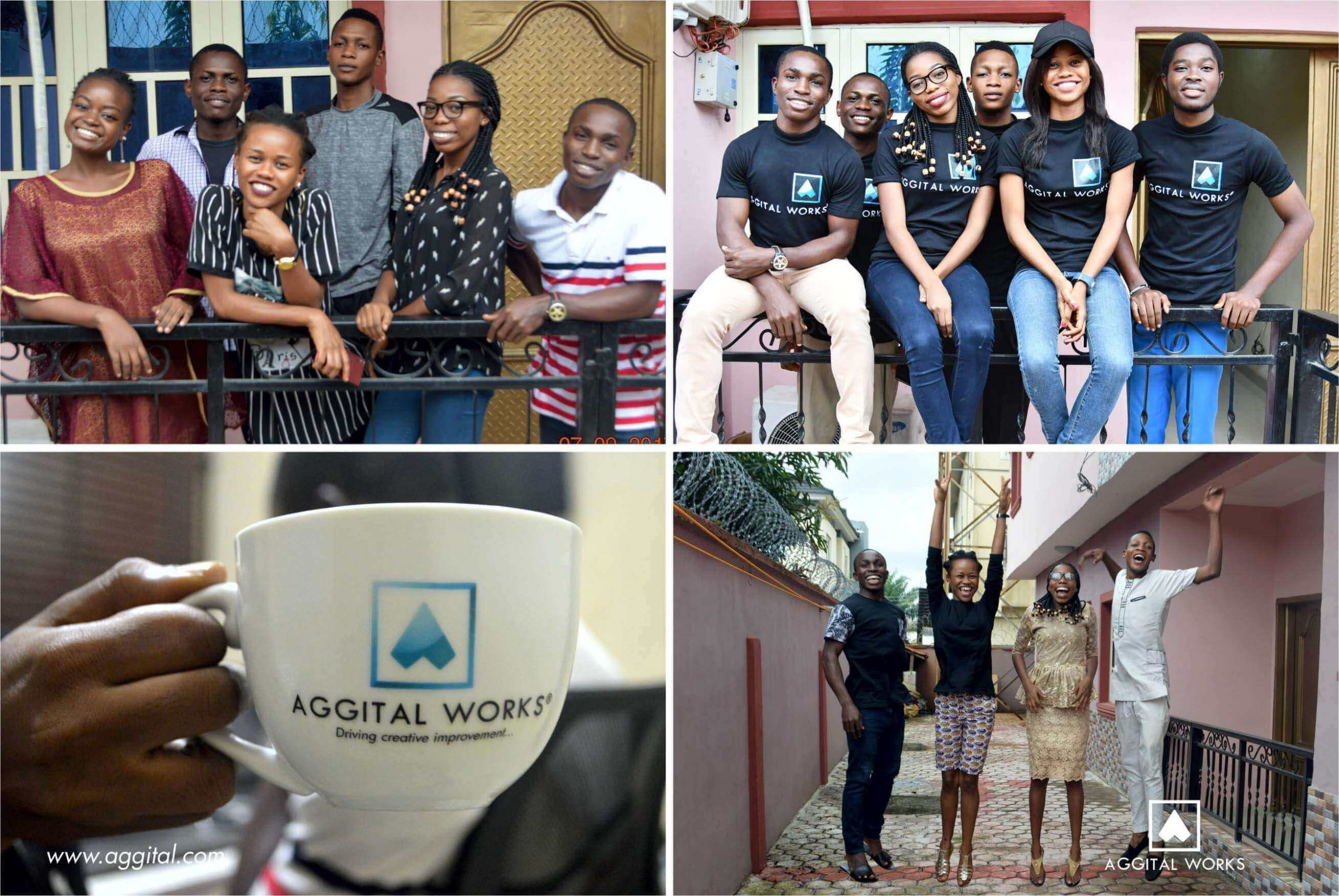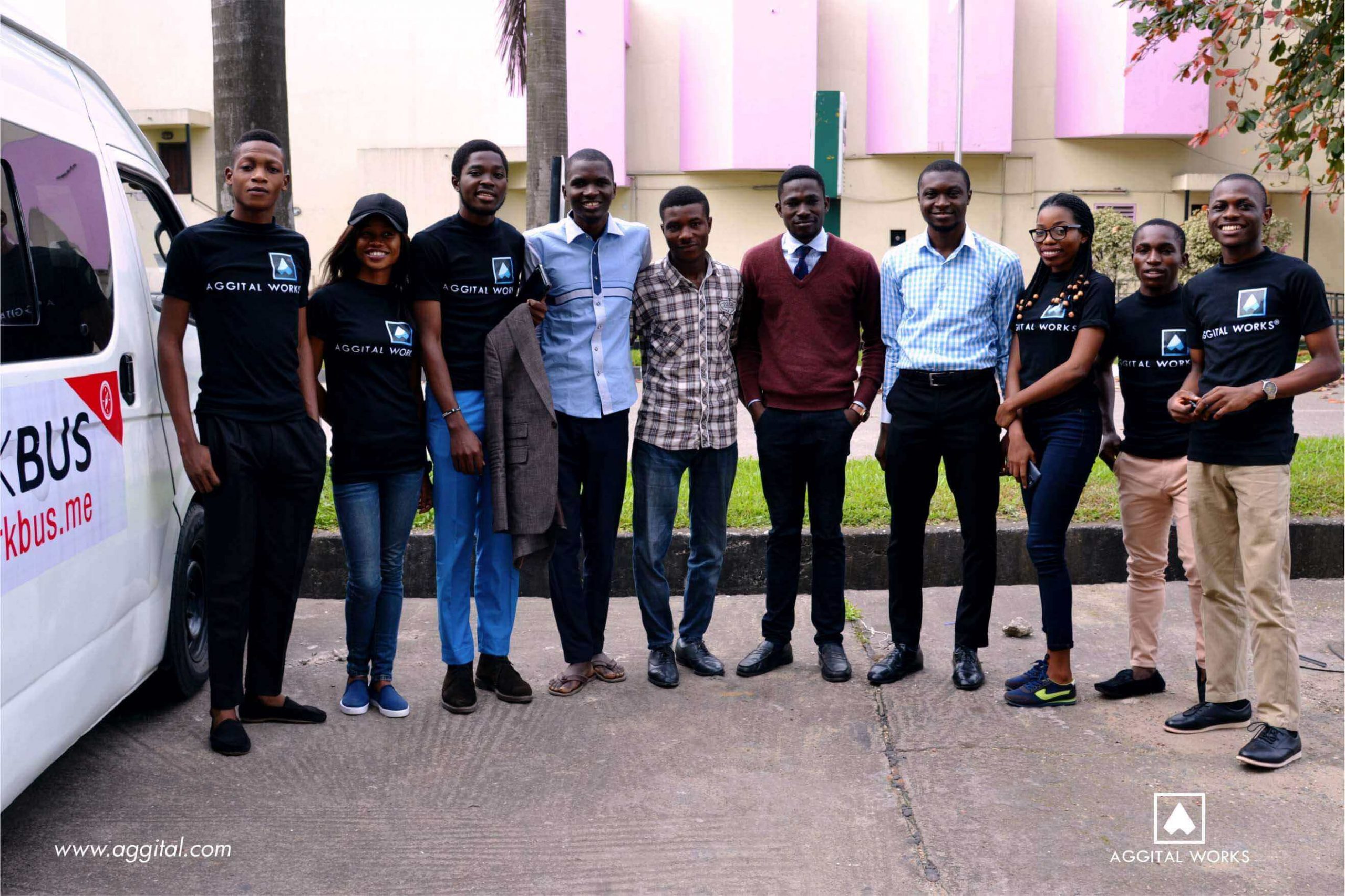 September 23rd, 2017.
September was great! We got our branded tea mugs and also attended our first conference as a team, DWC 2017. Kindly note that the tea mugs weren't totally accepted because of the size, our stomach frowned at it.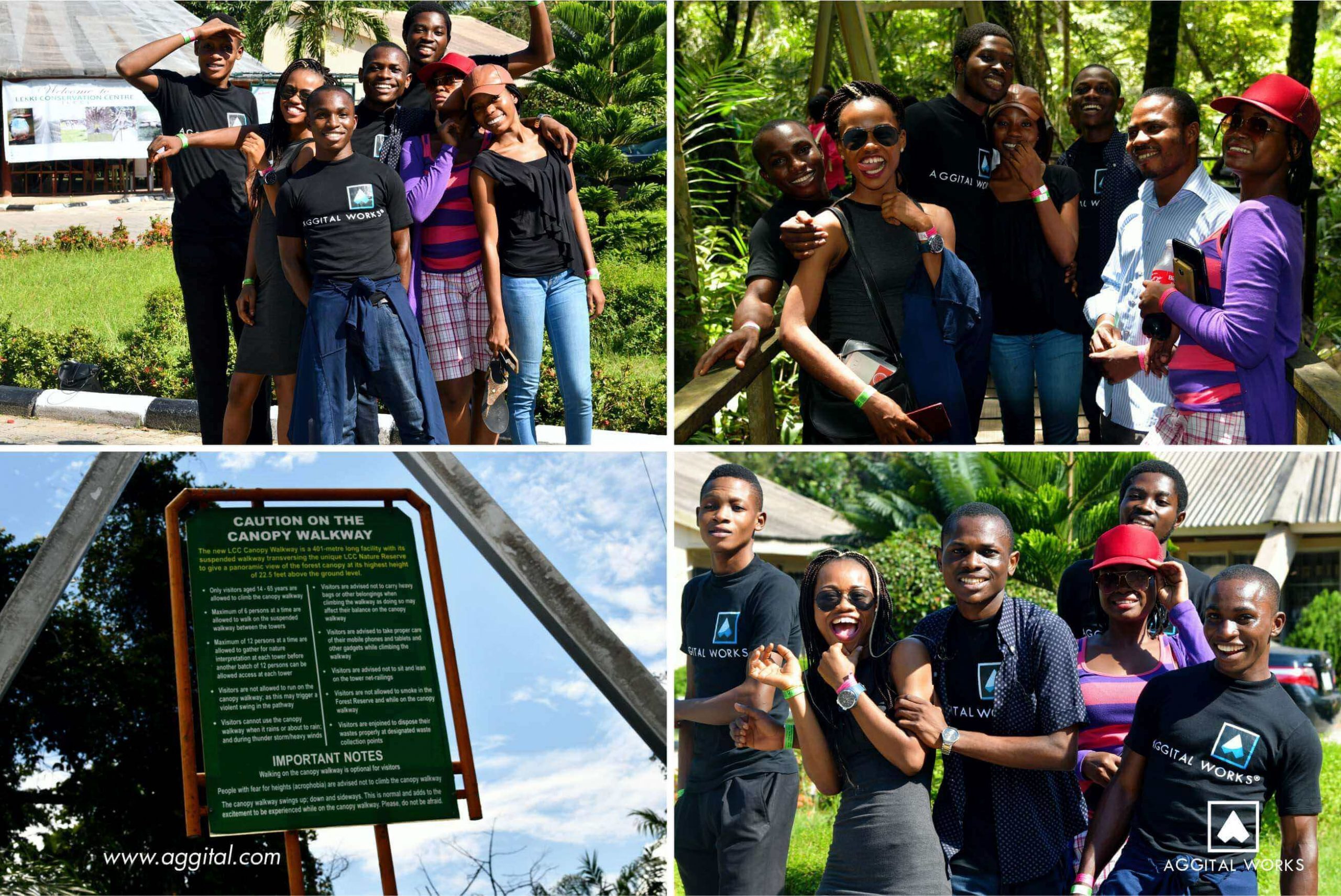 Wednesday,
4th, October 2017.
Some of us had no idea there was a scary canopy walkway at the Lekki Conservation Centre, we simply thought it was a mini zoo where you can chill and eat some food. Although it was a crazy experience, we had mad fun!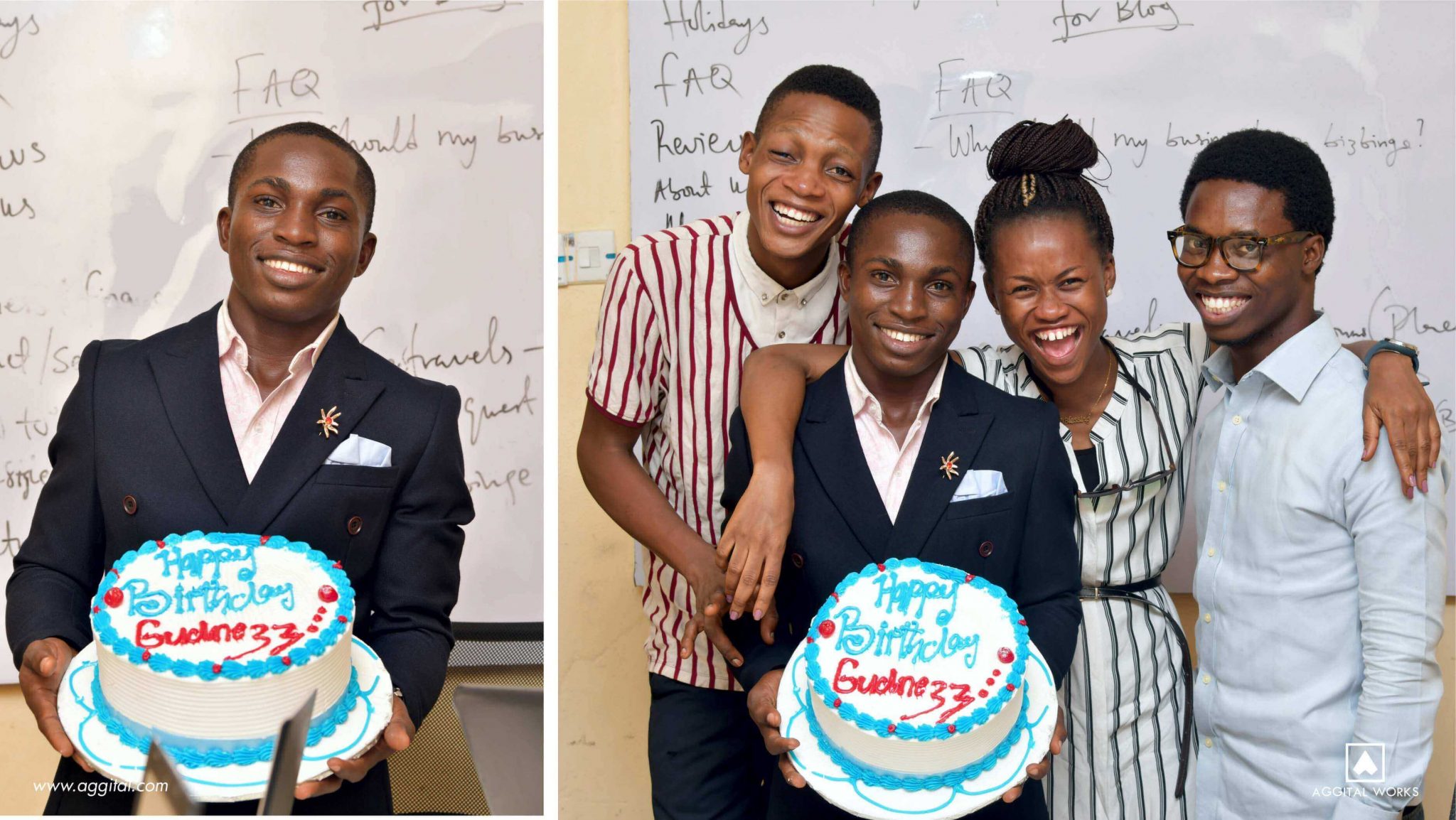 Monday,
6th, November 2017.
One of our web developers had his birthday on this day and we decided to surprise him with a small party. Again, kindly note that he ate almost all the cake and no one was allowed to complain because it was "his day".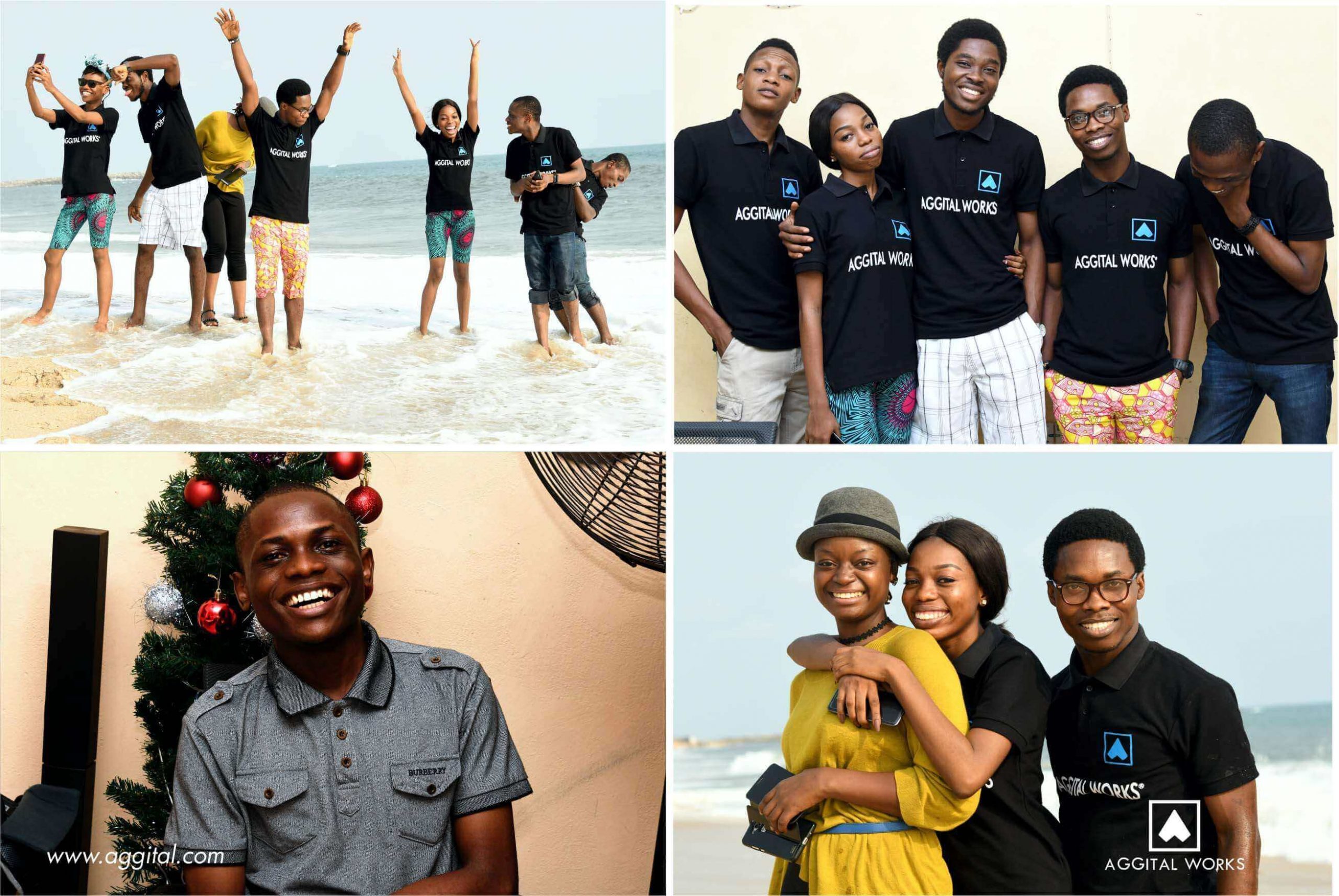 Wednesday
20th, December 2017
December was one hell of a month. Projects kept compiling but we made sure we relieved ourselves of the stress before closing for the year.
This time, we visited Lekki Leisure Lake and that 30 minutes was by far one of the best 30 minutes of our time together.
Although the management of LLL decided to rain on our parade few minutes after we arrived, we enjoyed that short moment and visited other places right after.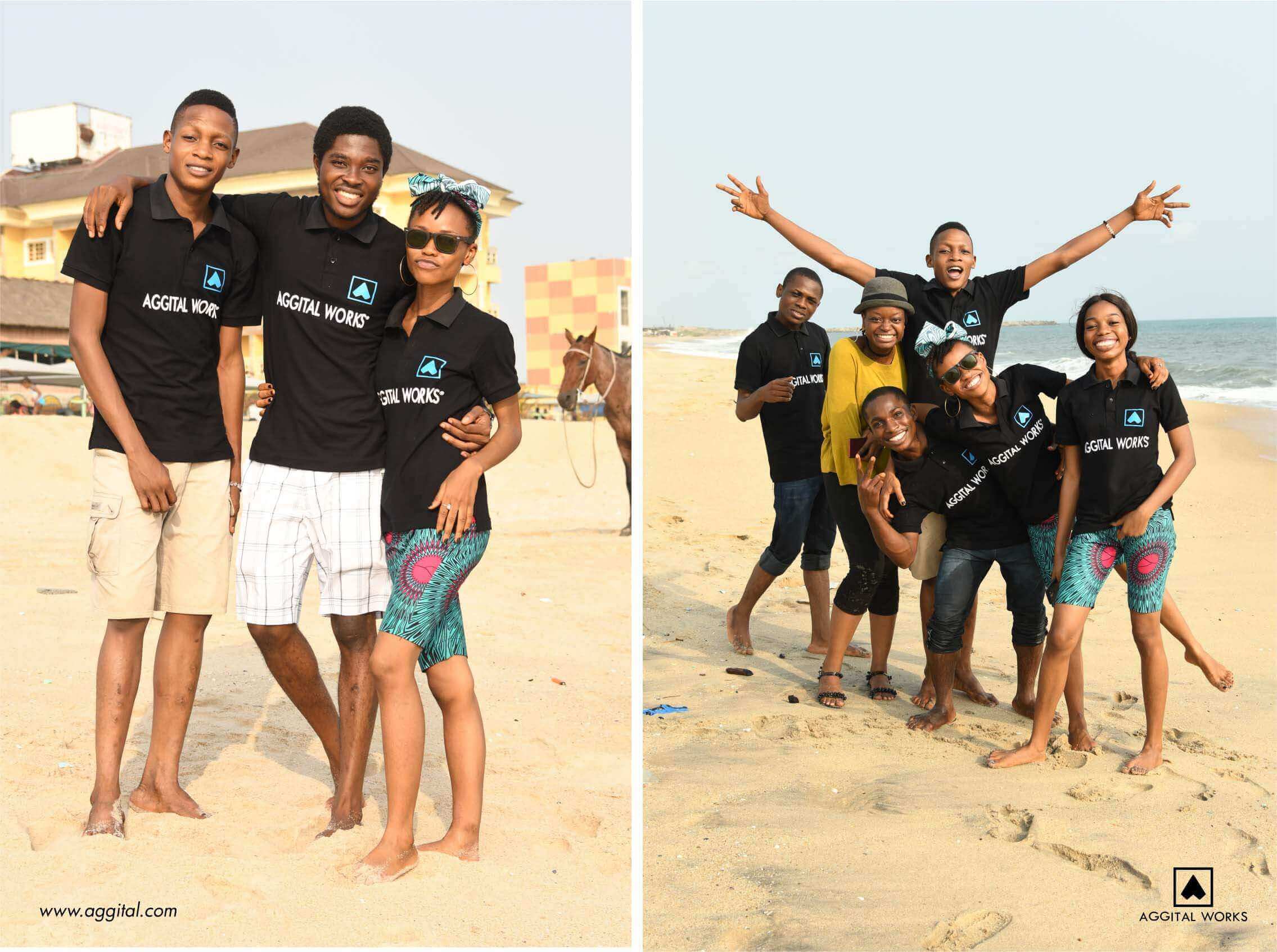 Asides all these photos put together, we recorded a lot of hilarious moments which are unforgettable. It wasn't so smooth and yes, we had some rough times. All of these moments have moulded us, we have learned to grow through them and they have become a vital part of our brand story.
One fact has always been iterated in most of our blog posts, its the fact that our source never goes dry. Through the best and worst times, we choose to hang on to our creator because without him, we are left with barren minds and foolish results.
2018 is a long way ahead and we know its packed full of challenges, but hey, we are packed full of solutions and divine strength too!
It was a great pleasure to have you as an audience and as a client in 2017, we're looking forward to having you around by the end of this year again.
So, whatever 2018 has in stock, we are more than ready to walk through it head held high. We really hope you enjoyed our short story and we're looking forward to working with you soon enough.
Gracias!!!