Our Sweet Company Culture Might Just Interest You!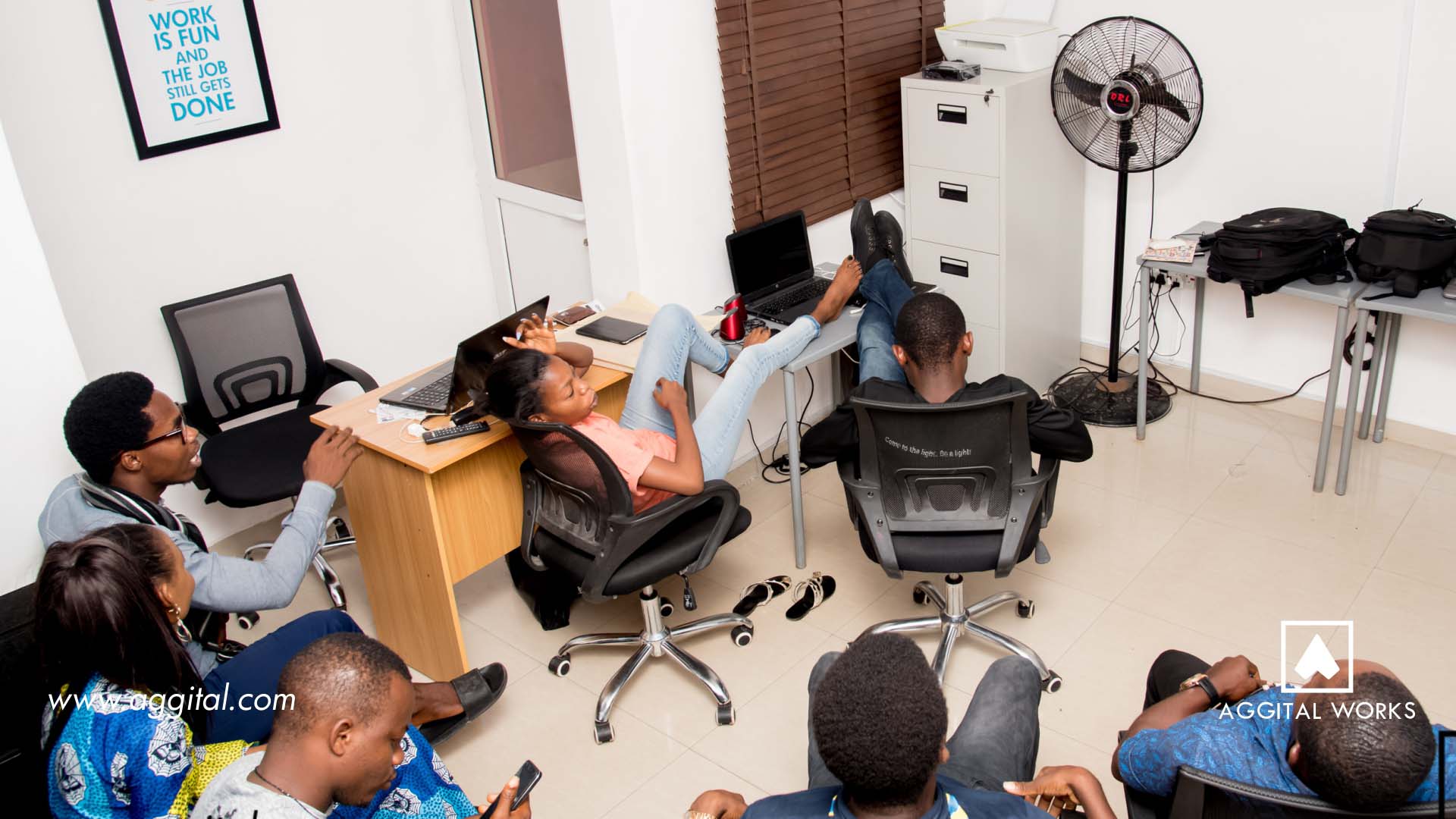 We once had a visitor at the office, he's an active fan of our work on Instagram. Aggital men had a Play Station challenge few days before his visit and we decided to share the exciting moment with our Instagram followers. We also offered an invite for anyone who cared to join us.
After about a week, Precious Westgate showed up at the office with a truckload of enthusiasm. A few minutes had passed and Precious couldn't hold back his question anymore, "Who's the boss here please?"
We weren't so surprised by his question, we get that all the time.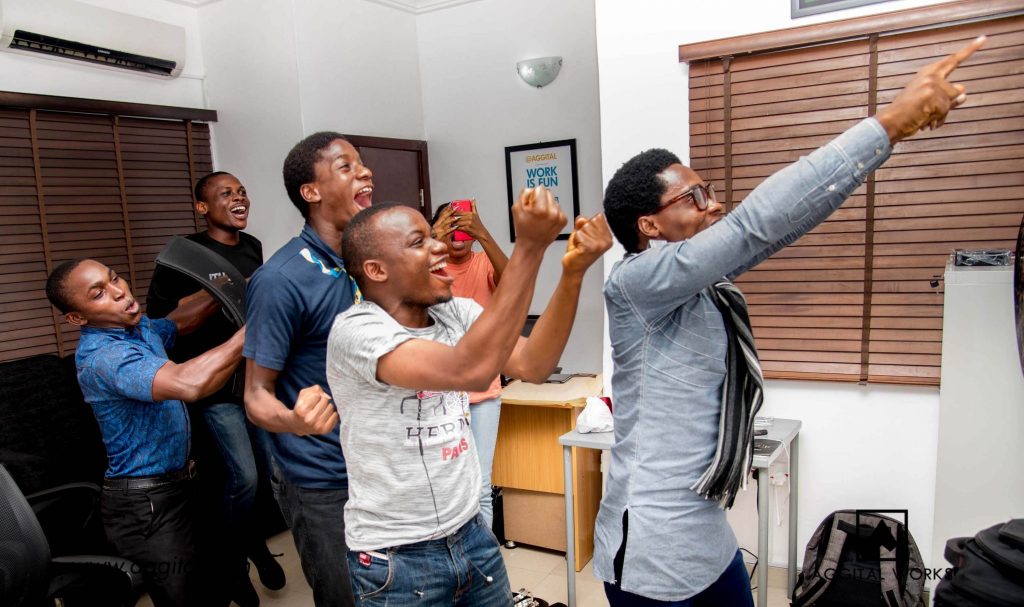 Apparently, he couldn't have noticed who was the boss because we all looked like a team of customer service executives, who had a brainstorming session while the CEO waited for a feedback in his office.
When business is concerned, sales and delivery are very vital to the company, but you should never forget that your most valuable asset is people, your people. You need your employees in a good mental, physical and physiological state to make sales possible, if they are not happy, your organization probably won't be successful.
We know what you're thinking, "I dish out a fat salary, so I shouldn't worry about my employee's perception of the work environment".
Here's why your view is wrong: a work environment has a great impact on an employee's mood, drive as well as performance. If employees find themselves in a dispirited office setting with hostile workers, they most definitely won't feel inspired or productive.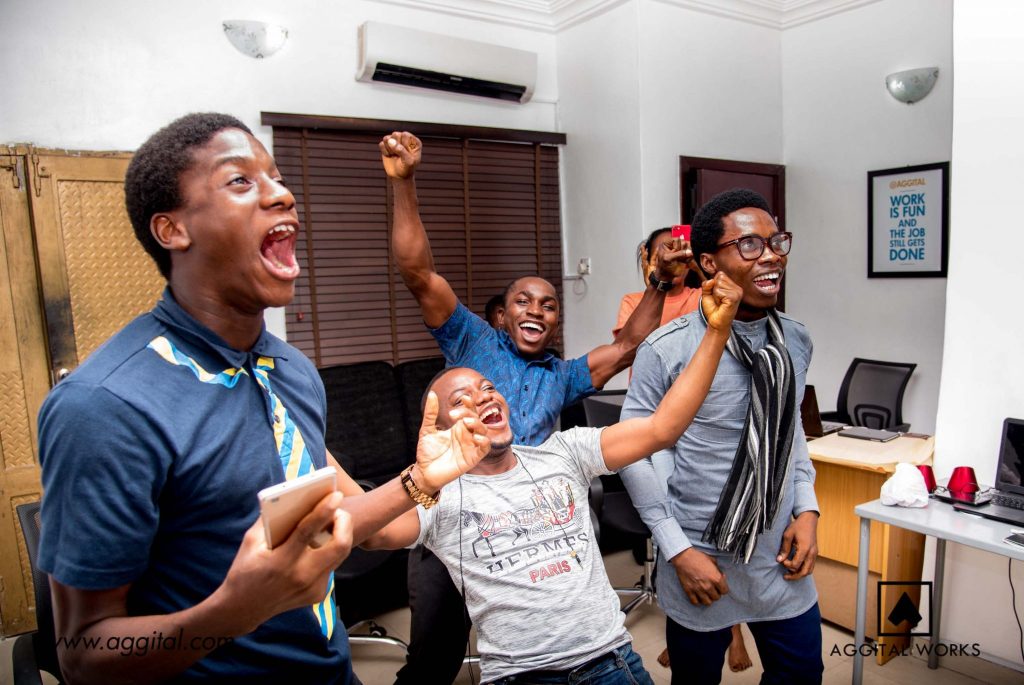 There's really not much to tell, but we hope you learn from our workplace insights;
Instill the Culture and Dream in Their Minds
Sometimes last year, we published a blog post regarding employing the right people in order to foster company success, this is one activity Aggital finds crucial.
As a boss, don't simply talk about the great company culture, you need to act it out. The key here is to tactically sell your idea, mindfully shape people's thoughts and beliefs around this vision you have. You must get people to love not just the idea of the company, but also appreciate the company culture and vision you have in mind. As long as they "own" it, the company will thrive.
Express Care for Each Other
More often than not, we regard ourselves as a family, Aggital Family. Regardless of the company culture you choose, you have to maintain that sense of responsibility for each other's wellbeing. You are all in it together, the teeth can't function properly without the tongue – this enhances trust and teamwork.
We sometimes flop though and we get the heat from the boss but when we do a fine work, he doesn't deny us of the good comments. Humans will always react to what they hear, telling them how terrible they are every second while ignoring the good part, will either make them hate you or just kill their joy.
Employees will always feel valued and motivated when they are shown how their work contributes to the success of the company.