Lekki Conservation Center – The Scary Canopy Walkway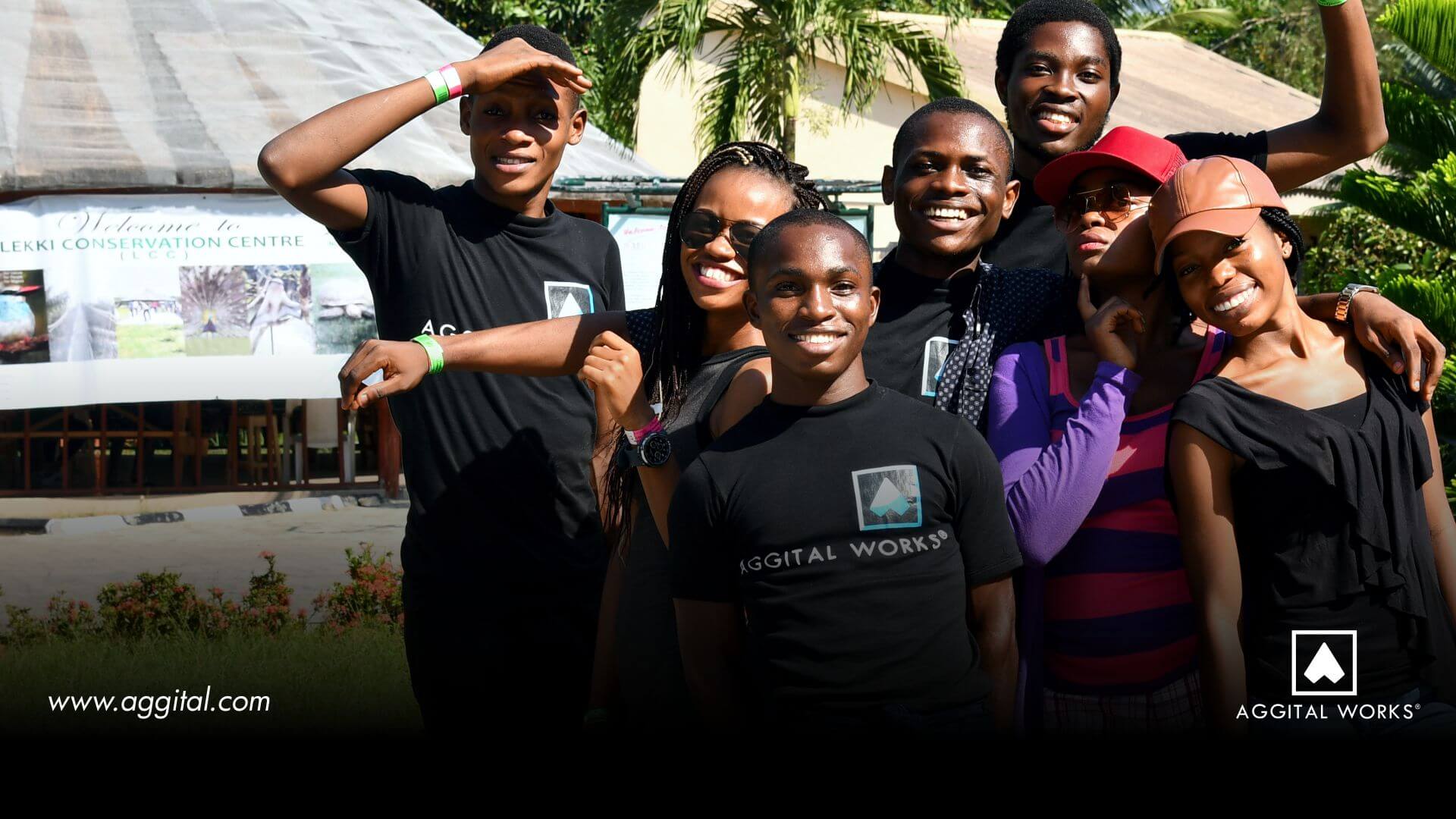 In our social media and blog posts, you must have read "work is fun" and "we exist to work" a lot of times. This is so true, but sometimes we need to shake it off, get freaky and go on some wild exciting tour. It's called "Balanced Work Diet".
It's a new month and we decided to start a tour series. Since it's our first, we had a couple of ideas in mind but eventually, we all voted for the Lekki Conservation Centre.
Some of us had visited before now while others had no idea of what was at the center. We didn't know it was a setup and we fell right into it.
Lekki Conservation Centre is located in Lekki, Lagos, Nigeria. Created in 1990 by Nigerian Conservation Foundation (NCF), it has evolved into one of Africa's prominent and most diverse urban nature park.
The center's got various special features but the most prominent one is the 401-metre long Canopy Walkway which is reputed to be the longest Canopy Walkway in Africa (which was the trap).
We arrived at the center by noon and started our jungle journey almost immediately. The whole place was really clean and the walk was very enjoyable until we came across some tiny creepy Monkeys.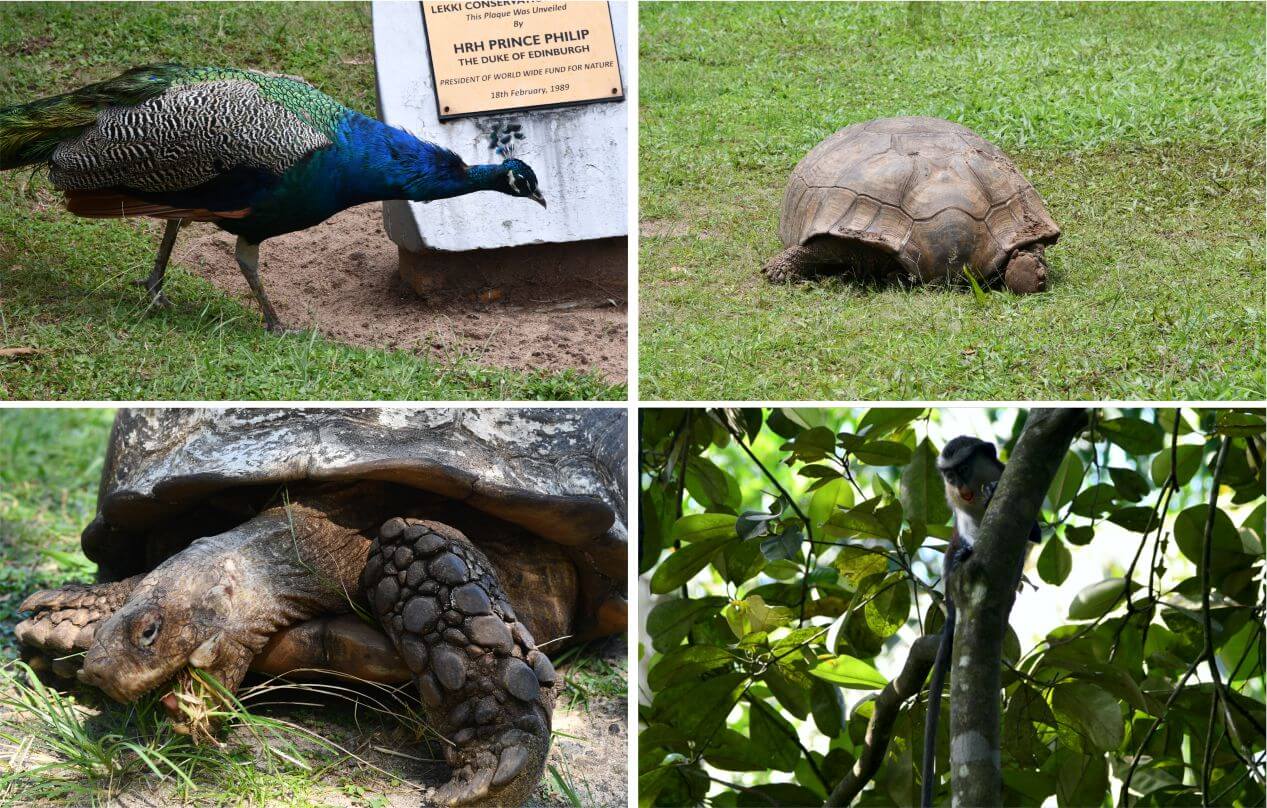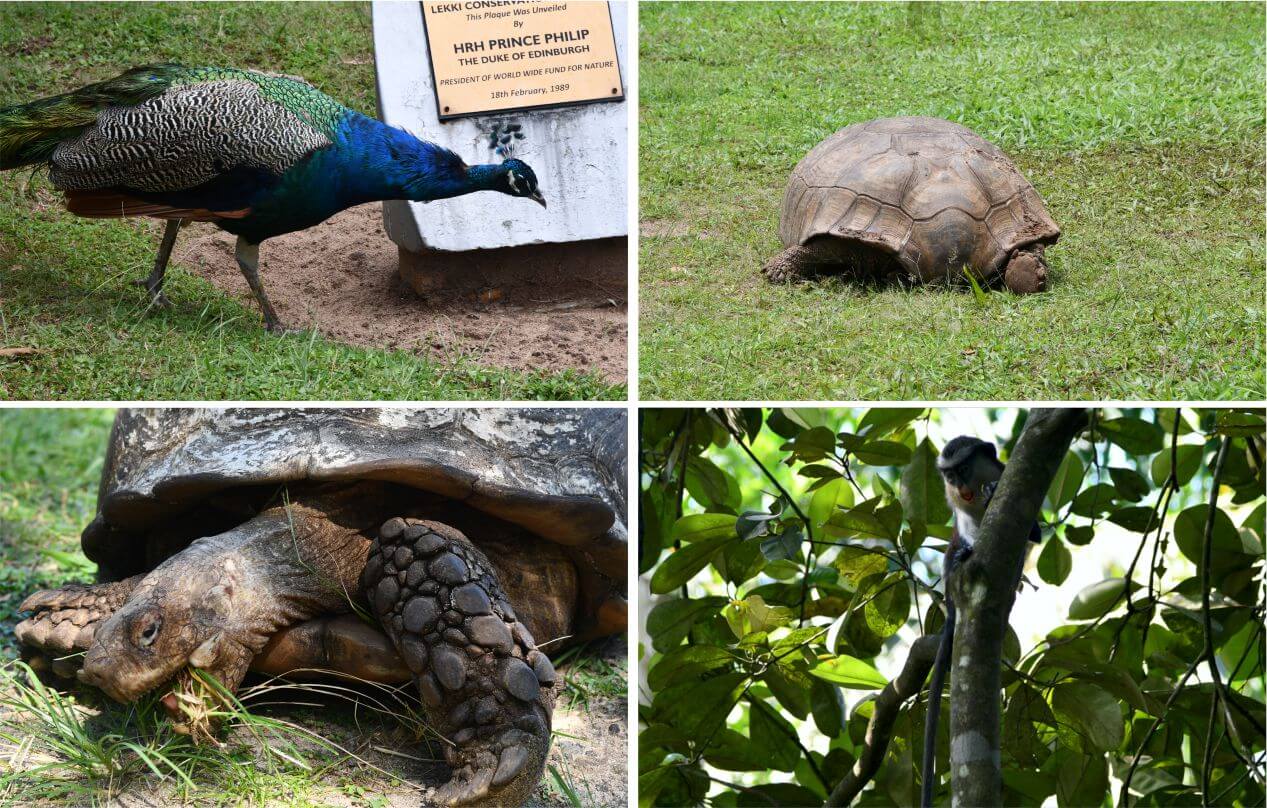 Apparently, some of us are Monkeys lovers, but a couple of us suddenly discovered we had Pithecophobia (Fear of Monkeys), while some others were forming hard-core. There was so much of them and you can conclude that they rule Lekki Conservation Centre.
Barely scaling through the numerous Monkeys and crazy horror thoughts that kept creeping into our minds, we beheld the great and mighty Canopy Walkway.
Our emotions weren't exactly stable at this point, it was a mixed feeling of fear, horror, and excitement. Everyone started to think of various ways to survive if the walkway eventually snaps and for those of us that can't swim, we asked God for mercy in case we don't make it.
The Canopy Walkway has an entry and exit portal, connecting six ascending towers that would make you appreciate nature and record "tell my mama I love her" videos.
Although we were a bit frightened while the walkway kept shaking, we took selfies, group pictures and lots of memorable videos. It was a miracle that none of the Monkeys decided to show their skills on the Walkway, some us might have peed in our pants right away.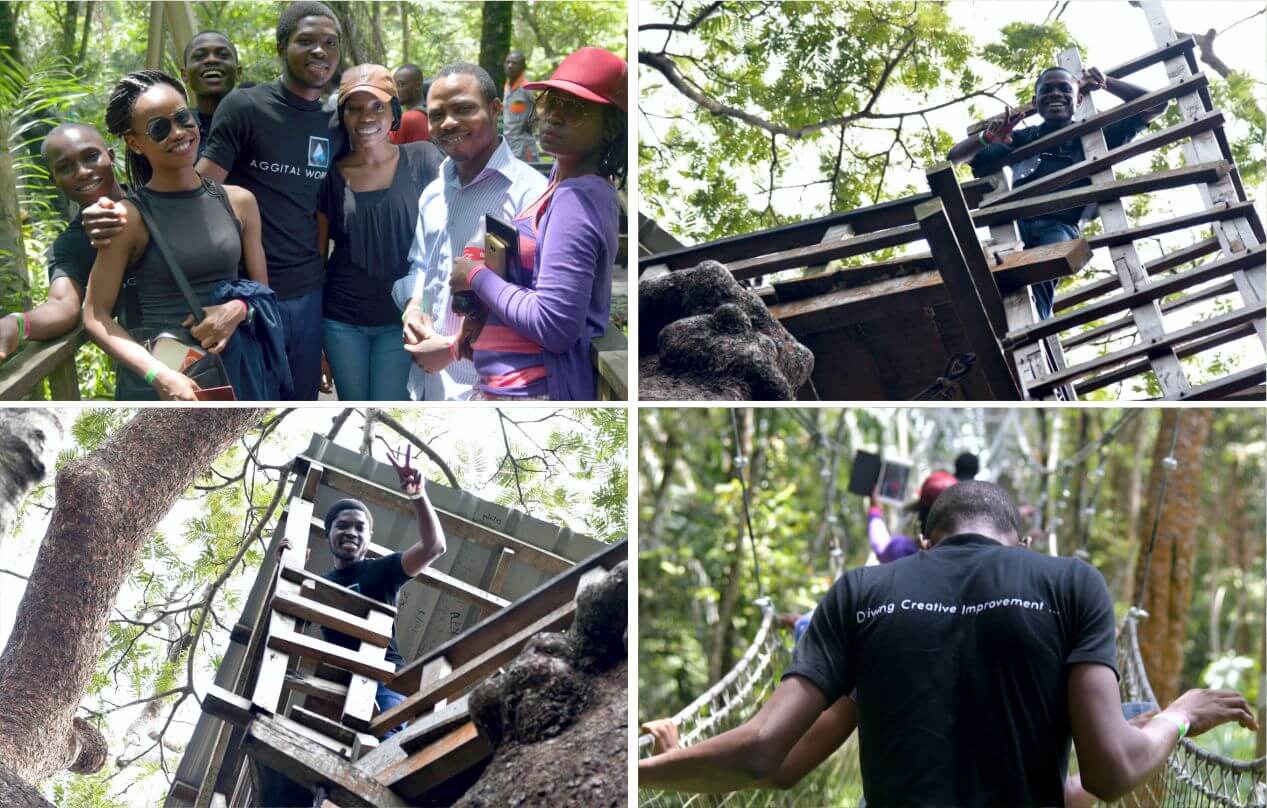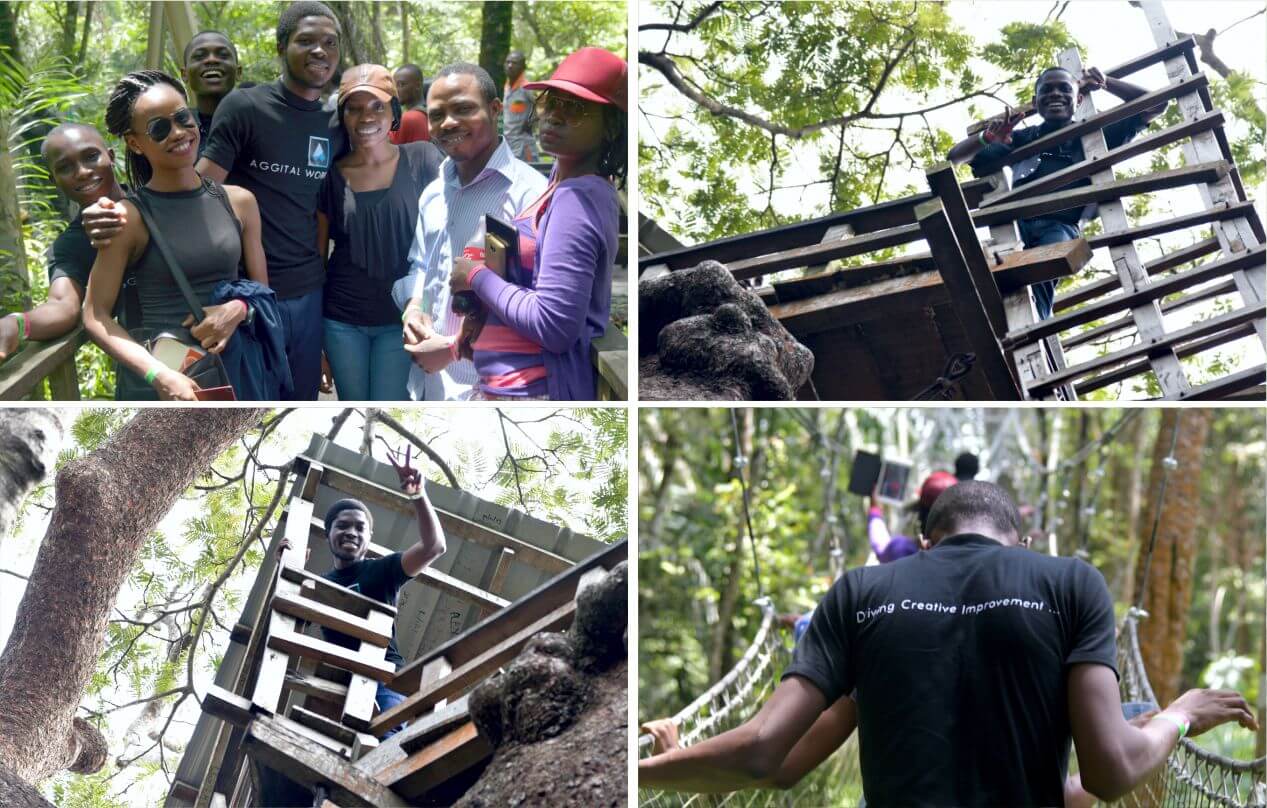 Going forward, we survived the Canopy Walkway and moved on to the Family Park, which you can also call "Lovers Haven". It was obvious we all had different interests here.
Some chose to play the numerous games, some just wanted to enjoy the view and serenity, while another group chose to do a mini photo shoot.
Also, there's a pond but none of us are keen on Fishing so we left it out. Trust me, you could take Bae there and conveniently promise to be crucified for him/her, they would totally believe you. That's how much of romance that's fixed in this area.
Our next stop was the Tree House. This is not a place you want to form "Ajekpako" (Hard-core) or Team Thick Skin, or else your next stop will be Lagos University Teaching Hospital (LUTH), Idi-Araba.
Most of us weren't ready for a spinal cord restructure (in case we fall), so we just stayed back and played the Paparazzi role. For those who wanted to prove themselves strong and mighty, they still complain of body ache up till now.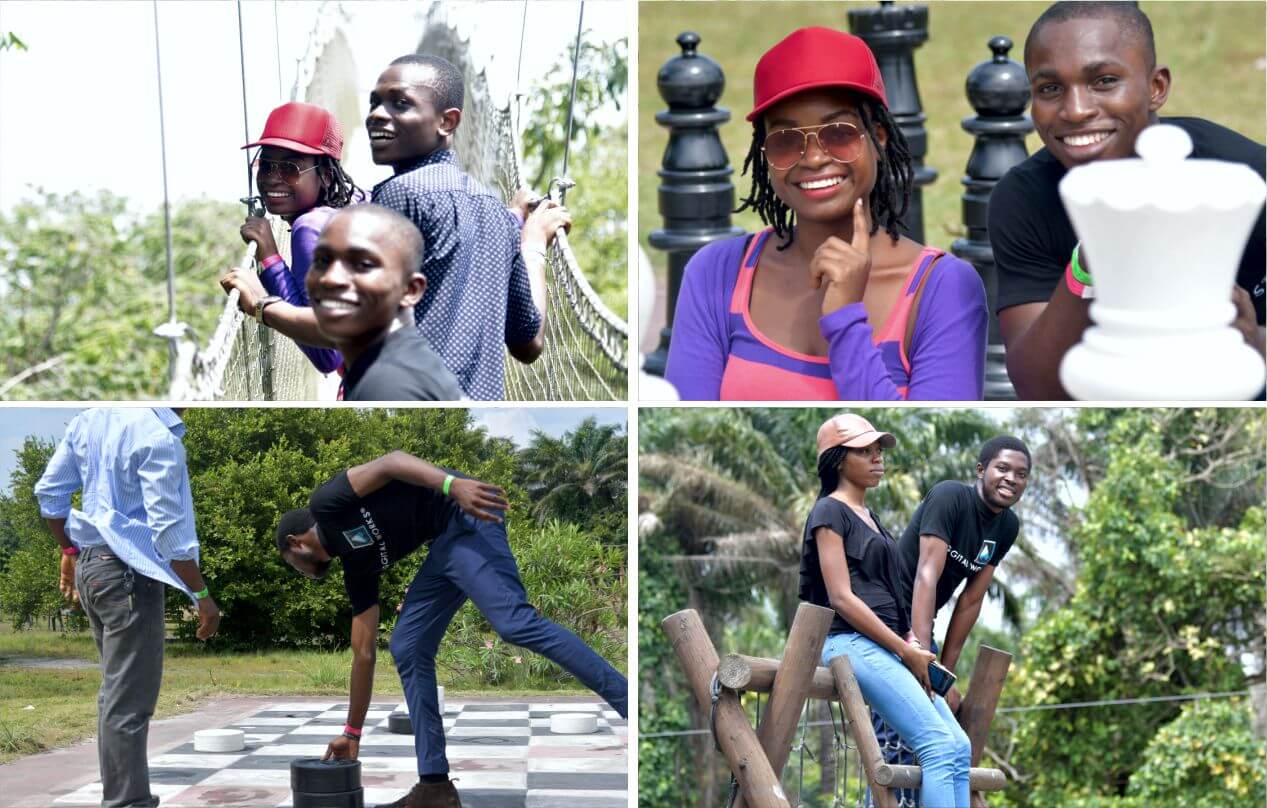 In addition, we met the Turtle that's rumored to be 95 years, greeted some Peacocks and also witnessed a Monkey that kept trying to find a way into a visitor's parked car.
Although we didn't get to see all the animals we expected to come across, it was one great experience. It would have been nice to meet a huge crocodile on the Walkway, this blog post would have turned out to be much more enjoyable.
While on the Canopy Walkway, some of us swore not to come back but at the end of it, we were already making plans to return individually.
So, if you're wondering where to visit next (and you haven't visited LCC), you should really consider going. We would be glad to hear your LCC story soon and see your scary Walkway photos too.
At the moment, we got no plans for a next tour but when we do, you'd surely hear of it.
It's another weekend, and it won't be nice to be stuck in bed. You could visit Lekki Conservation Centre like we did or go on some other adventure. Just don't forget to shine!
ENJOY!