G3Classic – An Event Planning & Management Company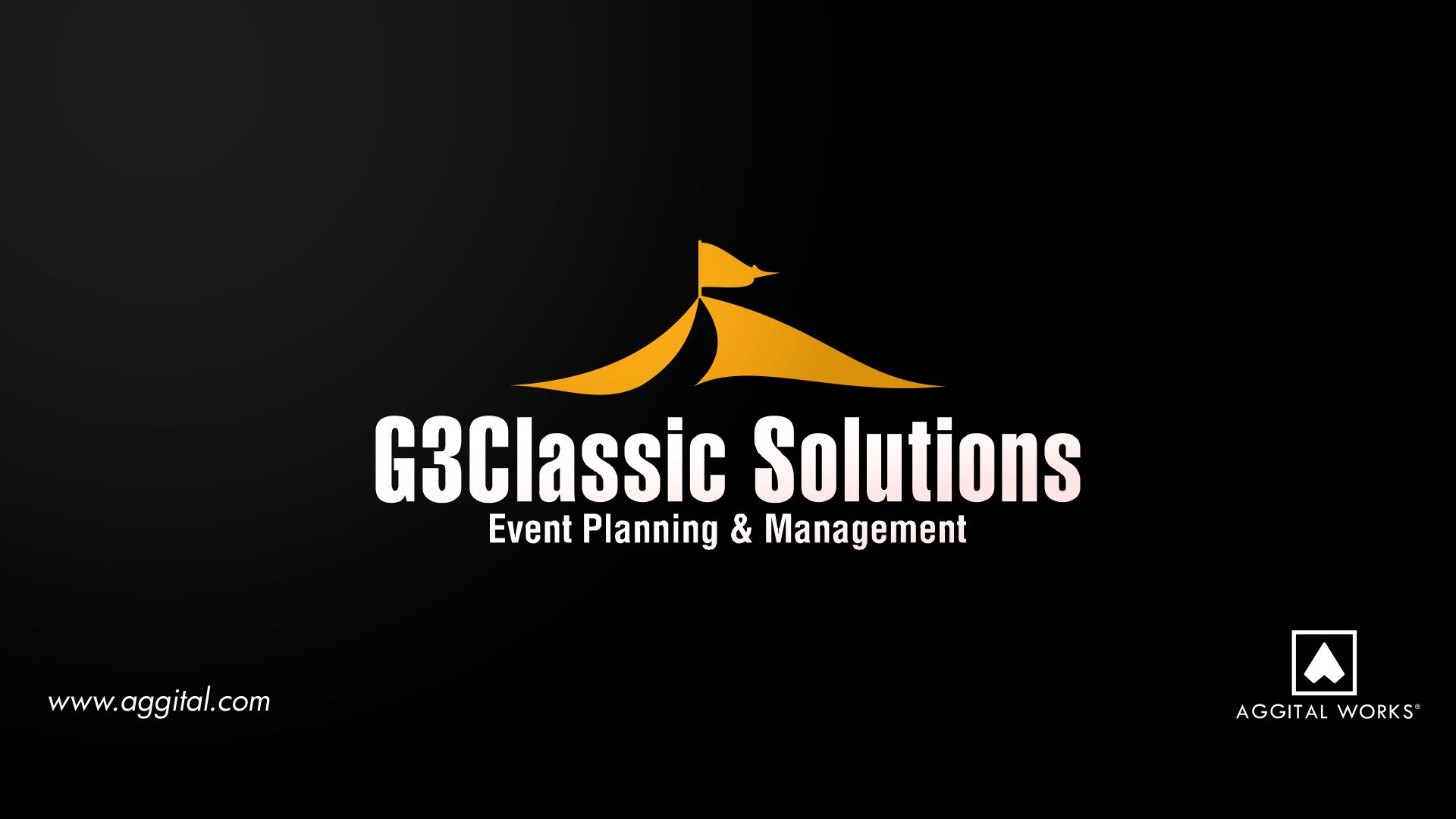 You'd agree with me, even though people keep complaining of lack of funds, events still keep happening and it doesn't seem like that would be ending anytime soon. It used to be just weekends, but at the moment, Wedding Ceremonies hold during the week too.
Birthday Parties, Naming Ceremonies, Conferences, Launching Parties, Anniversaries and a bulk of other events crop up in every corner of the world. This obviously proves that Event Planners and Managers (if they play their cards right) will always have busy hands.
Usually, both terms "Event Management" and "Event Planning" get mixed up. A lot of people think they mean the same thing and ascribe the same job function to one individual. Though it sounds almost the same, it's not.
An Event Planner "Plans", the initial discussions with the client from the early stage until the event happens. Their job is to make sure the event reflects the vision of the client through detailed planning. On the other hand, Event Managers cater for the event itself and make sure everything goes according to what the Event Planner already "planned".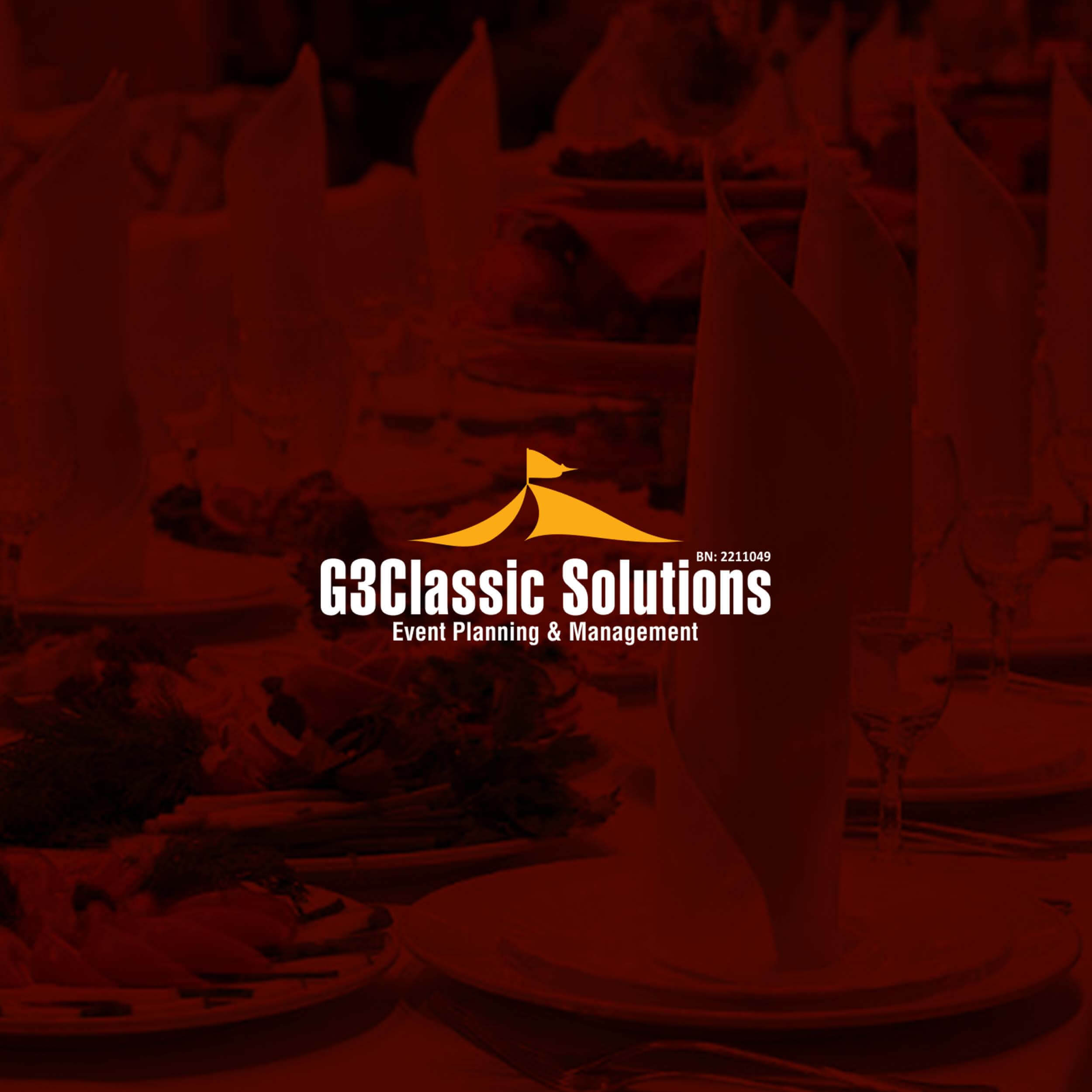 People sometimes make mistakes of hiring an Event Planner while what they really need is an Event Manager. Some individuals pick one of the roles, while some others handle both and in most cases, both individuals just partner for an event.
Well, not to worry, our client offers both services (just in case you have an event in mind). G3Classic is actually a full-blown Event Company. They are trained Event Project Managers and most importantly, they exist to make any client happy.
Branding is the soul of business and it's a vital part of what makes customers want to continue patronizing. Running a large scale business without having a standard brand is like baking without heat. You have all the ingredients you need but when you leave the heat out, its remains the same, just Ingredients.
What G3Classic needed was a logo design and a business card. The challenge was to reach out to a wider audience and also appear more professional. A business card, just like a small reminder, always keeps you and your services in the mind of your customers. It makes networking easy plus it can always be used over and over.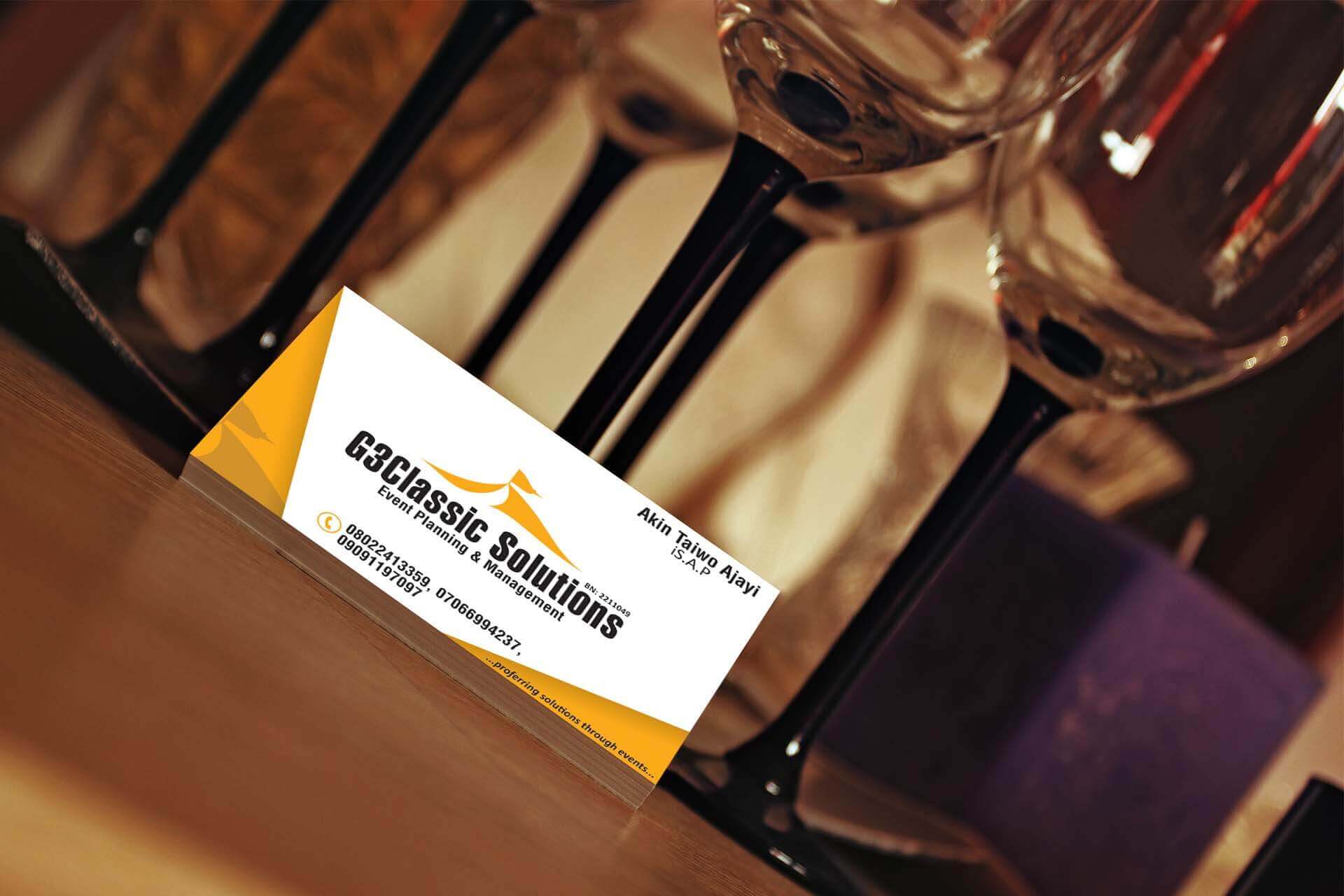 LOGO SOLUTION & RESULT
Firstly, there were meetings and deliberations. We had to consider everything the business stands for, the value they want to exhibit and what they will like to be recognized for. This also includes the color.
A great logo design should always have a connection to the main purpose of the business, that's the number 1 rule, and that's exactly what we followed.
We designed a logo that elevates the business and enhances its standards. A logo design greatly defines how customers relate to the brand, so, we didn't fail to make a grand, memorable and attractive logo.
In addition, the business card was designed to carry the logo and most importantly, the company details and tagline.
During the process, the communication between Aggital and G3Classic was non-stop. We gave them colour ideas and how picking an appropriate brand color facilitates customer engagement. Yellow was eventually picked and we shared other brand ideas to help them choose what they can relate more to.
In the end, the logo and business card turned out to be G3Classic itself in paper and graphic, it was perfect. Our branding solutions have greatly helped the company and the corporation brought about a mutual satisfaction.
We can help your business too, we offer great service plans that won't drain your account. While you're here, just fill in your details and let's help brand your business.