Aggital Personality – Blessing Dikeocha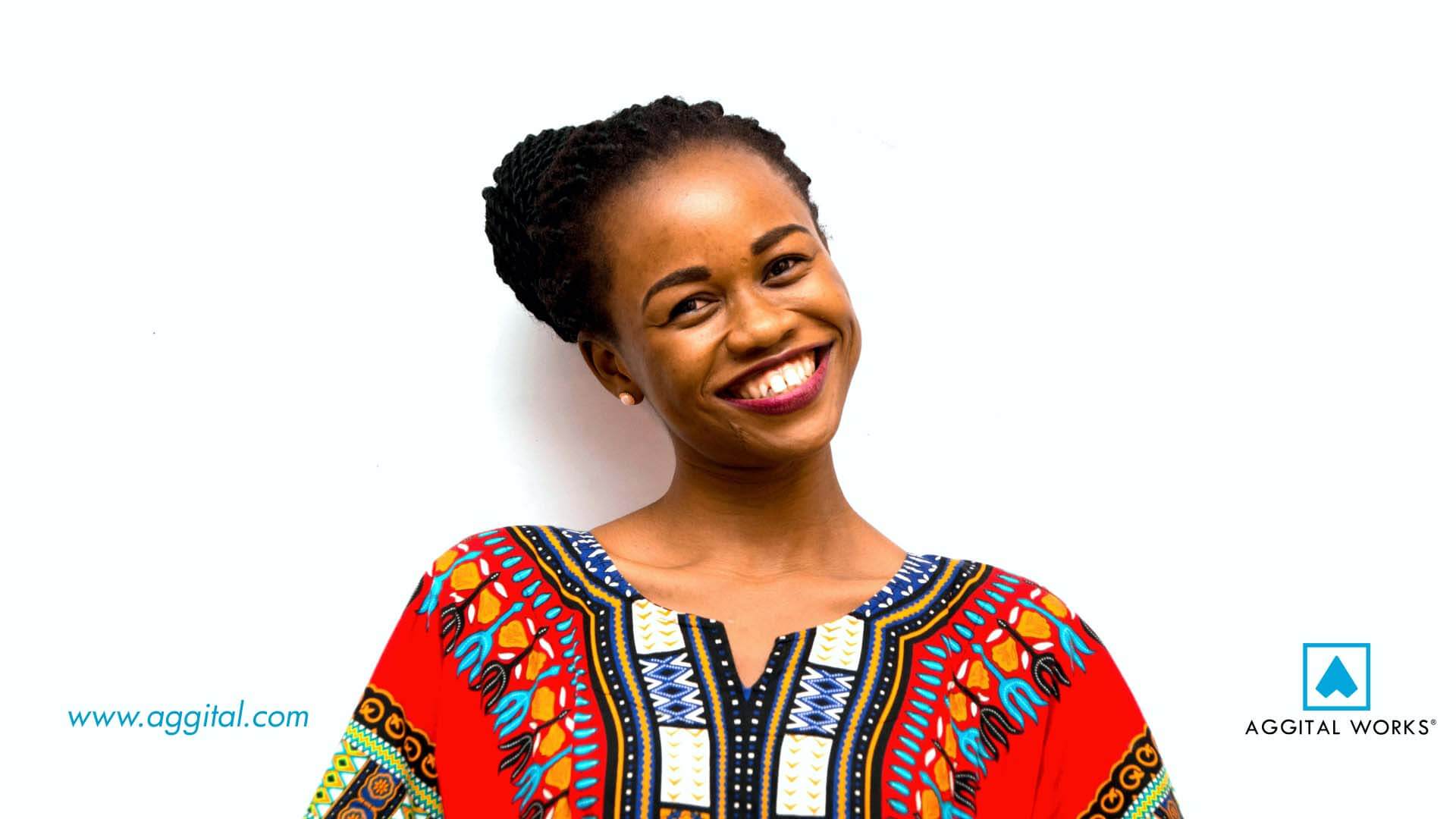 No doubt, 99% of us only care about ourselves. It's good though, it's good to put yourself first at all times because humans could be really crazy and unpredictable. But the question now is, what happens to selflessness? Do we just wrap it up and throw it in the bin? If we could be selfless while our kids are involved, why can't we just share that same spirit with everyone else?
Well, there are a very few people on earth who still care about how others pull through life. Blessing Dikeocha is one of those rare few.
She's got about 3 nick names: the first one is "Durojaiye". It's a Yoruba word that means "wait and enjoy life". Some of us also call her "Kokumo", which is also a Yoruba word – not dying. She got these names due to some life changing experiences (a story for another day) she scaled through.
Another name we have given her, that she gladly accepts is "Uber". This aunty wouldn't patronize any other transport service (except BRT). some of us still like to jump "molue" (Lagos yellow buses) but Blessing Dikeocha considers us razz. One thing we know she loves is comfort. It's either a Uber or a BRT plus she loves to live the "Sheraton life".
Blessing Dikeocha cares about virtually everyone, so you have to give her a lot of baby like pampering, pressed down, shaken together and running over. She's quite keen on listening to people and helping them out whichever way she can (she's even helping some of us get a boyfriend).
At Aggital, we all love the gram and like to look good always. Amongst all of us, this Madame always looks the best. She's got a contagious smile and she's always ready for a picture. We are clueless as to how she does it, but her pose is always striking! You can never catch her unaware and even when you do, she still looks good in it.
Blessing Dikeocha is cool to be with. She's a good dancer, a halogen lamp (light complexioned), troublesome, and a good definition of a Slim Shady. Also, she's a screamer. When she screams, the whole world listens. Just in case you need someone to scream while your boyfriend proposes, you can just check out realquinbee on Instagram or on Ohema Twitter. I'm sure she can work with your budget.
Most importantly, she cares a lot about everyone around her and Aggital really appreciates that. That's one attribute we wish everyone could adopt.
Blessing Dikeocha is Aggital's Finance and Performance Manager, maybe that's why she's so sweet. She always wants us to be fine and puts our needs before hers.
I should add that she belongs to two NGO's plus she's a Twitter addict. She's someone we all love and wish to have a clone.
Aggital's got great people with awesome attributes. Blessing is just one special kind. Why don't you try being selfless today and smile to the next person? It's free actually.