His Grace Ankara Ventures – Logo Design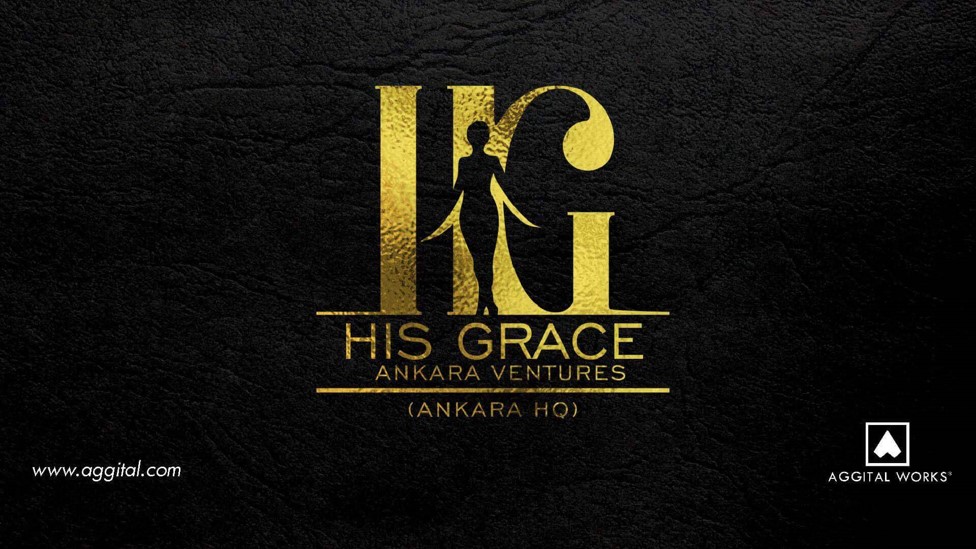 In most cases, customers and clients usually get the first glimpse into your company's general branding through your logo. Whether your business is a fun one, the creative type, or the serious type, customers get the idea from your logo.
Your business partners, suppliers, customers or clients will make quick judgements about whether to do business with you based on your corporate identity. This is simply natural.
If you don't have a logo, you won't appear professional enough and if you have an awful one, your business will seem like a rookie. You might be good, really good in fact, but humans are just tailored to judge quickly based on first impression, that's why you need to get it right.
Although it sounds a bit weird, some individuals actually don't mind spending a lot on a product because of its logo design and because they can relate to it. Even though the product without a logo offers superior quality, the costly one may still win the sales battle.
In a nutshell, customers naturally associate quality with good branding.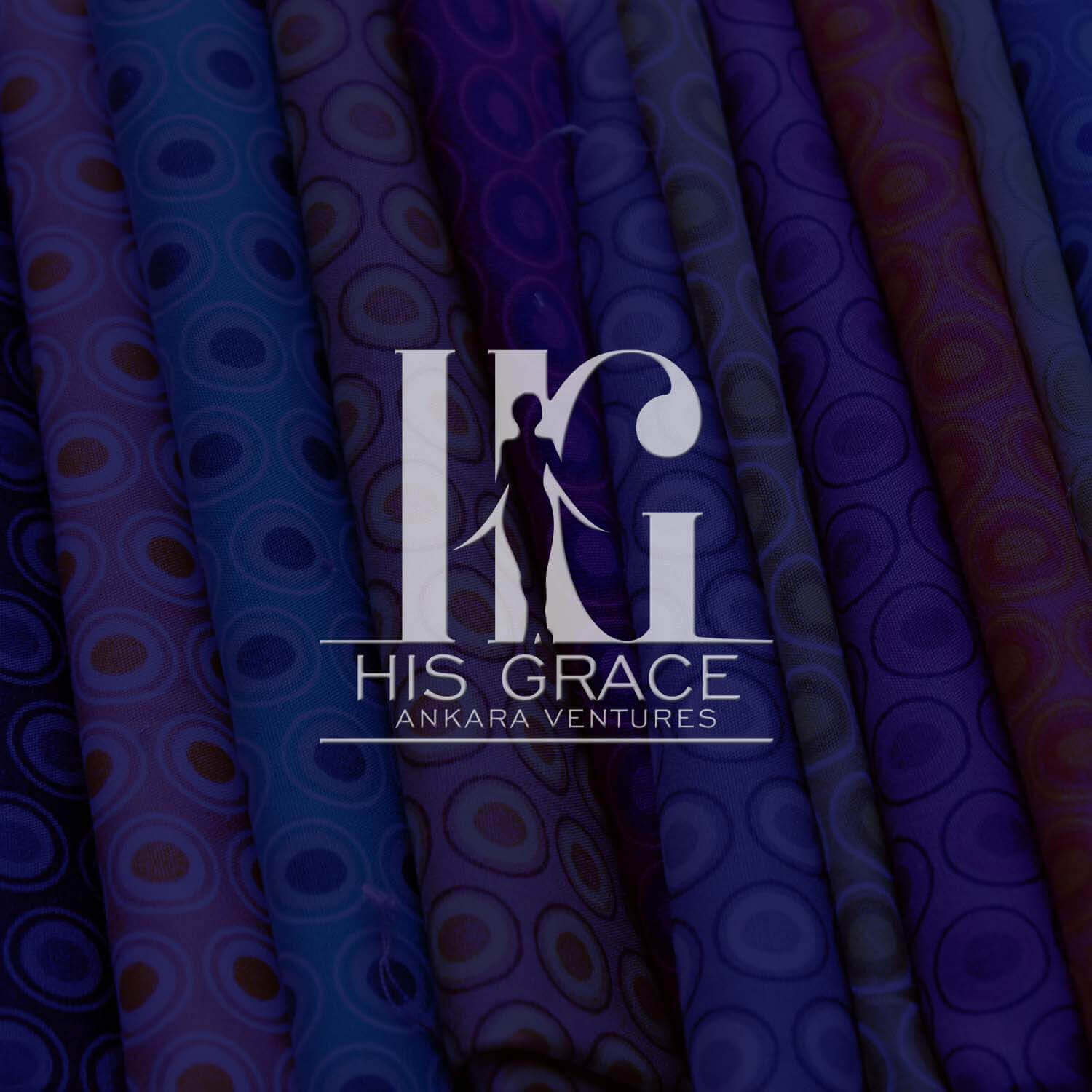 A week ago, we published a write-up about an Ankara fabric company located in Atlanta, and the logo we designed for the company. Well, we happen to have another client who offers the same quality service here in Lagos, Nigeria, Lekki precisely.
His Grace Ankara Ventures is one of Nigeria's foremost Ankara vendors with lots of beautiful Ankara patterns. You know how Nigerians love Owambe parties, life wouldn't be exactly sweet without them.
The dancing, slaying, spouse hunting and most importantly, the FOOD, is a part of what makes a typical Nigerian.
Nicknamed "Ankara HQ" (Headquarters), His Grace Ankara Ventures supplies special Aso-ebi for Owambe parties. They also deal in wholesale and retail prices.
You could be anywhere in Nigeria and need quick delivery of some hot Ankara Fabrics, all you have to do is place your order and receive your package within a maximum of 7 days.
Along with this, the customer service is really great plus they give amazing discounts and deals mostly during festive seasons.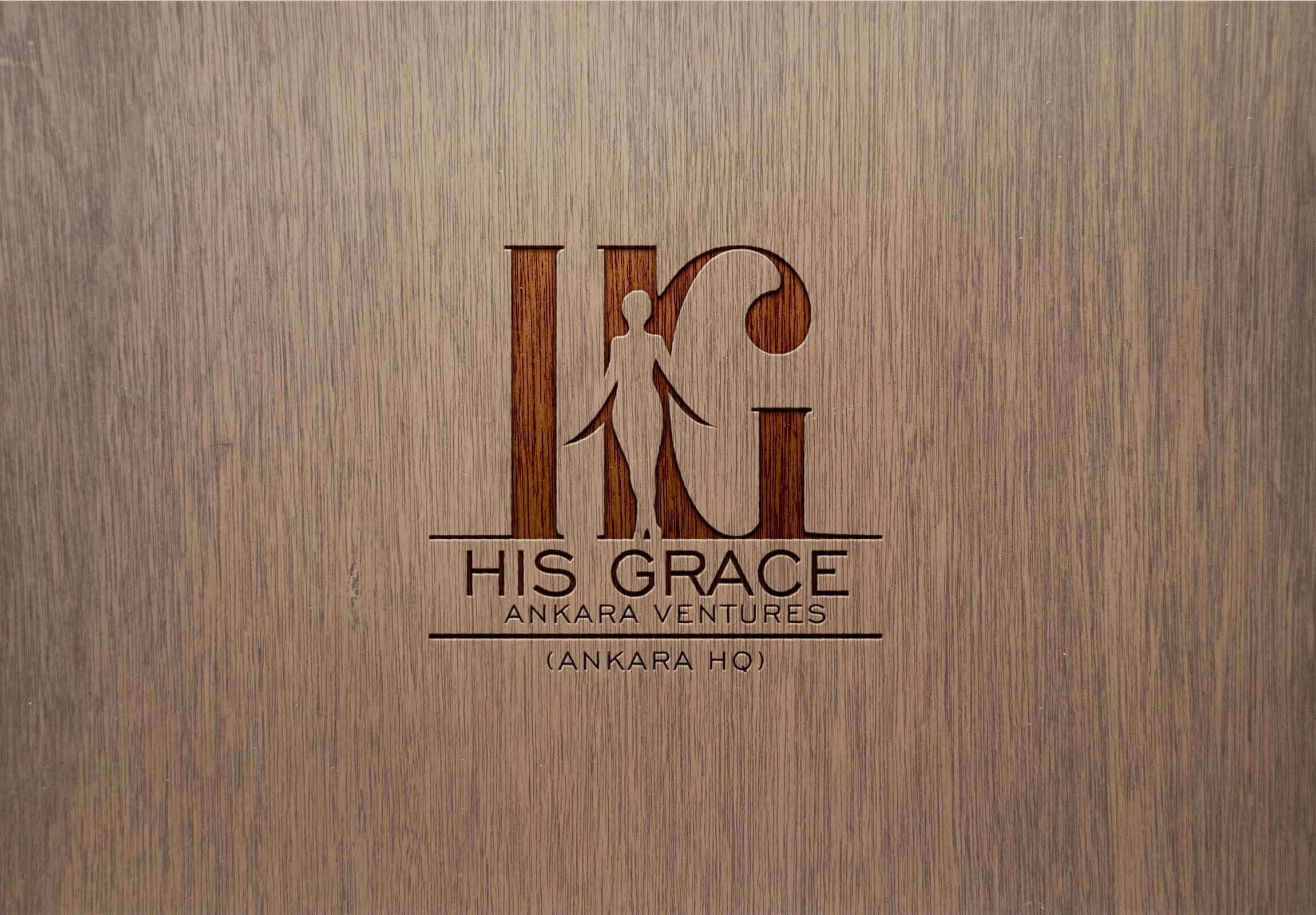 Earlier on, I mentioned the importance of having a logo especially when the business is a really large one. His Grace Ankara Ventures needed to appear more competent and they needed a solid corporate identity.
Consequently, we got the call, scheduled a meeting and received a brief that encompasses the values of the company.
Brand building is something we're really good at, we just had to make sure the logo speaks volumes and grants productive recognition to the business.
It's only normal for clients to have a completely different opinion from ours but we always try to balance it as much as possible. Ankara HQ's logo idea was a bit different from ours initially but in the long run, we designed a logo they totally loved.
At Aggital, we never give customers any reason to doubt, we always make sure they trust our judgment, which equals the fact that we produce cool stuff.
Your business is doing good, you can make it outstanding with a logo design or a general branding if you wish to beat greater standards.