Rescinding Roe… Biblical Response! 0.4.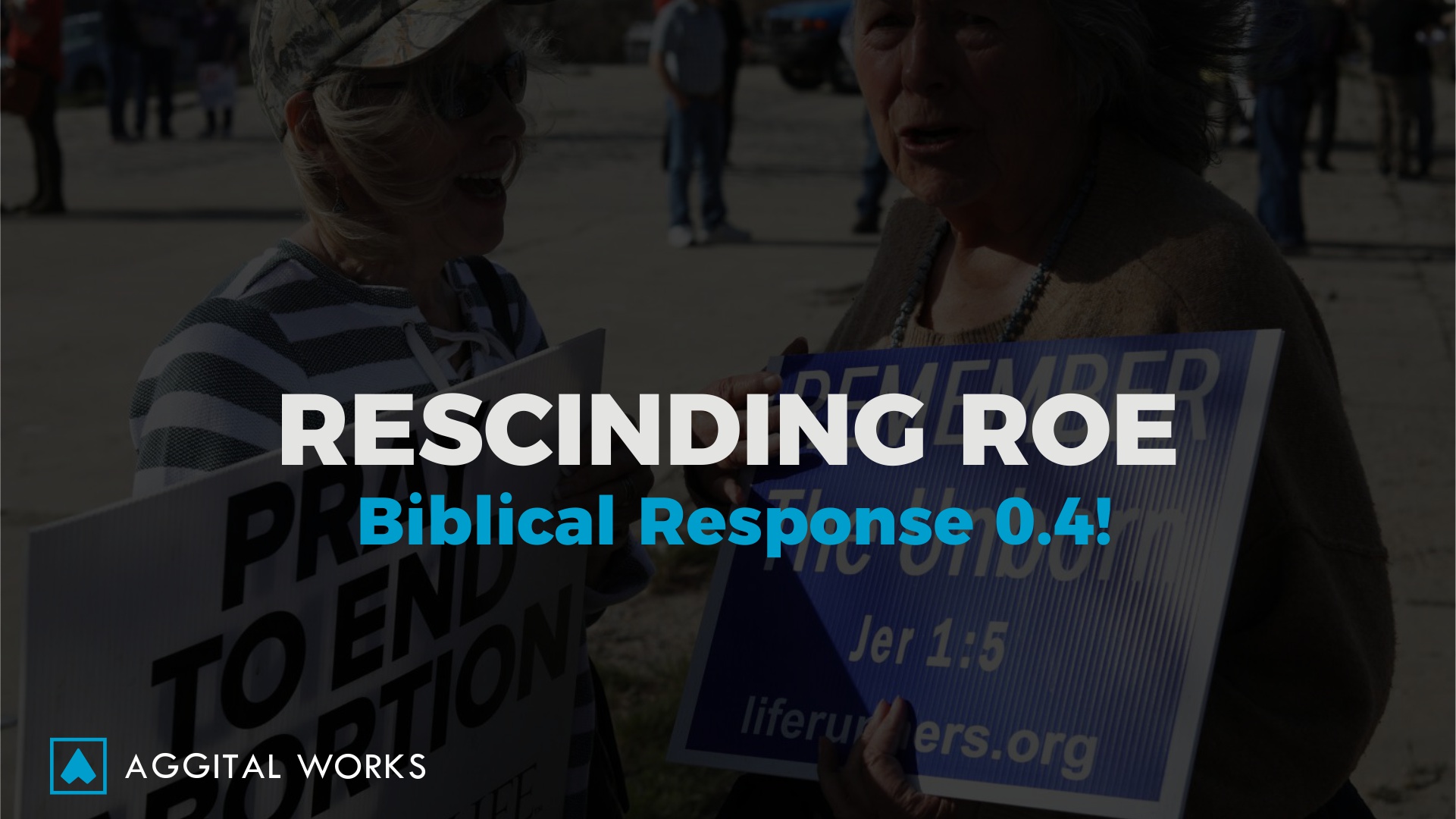 Hello people! I pray all is well. Still, on rescinding/overturning Roe from a biblical viewpoint, let's continue where we left off. It is imperative to reiterate that this article addresses Roe v. Wade based off the tenets of Scripture, not based upon feelings, emotions, society or whatnot. Let's get right to it.
So we left off saying every person deserves honour from us, the pro-life rhetoric and the pro-choice rhetoric, as well as how Jesus championed honouring women in a number of ways that are counter-cultural.
Continuance of Rescinding Roe
Moving on, let's proceed by seeing some Scriptures Jesus honoured women that are counter-cultural.
We see Jesus welcoming Mary alongside him in Luke 10… Roe!
Luke 10: 41 & 42
And Jesus answered and said unto her, Martha, Martha, thou art careful and troubled about many things:
42 But one thing is needful: and Mary hath chosen that good part, which shall not be taken away from her.
Jesus wept with Mary in John 11… Roe!
John 11: 33 -35
33 When Jesus therefore saw her weeping, and the Jews also weeping which came with her, he groaned in the spirit, and was troubled.
34 And said, Where have ye laid him? They said unto him, Lord, come and see.
35 Jesus wept.
Jesus defended the woman accused of wasting a bottle of expensive perfume, Matthew 26… Roe!
Matthew 26: 6-13
6 Now when Jesus was in Bethany, in the house of Simon the leper,
7 There came unto him a woman having an alabaster box of very precious ointment, and poured it on his head, as he sat at meat.
8 But when his disciples saw it, they had indignation, saying, To what purpose is this waste?
9 For this ointment might have been sold for much, and given to the poor.
10 When Jesus understood it, he said unto them, Why trouble ye the woman? for she hath wrought a good work upon me.
11 For ye have the poor always with you; but me ye have not always.
12 For in that she hath poured this ointment on my body, she did it for my burial.
13 Verily I say unto you, Wheresoever this gospel shall be preached in the whole world, there shall also this, that this woman hath done, be told for a memorial of her.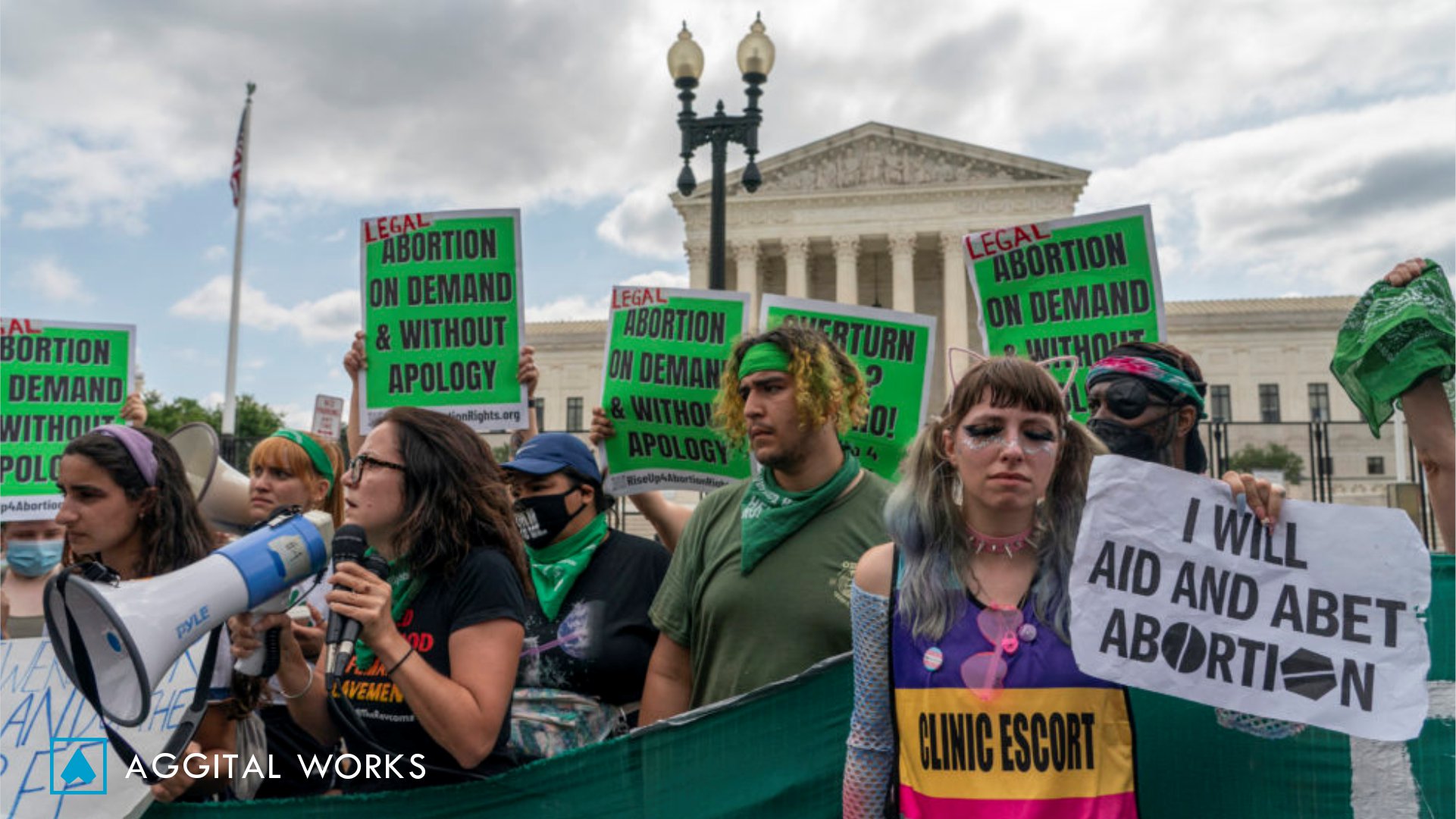 Jesus defended women caught in adultery, John 8… Roe!
John 8: 1-11
8 Jesus returned to the Mount of Olives, 2 but early the next morning he was back again at the Temple. A crowd soon gathered, and he sat down and taught them. 3 As he was speaking, the teachers of religious law and the Pharisees brought a woman who had been caught in the act of adultery. They put her in front of the crowd.
4 "Teacher," they said to Jesus, "this woman was caught in the act of adultery. 5 The law of Moses says to stone her. What do you say?"
6 They were trying to trap him into saying something they could use against him, but Jesus stooped down and wrote in the dust with his finger. 7 They kept demanding an answer, so he stood up again and said, "All right, but let the one who has never sinned throw the first stone!" 8 Then he stooped down again and wrote in the dust.
9 When the accusers heard this, they slipped away one by one, beginning with the oldest, until only Jesus was left in the middle of the crowd with the woman. 10 Then Jesus stood up again and said to the woman, "Where are your accusers? Didn't even one of them condemn you?"
11 "No, Lord," she said.
And Jesus said, "Neither do I. Go and sin no more."
Jesus spoke against divorce practices leading to women's abandonment, Mark 10 & Matthew 19… Roe!
Mark 10: 1-11
10 And he arose from thence, and cometh into the coasts of Judaea by the farther side of Jordan: and the people resort unto him again; and, as he was wont, he taught them again.
2 And the Pharisees came to him, and asked him, Is it lawful for a man to put away his wife? tempting him.
3 And he answered and said unto them, What did Moses command you?
4 And they said, Moses suffered to write a bill of divorcement, and to put her away.
5 And Jesus answered and said unto them, For the hardness of your heart he wrote you this precept.
6 But from the beginning of the creation God made them male and female.
7 For this cause shall a man leave his father and mother, and cleave to his wife;
8 And they twain shall be one flesh: so then they are no more twain, but one flesh.
9 What therefore God hath joined together, let not man put asunder.
10 And in the house his disciples asked him again of the same matter.
11 And he saith unto them, Whosoever shall put away his wife, and marry another, committeth adultery against her.
Apparently, when all of the male disciples fled from Jesus, it was women who stayed with him, even at the cross. It is women who first witnessed the resurrection of Christ . In the words of Dorothy Sayers, "Perhaps it is no wonder that the women were first at the Cradle and last at the Cross. They had never known a man like this Man – there never has been such another. A prophet and teacher who never nagged at them, never flattered or coaxed or patronised; who never made arch jokes about them, never treated them either as "The women, God help us!" or "The ladies, God bless them!"; who rebuked without querulousness and praised without condescension; who took their questions and arguments seriously; who never mapped out their sphere for them, never urged them to be feminine or jeered at them for being female; who had no axe to grind and no uneasy male dignity to defend; who took them as he found them and was completely unself-conscious. There is no act, no sermon, no parable in the whole Gospel that borrows its pungency from female perversity; nobody could possibly guess from the words and deeds of Jesus that there was anything "funny" about woman's nature."
Well, we'll stop here for the now and continue in the next article on Rescinding Roe.