Rescinding Roe… Biblical Response! 0.7.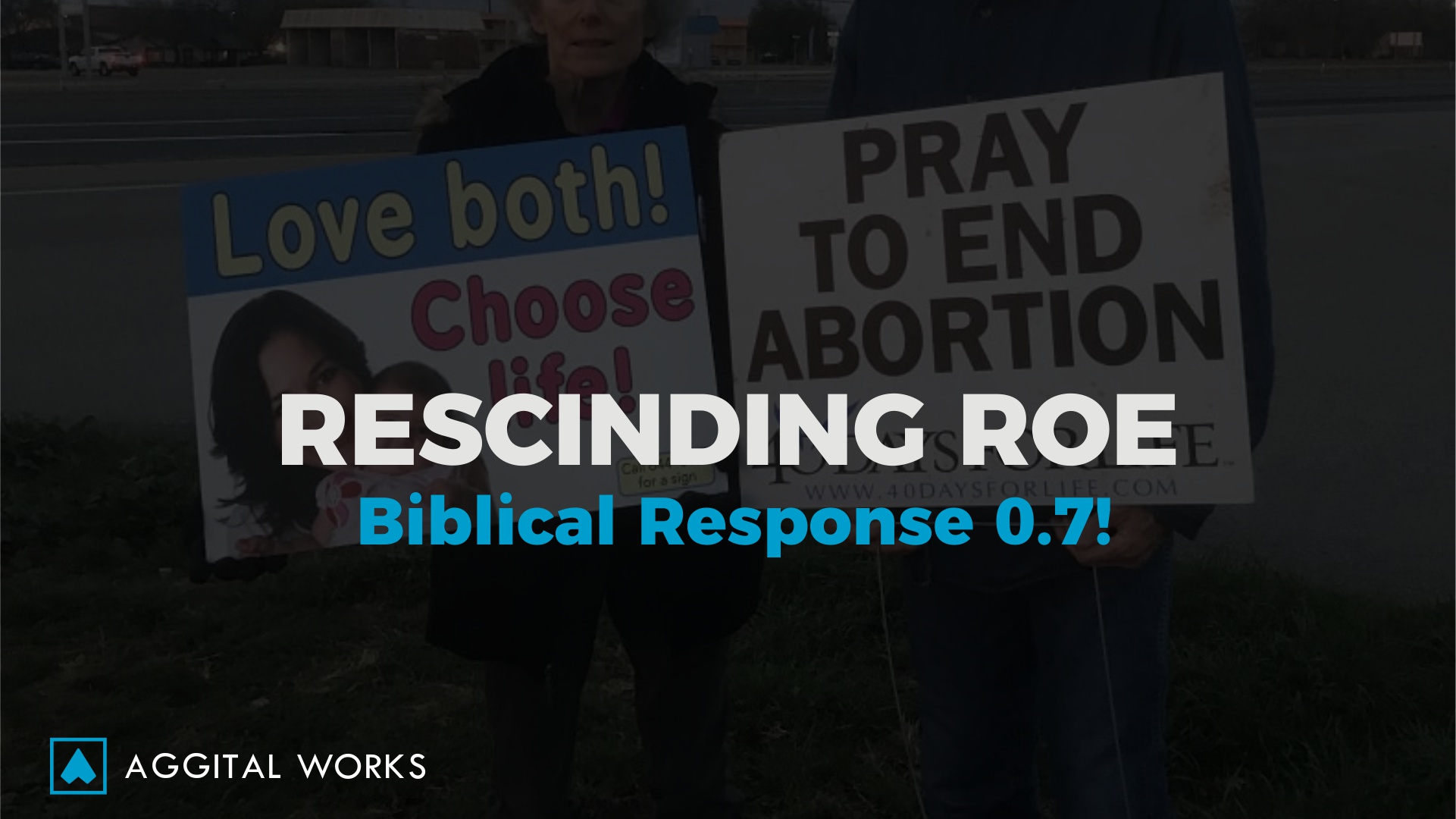 Hello friends! I trust y'all are doing great. Still, on rescinding/overturning Roe from a biblical viewpoint, let's continue where we left off. It is imperative to reiterate that this article addresses Roe v. Wade based off the tenets of Scripture, not based upon feelings, emotions, society or whatnot. Let's get right to it.
So we left off talking about the seventh asseveration which goes "God requires His children to speak unpopular truth as we show unexpected love".
Continuance of Rescinding Roe
Eight asseveration regarding Rescinding Roe:
Jesus commands His Church to Accomplish the Great Commission, not to Win a Political Election.
We weren't sent to win an election or achieve judicial decisions. Yes, we desire and work for just laws and leaders and policies, and practices, what can be called just systems and structures on behalf of the unborn, and women and men. At the same time, we know that our main aim as a church is not ultimately new laws, as good as they may be, our main aim is new hearts. That just puts all of this in perspective.
See Matthew 28:18-20.
18 And Jesus came and spake unto them, saying, All power is given unto me in heaven and in earth.
19 Go ye therefore, and teach all nations, baptizing them in the name of the Father, and of the Son, and of the Holy Ghost:
20 Teaching them to observe all things whatsoever I have commanded you: and, lo, I am with you always, even unto the end of the world. Amen.
We've got to tell the world about the God against whom all have immensely sinned but who has come to us miraculously as a baby in a mother's womb to show us how to live with love, kindness, and perfect obedience to God's Word, who died on the cross to pay the price for sins of everyone who will trust in Him, who rose from the dead in victory over sin and the grave, so that anyone who trusts in Him will not only be forgiven of all their sin but filled with His Spirit to experience entirely new life as a new creation in Him.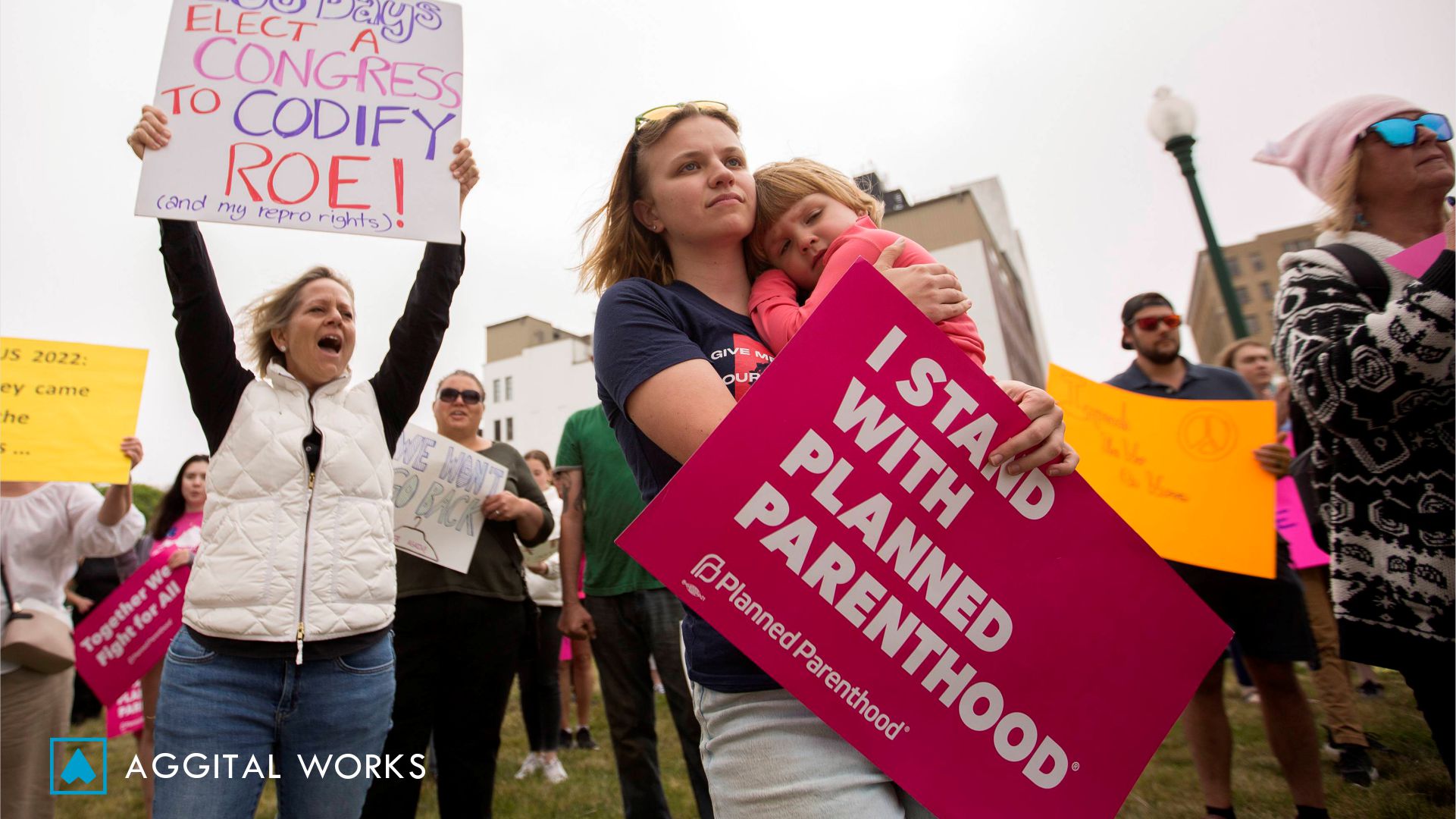 To all who hope in abortion, to all who hope in laws of government, in rulings of courts, to all who hope in anything in this world, know this! There is a hope that transcends everything in this world. This hope has a name, His name is Jesus Christ and He alone can satisfy your soul. Jesus is the greatest need in the world. All people need to be reconciled to God through faith in Christ and walk in His ways, according to His Word. This is disciple-making.
So yes, we thank God for almost 50 years of work to bring about a change in the United States regarding roe, yet I presume that the vast majority of human hearts are still the same today as they were a couple of weeks or months ago. And many states and countries will continue abortions, and many legislators will continue to push abortions, abortion pills are becoming all the more easy and accessible to get in all kinds of ways, and whether in the issue of abortion or in other ways, humans will continue to invent new ways to perpetrate evil. It behoves us then to ask the question, what are Christians supposed to do over the next 50 years? Ths same thing we should primarily have been doing over the last 50 years, making disciples of Jesus Christ, leading people to life in him and helping them and each other to live according to His Word.
Another question we need to ask ourselves as Christians is, are we giving the same amount of energy to the great commission as we give to political efforts or arguments, do we feel the same levels of emotion when it comes to leading people to Jesus that we have when it comes to supporting a political position, candidate or posting our opinions on social media.
So many have done so much in the social and political realm. The question we all need to ask is, who have we led to Jesus, how many hearts have been regenerated, in such a way that they are now leading others to Jesus. This is the commission given to us by Jesus. Even in this issue regarding rescinding roe v. wade, our aim is not merely for abortion to be illegal in government, our aim is for abortion to be unthinkable in people's minds and hearts, and only God by His grace and the work of His spirit in human hearts can bring that about through disciples of Jesus making disciples of Jesus.
So what do we do in light of these clear asseverations in God's word, certainly, the takeaway is not just for us to think about these and move on with our lives, what is God telling us to do through His Word… There are a lot of things to do in this regard based off God's word. We'll see those in the next article on Rescinding Roe.
If you are looking to get an excellent web design company, do click on here!
For more reads, click on here.