Rumzy Designs – Business Card for a Construction Company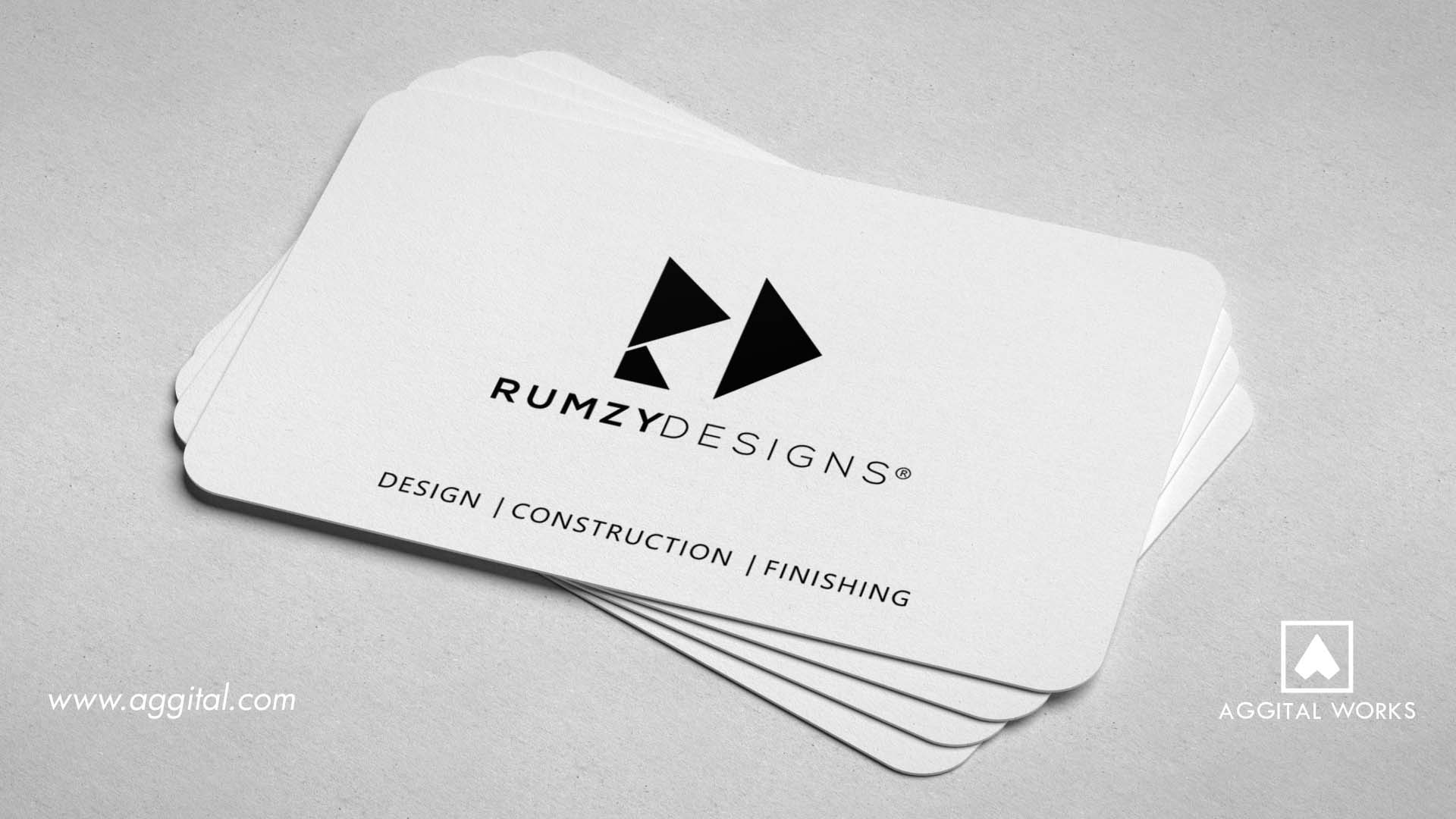 There's a huge difference between a House and a House. What makes up this difference is the design, both inside and outside.
Let's face facts, the feeling about living in a nice house is quite underrated. You barely realize this until you have to spend one whole month in a "common" house, makes you appreciate luxury and the finest things life can offer.
Rumzy Designs is a Construction Company that deals with exceptional building designs/construction and impeccable interior decoration. Through the company's few years of productivity, it has relentlessly grown to continually meet and satisfy one of the most fundamental desires of the human race, Shelter.
With detailed architectural design, Rumzy Designs guarantees a coordinated flow of work, from the initial concept to its completion.
Across all key design sectors, the company focuses on procurement, construction, interior decoration, standard homes as well as commercial and public buildings.
The Connoisseur of Elegant Living, as the CEO currently calls himself, is focused on expressing greatness through simplicity. He strongly believes in the exclusive language expressed by simplicity, a language that communicates elegance, luxury, balance, and of course, ultimate greatness.
This is how he coined the company's tagline "Greatness in Simplicity".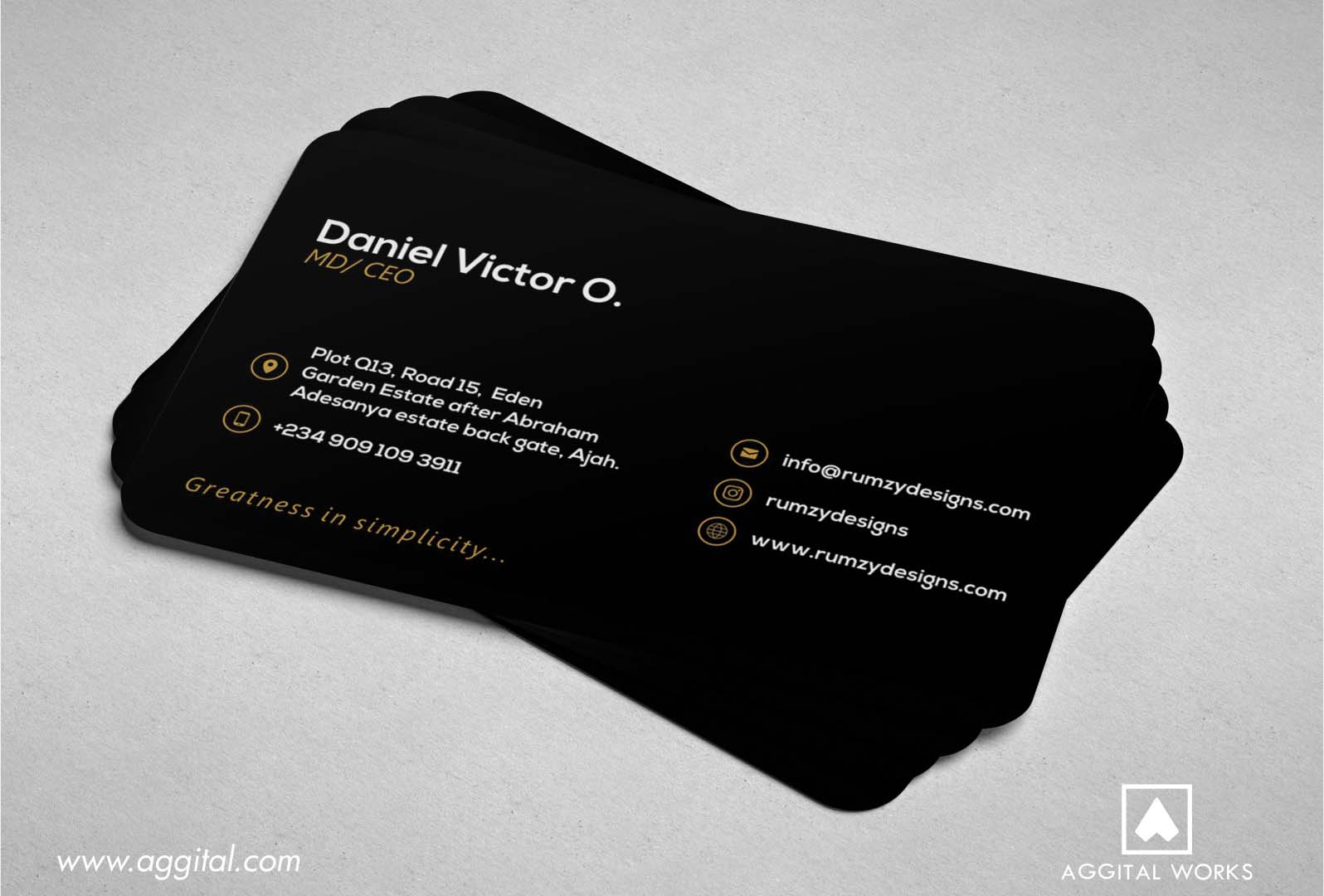 Business Card Design for Rumzy Designs
We're not about to preach to you about what a great business card should look like or what the content should be.
Just like any real and professional business, Rumzy Designs needed a Logo and of course, a Business Card to go with. Our client requested for an "incredible arrangement of letters as the logo", which we delivered appropriately.
Also, he specifically requested the "use of semi-abstract design" in our questionnaire, and outrightly kicked against the use of "heavy duty machine as a concept to denote the construction section".
He obviously didn't want an excavator for a brand.
Well, we designed something really cool, almost perfect. As you can see, the design portrays the company's class and also heightens its perception in the minds of clients.
We're dedicated to making your business fly as well as offer your brand a perfect first and lasting impression. Whenever you're ready, we are ready too. Your dream brand is just a click away!