The 7 Statues Of Pettiness – What's Next?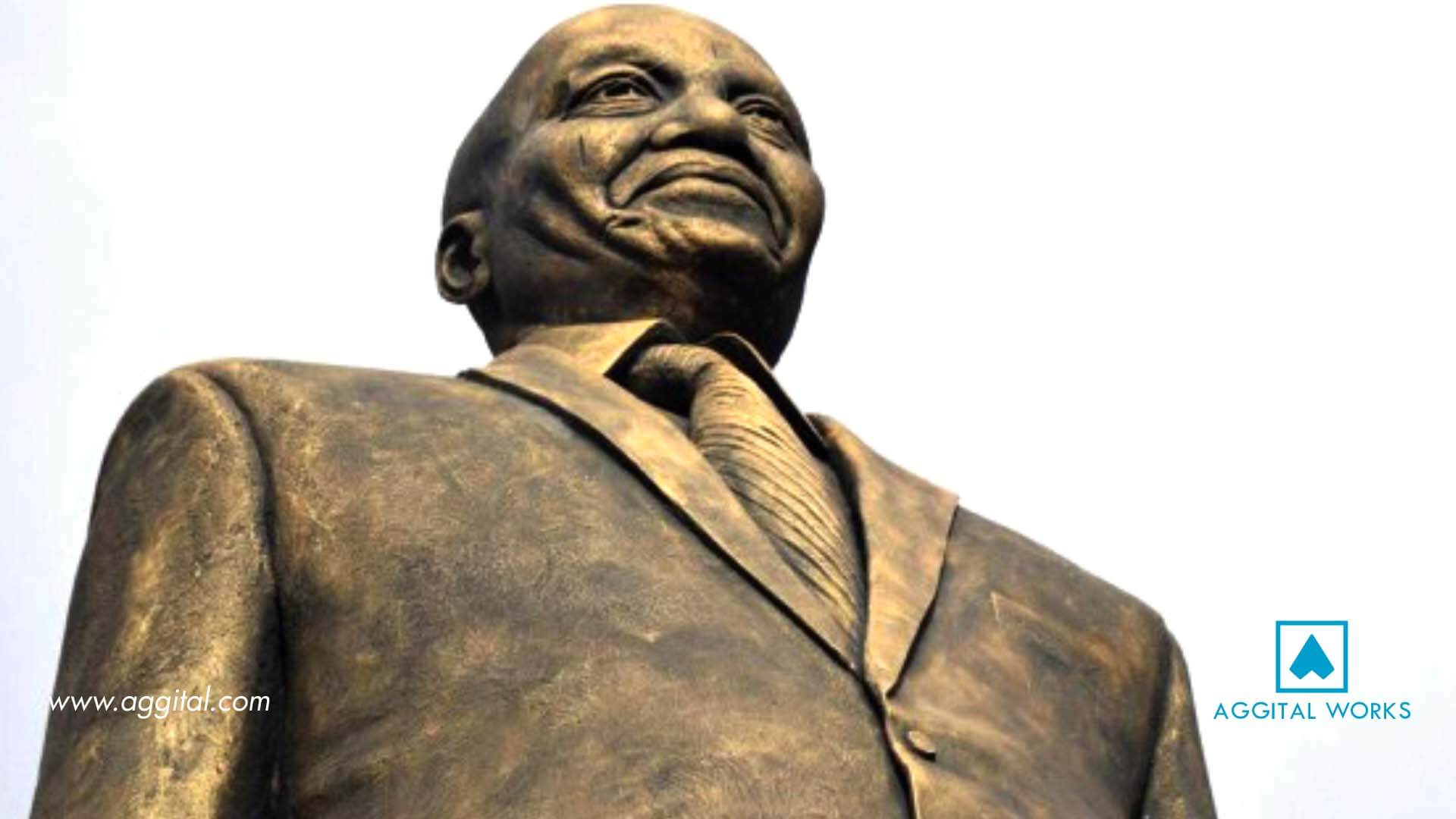 Just when we think the worst has been done, we get another terrific blow, and this time, even harder. Nigerians just want to wake up peacefully every day. We want to wake up and read good news about the current prices of food being cut in half.
We don't want to wake up to a breaking News of some Rats invading the Presidential office or the statue of another Nation's president erected in a Nigerian State.
I'm not in a position to judge the situation, but I'm Nigerian at least, so I think I have every right to say what I feel. Let's start from some of the right reasons that could have discarded this hideous idea.
First of all, the Apartheid Regime in South Africa. For those of us who haven't read about the Apartheid Regime, it's a time when black South Africans were faced with unjust policies of racial discrimination. In South African history, this is one of the Nation's most challenging period and Nigeria, as a regional power that we are, stood in as a big brother.
We were freshly stepping out of British supremacy, but our leaders took it upon themselves to salvage the situation.
In 1976, Nigeria set up the South Africa Relief Fund (SAFR), which was established for the sole purpose of bringing relief to the victims of the apartheid regime in South Africa. The donations in Nigeria was widely known as the "Mandela Tax" at that time.
The military administration of General Olusegun Obasanjo donated $3.7 million to the fund and he made a personal donation of $3,000.
Also, each member of General Obasanjo's cabinet made personal contributions of $1,500 while all Nigeria's civil servants and public officers made a 2% donation from their monthly salary.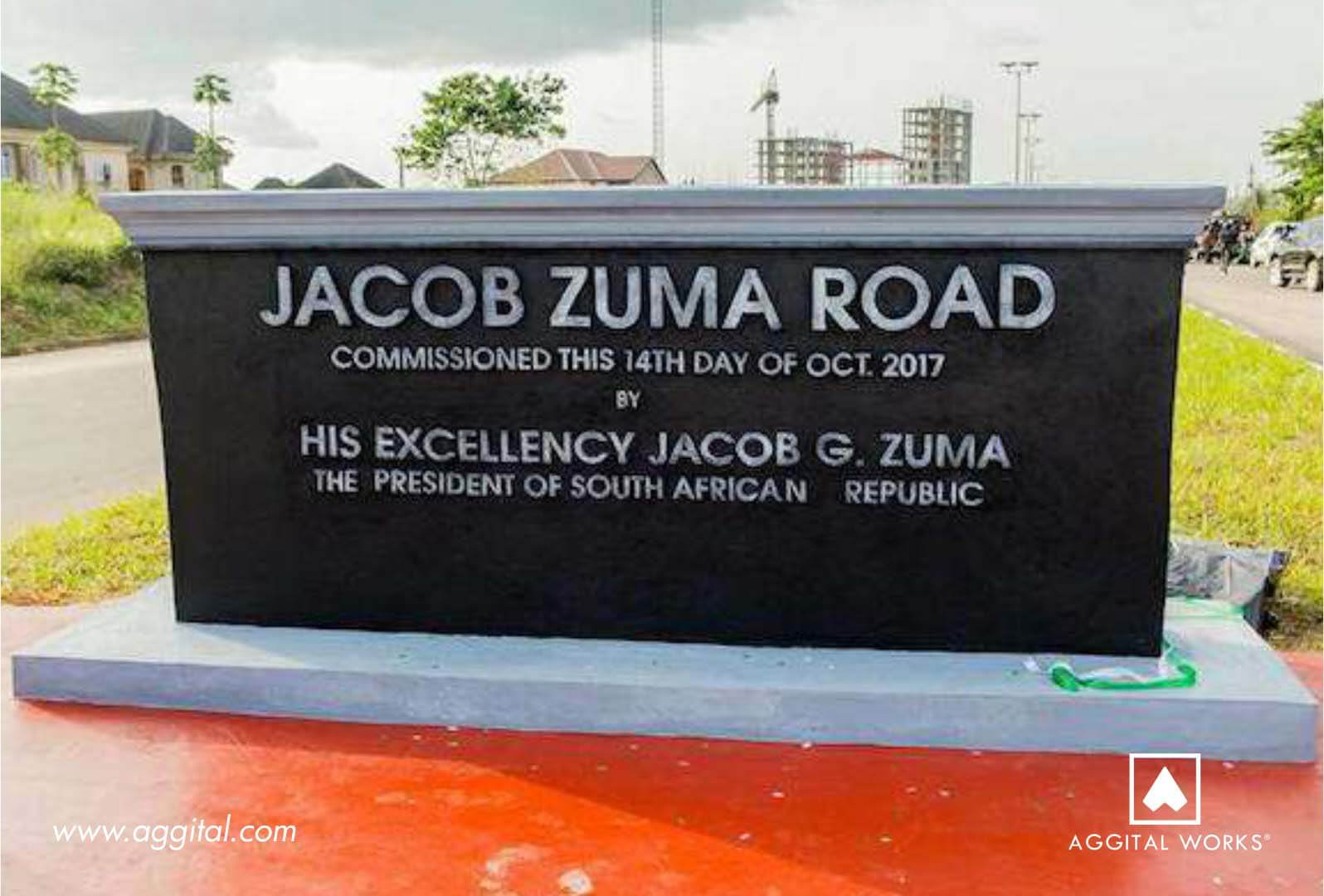 While discussing the apartheid regime with some old folks, they mentioned that they had to skip lunch during the 70s. This was because Nigerian government was putting money together to support the children in South Africa.
In another scenario, between 1973 and 1978, Nigeria contributed $39,040 to the United Nations Educational and Training Programme for South Africa.
Honestly, all these moves are really cool, but looking from another angle, how has South Africa repaid us? I don't know what you think exactly, but my answer to this is XENOPHOBIA.
Buildings with Nigerian businesses and Churches have been looted and burned in South Africa. Homes, shops and properties of Nigerians and some other foreign Africans were set ablaze by some South African youths.
Within the last two years, 116 Nigerians have been killed in South Africa and a lot of them have been deported for one reason or the other.
Fast forward to 14th October, 2017, Jacob Zuma visited Imo state to sign an MOU between Rochas Foundation and Zuma Foundation.
In addition to this, he was conferred a traditional chieftaincy title by the state government, a road was named after him and he also got the Imo Merit Award, which is the highest award in Imo state.
Usually, this award is conferred to distinguished personalities who have made a difference in the development of the state communities and to humanity.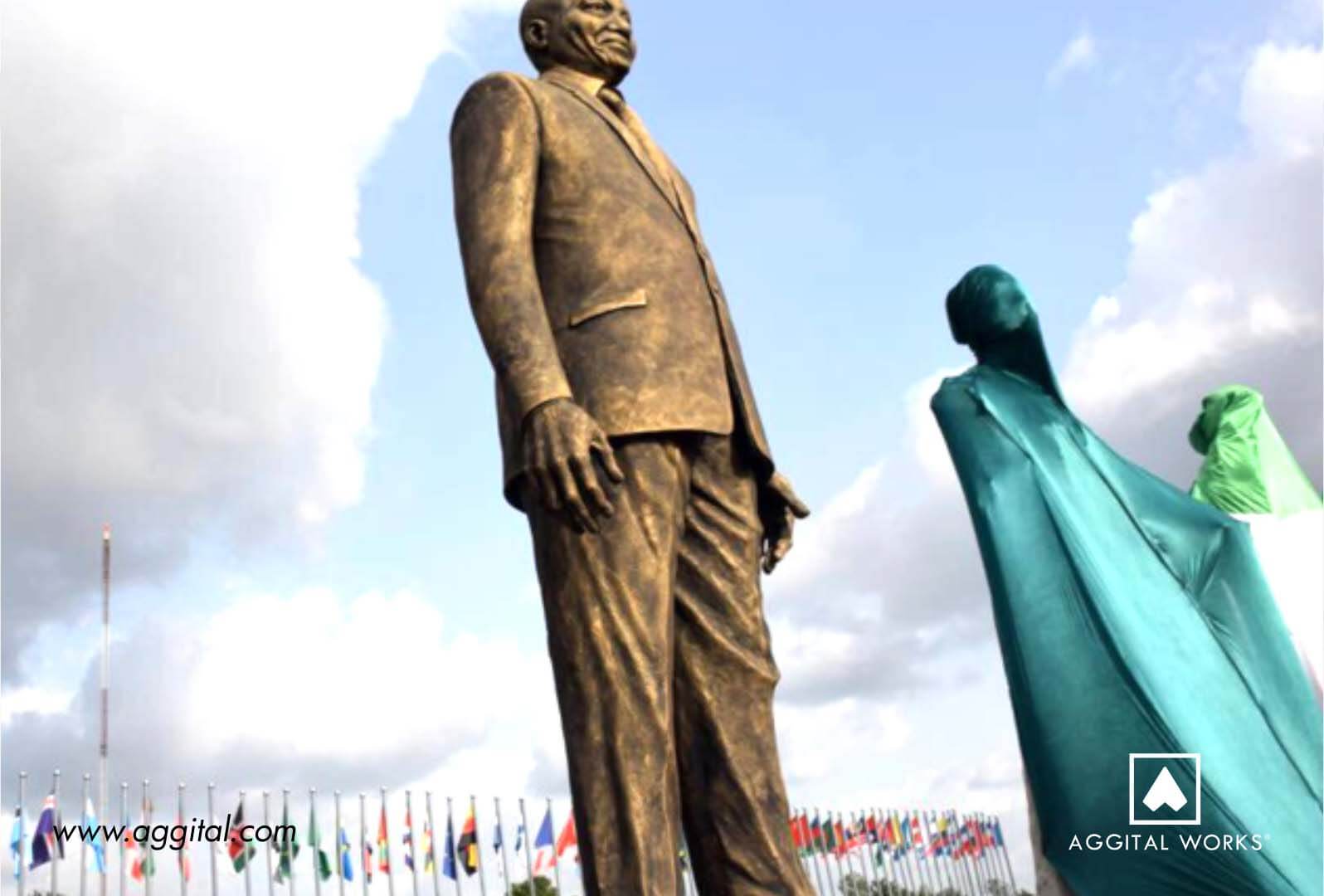 These activities got every Nigerian thinking how silly Nigeria is. To make it worse, the statue was unveiled and we had to bury our faces in the ground out of shame.
According to Imo residents, Governor Rochas Okorocha is still owing Imo pensioners for over 20 weeks and he went ahead to spend a whopping sum of N520M on some statues that ended up making us look like jokers.
Asides, the pension issues, Jacob Zuma is presently facing corruption charges in South Africa, and he is being honoured here by Rochas Okorocha.
This action, I can't say is the height of it, because I've said that a million times and I end up taking back my words.
There are numerous notable Africans that could have gotten a statue, even in Lagos State, and Nigerians would totally agree. A statue of Nelson Mandela, Fela, Ken Saro Wiwa would have been much more appreciated in Owerri, instead of a leader who has contributed nothing to Nigeria's growth.
Based on our usual practice, we have taken to social media to express our pains and this time, Governor Rochas Okorocha himself took time to respond to some tweets.
In one of the most popular tweets, a user asked if he'd be erecting a statue of Ronaldo soon, the Twitter user was called "very stupid". There are other crazy tweets flying around but we choose to stick with this one.
Governor Rochas Okorocha has about 6 more statues to unveil, let's just hope it's not a statue of Bobrisky. May we all get our deepest desires just as we want it.
HAPPY FRIYAY!