RCCG Victory House Calgary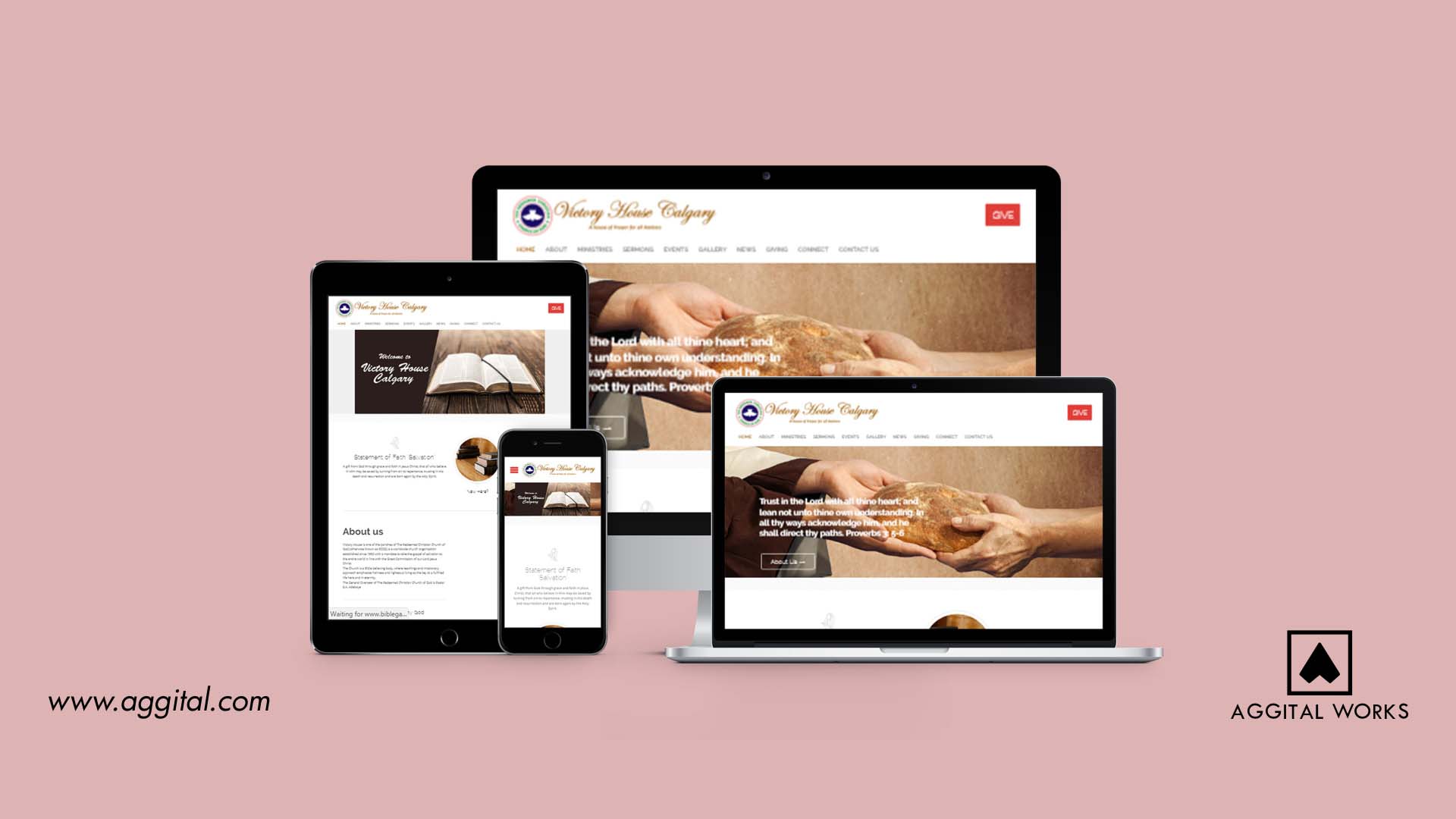 Based on research, Nigeria has the largest Christian population of any country in Africa. More than 85 million individuals in Nigeria actually belong to these churches that includes various denominations.
With people's great in attending Churches, the number of Christians in Nigeria keep growing immensely.
However, there are countless churches you can always pick from, ranging from Living Faith, The Lord's Chosen, Deeper Life, Christ Apostolic Church, Mountain of Fire, RCCG among others. These are the most popular denominations in Nigeria.
There are lots of other parishes (recognized and non-recognized) scattered around the country.
The Redeemed Christian Church of God (RCCG) is a potent force to reckon with when the discussion is about popularity and fame. Divided into various productive sections, RCCG exists as one of the most populated and most recognized church in the world.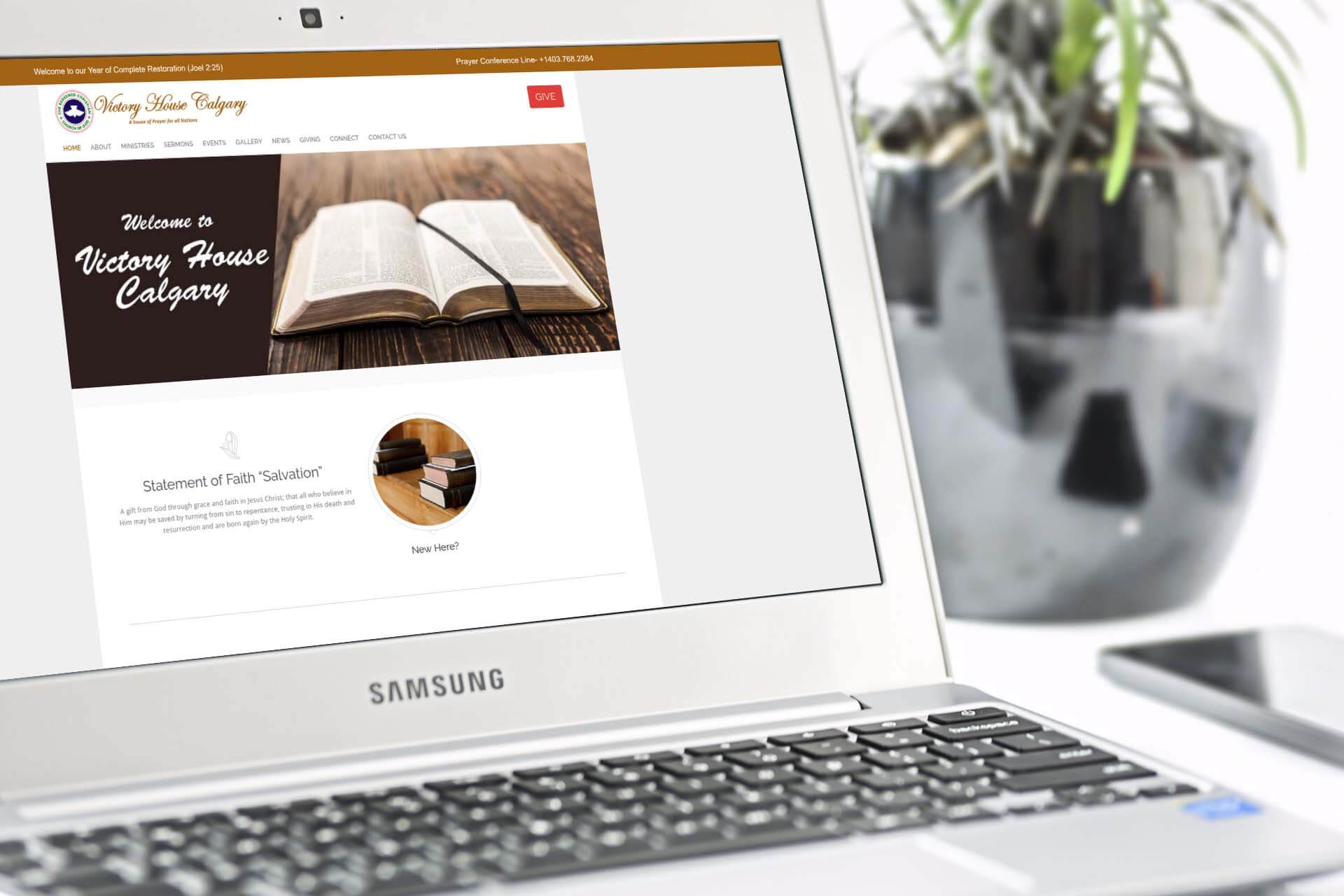 Redeemed Christian Church of God (RCCG) is a Pentecostal megachurch.  As of March 2017, RCCG had a presence in 196 countries of the world. The church in Lagos has an average church attendance of 50,000.
RCCG Victory House Calgary is one of the numerous parishes under the Redeemed Christian Church of God (RCCG). Based in Calgary, Canada, Pastor Austin Lelegi presently serves as the parish pastor.
Just like every other RCCG parish located around the world, the church is a core Bible believing body.
Also, their teachings and missionary approach emphasize holiness and righteous living as the key to a fulfilled life here and in eternity. Basically, this is what RCCG worldwide is recognized for.
Victory House Calgary appeals to all kinds of people around the globe. Hence, they thrive with a determination to teach people in their various geographical areas, stages of secular life and levels of spiritual development.
Doctrinal beliefs are based on the fact that knowledge, while valuable in itself, is to be used for the services of others.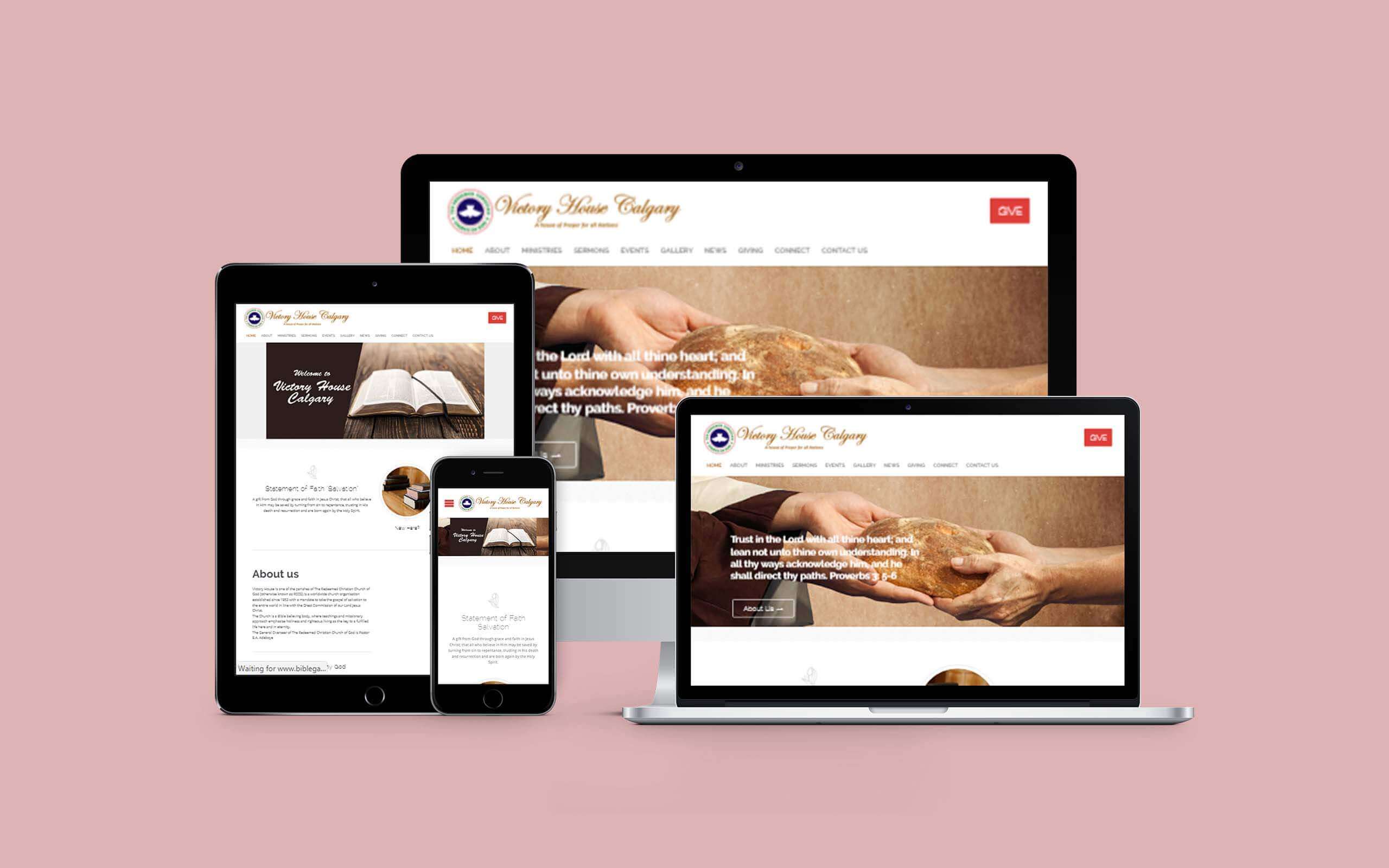 In addition, RCCG Victory House Calgary respects the uniqueness and dignity of individuals and believes that the individual's spiritual, emotional, intellectual, physical and social growth complement and fulfil one another.
Aggital Works was referred to the church by an existing client, which happens to be another RCCG parish. The parish pastor got across to the team via email and we received a detailed brief afterwards.
The brief was an almost perfect description of what RCCG Victory House Calgary website should convey.
Right after our brainstorming session, the website development team worked earnestly with the project brief as well as a set of given strict guidelines for the website.
We concluded the project in less than three weeks and launched after the church viewed and approved.
Aggital did a great design on  RCCG Victory House Calgary website to meet international standard as well as the requirement of the church itself. It's a church website, so we made sure it is accessible to any individual level.
We would love to work with you soon, contact us now.