Do You Think The Young Ones Can Make It To That Sit?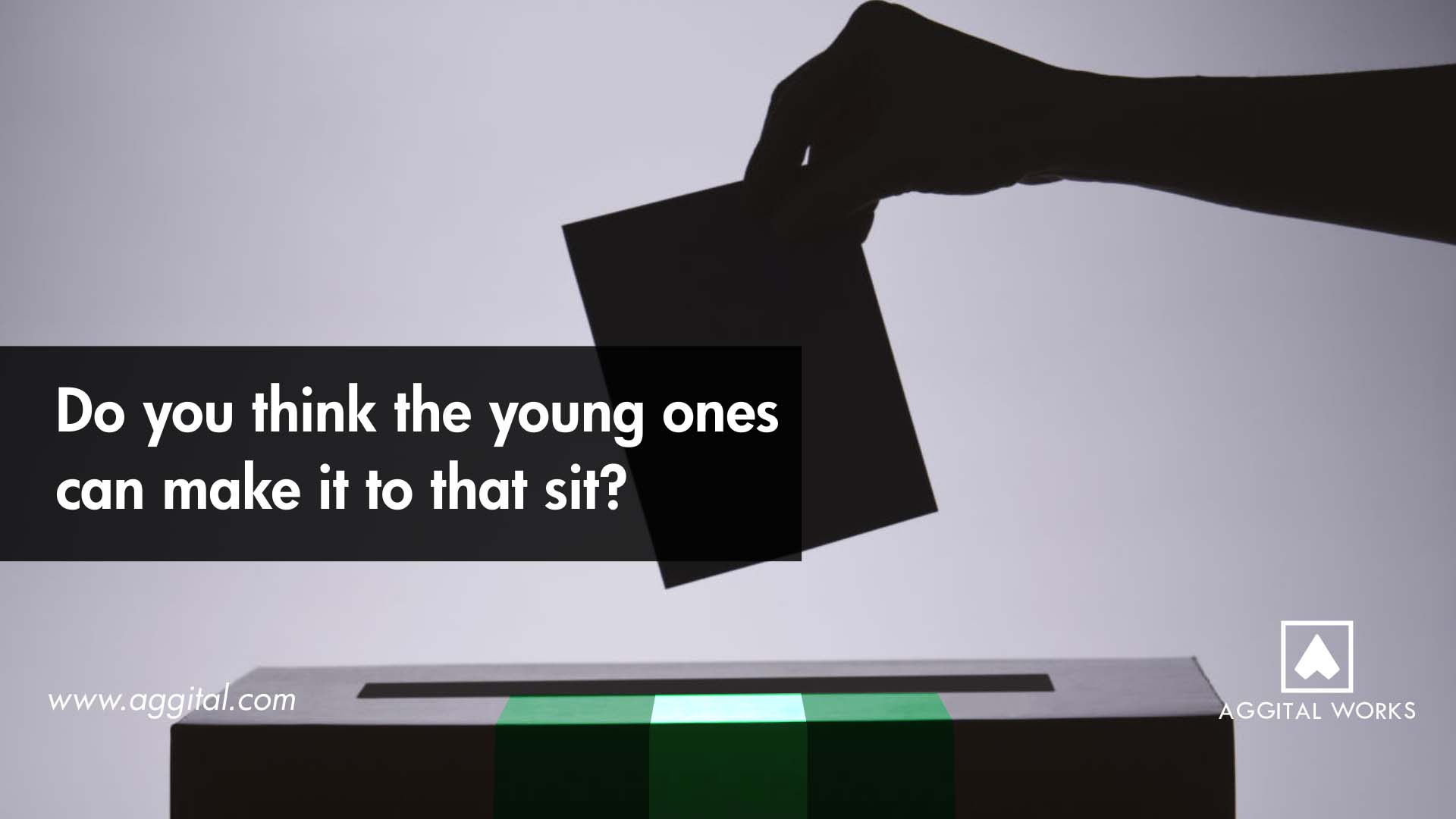 If some of us are in positions to decide, we'd prefer not to have anyone occupy the presidential seat, maybe what Nigeria really needs is a break. We don't exactly have a choice, so it's either we vote for one person or our worst nightmare remains the president.
At the same time, there's no guarantee that our votes will count. I mean, this is Nigeria, but we still have to vote anyway.
Meet the old and young 2019 presidential candidates:
Omoyele Sowore
He owns the famous Sahara Reporters, which is currently worth $10 million. The 47-year-old millionaire earned two degrees from the University of Lagos and Columbia University respectively. He's also a writer, public speaker, and human rights activist.
Ahmed Buhari
He's one of our finest candidate, 40 years old precisely and the CEO of an IT/ Brand Management company, Skylar Inc. The young candidate obtained two degrees from the Federal University of Technology and Cavendish College, London.
Enyinnaya Nnaemeka
The former lecturer at West George College is also 40 years old, earned a degree from Robert Gordon University and has worked with Her Majesty's Courts, Tribunals in the UK, among other notable places.
Mathias Tsado
This man is 41 years old and says he can provide Nigerians with 16-18 hours of constant power within his first two to three years in office. He's currently the CEO of Matstrutt Nigeria Ltd. We've recorded loads of failed promises over and over, he might just be the only truthful leader we can get.
Eniola Ojajuni
He previously ran for the Lagos State House of Assembly and the Governorship of Ondo state. The businessman and investment consultant is 39 years old and has an MBA from Ghana Business School.
Thomas-Wilson Ikubese
The Chief Medical Director of Sckye Hospital and Diagnostics Ltd is 47years old. He's also a poet, motivational speaker and a member of National Conscience Party.
Tope Fasua
The economic expert made a statement in 2016, "I will become Nigeria's next elected president in 2019" and lamented about how "old, recycled politicians are tired hands" and how he will make Nigeria's Naira strong again. He's got degrees from Ondo State University, London Business School, and Harvard Business School.
Kingsley Moghalu
The 55-year-old Igbo man obtained his first degree in Law at the University of Nigeria, Nsukka and also obtained a post-graduate degree at the Fletcher School of Law and Diplomacy, USA.
In 1992, he was appointed into the UN Secretariat by then Secretary-General, Boutrou-Boutrous Ghali. Kingsley Moghalu is also a Professor at Tufts University and a former CBN deputy governor.
Ayodele Fayose
#Fayosechallenge is presently trending on TwitterNG based on his dubious acts on national TV. The current governor of Ekiti state was impeached as Governor in 2006, caught in a 37-minute audio of "vote-rigging meeting" for the Ekiti elections in 2014 and currently craves for sympathy from Nigerians. By the way, he's 57 years old and has been tagged a chronic liar.
Muhammadu Buhari
He is the current president of Nigeria and he's in a flourishing long-distance relationship with his babe, Nigeria. So far, Buhari has spent a sixth of his presidency on a sick leave and we have had a course to swallow the most ridiculous reports during his regime.
Nigerians are not surprised he's running for a second term, we just wonder why his 75-year-old ass would have to tell the world his actions were triggered by popular demand.
Fela Durotoye
He's 46 years old, a fine man, business strategist, leadership coach, public speaker and according to him, he's doing all he "can to build a New Nigeria that would be the most desirable Nation to live in by December 31, 2015."
Fela is popularly known for his nation-building projects like Mushin Makeover, which has been recorded as the largest non-governmental urban renewal project in Africa's history.
Funmilayo Adesanya-Davies
We haven't had a woman rule Nigeria, this might just be our chance. Professor Funmilayo is 55 years old and married to a Pastor. As a Professor, of course, she has obtained a wide range of degrees and awards, some of which include; Nelson Mandela Life of Legendary Achievement Award, World Ambassador for Christ Award, among others.
Remi Sonaiya
Although retired, she was a Professor of French Language and Applied Linguistics at Obafemi Awolowo University, where she obtained her first degree too and a second degree at Cornell University. She was the only female candidate during the 2015 presidential election, aged 63.
Who's getting your vote?