Thoughts on the Just Concluded Election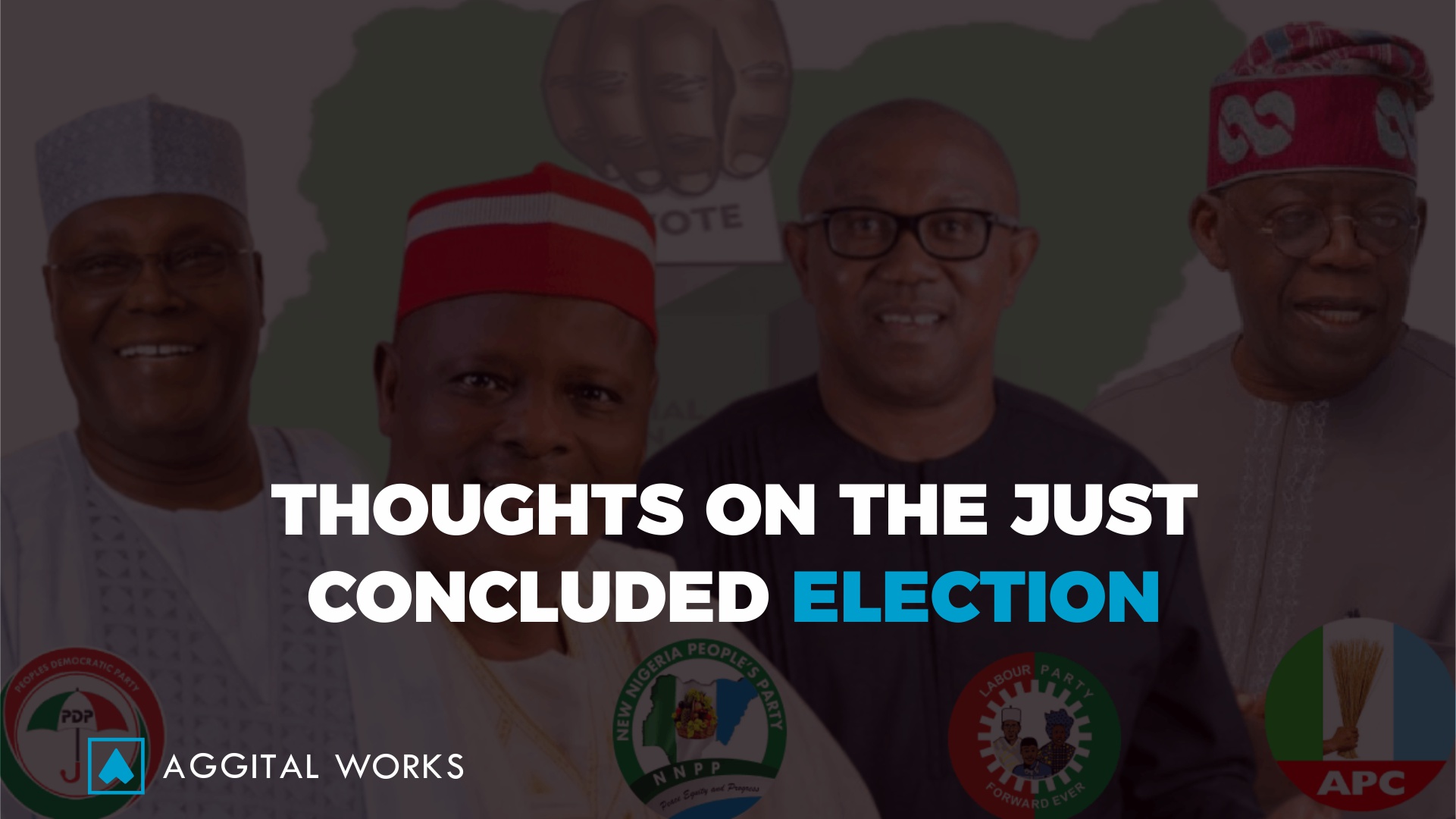 Hi everyone! Happy new month! I trust you are doing great! I'm positive you all exercised your civic duties unharmed. Again, we'll have to pause for a bit on the current church series we are on. I like us to talk for a bit about the just concluded election. Let's get right to it!
Thoughts on the Just Concluded Election
First off, I want to say I have a solid belief that here in Nigeria, we don't adhere to or follow the strict definition of democracy. what is democracy some might ask as it probably has been a while since they talked about democracy contingent upon its foundational or basic definition. Essentially, democracy, and this is based upon Google's result, is a form of government in which the people (of a state) have the authority to deliberate and decide legislation, or to choose governing officials to do so. It can also be said to be a system of government by the whole population or all the eligible members of a state, typically through elected representatives. A simplistic definition that I think just brings it home is the popular one said by Abraham Lincoln that goes, "Democracy is a government or leadership of the people, by the people and for the people", meaning it is a form of government in which the leaders are elected by the people, i.e, the citizens of the country elect the Government to lead the country, in order for the elected government to work for the welfare or interest of the people.
Now judging by the above definition, can Nigerians say in good conscience that we are genuinely practising democracy in its strict sense‽ It's clear as day, the obvious answer is NO! what we currently practice is diametrically opposed to the strict definition of democracy. Instead of the people electing several persons into power in order to serve or work for the interest of the people, the positions of power have now become a thing of, like the president-elect of the just concluded election once stated, "EMILOKAN". And instead of the government protecting the people, it is now profoundly oppressive to the very people it should shield. How ludicrous and preposterous! So, y'all see what I was saying about Nigeria not practising democracy in its strict sense yeah‽ It is crystal clear that we need to redefine our brand of democracy. Decisive actions need to be taken, questions need to be asked, and these questions have to be answered by the Nigerian people themselves and the people that are "serving" them. I say the Nigerian people are beginning to take those decisive actions, these we've seen in the #EndSARS protest, as well as the just concluded election, however, we haven't started asking questions the way we ought to. 
Secondly, as I say often, there are dimensions to our consciousness that needs to be healed and explored, the issues Nigeria is faced with are quite nuanced. It is one thing to have a conviction that is logical, as well as have the wherewithal to articulate or express a truth to power, yet it is another thing to be delusional and stay convinced that it's everyone's reality. I can never understand why anybody will canvass, solicit, campaign or even vote for other candidates aside Obi and Datti. As the title of this article implies, these are my thoughts. The candidates presented by the Labour Party for the 2023 Presidential election are the best we currently have. In hindsight, Yusuf Datti Baba-Ahmed stated in an interview;
"Out of the 18 political parties that have presented their presidential candidates, it may be in order to say that 15 of them are nearly nowhere to be found. Out of the remaining three, two of them have misconfigured themselves to win elections in 2023, they have misaligned with Nigerian political history and that is what leaves Labour Party as the only party to be declared winner… I am telling you the reality on ground, these other two political parties, yes, they are on the ballot paper to waste Nigerians' time. they are wasting our time, they are overheating the politics. None of them can be declared, none of them can win elections, and I have my logical reasons; the reason that Chief Tinubu is not Vice President today, which again you can google, you can research and see, is because a certain kind of configuration doesn't work any more in Nigeria, which President Mohammodu Buhari himself rejected… What couldn't happen in 2015 can for God's sake not happen in 2023. Nigeria has only waxed stronger and moved forward despite the insecurity, and poor economy, and aggravated corruption… With that, APC is wasting our time! they are on the ballot paper but they are not in the ballot box. Then PDP, I can say Atiku ceded his rights when in 2015 he said that it was the time of Nothern Nigeria to produce the President. Again, now his political party has misaligned with the political history of Nigeria. There's a certain DNA in our politics that regulates the body temperature of Nigeria, that DNA is rotation, we call it justice, political justice, without it, the body of Nigeria will overheat and the fever will kill us, justice must be done. There's only one party rightly configured in place with the right attitude, with the right candidate to win the election, Labour Party, I repeat, others are wasting our time.. With due respect, I don't trust them much, hear what i said again, I don't trust them much!"
What he said might not be the exact reality of Nigeria, however, all things being equal, he stated facts and I agree!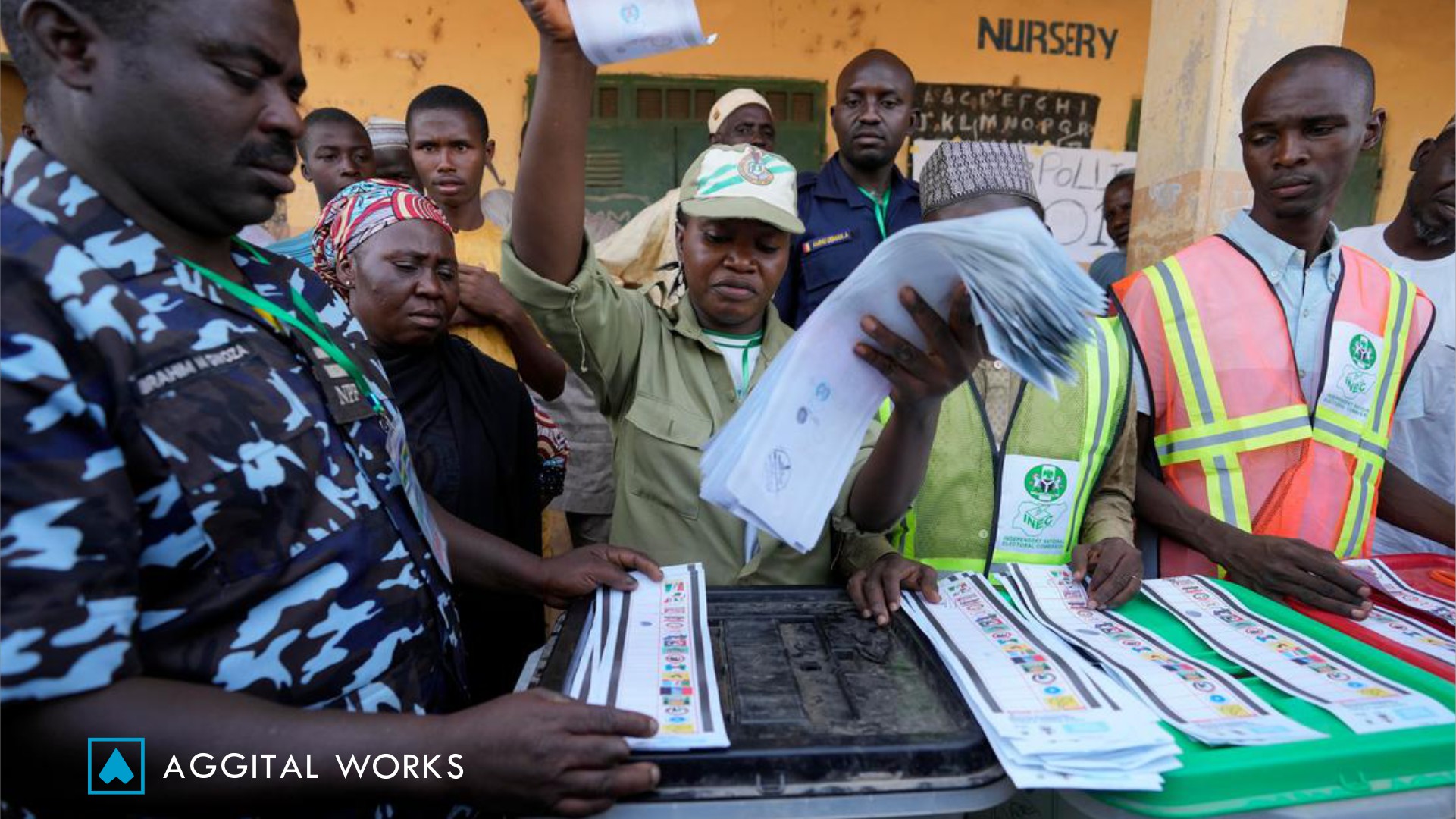 This election has lots of valid opinions and conspiracy theories. An example is the North; most of the northern elites know how well to deal with their people hidden away from the lenses of media both currently and in hindsight. Their loyalty is quite aggressive even if it defies logic and objective truth. They understand the grassroots of Nigerian politics that thrives intrinsically on miseducation and deprivation. If this isn't the case, the development in the Northern part of Nigeria, by now, ought to be as sophisticated as that in Dubai, with all the resources in their possession. This is part of the reasons I say without fail that we need a massive reprioritization in Nigeria, such as; investments in the knowledge economy, enlightenment, education, entrepreneurship, etcetera.
Moving on, another thing I'd like to speak on briefly is the fact that if we had no social media, most of the information on things regarding the just concluded election we currently have would've been swept completely under the carpet. Things like the ineptitude and ill capacity of the INEC to conduct a free and fair election, the metrics and intricacies of votes; interference and switching of vote counts, bad working condition of BVAS machines and all, the convolution and inability of the police force to maintain law and order in various polling units, the killing of people, even allegedly by a supposed governor, etcetera. The democracy practised in Nigeria is clearly a tragedy, as well as a travesty. It's indeed tragic!
Wilson Joel, also known as @musicmagnate posted a reel on his Instagram page on Sunday, 26th February 2023 that reads,
"Nigeria's top leaders know it would expose their shady operations when a "sane man" becomes PRESIDENT! To them, Nigeria is just a "CASHAPP"! They have no care for PROGRESS! and to the "Humpty Dumpty" sitting on the fence, a GREAT FALL?FAIL is coming! Cry NIGERIA!"
Captioning it with Proverbs Proverbs 29:2, which reads, "when the godly are in authority, the people rejoice. But when the wicked are in power, they groan." I agree!
One of the ways forward is asking questions both to our circle of concerns and our circles of influences, questions like what is the Nigerian dream and all. Most of our supposed "leaders" don't want to be asked questions or even told the truth. Most of them will tell you, tell me the truth, but do not tell me what I do not want to hear, meaning, interpret the truth to me in the way I would like to hear it. And like the axiom goes, "a man that is not accountable is a deadly man", but that's the culture we have in Nigeria. We celebrate people above principles here in Nigeria which is utterly wrong, when you bend and mould principles to suit you, they will break. Like Abiodun Famojuro said years ago, "the value system in Nigeria has gone really bad, the things we celebrate now are things we would never have celebrated years ago". At this juncture, it behoves me to ask, how many Nigerians do we have in Nigeria? We have people who are from the East, North, West, South, and Midbelt, but how many genuine Nigerians do we have for real? It is saddening to say that we have only a few genuine Nigerians.
So, if we are talking about the value system, it has to be fixed by the leadership and those who are governed, which is followership. Another question, what is leadership? Leadership is the ability to inspire and influence a group of people to achieve a worldwide goal, do we have that present in Nigeria at the moment though? The answer is no, we don't!
Conclusively, I know I digressed a lot, there is, however, still so much to say, nonetheless, I'll anchor it here by saying first off, the people of Nigeria, particularly the "leaders" and those who aspire to lead need to realize that leadership and governance are about legacies and institutions, not about humans or self monuments. Leadership is service, not going to become a master of/to the people out of greed. The irony of this is when you leave a legacy and become an institution to the people, we shout and talk about you positively, but when you do not, we speak of your name in secrecy because it connotes evil. Evil thrives in secrecy. When people hoard information in a certain sense or way, there is something evil going on. Second off, If BAT was the choice of the people, it'll be evident to all; the streets will be saturated, pervaded or even suffused with people singing and dancing in happiness, all emotionally high. So, the sighs and negative comments of people upon the release of the current president-elect by INEC alludes to the fact that he is not the choice of the people. Third off, the reality of a nation having a false, bad, or hostile government is indicative of the fact and truth that they are under the judgement of God. Until we humbly return to God in true repentance, all we do in an attempt to repair Nigeria will be futile. See 2 Chronicles 7:14. Y'all be safe out there!
Credit: YouTube, Instagram, Abiodun Famojuro, Muscmagnate, the Holy Bible, ChannelsTV, AriseNews, Punch, Wikipedia.
If you are looking to get an excellent web design company, do click here!
For more reads, click on here.