Are You Productive When You Work From Home?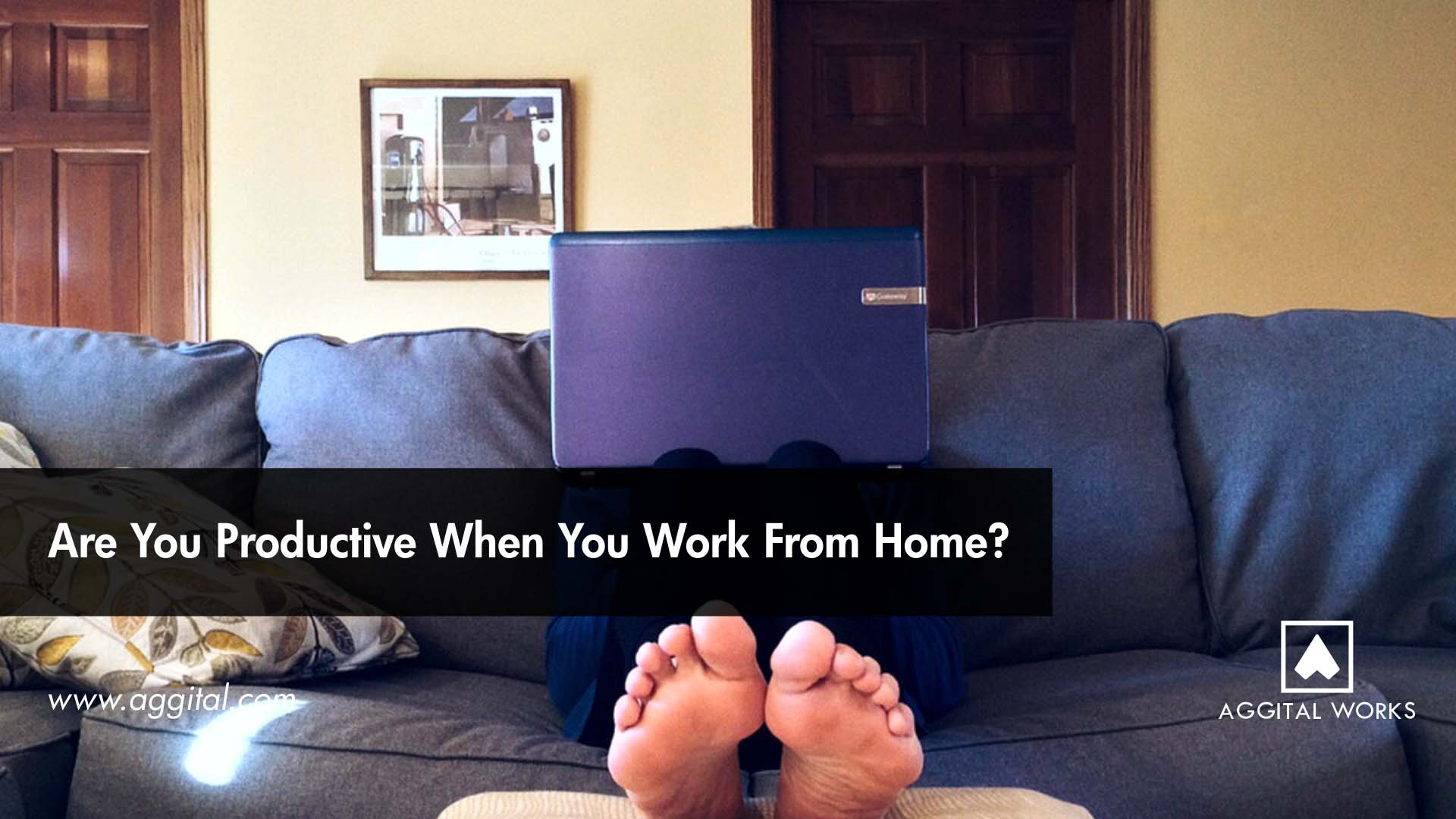 The first time I had an opportunity to work from home, I blew it!
Working from home sounds easy, but it's not; I had my Queen Size bed, TV, and my cute five-month-old niece who wouldn't quit luring me with her pink lips.
To top it up, I had company and it was hard to set boundaries, because everyone couldn't come to terms with the fact that I was home, instead of being at work (as usual).
Do you know what twisted the knife in my wound? The Couch. Working from home made me realize how awesome a mid-day nap "on the Couch" could be.
However, let's agree the office is full of distractions; colleagues who want to chat or have an infuriating way of dragging others out of work-mode, can easily sabotage your productivity.
On the other hand, your home isn't void of distractions either. Asides all the forms of distraction I mentioned earlier, working from home means you won't feel pressure or any sense of obligation to get stuff done.
Again, if you're a solopreneur or have to manage a virtual team, working from home might be your only choice.
I listed 14 ways to help you stay productive and focused while working from home. You can stick with these tips and still have a balanced work-home life.
Dress Up!
A 2007 research article shows that "Respondents felt most authoritative, trustworthy, and competent when wearing formal business attire but friendliest when wearing casual or business casual attire."
This is absolutely accurate! Dressing up gives you a sense of responsibility and that "I can't let this cool outfit go to waste" feeling. If you choose to wear a tank top and sit around without pants, you tend to feel overly relaxed and end up Netflixing.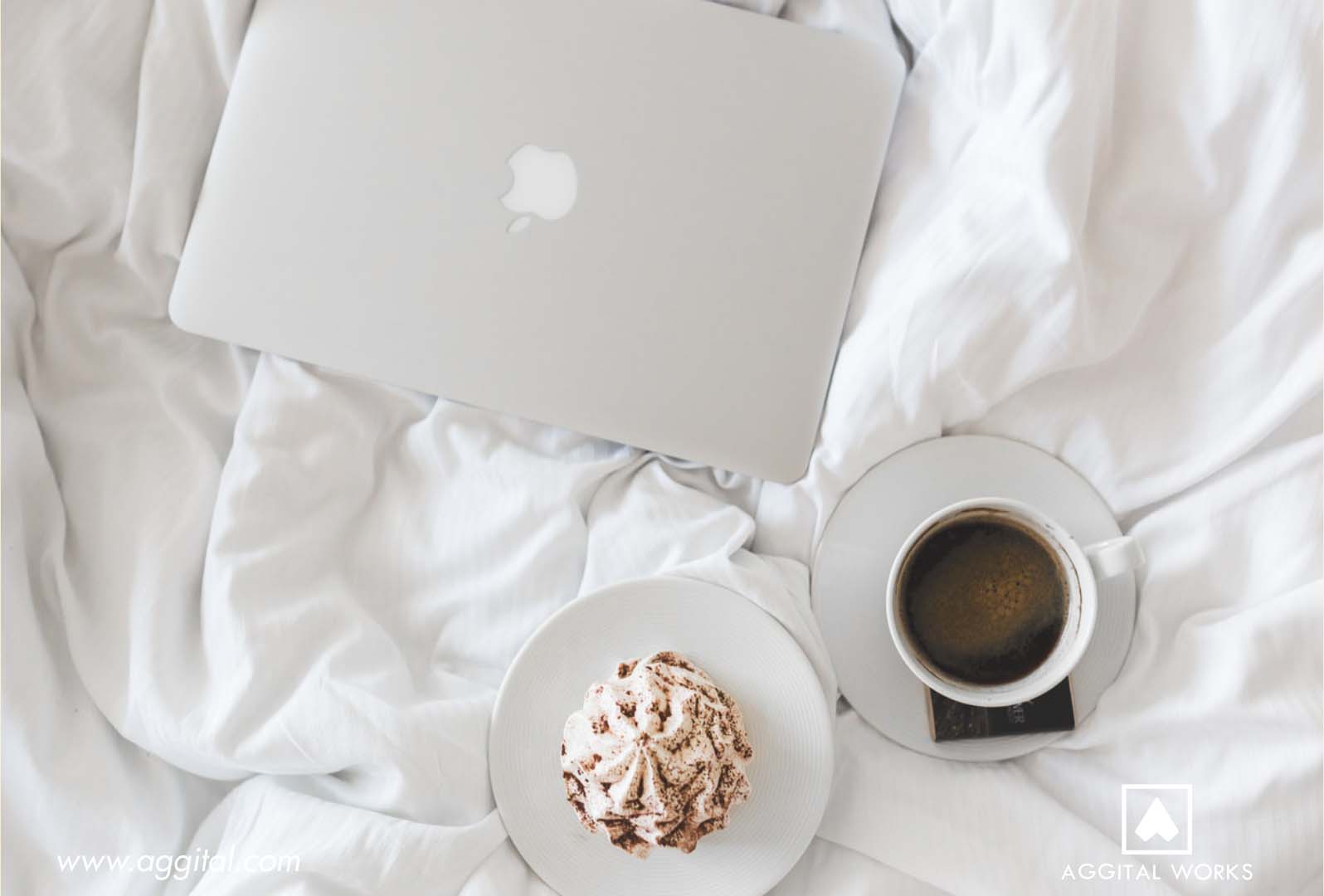 2. Put Your Phone Away
Your phone is one huge distraction which can be avoided. Aside from calls, social media can make your day a total mess. Turning it off might not work for you, you can at least turn off your Wi-Fi or mobile data. For your PC, simply log out of every social account and if you use Chrome, Incognito browser will be just perfect.
Create an Awesome Workspace
Don't work from your bed or your hanging chair, our brains have a way of associating an object with a purpose. Instead, find a workspace and make it look like a real office. Don't forget to make it look awesome!
Alternate That Workspace
Working from one spot every day can become really tiring and if you fail to manage the situation, your productivity will be hampered. Changing your workspace occasionally can refresh your brain. Also, co-working spaces and libraries are another available alternatives.
Get a Schedule
Before you can commit to an agenda, you need to have one first. Plan out your day and do yourself a favor by committing whole-heartedly to it.
Keep the TV On In the Background
If you can't be distracted by the drop of a pin, having the TV on in the background can boost your productivity. A cool playlist in the background can also save you from boredom in this situation.
Get Your Meals Ready the Night Before
For me, getting up to do something as time-consuming as cooking will not only reduce my work hours, it will also give me an excuse to watch TV and eventually get stuck. Preparing your meals before starting the day's work can help you maximize your time to a very large extent.
Take Real Breaks
You don't have to become a robot to prove to your boss how efficient you can be at home. Not taking time to have fun will completely "take the fun out of your work". Take an hour to get a nap, play with your kids, or take a walk. You'd be glad you did!
      9. Keep Your Gadgets Close
A great way to keep yourself in the work-mode is to have your gadgets near you. As much as you can, use all the applications and tools that are designed to help remove the barrier among team members.
The best way to get good work done is to focus on one task at a time, without having to switch from one task to another every five minutes.
Pretend Like You're In The Office
I already told you to "Dress the part". Now, you have to also "Act the part."
Dedicate An Hour To Making Phone Calls Or Replying E-Mails
Calls and e-mails are a huge distraction too, you can pick a suitable time to returns calls, reply chats or social media mentions all at once.
Keep All Distractions Out of Sight
This simply means you shouldn't keep your beverage or your shopping box on your working table. Anything that doesn't go in line with your work should be out of sight.
If It's Not Your Thing, Go Back To The Office
You don't have to force the process. If you find yourself constantly drifting from work after a few weeks of trying, go back to the office. If you're a solopreneur and working from home isn't debatable, you seriously need to get your act together.
If you want to save up on data and don't mind working in a cool place full of people, Google can offer you an easy option.
Google Station allows you work from The Palms Mall, Ikeja City Mall, Murtala Muhammed Airport, Computer Village and The Landmark Center.
P.S: This isn't a paid advert, I'm just a nice person who loves to educate people!
Enjoy Your Work-Fun Life!