Feminism… Thoughts. 12!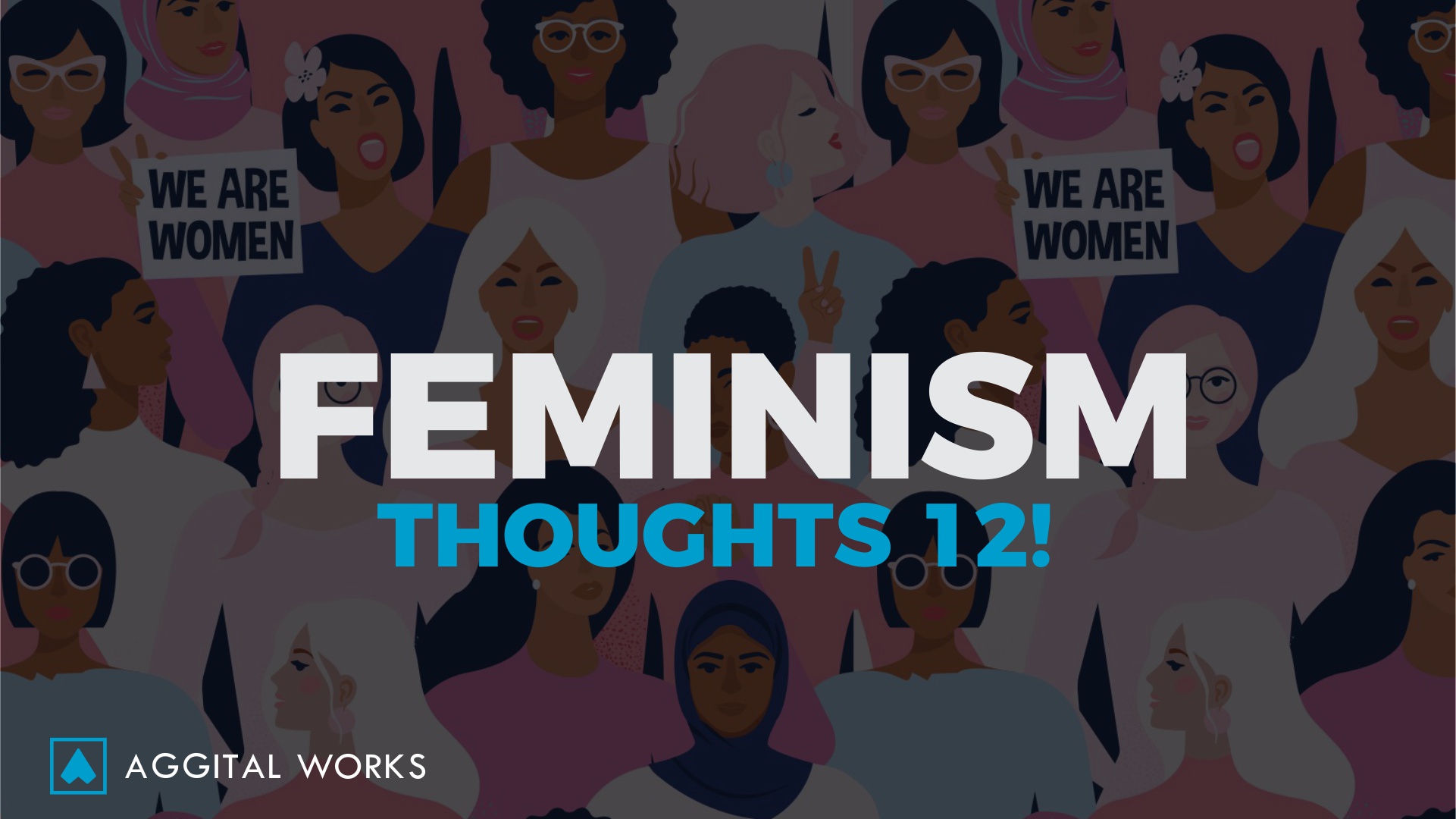 Hello guys, I trust everyone's doing great. Let's continue from where we left off on feminism.  If you haven't read the prequels, please do. Let's delve right into it.
We left off talking about the establishment of TIME'S UP and the launching of other initiatives.
Continuance of Feminist
As the fourth-wave feminists explored new ways to advocate for and elevate women's rights, they continued to organise such in more traditional ways. In hindsight, prior to the scandals of 2017, women were already actively marching against sexual assault across the country. In January of 2017, the Women's March on Washington attracted an estimated 1,500,000 protesters after the inauguration of President Donald Trump. This march became the largest single-day protest in U.S. history, with Women's Marches happening simultaneously across the country. In total there were between 3.3 and 4.6 million protesters advocating for women's rights and various social justice issues including racial equity, immigration reform, reproductive rights, the environment, and LGBTQ rights. Second-wave feminists Angela Davis and Gloria Steinem both gave speeches at the march.
Moving forward, in January of 2018, feminist activists drew from the momentum of the "me too" and TIME'S UP movements to celebrate the anniversary of the 2017 Women's March. Although the attendance was lower than the previous year, over 250 marches and rallies were held across the country to commemorate the first march and advocate for more change. Nancy Pelosi was one of the speakers at the Washington, D.C. march, while Whoopi Goldberg, Padma Lakshmi, Drew Barrymore, and Halsey were speakers at the New York City march.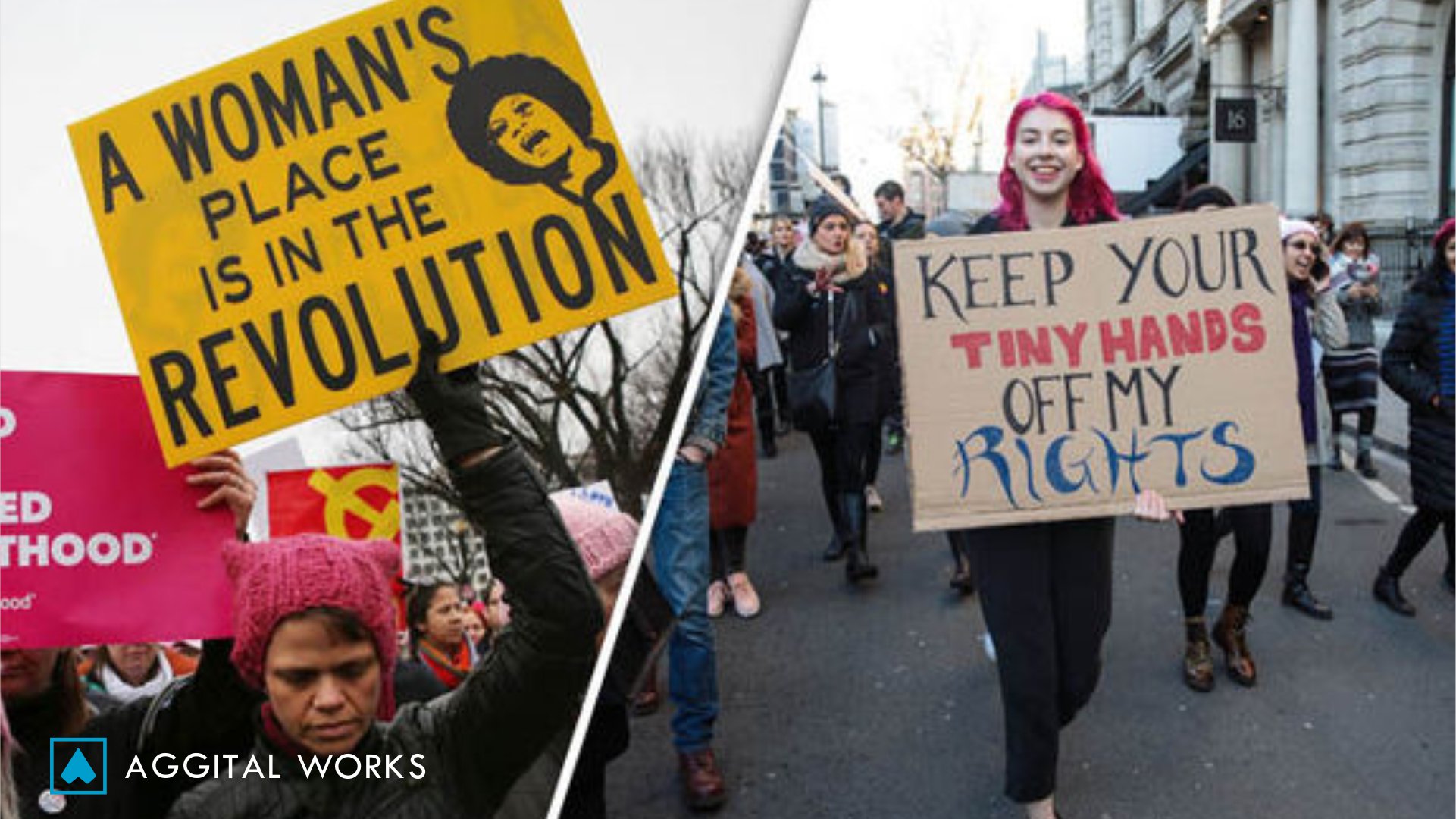 Later the same year, another scandal made headlines that linked the third-wave feminists to the fourt-wave. Similar to the Anita Hill case of 1991, Professor Christine Blasey Ford testified against a U.S. Supreme Court nominee for sexual misconduct. After writing a letter to Senator Dianne Feinstein, Ford appeared before the Senate Judiciary Committee on September 27, 2018, to testify against Brett Kavanaugh. Ford stated that Kavanaugh attempted to rape her at a house party when they were teenagers. Afraid and traumatized, Ford chose not to report the incident for decades and wanted to remain anonymous during the case. However, she ultimately chose to speak out. Two other women, Deborah Ramirez and Julie Swetnick, also accused Kavanaugh of sexual assault in the past. Despite their testimonies, Kavanaugh was still confirmed a Supreme Court Justice.
24 hours after the court proceedings, women mustered around another feminist campaign slogan. The popular dating app "Bumble," known for its women-centric approach to matching potential partners, decided to take out a full-page ad in the New York Times with just two words printed, which read; "Believe Women." Their campaign phrase was a call to believe women such as Ford, Ramirez, and Swetnick, who decided to come forward about sexual assault. Designed as a sign of support and solidarity, Bumble also donated $25,000 to the Rape, Assault and Incest National Network (RAINN) to support victims of sexual violence.
Anyway, we'll stop here for the now. If you are looking to get an excellent web design company, do click on here! 
For more reads, click on here.