Steve Jobs (Top-Notch Business Magnate)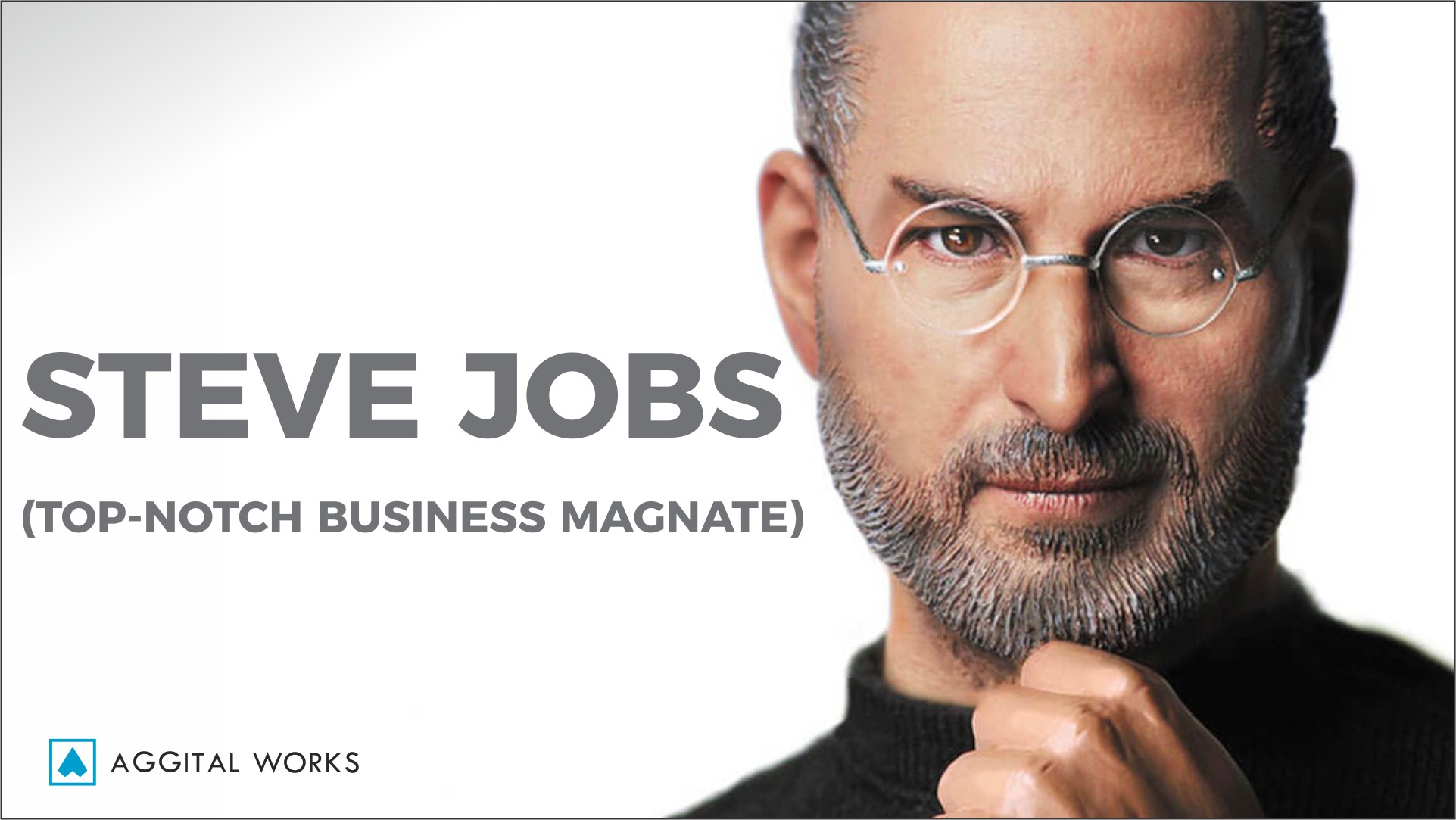 Hi guys, I trust y'all are having a great day. So today's article is about the co-founder of Apple Computers. Yh, you guessed correctly, Steve Jobs!
After high school, Jobs drops out of college and experiments with different pursuits before co-founding Apple with Steve Wozniak in 1976. Jobs left the company in 1985, launching Pixar Animation Studios, then returned to Apple more than a decade later. Jobs died in 2011 following a long battle with pancreatic cancer.
Under Jobs' guidance, the company pioneered a series of revolutionary/avant-garde technologies, that gave rise to the creation of ultra-modern facilities, including; the iPhone and iPad. Up until this day, when the name, "Steve Jobs" is mentioned, what comes to mind isn't just Apple, but some exclusive state-of-the-art technologies/facilities that scream brilliance, ease, and excellence. Y'all will agree with me that Steve Jobs is quite a phenomenal guy! Well, let's delve right into it! Enjoy!
Steve Jobs (American Business Magnate)
Steven Paul Jobs was an American business magnate, inventor, designer, and entrepreneur who co-founded Apple Computers. He also was the chief executive and chairman of the company. Apple's revolutionary products; the iPod, iPhone, and iPad, are now seen as dictating the evolution of modern technology.
Steve Paul Jobs was born in 1955. He was a product of sex out of wedlock, and as such, was given up for adoption as an infant by his parents who were graduate students of the University of Wisconsin.
Steve Jobs was absolutely smart but void of direction. The early life of Steve Jobs was one characterized by a search for his inner self and possibly, emotional turmoil. This quest to finding himself made him toe the path of eastern mysticism, as it instigated a trip to India in 1973. He also had a string of affairs, evidently with American folk singer Joan Baez and Hollywood actress Diane Keaton. Steve Jobs had his love child when he was 23, this was also how old his parents were when he was born. His biological parents were Joanne Simpson and Abdulfattah John Jandali. He was adopted by Paul and Clara Jobs. It is said that Steve Jobs, with the help of a private detective, tracked his biological mother as an adult, and his first major girlfriend, Chrisann Brennan, the mother of his illegitimate daughter, Lisa. 
It's on record that for two years, Jobs repudiated paternity, and at some point swore in a signed court document that he could not be Lisa's father because he was "sterile and infertile". But he later acknowledged the paternity of Lisa, who is currently doing quite well as a writer. Jobs married Laurene Powell, whom he met at Standford University. Jobs and Laurene, both vegetarians, have three children; Reed Paul, Erin Sienna, and Eve.
Let's backtrack for a bit! After high school, Jobs enrolled at Reed College in Portland, Oregon. Lacking direction, he drops out of college after six months, spending the next 18 months dropping in on creative classes at the school. Jobs later recounted how one course in calligraphy developed his love of typography.
Furthermore, In 1974, Jobs took a position as a video game designer with Atari,  months later, he left the company for India, on the quest for spiritual knowledge, traveling further and experimenting with psychedelic drugs.
Back when Jobs was enrolled at Homestead High School, he was introduced to his future partner and co-founder of Apple Computer, Wozniak, who was attending the University of California, Berkeley.
In a 2007 interview with PC World, Wozniak spoke about why he and Jobs clicked so well: "We both loved electronics and the way we used to hook up digital chips," Wozniak stated. "Very few people, especially back then, had any idea what chips were, how they worked, as well as what they could do. I had designed many computers, so I was way ahead of him in electronics and computer design, but we still had common interests. We both had pretty much sort of an independent attitude about things in the world."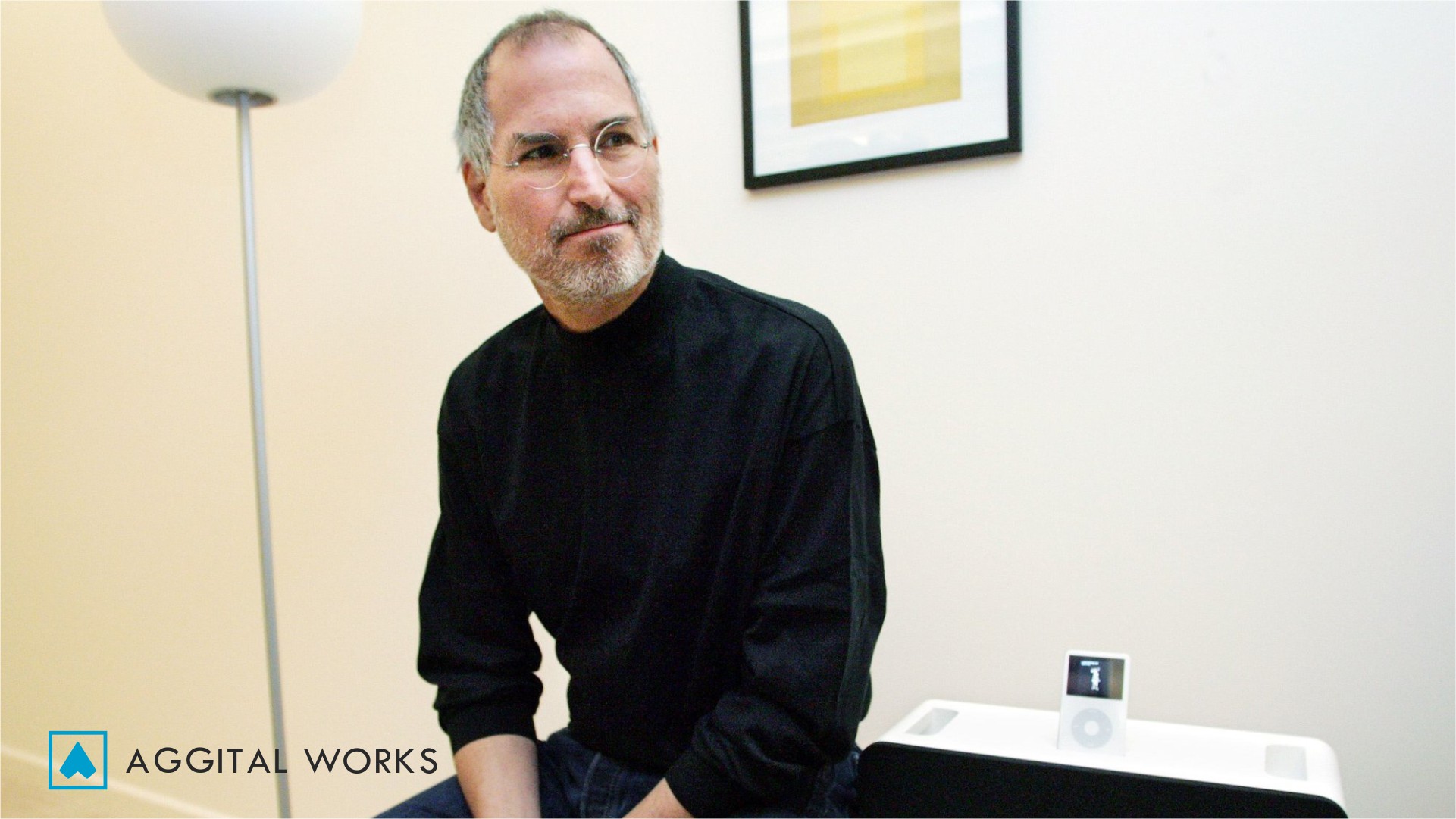 Steve Jobs Health & Death
As much as people know a whole lot about Steve Jobs, quite a number of people don't know about his struggles with his health. As such, I'll dwell here more.
In October 2003, Steve Jobs was diagnosed with cancer. In mid-2004, he made it known to his employees that he had a cancerous tumor in his pancreas. He told them he had a rare, much less aggressive type, known as islet cell neuroendocrine tumor.
In spite of his diagnosis, Steve Jobs refused his doctors' recommendations for medical intervention for nine months, instead, he relied on alternative treatment.  According to Harvard researcher Ramzi Amri, his choice of alternative treatment "led to an unnecessarily early death". However, cancer researcher and alternative medicine critic David Gorski wrote that "it's impossible to know whether and by how much he might have decreased his chances of surviving his cancer through his flirtation with woo." My best guess was that Jobs probably only modestly decreased his chances of survival via that."
Barrie R. Cassileth, the chief of Memorial Sloan Kettering Cancer Center's integrative medicine department, on the other hand, said, "Jobs's faith in alternative medicine likely cost him his life. He had the only kind of pancreatic cancer that is treatable and curable. He essentially committed suicide."According to Steve Jobs's biographer, Walter Isaacson, "for nine months he refused to undergo surgery for his pancreatic cancer; a decision he later regretted as his health declined, Instead, he tried a vegan diet, acupuncture, herbal remedies, and other treatments he found online, and even consulted a psychic. He was also influenced by a doctor who ran a clinic that advised juice fasts, bowel cleansing, and other unproven approaches, before finally having surgery in July 2004." He eventually underwent a pancreaticoduodenectomy (or "Whipple procedure") in July 2004, which appeared to remove the tumor successfully. Steve Jobs did not receive chemotherapy or radiation therapy. During Jobs' absence, Tim Cook, head of worldwide sales and operations at Apple, ran the company.
In January 2006, Steve's cancer returned but only his wife, his doctors, and Iger and his wife knew this. In August 2006,  Steve Jobs delivered the keynote for Apple's annual Worldwide Developers Conference which instigated some speculation across the internet/media about the state of his health but a number of people attested he was fine based off his appearance as seen by them in a conference (Worldwide Developers Conference/WWWC), coupled with the attestation of Apple's spokesperson that affirmed in the positive.
Furthermore, two years later, similar concerns followed Steve's 2008 WWDC keynote address. Apple officials stated that Jobs was a victim to a "common bug" and was taking antibiotics, while others speculated his cachectic appearance was due to the Whipple procedure. On August 28, 2008, Bloomberg mistakenly published a 2500-word obituary of Steve Jobs in its corporate news service, containing blank spaces for his age and cause of death. Although the error was promptly rectified, many news carriers and blogs reported on it, intensifying rumors concerning Jobs's health. Steve Jobs responded at Apple's September 2008 Let's Rock keynote by paraphrasing Mark Twain: "Reports of my death are greatly exaggerated." At a subsequent media event, Jobs concluded his presentation with a slide reading, referring to his blood pressure, stating he would not address further questions about his health.
On December 16, 2008, Apple announced that marketing vice-president Phil Schiller would deliver the company's final keynote address at the Macworld Conference and Expo 2009, again reviving questions about Jobs's health. In a statement given on January 5, 2009, on Apple.com, Jobs said that he had been suffering from a "hormone imbalance" for several months.
Also, on January 14, 2009, Steve Jobs sent in an internal Apple memo which read, "in the previous week I have learned that my health-related issues are more complex than I originally thought", He announced a six-month leave of absence until the end of June 2009, to allow him to better focus on his health. Tim Cook, who previously acted as CEO in Jobs's 2004 absence, became acting CEO of Apple, with Jobs still involved with "major strategic decisions".
In 2009, Tim Cook offered a portion of his liver to Jobs, since both share a rare blood type and the donor liver can regenerate tissue after such an operation. Jobs yelled, "I'll never let you do that. I'll never do that."
In April 2009, Jobs underwent a liver transplant. This was done at Methodist University Hospital Transplant Institute in Memphis, Tennessee. Steves' prognosis was described as excellent.
Consequently, on January 17, 2011, a year and a half after Jobs returned to work after the liver transplant, Apple announced that he had been granted a medical leave of absence. Steve Jobs announced his leave in a letter to the employees, stating his decision was made so he could focus on his health. Just as he did during the time of his medical leave in 2009, Apple announced that Tim Cook would run day-to-day operations and that Jobs would continue to be involved in major strategic decisions at the company. While on leave, Steve appeared at the iPad 2 launch event on March 2, the WWDC keynote introducing iCloud on June 6, and before the Cupertino City Council scheduled for June 7.
Steve Jobs resigned as Apple's CEO on August 24, 2011. However, he became chairman of the board and announced Tim Cook as his successor, as CEO.
Steve Jobs died around 3 p.m. (PDT) on October 5, 2011, at his Palo Alto, California home, due to complications from a relapse of his previously treated islet-cell pancreatic neuroendocrine tumor which resulted in respiratory arrest. Steve's final words were: "Oh wow. Oh wow. Oh wow!" After which he lost consciousness and passed hours later. a small private funeral was held on October 7, 2011, the details of which, out of respect for Steve's family, were not made public.
Apple and Pixar individually issued announcements of his death. Apple and Microsoft both flew their flags at half-staff throughout their respective headquarters and campuses. Bob Iger ordered all Disney properties, including Walt Disney World and Disneyland, to fly their flags at half-staff from October 6 to 12, 2011, or two weeks after his death, Apple displayed on its corporate Website a simple page that showed Steve's name and lifespan next to his grayscale portrait. In October, Apple employees held a private memorial service for him on the Apple campus in Cupertino. Laurene, his wife, was in attendance, as well as Cook, Bill Campbell, Norah Jones, Al Gore, and Coldplay. Some of Apple's retail stores were closed briefly so employees could attend the memorial. A video of the service was uploaded to Apple's website.
There were other honorary events held in his honor.
He was buried in an unmarked grave at Alta Mesa Memorial Park, based upon his request, the only nonsectarian cemetery in Palo Alto. October 7, 2021,  Apple released a commemorative YouTube video on the tenth anniversary of Jobs's passing.
Quite a grief-stricken ending yeah? IKR! Do leave a comment in the comment section below.
Anyway, if you are looking to get a top-notch website design company, do click on here!
For more reads, click on here!