Gidimarket Blog Development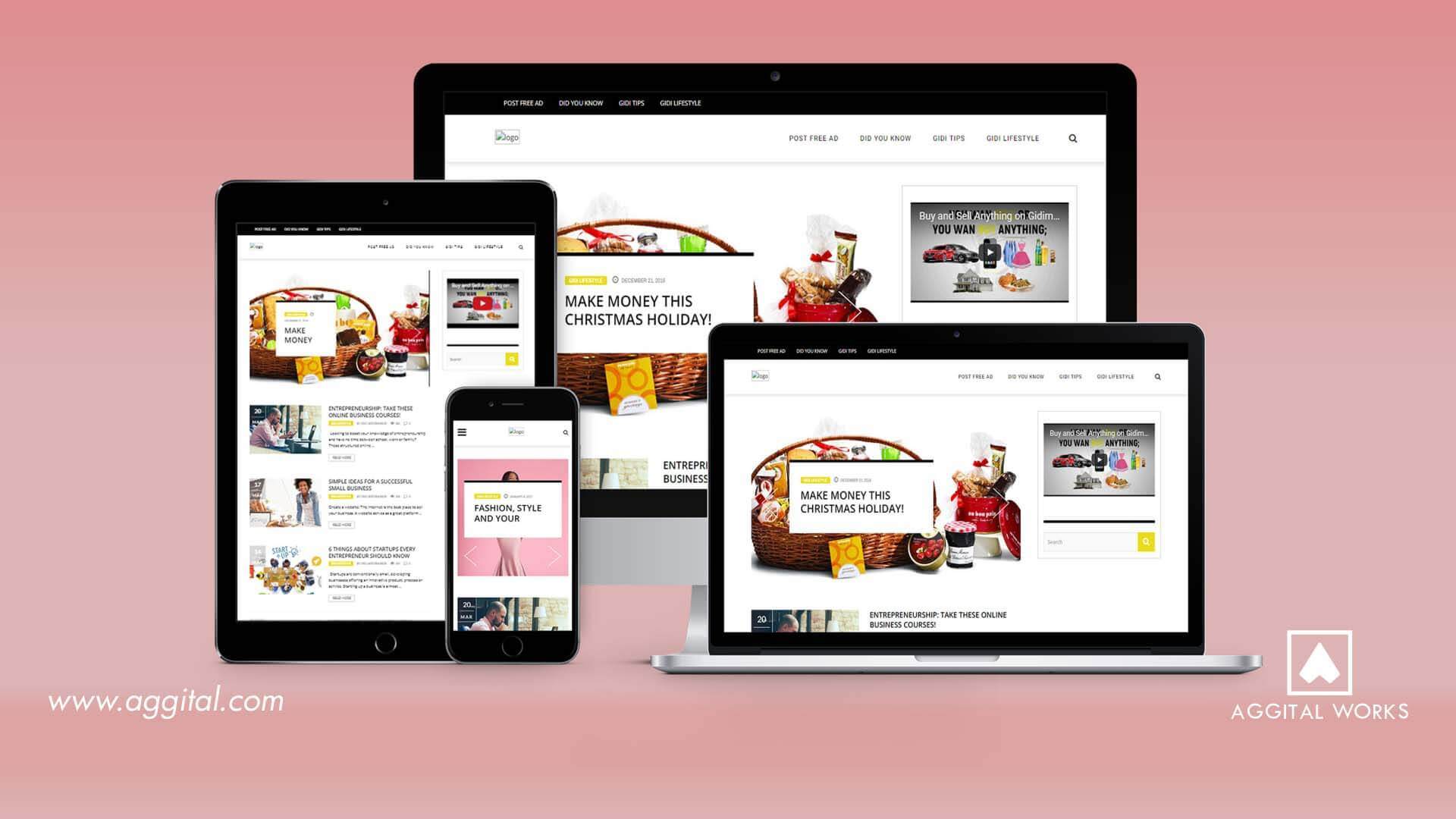 Did you know? Blogs were initially created just for the simple purpose of sharing your thoughts but now, people make enough money for survival just from blogging.
Some people blog via social media while some others actually have a blogging platform (like ours). Either ways, they get attention form social media users a lot of times. A lot of us rarely even listen to the news anymore, because we know we'd be getting almost all of it from one blog or another.
Depending on preference, bloggers write for a whole lot of reasons. It could be just for fun, to make passive income, for fame, and for marketing. If you're handling a business blog, of course that would be for marketing and the deal is to draw traffic to the website and get more clients in the long run.
We'd publish something soon about handling a blog and why its important for a business website. The advantages are way more than you think.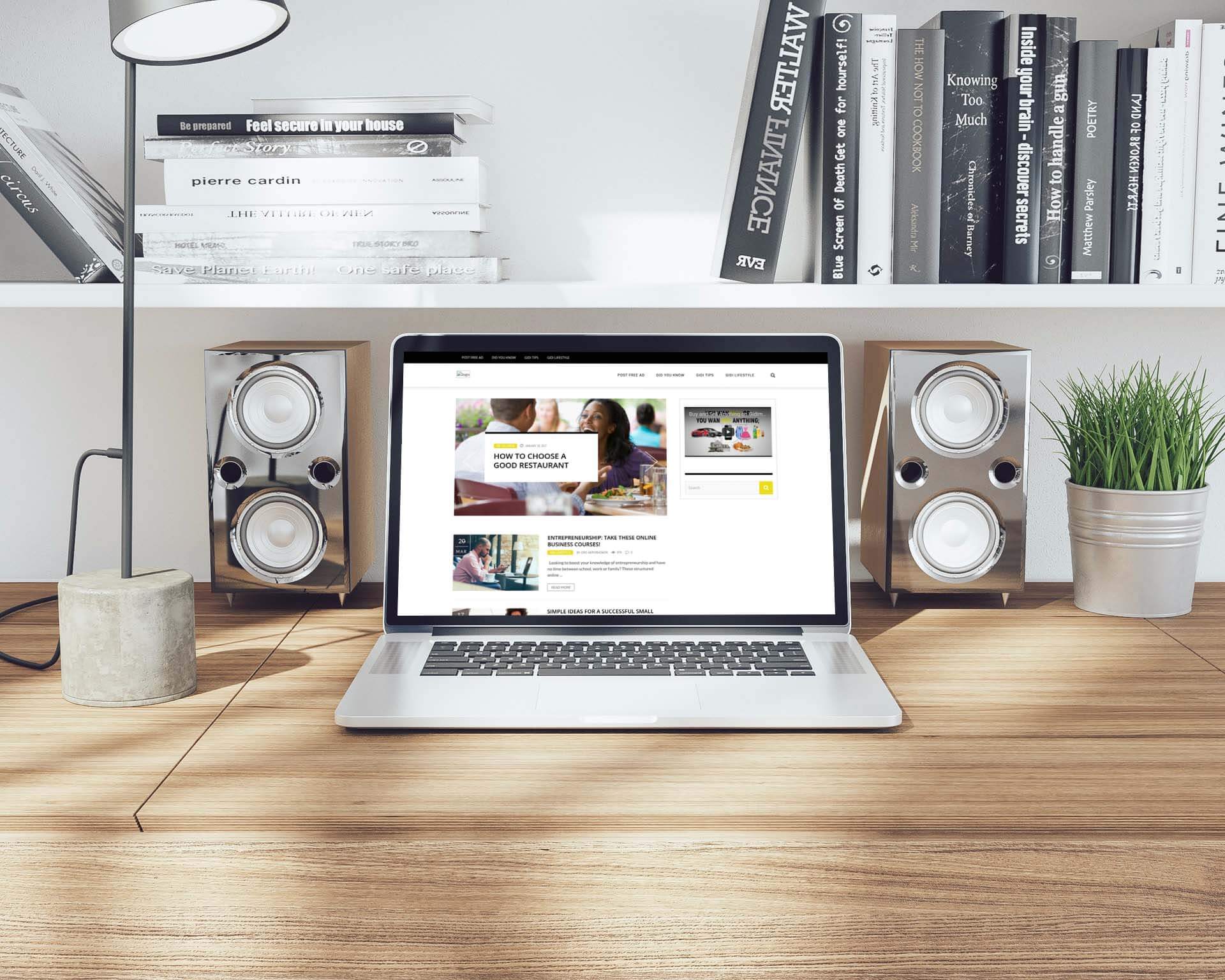 In the mean time, we designed a blog for a client, its called Gidimarket Blog. They focus on a lot of things; fashion, entrepreneurship, lifestyle, food and holiday stuff. You can follow the link and find out how to make money this Christmas holiday.
They don't just write, the blog runs advertisements as well as website and business publicity.
More so, Gidimarket Blog is the official blog site for the popular gidimarket.com; a marketplace for buying and selling online.
Since the launch in July 2012 by Niyi Yusuf, Gidimarket has become one of the major classified ads platform for users to buy and sell anywhere in Nigeria. Over time, the blog site has increasingly made adverts for startups and entrepreneurs to help grow their businesses and get across a larger audience, therefore increasing traffic and usability on the site.
The site has different categories that suits your cravings as well as appealing features to engage users. The website also gives tips and advice on how to buy perfect products anywhere in Nigeria.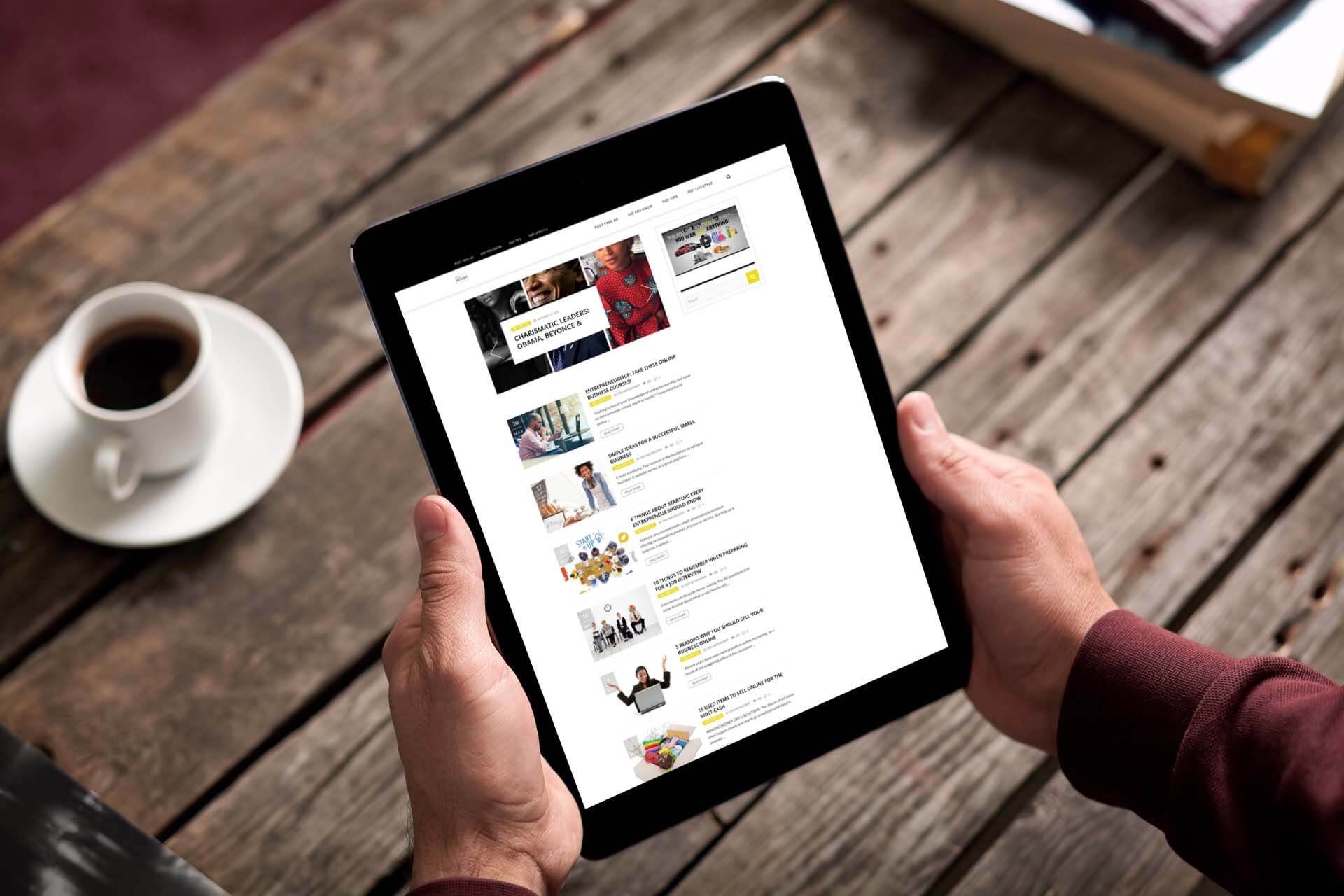 How We Pulled It Off
Niyi Yusuf, owner of gidimarket.com realized how productive an e-commerce website could be in Nigeria. So naturally, he wanted a detailed and classy blog site with a really good user interface.
He contacted Aggital to set up a meeting to talk about the blog design. Both teams gave suggestions for possible designs and templates. After that meeting, we gave them a project questionnaire for easy reference, detailing and guidelines.
Meanwhile, that questionnaire helped us start the design of the blog and we followed every little detail we were given. Within a month, Aggital had come up with a functional, user-friendly and stylish blog. We contacted gidimarket and invited their creative team to take a look at the blog design.
The team loved the design. There were little or no changes and corrections to be made and the final results were amazing. In the end, Aggital developed a unique blog site that matched exactly what gidimarket wanted.
Most importantly, it was an inspiring project for us at aggital and we were glad to make our client happy with the result.