Knowing When it's Time to Quit Your Job.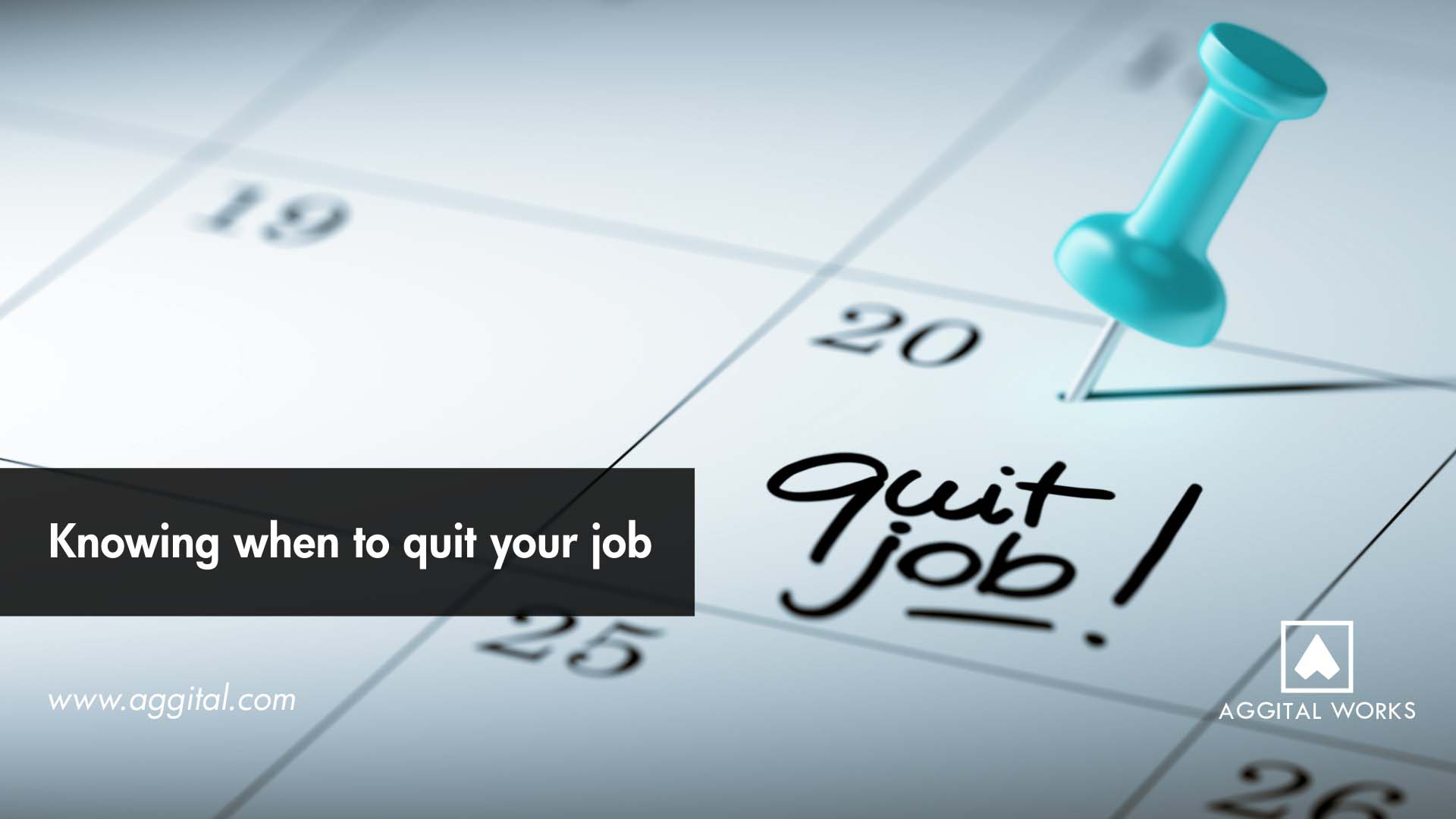 First of all, if you have to read this post or you actually Goggled "Should I quit my job", there's every tendency you need to quit your job. Just in case you're not sure and you're looking for a "sign", well, I'm here to give you 11 signs to quit your job.
You Don't Only Hate Mondays, You Hate Every Weekday
Even for most people who love their jobs, they sometimes want the weekend extended. Once they get into the work mood, the rest of the week becomes seamless and they simply enjoy it. On the other hand, Mondays make you feel like the world just ended and you think of your workplace as a corporate prison.
Your Work Environment Is Toxic
There's something about bad blood, it spreads like wildfire. If your colleagues are always at loggerheads, unhappy, bitter and rude, productivity begins to fade. This also includes your boss, if he's never supportive and makes work hell for you, it's time to quit your job.
There's No Room for Improvement
A company should always improve and be supportive of the growth of employees, this is what makes any company remain relevant. If your job remains the same, you're not learning anything new, getting better opportunities or getting promoted, take that step.
You're Underpaid
There's no other way to put this, your salary should be proportionate to the value you offer. If you're underpaid and it doesn't seem to get better anytime soon, it means your values are not appreciated.
Your Input Is Never Appreciated
Some employees do not really care about the pay, they keep that job because they love it and their efforts are treasured. Even if your salary is fat, you've probably never gotten any positive compliment as regards what you do. If positive feedback is important to you, this might just be your long-awaited sign.
You Procrastinate More Than You Actually Work
Let's be honest, it takes a ton of discipline to not procrastinate, especially when we get to do that task better. When this becomes a habit, it's a red flag. You need to start working on yourself and in the case of your job, it means you probably hate every task on your to-do list.
Your Skills Don't Match Your Job Description
There are several companies where tasks can be interwoven; anyone could be required to take up a project, if you can thrive in this multifaceted working style, good for you. On the flipside, you just might be comfortable with designing websites and not constantly editing images. If you can't cope, can't complain, you can quit at least.
An Exodus Keeps Occurring
Is everyone leaving? Does the company keep shutting down departments? If yes, this is another great sign to quit your job.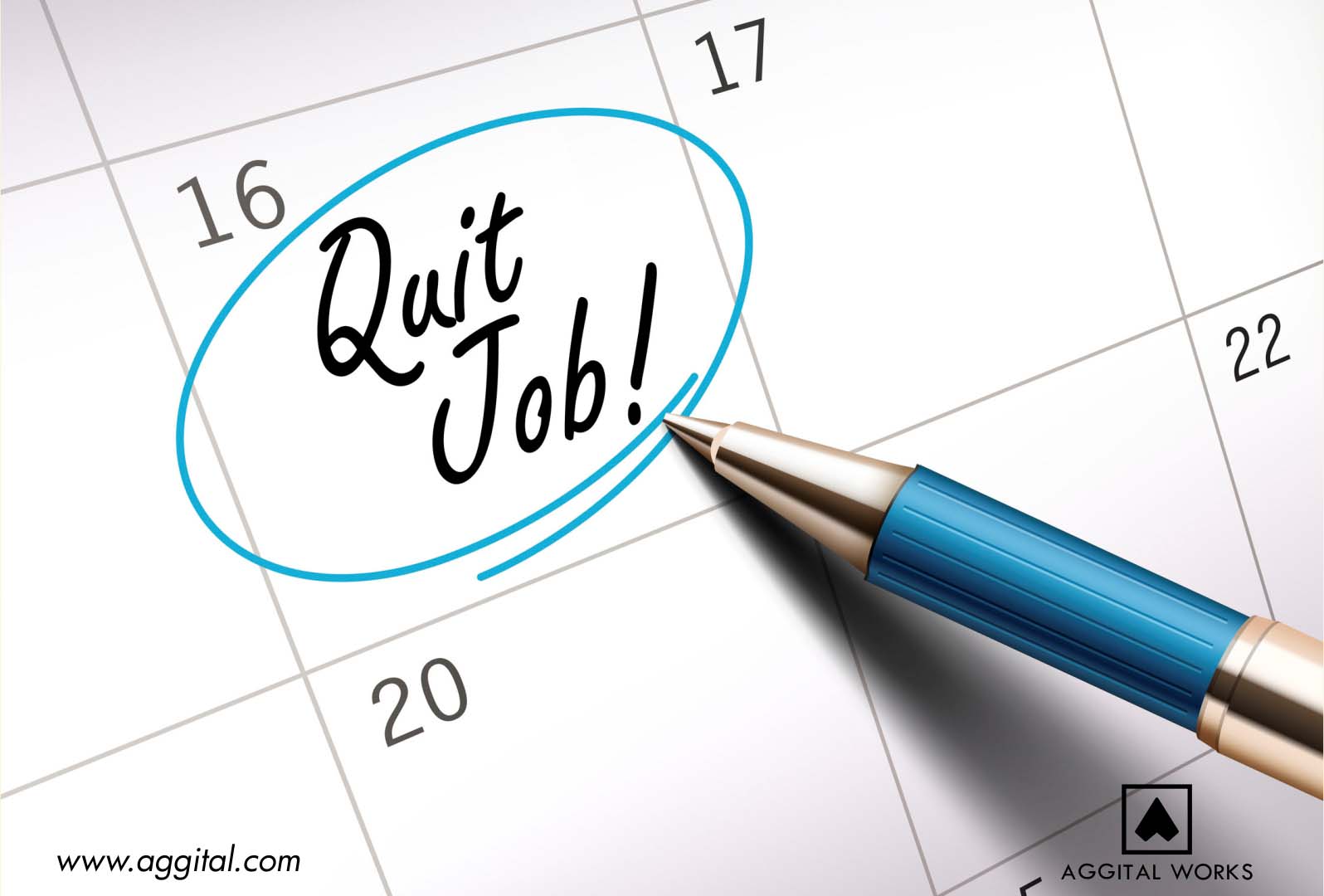 Your Personal Life is Adversely Affected
I don't think any job is worth keeping if it completely drains you of everything else. As valuable as having a good-paying job is, you still need to strike a balance. Do you constantly fall ill because you don't have time for anything else? Are you burned out all the time? Be truthful to these questions and make a quick judgment.
You're Never Allowed to Speak Up
Some workplaces are more flexible than others, hence, you might not be exactly free to say or do whatever in your workplace. However, this is completely different from not being allowed to make valid contributions from time to time and expressing one's self. If you feel extremely boxed and constantly hushed, your time is probably up.
Your Goals Don't Match the Company's Mission
If you read the above sub-topic and got that eureka feeling, no need to deliberate on your decisions anymore, go the Nike way, JUST DO IT!