Queen Elizabeth II (Death and Funeral)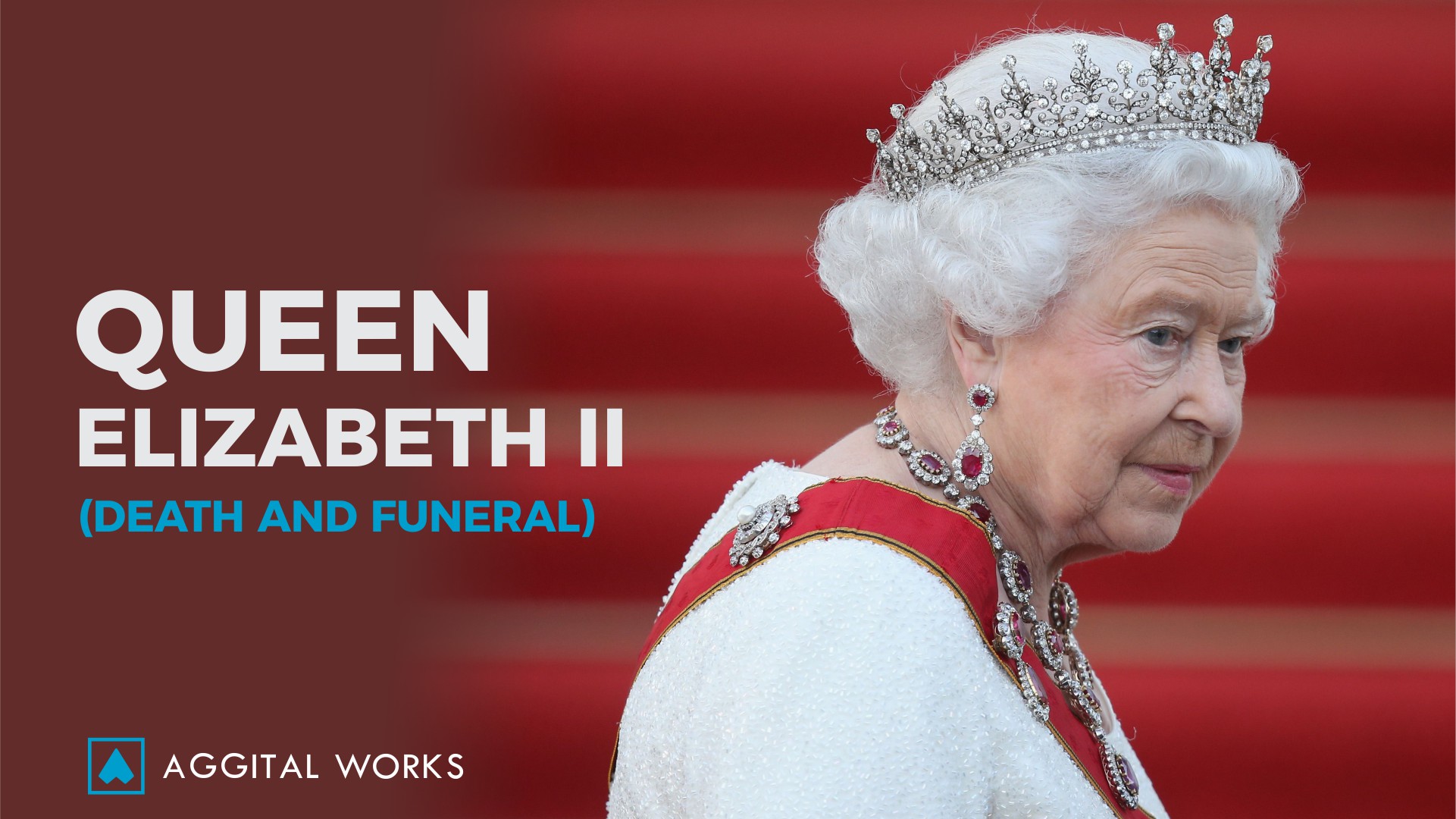 Hi guys! How's it hanging at your end? Today's article is about Queen Elizabeth II, her death and more. Let's get on with it.
Elizabeth Alexandra Mary, officially Elizabeth II, Queen of the United Kingdom of Great Britain and Northern Ireland, as well as other realms and territories, Head of the Commonwealth, Defender of the Faith, born April 21, 1926, in London, England, died September 8, 2022, Balmoral Castle, Aberdeenshire, Scotland. Queen of the United KingdomofGreat BritainandNorthern Ireland from February 6, 1952, to September 8, 2022.
She became heir presumptive when her uncle, Edward VIII, abdicated (10th December,1936) and her dad became King as George VI. In 1936, she married her distant cousin, Philip, Duke of Edinburgh with whom she had 4 children, Prince Charles inclusive, now King Charles. Progressively aware of the modern role of the monarchy, she favoured simplicity in court life and took an informed interest in government business. In the 1990s, the monarchy was troubled by the highly publicized marital difficulties of two of the Queen's sons and the death of Diana.
In 2015 she surpassed Queen Victoria in becoming the longest-reigning monarch in British history. She was queen regnant of 32 sovereign states during her lifetime and 15 at the time of her death. Her 70 years and 214 days reign is the longest of any British monarch and the longest recorded of any female head of state, not just in British history, but in universal history.
 A Little on the Funeral
The state funeral is scheduled to hold at Westminster Abbey at 11:00 BST on 19 September 2022. This will observe the first time that a monarch's funeral service is held at Westminster Abbey since George II in 1760, and the first state funeral in Britain since that of Winston Churchill in 1965. In terms of the intricacy of logistical planning, tactful protocol, and ample security, Elizabeth's funeral will be the largest such event in the UK since the Churchill state funeral, with up to 500 foreign dignitaries, with heads of state inclusive. 
The schedule of the funeral will allow guests who plan to address the general debate of the UN General Assembly the following day, sufficient time to fly across the Atlantic to attend. Invitations were issued to every country with which Britain maintains diplomatic relations, with the exception of Russia, Belarus, and Myanmar.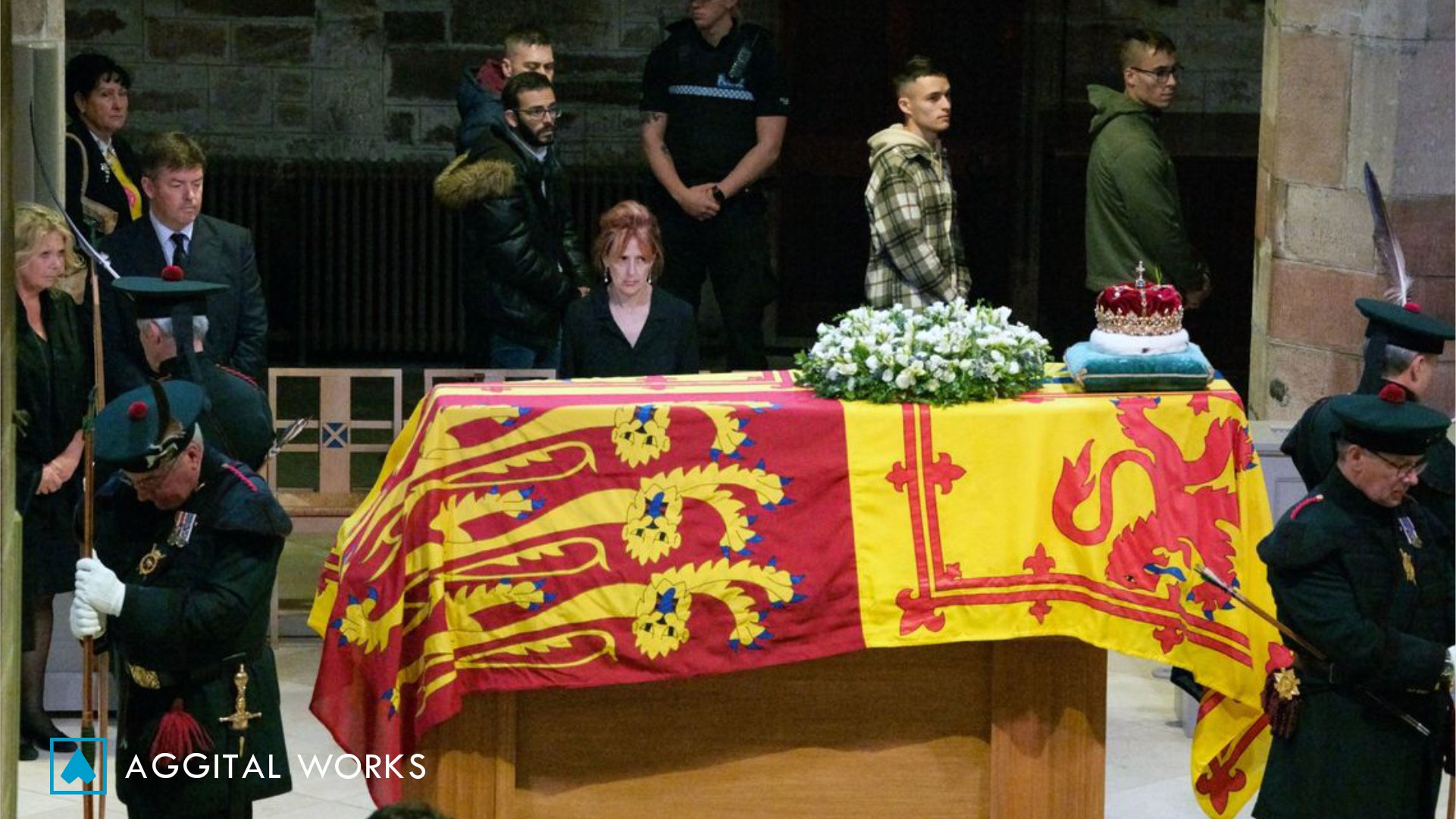 Strategies for the Queen's death have existed in some form since the 1960s. Around 10,000 police officers are expected to be on duty every day in London during the mourning period. MI5 and GCHQ have worked in collaboration with counter-terrorism police and the Metropolitan Police to provide security for the funeral. Gurkhas and Paratroopers, Royal Navy Police and Royal Military Police, and RAF personnel formed a group of 1,500 military personnel, and Westminster has been inspected by a military Wildcat helicopter. Mounted police officers will provide part of the security in Windsor with the help of drones that record activities on the ground. 
The Thames Valley Police announced that they would introduce new water patrols for observing busy waterways in the lead-up to the funeral. Officers and their dogs will also be patrolling different areas in Windsor, looking for suspicious items in phone boxes, drains, and bins. Westminster City Council deployed its "Clean Streets" team to clean up different areas within central London. There has also been a hike in the prices of Hotels in the days before the funeral in London. Additional train services will be made available across the country to allow people to travel to and from London and pay their respects for the lying in state and funeral ceremony.
Due to the limited number of seats, the heads of state will be accompanied only by their spouses and they have been asked to keep their delegations as little as possible. Ahead of the state funeral, the UK government issued guidelines for the dignitaries that have been invited to the event, urging them to use commercial flights as Heathrow Airport is not able to accommodate the huge number of private flights.
Those seeking to fly privately were instructed to land at other airports. Furthermore, the guidance urged heads of state and guests not to use private cars for travel on the day of the funeral, instead indicating that guests would be transported to a separate site in London where the government will "provide coach transport from a central assembly point" to Westminister Abbey. When the guidance was reported on, a spokesperson for Prime Minister Liz Truss said that "arrangements for different leaders will vary" and that the documents were only for guidance. US President Biden, for example, will not take a shared bus; he will instead go to Westminister Abbey for the funeral in the presidential state car. After the funeral, all international guests will attend a reception hosted by Foreign Secretary James Cleverly.
That's it guys, thanks for sticking around.
If you are looking to get an excellent web design company, do click on here!
For more reads, click on here.