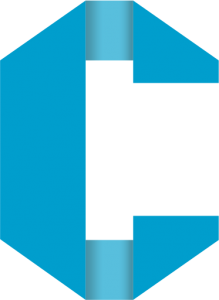 . . .it's only normal and convenient to not want to keep scrolling and scrolling through a content, it has be be brief, voguish and super good!
Content Writing Service
Writers don't just write, they connect with their inner self and divulge something magical. To write means much more than putting pretty words on white paper, the art of writing is to share a part of your soul with the rest of the world.
It's not just enough to write, writing good content also determines the amount of positive traffic your page or blog will attract. Along with style and functionality, your website must have substance too. Aggital offers one of the best content writing services you can always bank on.
Firstly, our writers connect with whatever idea you wish to publish to your online audience. Whether you want to market something, provide insight on the services your company offers, or its even a story, we got your back.
Basically, all we require of you is to provide what details you want to be used as a foundation for the write-up. So, we offer your details a body that captures and retains the attention of your audience.
Certain undeniable fact has come to stay since web content snatched the spotlight. Studies have shown that web users majorly skim through web content in order to quickly squeeze out what they need.
Also, web users tend to get tired of seeing ambiguous words that make them needy for a dictionary. Similarly, it is only normal and convenient to not want to keep scrolling and scrolling through a content. It has to be brief, voguish and super good. People ain't got much time on their hands!
I'll Tell You What You Want
You want people to read your content, bookmark your page in order to return and get more juicy stuff. Aggital's content writing service always make sure you pull in and keep the right audience.
Also, personalized content convinces individuals to feel connected to the writer. Words like 'YOU' help to maintain the presence of a productive traffic. Trust me, you don't wanna know what that shrieked word does to web users. We could let you in on it though.
Consequently, for the sake of liberalism, the word 'YOU' makes readers feel very comfortable and allows the relationship come off real. It's more like killing multiple birds with one stone.
Furthermore, in order to enhance our content writing service, we always remember that your audience is looking for information that will help them make a fast decision. So, it should be informative and germane. Our writers utilize this opportunity to heighten visitor confidence in your company's knowledge as well as efficiency.
It's quite disheartening to gain and loose audience attention almost immediately. Let's help you keep their interest rooted in your site. 
Altogether, you majorly want to avoid gaining audience attention and losing it just like that. It's disheartening! You should keep their interest rooted in your site.
In The End
Updating your site with authentic content on a regular basis would solve this menace. So, Aggital's content writing service helps you keeps your site abreast with the needs of your audience. Similarly, no one likes to read the same thing over and over. It's just too boring and people can't deal.
Whether it's the same write-up or same topic with different words, it just doesn't add up. You probably want to spice it up a bit because dead content just drives people away and attracts stinky flies. Aggital content creators simply help to feed the world what exactly you have in mind.
It is our utmost duty to serve you while you thrive at every stage of your business. Professionally, we have super powers that help us read your mind too. So, kindly grant us an opportunity to read your mind by tapping the next icon you see.