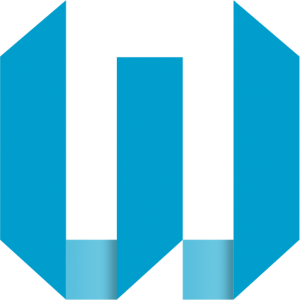 Our designers combine the perfect quality and style with a 'OUT OF THIS WORLD' speed, suitable for you and most importantly, your clients.
Website Design & Development
'Most people make the mistake of thinking design is what it looks like. People think it's this veneer – that the designers are handed this box and told, "Make it look good!" That's not what we think design is. It's not just what it looks like and feels like. Design is how it works.' Of course, we quite agree with Steve Job's quote.
Firstly, I could explain what 'Veneer' means for easy understanding. It simply refers to a thin decorative covering of fine wood applied to a coarser wood or other material. So, you see, the inner wood is harsh and needs a perfect covering to conceal the shame.
Subsequently, that is exactly what a whole lot of websites entail. In case you're wondering, I am majorly referring to tired websites. So, if an interview is conducted regarding individual perception on various websites, the word 'bad functionality' will be optimized.
What It Is For Us
At Aggital, while we create an amazing physical appearance, we make very sure that it goes along with a 100% functionality.
Relating the veneer scenario to website design & development, Aggital does not just marry up colors, graphics, content, and thorough arrangement.
Alternatively, we go out of our way to create a functional website that meets the needs and expectations of prospective clients. In essence, we unwrapped a way to make sure individual visits metamorphose into project discussions. This is a core value for us as regards website design & development.
Secondly, everyone at some point have visited websites that take eternity to load. Don't they just put you to sleep and make you loose interest almost immediately? You got no choice but to agree with me on this one. So, allow me break it down.
Somewhere in the world, a prospective client in distress is fired up. So, the individual grabs a search engine to find something relating to the services you offer. People quite love things that load fast on the internet. In fact, it is proven. It's probably their network, but your site ends up damned!
So, if your website pops up 'QUICKLY' with a hearth-stopping appearance and functions well, no doubt, you just hit the bull's eye. It is also our duty to help achieve this. Utility is all that matters here, we therefore take that into consideration a great deal.
Let's Help You Fix It
However, a vital part of any successful business strategy is having a user friendly experience. Also, generating relevant traffic is essential to having a strong conversion rate. Asides the popular customer saying, Aggital always put customer interest at heart. Our website design & development projects have so far offered users the best experience possible.
In order to meet your needs, we tend to concentrate on understanding your business and objectives. This is followed by strategic planning and also a detailed in-house brain storming session.
Furthermore, we make sure the project gets an original form of user experience and also the website gets to be very interactive with the users. One major drive is the fact that all our website design & development projects are user-centered.
In addition, a rightly designed website can be a great plus and asset to your company. It goes a long way to provide convenient insight into who you are and also the services you offer. In any case, the online world is a place you want to target.
To conclude with, you can be totally confident that cop-orating with Aggital gives you your long awaited and strongly coveted website. You should really consider expanding your business while creating your own unique global presence on the web!