Dirty Loops (One of my Favourite Fusion Bands)
Hello guys, How's it hanging at your end‽ Today I want us to take a break from Feminism and talk about something else. We'll be talking about one of my favourite fusion bands—Dirty Loops. Without further ado, let's get to it.
Dirty Loops is a Swedish trio band made up of Jonah Nilsson, Henrik Linder and Aron Mellergård. All three members of the band hail from Stockholm, Sweden. They started off making reharmonized fusion covers of pop songs just for fun in the garage of Henrik"s house. They made such covers and uploaded them on YouTube. They called it a fun project. If you don't know Dirty Loops, well, you know the saying that goes, "Every once in a while a band comes around that defies definition, a band so inimitable in its approach to music that it turns a genre on its head and leaves one wondering, "WHAT WAS THAT?!" Well, that's exactly what Sweden's best-kept secret, Dirty Loops, has done with their debut album, Loopified." That emerged from their site and has become a statement that defines who they are in terms of nature and definition. Their music is one that makes sense across all genres and perfectly fits into the fabric of pop culture. This is probably because they integrate different stylistic genres into their music. Their arrangements borrow from jazz and jazz fusion, gospel, funk, electronica, pop, and disco. Classical genre as well. They are known for their jazz fusion reharmonized covers of pop songs.
So Jonah plays the keys and doubles as the singer as well, he is often seen as the voice and soul of the band. Henrik is the bass player, often seen as the wonder kid prodigy and heartbeat of the band. Even now…Lol! This is because he became real popular when he was fairly young. He is also the band's fashionista! And Aron plays the drums, often seen as the quiet sonic solid backbone of the band.
How Dirty Loops Began
They had been together from inception. They were classmates from cradle, all three of them attended the same music schools and had the same music educational experience growing up. The idea to start the band, Dirty Loops, was birthed during the period they were at The Royal Academy of Music, Stockholm, Sweden. "Well, it started in the Royal Music Academy in Stockholm, and since we were playing with other artists and doing a lot of different projects where we couldn't really express ourselves lie we wanted to musically, Aron came up to me and said let's start something fun, just for fun to just go crazy and have a place where we can develop ourselves and just do something fun, and that's how we started it and just… yah!", Jonah (Keys/Vocals) said in an interview.
Henrik continued "It got serious when we released the first video, that's kinda like, it was a fun project just for two years, but uhm, around the time when we released the "Just Dance" video, it got uhm… way more views than we expected because we put it out there to have you know, a booking reference. If people want to ask us to come for a gig, we kinda like uhm, send them the link or something and then, that link kinda like, had a life of it's own… And that's kinda like… Yh okay, we need to talk about this band, maybe we should do it more and everything…"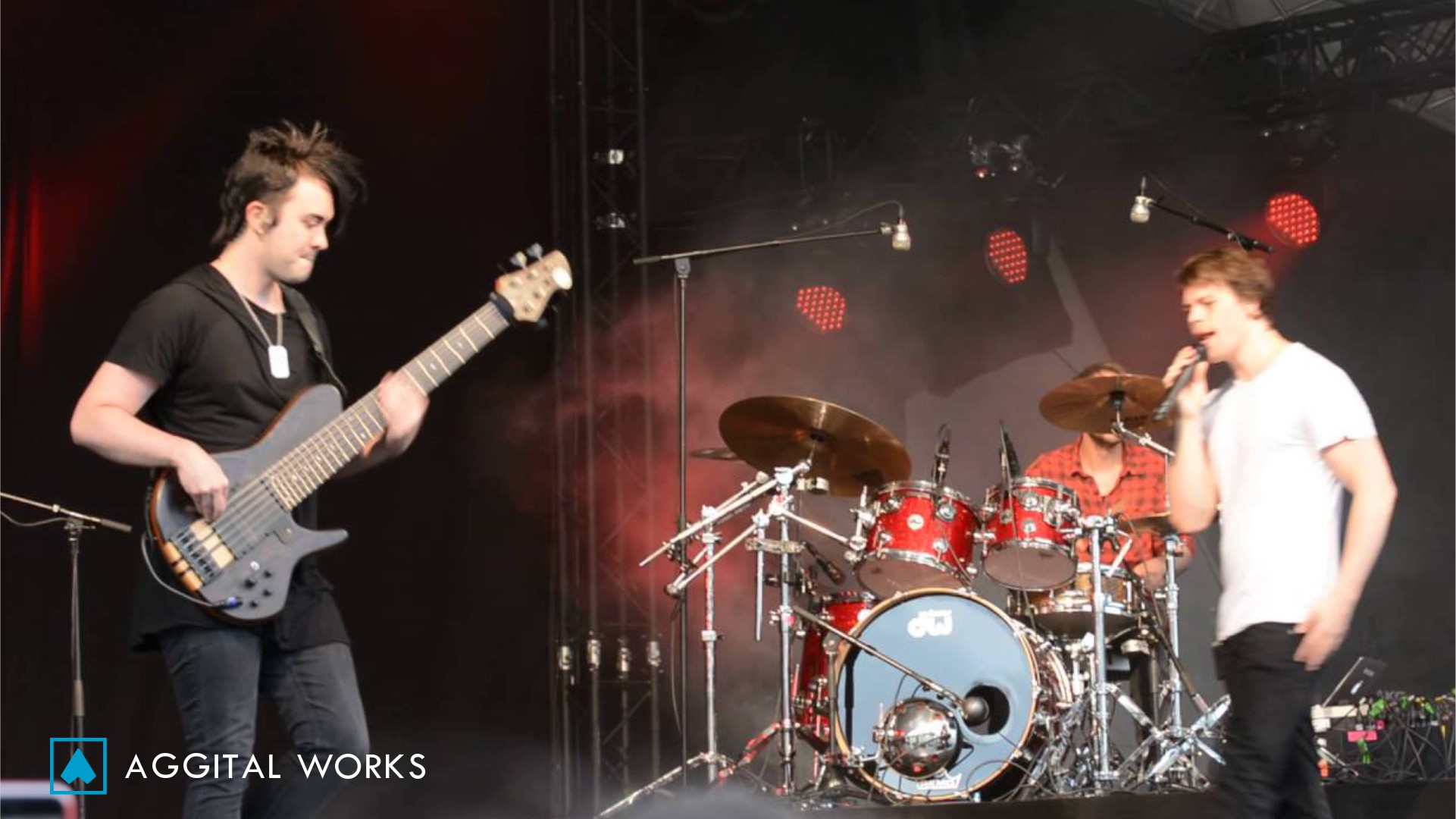 The firts video they released which was a reharmoization of  Lady Gaga's "Just Dance." which was done during the winter of 2010 got viral and was the talk of the town with over 100,000 YouTube views and 10,000 Facebook shares in the first two month's of release. Now I have to add that this success was with not even the slightest touch of promotion or social media savvy. Dirty Loops dropped their first original single, "Hit Me," which got crazy voguish!
Viral Covers by Dirty Loops
Dirty Loops had a ton of viral videos but I'm just going to mention a few. Some of these include SexyBack by Justin Timberlake, Baby by Justin Bieber, Circus by Britney Spears, Rolling in the Deep by Adele, Rude Boy by Rihanna (re-imagined as "Prude Girl") and so on. These covers caught the curiosity of some of the top-notch names in music today. Swedish producer/songwriter Andreas Carlsson signed the group to a management deal; producer/songwriter David Foster signed the group to his Verve Records and brought them on his tour of Asia in 2012; and the group has a long list of famous fans that includes Stevie Wonder, Quincy Jones, Adam Levine, Dallas Austin, Brian McKnight,  Avicii, and Rodney Jerkins.