The Death of Osinachi Nwachukwu (Few Things to Know)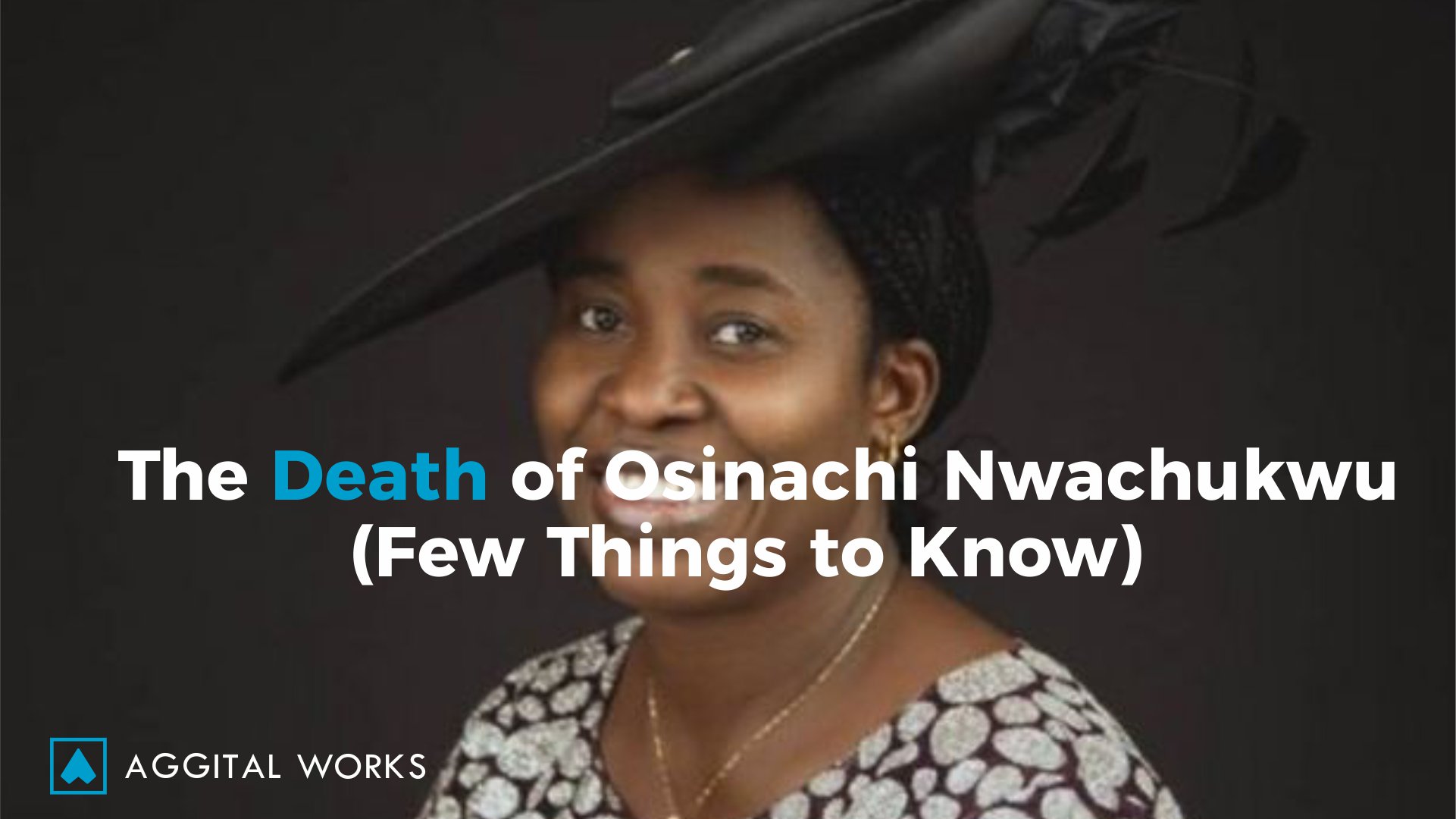 Hi guys, I pray all is well. So today's blog is about the death of Osinachi Nwachukwu, popularly known as the singer who sang alongside Prosper Ochimana in performing/ministering the gospel song, Ekwueme. It is quite sad that the story of the said gospel minister who has blessed lives here in Nigeria and the world at large ended on a tragic note.
Disclaimer: All indictments spoken of here are based upon speculation and as such haven't been verified.
Osinachi Nwachukwu (Death and Cause)
I'll just quickly walk y'all through a few facts about her, who she is, for the benefit of those of you who don't quite know her.
Osinachi Nwachukwu, born on 12th November 1979, was a famous Nigerian musician; singer, songwriter, music producer and evangelist, who launched into the spotlight in 2017 with the song, Ekwueme, which she sang alongside Prospa Ochimana. She was from Abia state, Isuochi hometown. She attended Dunamis International Centre. She was married to Peter Nwachukwu. They have four kids; three boys and a girl.
That said, let's get right to the core of today's blog!
It is alleged that the 42 years old Nigerian musician had been going through a series of prolonged marital and life-threatening vitriol/abuse perpetrated by her husband. A culpable homicide you may call it.
Sequel to her death, the doctor stated that she died of cancer, as a result of blood cluttering around her chest area.
Attestation from Family and Friends
Allegations that Osinachi's husband was culpable in her death arose immediately after her death was announced. Here are some attestations of family and friends regarding the death of Osinachi Nwachukwu:
Bar Chidinma, also known as Chidinma Ego, said to be a friend of Osinachi, in a post claimed that Peter, Osinachi's husband had always beat and maltreated Osinachi. She added that Osinachi had been dying in silence. According to the post, Osinachi was hospitalised after her husband kicked her in the chest. "She was on life support for five days and finally died". Chidinnma claimed Peter had been arrested and prayed that "he rot in jail".
Osinachi's sister, Ms Favor Made, told Vanguard on April 10, 2022, that Osinachi died as a result of a cluster of blood in the chest from the kick she got from her husband, Mr Peter Nwachukwu.

"We heard it was cancer that killed Osinachi. She did not die of cancer. Her husband, Mr Peter Nwachukwu hit her with his leg on the chest. All this while, he had always beat her but my sister hides all that she was passing through from us," she enunciated.

She said the family had advised Osinachi to leave the marriage but she refused and prayed God changes her husband.

"We told her that they are not divorcing and that it's just a separation. But she felt that God is against divorce. We told her that separation is not a sin but just for her to stay alive and take care of her children. She will always tell us to relax and that the man will change.

So when the man kicked her in the chest, she fell down and he took her to the hospital but he did not even tell us.

It was her friend who lives in Ebonyi state that called her twin sister because Osinachi has a twin sister, to ask, 'did your Sister tell you that Peter hit her on the chest? the sister then told her, "no."

"It was the hit on the chest that killed her. My brother had to ask the doctor what killed her and the doctor said that there were clusters of blood on her chest," she revealed.

Made further stated that the doctor was not aware that Osinachi was kicked in the chest.

Based upon her attestation, Peter had boasted that he was going to separate Osinachi and her twin sister and stopped her from being close to or visiting her village, Isuochi in Abia State.

She added that Peter has not been arrested as alleged in some quarters.

She also confirmed that he beat her sister severely and was fond of collecting her money while she is left with nothing.

Made added that Peter did not contact their family when Osinachi died until 8 pm when he casually informed their mother of the death.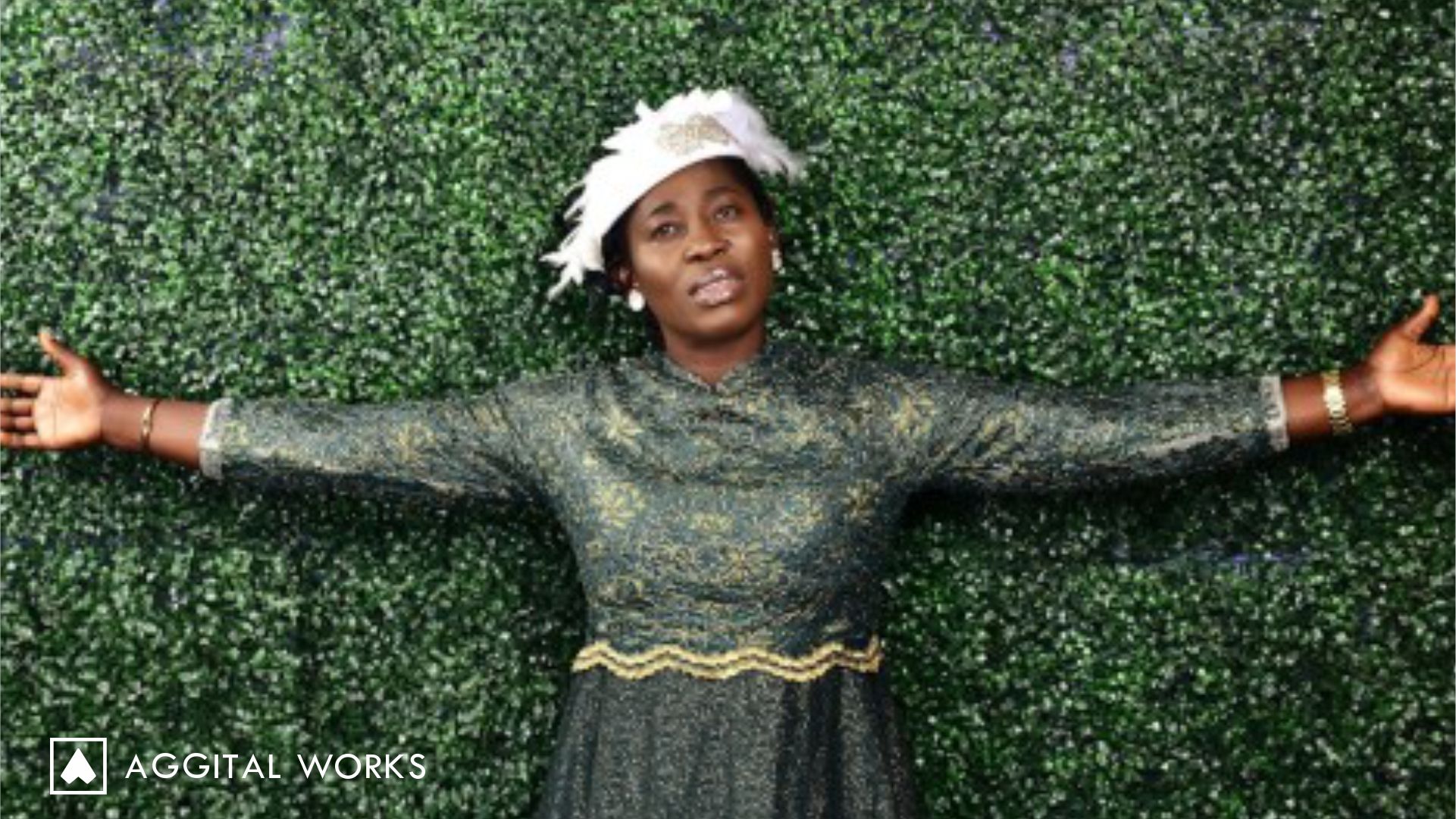 Furthermore, a source close to the deceased's family spoke to Daily Post on the condition of anonymity, articulated that Osinachi was a victim of domestic violence, describing her marriage as "hell on earth."
Following her remark, she communicated "it is painful that despite my advice, this good woman who is obviously a gift to the world, chose to die in that marriage. Everyone who knows her is aware that she has been going through deep pains. Behind that smile, you always see on the altar when she is ministering and in her videos, were deep sorrows due to this marriage. As a music minister, she was scared of what the world would say and she kept trusting God until her death."
"I told her to leave this marriage but she believed all will be well. Her husband never supported her music career, she strived and with the help of God and her pastor, she became known everywhere. This should serve as a warning signal to all other women going through hell and refusing to open up", the source remarked.
She disclosed that Osinachi, whose worship music had impacted lives across the continent and beyond, died on life-support after the last fight with her husband.
"The husband is nothing but a beast. He kept abusing this woman every time. When you don't see her, Osinachi, in church, just know that something must have gone wrong. The last beating was a kick to her chest which landed her in the hospital. She was on life support for five days before she finally died," she revealed.
Sequel to this, the source informed Daily Post that following outrages on social media, the deceased's husband, Peter Nwachukwu has been arrested by the FCT police command.
She called for justice for the deceased, saying all Nigerian women should team up and ensure that the singer gets justice.
Consequently, she affirmed that the suspect should be made to face the full wrath of the law, calling on the Federal Government to quickly and without hesitation move to tackle domestic violence, which based upon her words, is becoming a trend in the country.
The arrest was confirmed by the Police Public Relations Officer, DSP Josephine Adeh, when contacted by Daily Post. She stated that "The man, Peter Nwachukwu is currently in our custody. A family member of the deceased lodged a report for culpable homicide at Lugbe police station. Following the complaint, we arrested the suspect and the investigation is currently ongoing. We will make findings public."
One of the commenters Asu Ekiye, a renowned Nigerian musician, president, and one of the leading stakeholders of the Fellowship of Gospel Music Ministers Of Nigeria, FOGMMON, pointedly called for the arrest of her (Osinachi) husband, following trhe report that he (Peter) was blameworthy regarding the death of Osinachi.
"If what I hear about Domestic abuse is anything to go by, then I hereby endorse the call for the arrest of the husband of Osinachi immediately for questioning", Asu Ekiye said in a Facebook post the day after the incident.
Also, FOGMMON in a statement by its president, Asu Ekiye, encouraged all members to forthwith desist from further public comments about the death of Osinachi. The statement reads in full;
"May I urge all music ministers especially FOGMMON members Nationwide to desist from further public comments about the death of our colleague and sister Osinachi until the conclusion of investigations and the subsequent release of the autopsy report. I think this is the proper thing to do. We must resist the temptation of making unverifiable and unsubstantiated remarks. We must conduct ourselves in a very mature and responsible manner so we don't obfuscate the entire process leading to the unravelling of the truth."
In conclusion, if it turns out Osinachi's husband perpetrated and is culpable for her death, he is to be prosecuted and his punishment made public to serve as a deterrent to others participating in such criminal offence. Well, Until the conclusion of investigations and the result of the autopsy is out, we wait!
Anyway, if you are looking to get an excellent web design company, do click on here!
For more reads, click on here!