Thick Qwins Empire Logo Design & Carrier Bag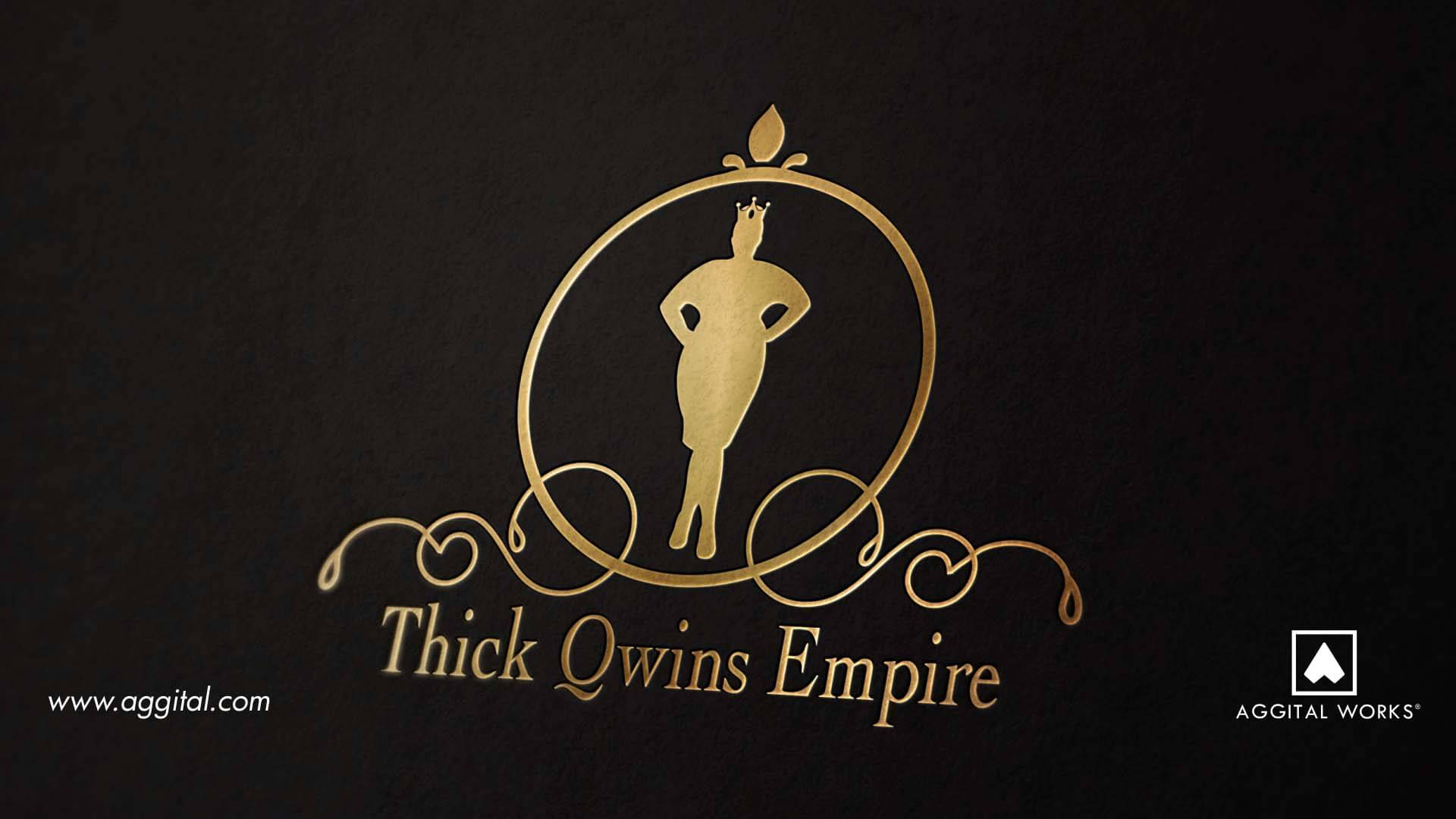 I once read an article about using the word "fat" for ladies, it was really comical. Someone mentioned that if you want to burn bridges fast with a lot of people you know, storm the street and say "Hey fatty, fat! You're fat!" to every single overweight lady you see. What the hell are you waiting for? Go on, do it if you want to isolate your self socially as much as you can.
Let's be factual, calling a lady fat is quite derogatory and no one should have to go through that. You see something you like and you just can't have it, that is something that would hurt any lady.
Plump ladies tend to experience a hard time finding what fits them. Considering their size, some thick ladies just go with anything they see as long as it accommodates their body. Right from inception, it's much easier to produce regular sized clothes and shoes. So, a number of fashion lines that produce plus size outfits are limited, compared to the regular sized outfits.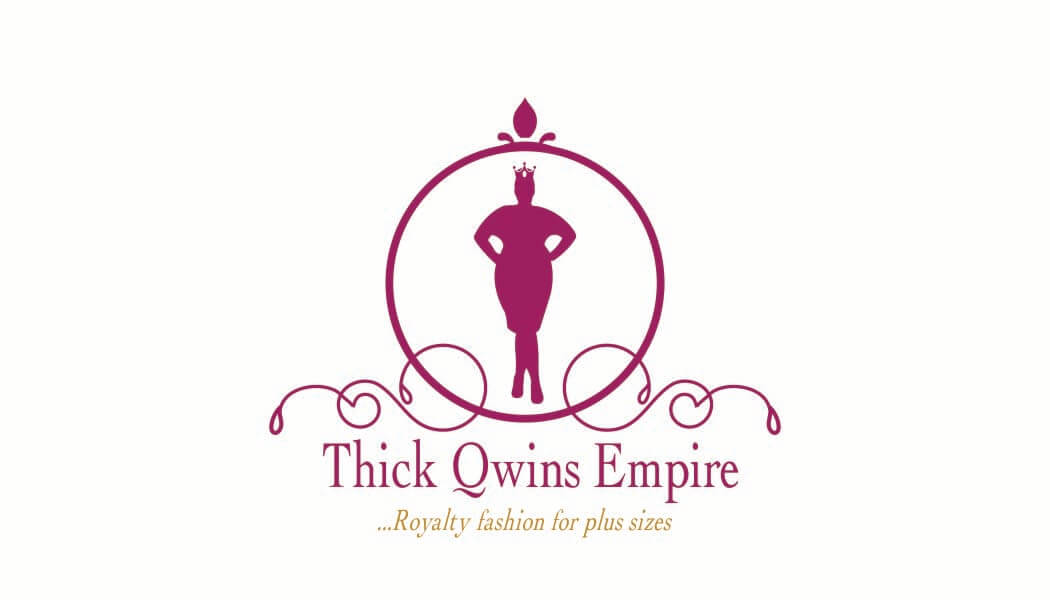 Thick Qwins Empire is a fashion line basically for plus size ladies, majorly into designing and tailoring clothes. Also, their services include the sale of fabrics, beaded accessories, making of wigs as well as Ankara accessories. The Ankara accessories equally include Ankara throw pillows, Ankara bags, earrings, bangles, and jotters.
Consequently, because they are into the sale of fabrics, you can always trust them to use the right fabrics that soothe the right designs. We all know that a good number of clothing lines do just "ready to wear" but with her, clients can choose the fabrics they want. The outfit will be designed and matched with appropriate accessories too.
Let's just say that because our client happens to be a fabulous plus size lady, she understands the plight of ladies who find themselves in a similar situation. Therefore, speaking and designing for them is not considered a problem.
She feels very confident in her skin and apparels and needs to pass that exact confidence to her customers. As she said, 'Beauty comes in different sizes'. We have adopted her perceptions and run with it.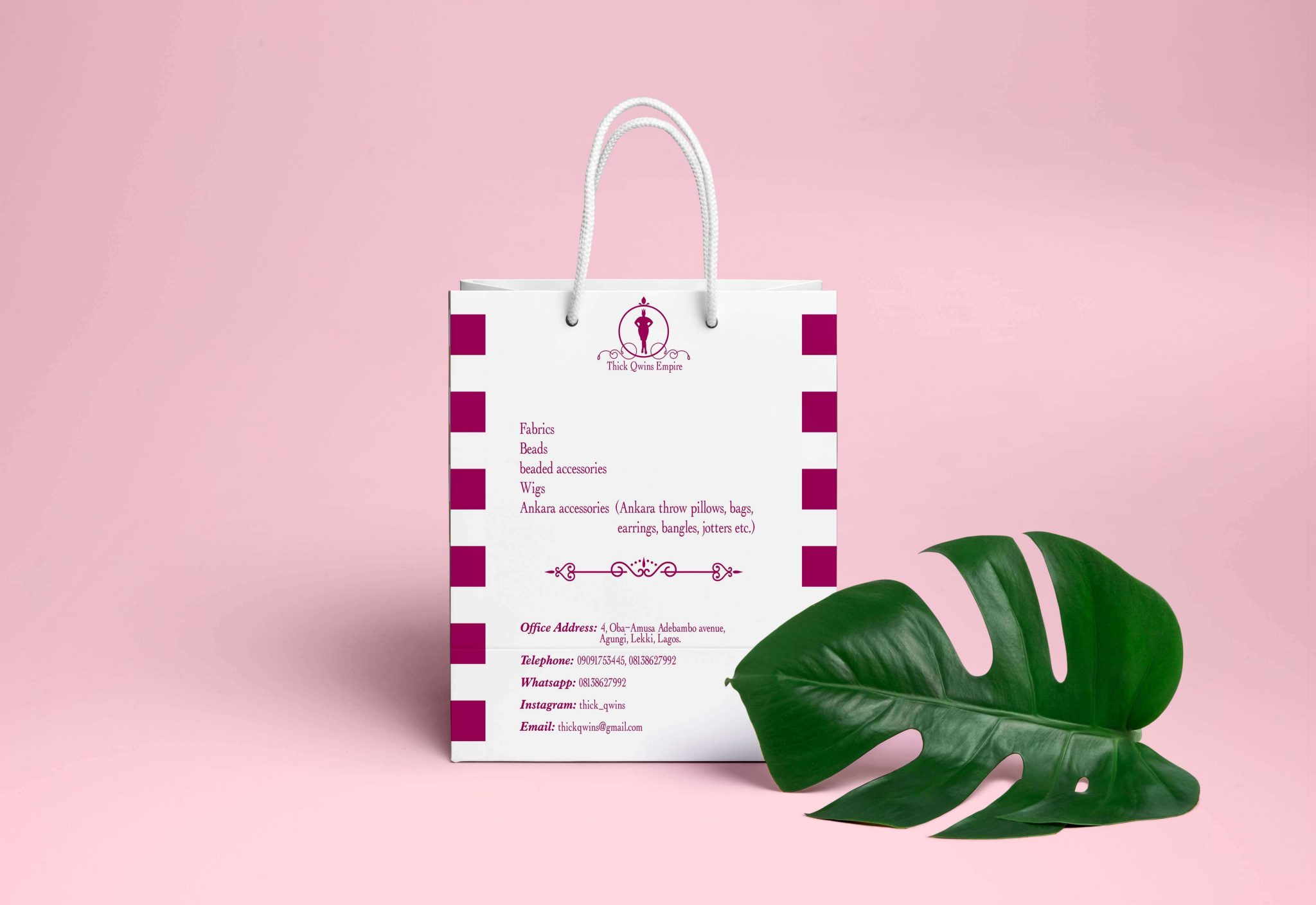 I love to describe a carrier bag as a piece that simply makes conveying of small-sized commodities very easy. Everyone visit stores one time or the other and would not like to walk out with whatever it is you purchase in your hand without any form of coverage.
Good manners plus simple decency demand you put it in a polythene bag or any other form of cover. It simply makes your journey easier. Probably shields your stuff from the rest of the world. So, except you have a bag of your own or you purchased something really tiny, then you may not need a polyethylene or a carrier bag.
Speaking of carrier bags, they are mostly used for larger and more expensive commodities. Corporate organizations such as the one in question make use of customized pieces like the Thick Qwins Empire carrier bag.
It is actually much more professional to use a carrier bag for your customers, then a mere nylon material. Most importantly, the custom made ones are most effective for the course. Strategically designing Thick Qwins Empire carrier bag with the company's logo and right colors just hit the bull's eye. In addition, the carrier bag serves as another advertising tool even in your absence. It could actually pass as a small roll up banner, so long it carries the right information.
Based on the business concept, Aggital created a logo design with a plus sized lady standing elegantly and wearing a crown. As regards the color, we used purple and gold for the general corporate identity, then just purple for the logo design. It came out perfectly just as we envisioned and of course, she loved it.
To conclude, Aggital understands the importance of colors and design in the eyes of women. We simply designed it to our client's taste as well as what suits the customers. The goal is to make the ladies feel classy knowing they are associated with Thick Qwins Empire, we obviously achieved that.
We would love to receive your requests as regards a logo design and a carrier bag, or anything else that can boost your business.