The Struggles Of Being Yoruba In Nigeria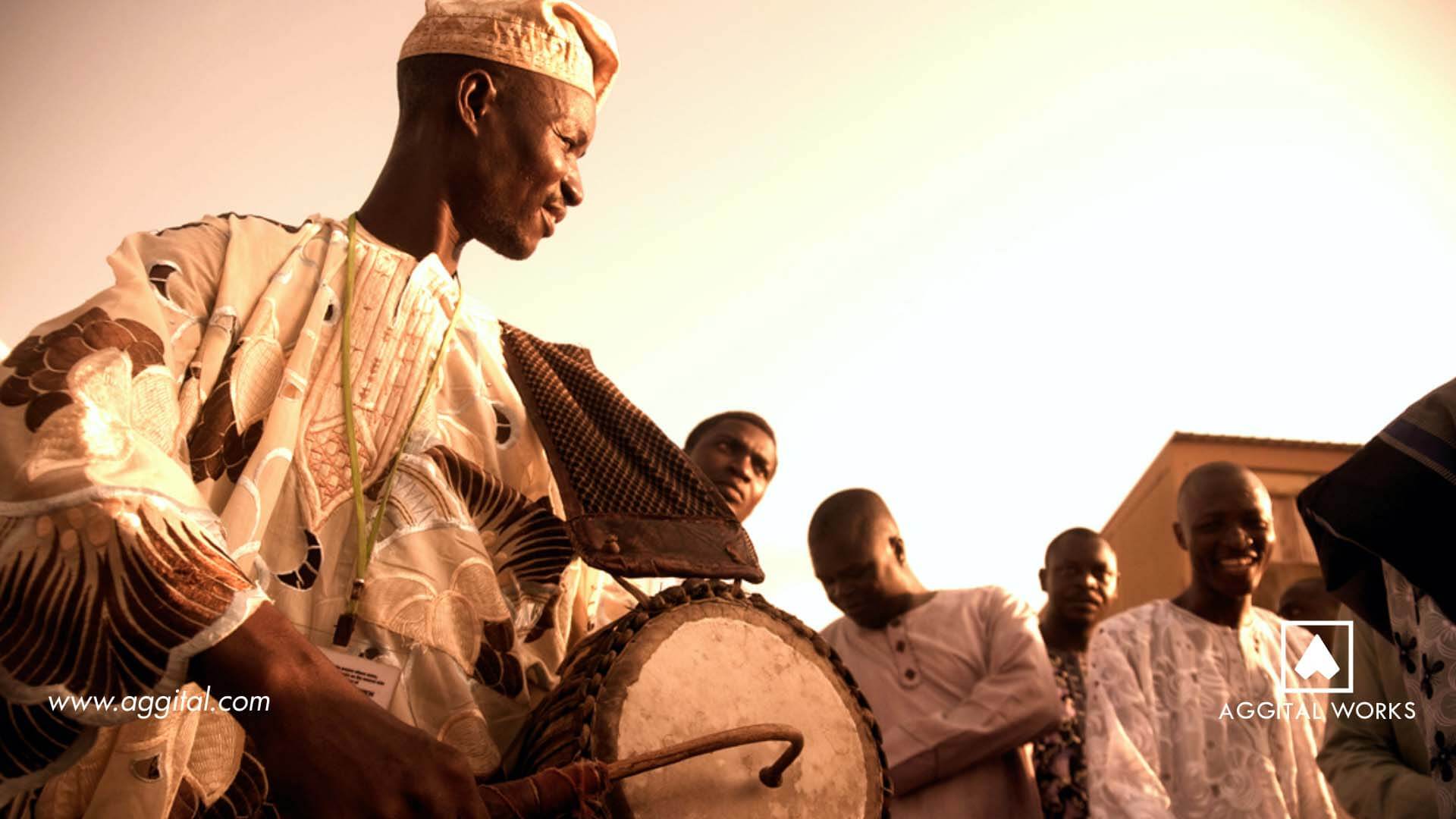 When I was a kid, I had an uncle who was always up in my business. We call him Big Daddy for reasons you're familiar with. His name is Kola, but as an original Yoruba, I would be swallowed alive if I dare call him Kola.
Usually, you should call your uncle "Uncle Kola" or even daddy but because of too much respect in Yoruba land, we had to add "Big" to the "Daddy". To show how bad it was, I'm actually scared right now typing his name like that, I feel like he'd give me a sizzling slap anytime soon.
It doesn't end here, Big Daddy was the God of greeting. I haven't set my eyes on him for almost 2 years now, but if I'm driving on third mainland bridge and Big Daddy is driving too, I must park the car, come down and kneel like a proper Yoruba babe.
Trust me, if I don't do this, he'd be at my folk's house the next day and I'm getting the slap of my life. It's not just myself, whoever he sees with you at the time has to go on both kneel too.
Asides the pains of greeting every single person you see, Yoruba parents are just specially created. The value they place on respect is alarming, and I'm sure they would pick greeting over gold anytime.
This is why our single ladies always make sure both knees touch the ground when they visit the parents of their Yoruba boyfriend. It's actually a ticket, and then you hear "Omo dada, Iyawo wa, mummy ati daddy ko? Ko ba mi ki won o" (Good child, our wife, how's mummy and daddy? Help me greet them).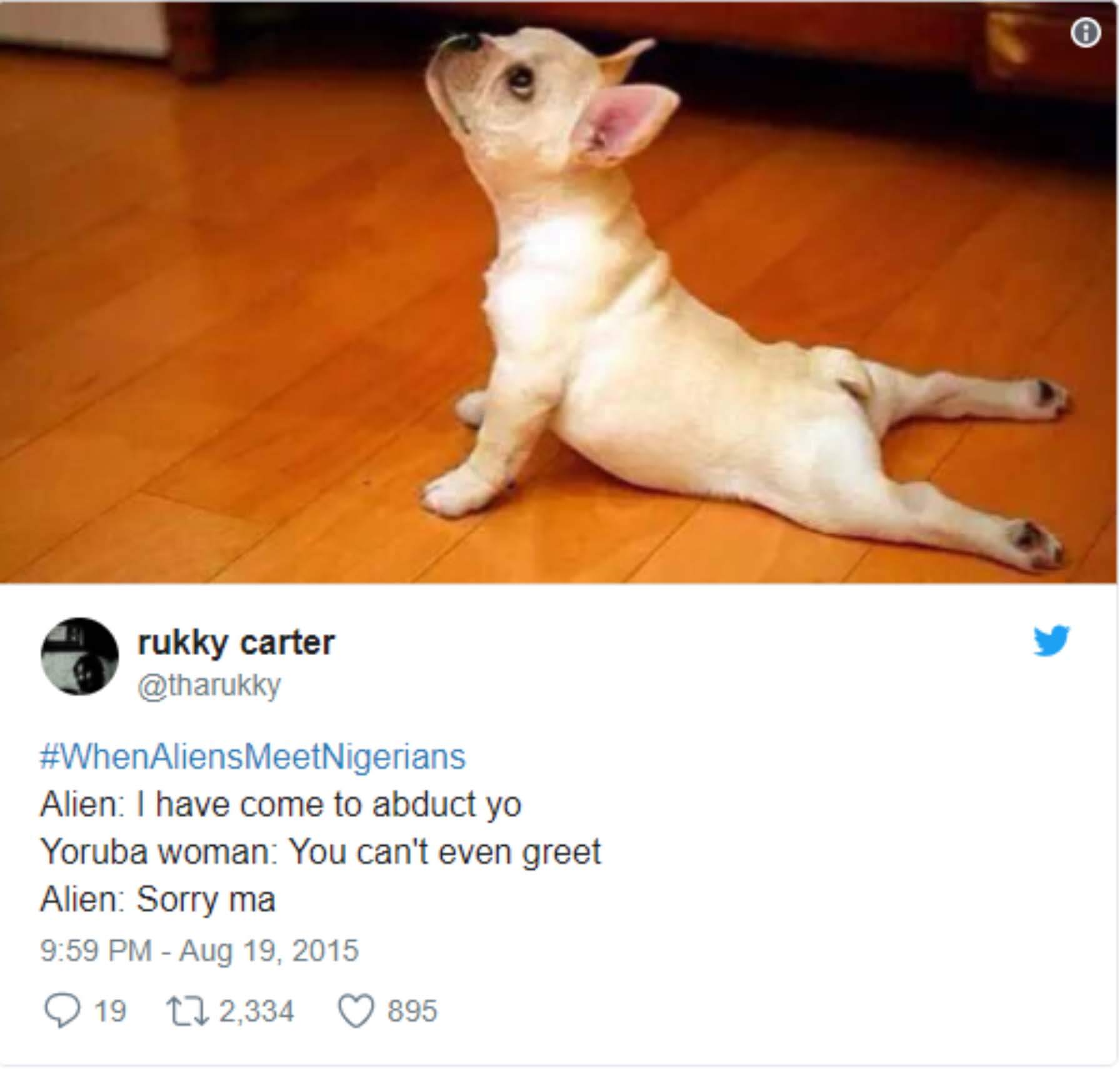 In 2015, #BeingYorubaInNigeria was trending for a while on Twitter and almost all the tweets were true about Yoruba parents. I can relate to most of them and I'm sure you can too.
Thank God for adulthood, you can't successfully slim-fit your clothes especially your school uniform. My pinafore in secondary school kept sweeping the floor until I was promoted to S.S.S one. When I was given S.S one uniform too, the skirt and shirt were so big, they never allowed me to fix it and I never grew into as well.
I'm older now, but I still use my mum's clothe wrapper as a blanket. It's so bad that I collected my friend's mum's wrapper, and I use it as a blanket too. I don't know how it is for you but for me, I feel more protected.
Yoruba's don't insult elders but when we do, it goes something like "Ori yin o pe sir" (Your head is not correct sir). Our respect is on another level.
I'm now a grown young lady, but if I ask my mum where to put anything today, she will tell me to put it on her head. You can't really outgrow this.
As an authentic Yoruba person, you can't have one parent. You must have Mummy Lagos, Big mummy (like myself), Small daddy, Mummy Ikare, Small grandpa, etc.
The fact that 32-year-old aunt Ajibabi is called Barbie, doesn't mean you can call her Barbie. You have to still put aunty if you don't want battle for your life.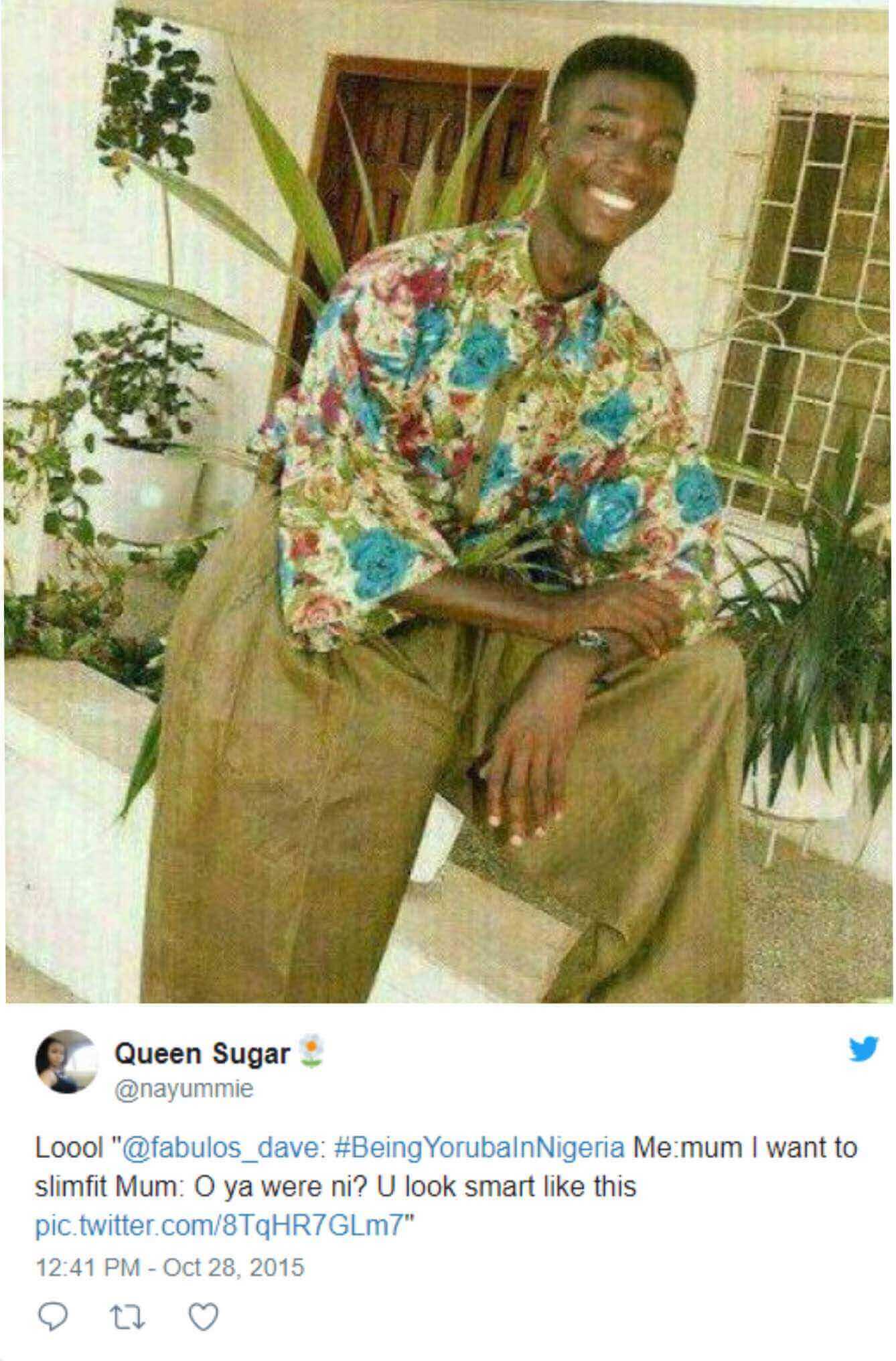 If Bunmi is not your mate, you can't call her Dad "Daddy Bunmi", you must call Bunmi's Dad "Daddy". It's a tradition!
You dare not give or take anything from a Yoruba person with your left hand. If a Yoruba person creates an ATM, it would reject your card if you use the left hand.
Asides how you greet, when you choose to greet also matters a lot. According to this Twitter user, if your Yoruba aunt crosses your mind, just greet. You don't have to wait till you're close to Big Daddy before you greet him, just greet no matter the distance.
When someone gives you something, you must thank them for the next decade…. Ese ana, ese ola, ese ejeta, ese 2018….just keep going.
This one cracked me up. Alien: I have come to abduct you. Yoruba woman: You can't even greet. Alien: *prostrates* Sorry ma
The last one is actually common among all Nigerian parents. If you ask them for the money a visitor gave you last week, they'd ask you to produce all the school fees they paid since you started school. It's a default answer actually.
There's a whole lot more that's missing on this list, your contributions are welcome too.
Don't let anything kill your joy this short weekend, try to enjoy it.
Happy Friyay!